Welcome back Falling Skies fans!
I am not sure about you but I was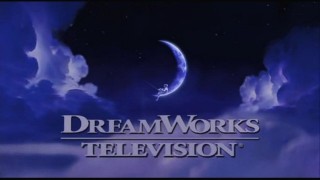 definitely happy to see June 17th get here! I was in withdrawal from not having new Falling Skies episodes. So many characters I missed. Tom Mason (Noah Wyle) and Anthony (Mpho Koaho) being two of my favorites.
This season we get to see more from Mpho's character Anthony. To the viewers including this reviewer, the Second Mass took a break.
For the Resistance, Falling Skies has started off right where it left off!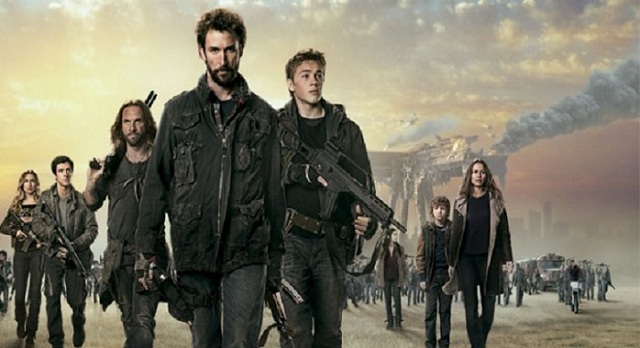 Before we get too far into the review let me tell you a little bit about the season finale for those of you who need catching up. Basically, the Second Mass let the aliens know that they were gonna fight for their lives and the lives of their children. Tom and Dr. Ann Glass (Moon Bloodgood) realized that the skitters had once been harnessed themselves.
What does that mean for Ben Mason (Connor Jessup)? In troubled times the survivors of the Second Mass pulled together and kicked skitter butt! I hope to see more of that in season two!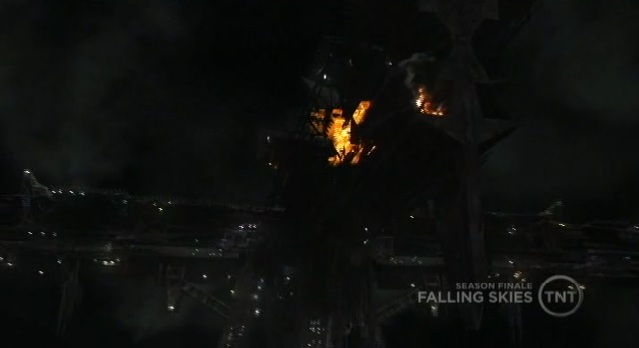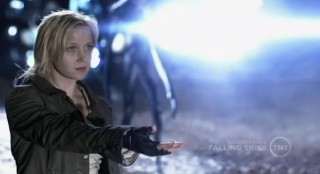 In the season finale, it ended with Tom going with Karen (Jessy Schram) and the alien because they threatened to take Ben away once again.
Tom is a very kind and loving father. Steven Spielberg did a wonderful job with his character that is played by Noah Wyle. Most of remember him as Dr. John Carter on ER. Loved him in that show and he does an outstanding job on Falling Skies.
We were also introduced to a brand new alien race. The first part of season one it seemed like it was just the skitters controlling the mechs. Now we found out that there is a brand new alien race that obviously travel to different planets and harvest the species living on them.
WARNING: FULL REVIEW AHEAD (Spoilers):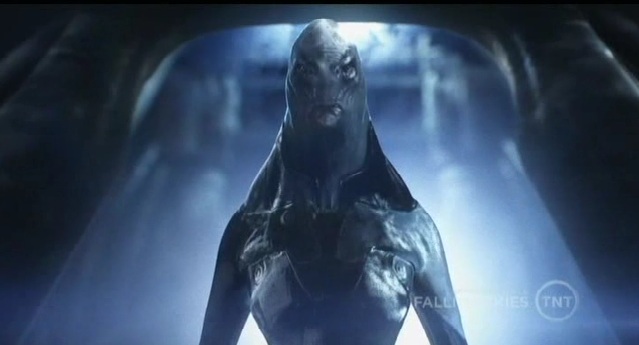 World's Apart:
The season premiere started off three months after Tom Mason had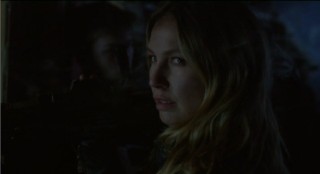 been taken by the aliens. Captain Weaver (Will Patton), John Pope (Colin Cunningham), Anthony, Ben, Maggie (Sarah Carter) and Hal Mason (Drew Roy) were on a scout mission taking out mechs and skitters.
It was apparent from the first scene that Pope's sense of humor would be a big part of his role this season. Not to mention Anthony's dislike for him even though Pope saved his life.
Just when it appeared one of the mechs were getting the best of them out of nowhere Maggie turned all bad ass and fired an rpg at it and blew it to pieces. Girls 1 Mechs 0!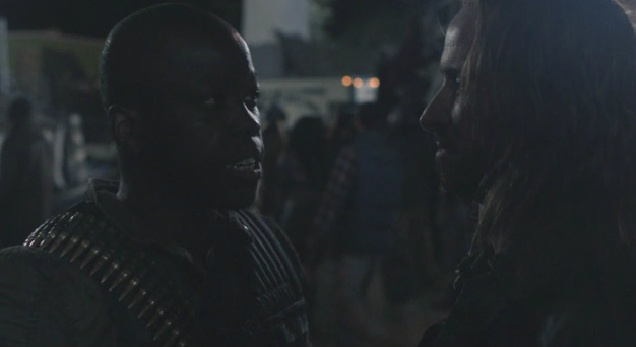 Ben seemed to be having trouble following commands from his brother Hal. He seemed so full of hate and just had to kill every skitter moving. What Ben did not realize was that the skitter coming from behind the wall was already being killed by his father that had been missing.
When shooting at the skitter he hit Tom and did not realize it until the skitter fell and there was his dad. I could not imagine being a child and living with the guilt of knowing I shot my own father. No fears though fans, Dr. Glass has worked miracles.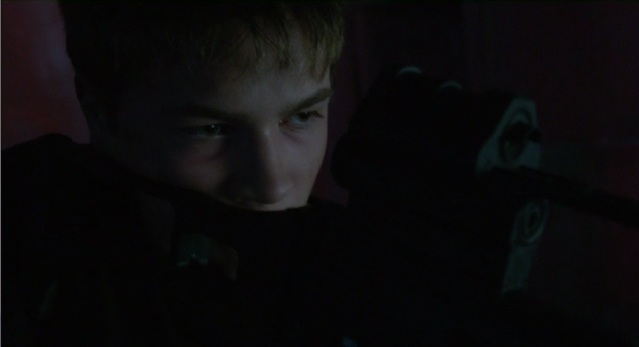 So many were shocked and happy to see Tom back with the Second Mass. Pope was the only one that did not seem too happy. Of course he was not happy! Tom was one of the only ones to make sure Pope knew his place.
When Tom was transported back to base camp no one was happier to see him than Ann. She immediately went into trauma mode. Ben felt so guilty for shooting his father. However, everyone knew it was an accident. His hatred for the skitters made him disobey a direct order. Tom made sure that Ann tell Ben it was not his fault. I do not think there was any comforting Ben at this point.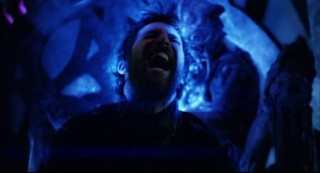 This episode basically took us back to what Tom had endured while the aliens had him. When he was in and out of consciousness he was having flashbacks of his time on the ship and finding his way back home. It was almost a scene out of the Travis Walton movie Fire In The Sky.
Tom woke up in some kind of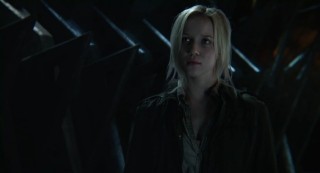 holding cell. Kicking and yelling his way out, Tom was finally released by a skitter. It was the one with the red eye. Not really sure the significance of that one skitter but I am more than sure Tom had something to do with his missing eye.
Tom took a pretty good beating from this skitter. It was not until Karen stepped in and told the skitter to stop that Tom actually got a break. Karen explained to Tom that she was the same Karen. She took him to a room and told him that he would understand what they wanted as soon as he heard what they had to say.
A door opened to this huge room with the alien that was in the season 1 season finale. Tom had this scared look on his face.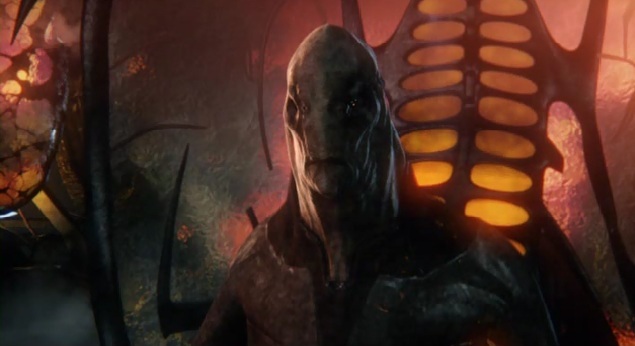 Back at camp Weaver was questioning Hal about his brother Ben. Hal told him if the skitters had control over Ben did he not think they would have him miss occasionally.
It seemed as if Ben had more strength and stamina since the skitters put the harness on him. Removing it did nothing. It was a process Karen told Tom. They were not done with Ben yet. However, Weaver still insisted that Hal keep a watch on Ben.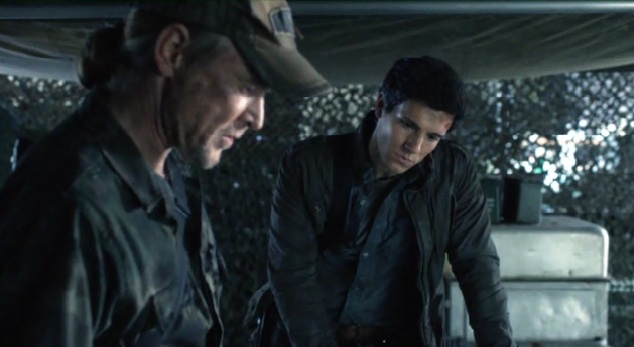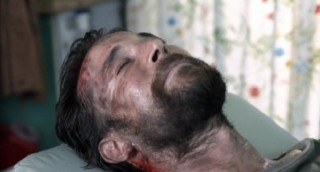 As Tom was laying on the recovery table he kept going back to his time in the spaceship with the alien and Karen. Speaking through Karen the alien told Tom that by studying earths history he came up with a proposal that could end hostilities between the resistance and the aliens.
The alien commander said they would provide a sanctuary to the survivors for them to live on in peace. To Tom that sounded as if it were a prison but the alien told them he took it right out of our history books. Such as the Americans did it to the American Indians. It would seem that the aliens did not intend on resistance at this high of a level.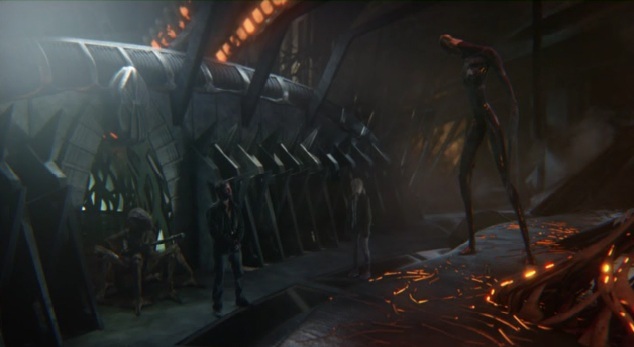 This whole episode Ben had guilt over shooting his father. No doubt he did not mean to. However, in his eyes if he had obeyed orders that would not have happened. Been decided it was time for Matt Mason (Maxim Knight) to learn how to defend himself. Hal however was not too happy about it.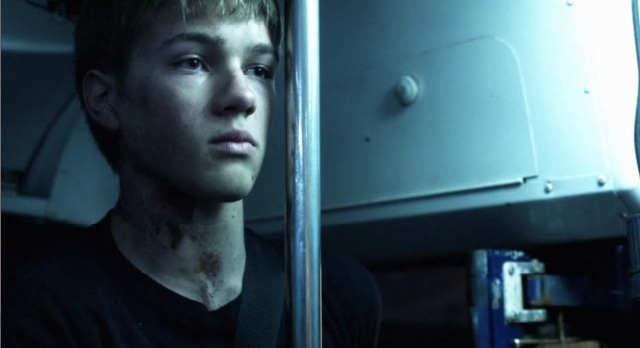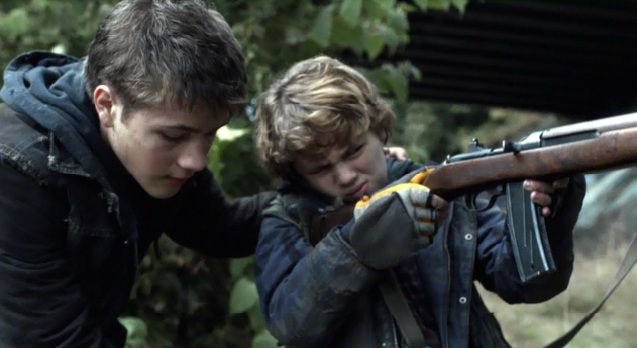 Maggie and Hal seemed to have become very close since the first season. I am glad that they are forming a relationship but what happens if they ever get Karen back? Hal really is in love with Karen. I am sure the harness will have some everlasting effects on her as it had on Rick and is now having on Ben.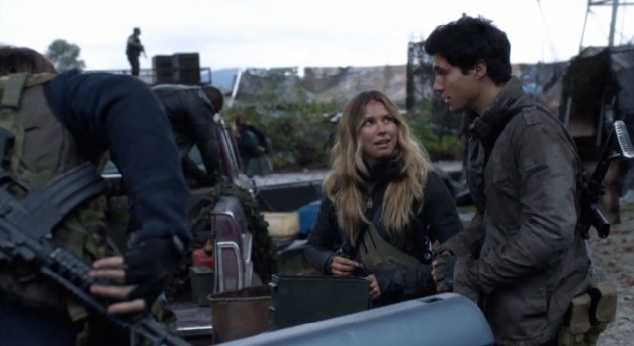 Anthony set up another patrol for the night to ambush the aliens before they could make it to the camp where the survivors were staying. Somehow the aliens knew that they would be there and took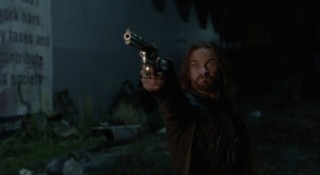 out their vehicles. This was the first time they had ever targeted the vehicles.
Pope was devastated and very pissed off they took out his Harley. So mad that he actually shot one of their ships down. No doubt this would make it harder for the Second Mass to fight back.
Weaver sends for Jamil Dexter played by the very talented Brandon Jay McLaren. I was so excited to see him on Falling Skies. I have watched his acting on The Killing and it is one of my favorite shows.
What a welcome new face to the cast. No doubt he will do an outstanding job as the new tech guy for the Second Mass. Weaver gave him an order to find a way to keep the engines cool on the vehicles for at least an hour so the mechs could not sense the heat coming off of them.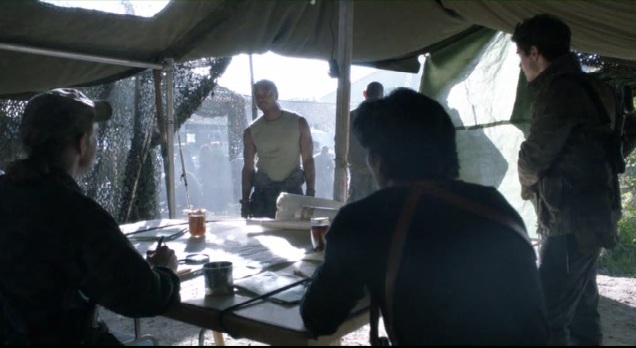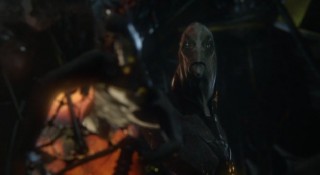 Back to Tom remembering his time on the alien ship the alien demanded Tom take his people to the neutral zone. Tom told him no. Tom said that they should be careful about reading too much into their history.
When the alien asked why Tom told him it was because their history had yet to be written. Tom grabbed the laser from the skitter and shocked the alien with it. The skitter grabbed Tom and threw him up against the wall knocking him unconscious. Go Tom for standing in what you believe is right!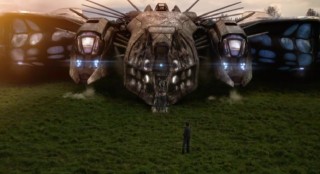 It seemed as if they were going to release Tom from the ship. As tom is departing the ship he notices that there are more survivors and he introduces himself to another lady. The ship took off and Tom realized something was not right when it left behind a mech and a skitter.
Tom told everyone to turn and run. As they were running the mech shot everyone of the survivors but Tom. I do believe that was a warning for Tom to do as they said. It was his time to find his way back to Boston.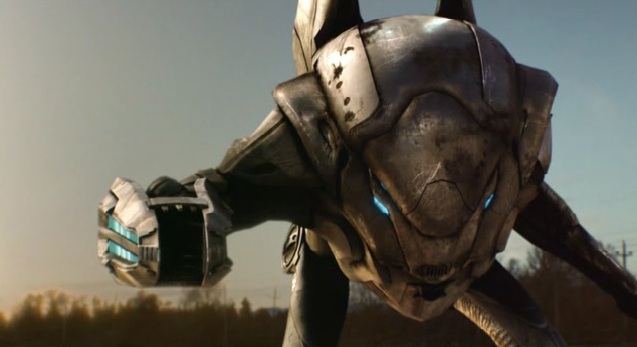 Hal caught Ben giving Matt a shooting lesson so he could protect himself from the skitters. Hal made Matt go back to camp and then Ben and Matt got into an argument. It did not get physical until Ben mentioned Karen.
Hal was no where near was strong as Ben. Ben told him that he was not the little Ben that he used to push around. What had the skitters done to Ben? He was so full of hate for the skitters.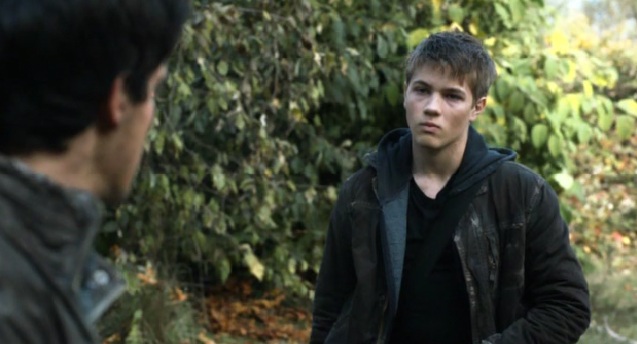 On Tom's trip back to Boston he came across a car full of money. Tom decided to use the money to keep warm by burning it. It is funny how in a world over run by aliens that money has no value.
In today's society it is all about money. Money was of no importance to the survivors of the Second Mass. Tom came across a young girl needing help because she was being attacked by a strange man that had killed her mother. Tom agreed to bury the girls mother if she allowed him to use her bike. Of course she had to tag along with him.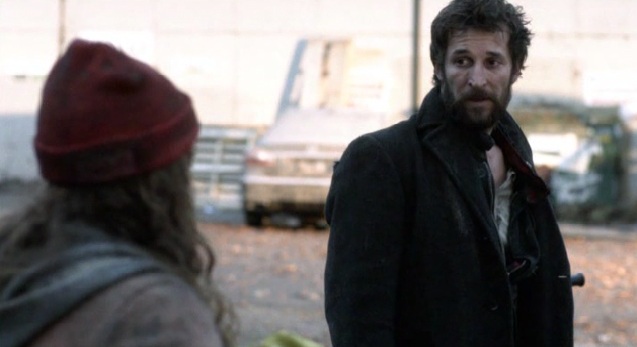 At the camp Weaver offered Anne a glass of scotch. He wanted to sit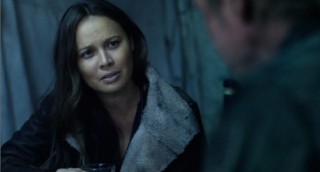 down and talk about Tom. Weaver thought it was an omen Tom coming back. That maybe if he had not had let Tom go with the aliens he would not be second guessing himself on the actions he had taken.
Anne assured him that Tom would have told him it was risky but worth it. Jamil showed up to let Weaver know he found insulation that should keep the engines warm for at least an hour. Weaver ordered everyone to find all the fiberglass they could out of the old buildings. Ben ran in yelling for Dr. Glass that something was wrong with his father.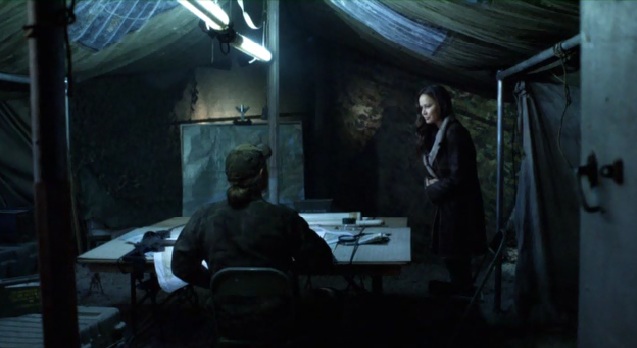 Dr. Glass went to the medical bus to find Tom bleeding out again. Somehow she must have missed a bullet fragment but they were going to need time for Ann to remove it. Knowing the skitters were on the way was cutting it close. If they moved Tom now he would never make it.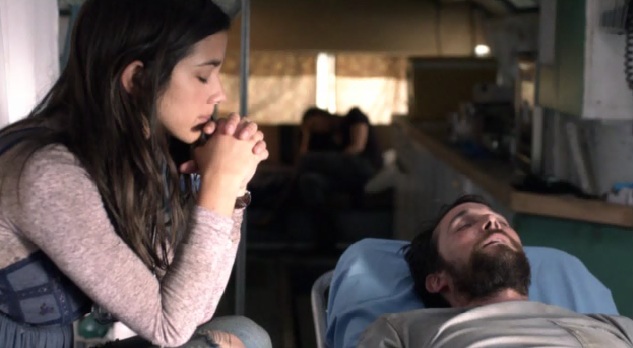 Anthony, Dai and Pope were filling the vehicles with supplies. Pope barking off his sarcastic remarks towards Anthony about stealing one of the bikes and leaving Weaver behind. Anthony reminded him that would be a bad idea because he would come looking for him. Pope was not sure why Anthony wanted to fight with him after what he did to his friend Click. Anthony said he would not forget Pope saving him so he could not make sense out of either.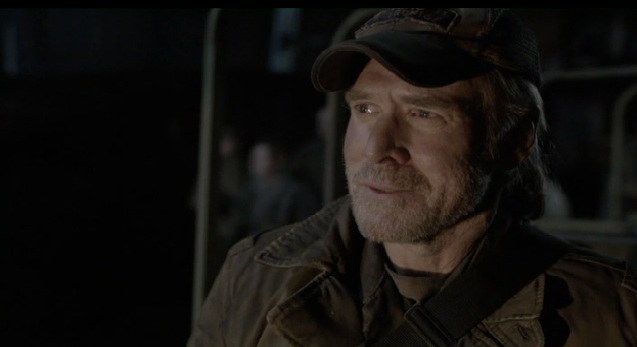 Hal and Maggie run back to camp to let Weaver know there were mechs within a mile of the camp. Weaver knew if he moved the med bus that Tom would not make it. He wanted four volunteers to stay with the med bus and Hal, Maggie, Dai and Ben all agreed to stay. Weaver told them they would meet them four miles out and to stay safe.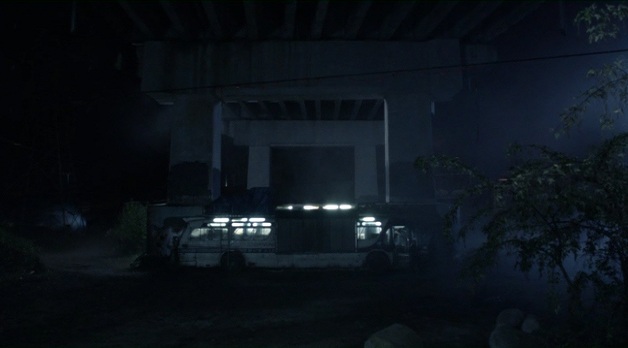 As the mech approached you could see the hate on Ben's face. I am sure it was all he could do not to kill it. However, Hal told him not to shoot unless he gave the command. Dr. Glass got the fragment out of Tom and the mech passed without even seeing them. It was a relief when Captain Weaver saw the med bus pulling up at the rendezvous point.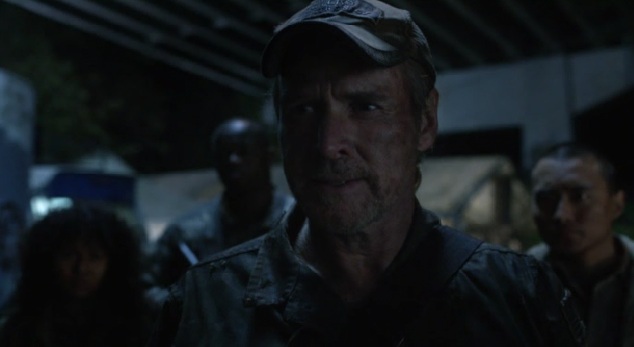 As Tom lay recuperating he went back to when he arrived in Boston and could hear gun fire in the distance. The girl with the bike told him she was sorry but she had to leave for the mountains. Tom could hear Weaver screaming so he took off in the direction of the gunfire.
While he was watching he saw a skitter on the side of the building waiting to attack. Tom went up behind the skitter and stabbed him through the back and they went out into the open. That was when Ben saw the skitter and shot not knowing his dad was behind it.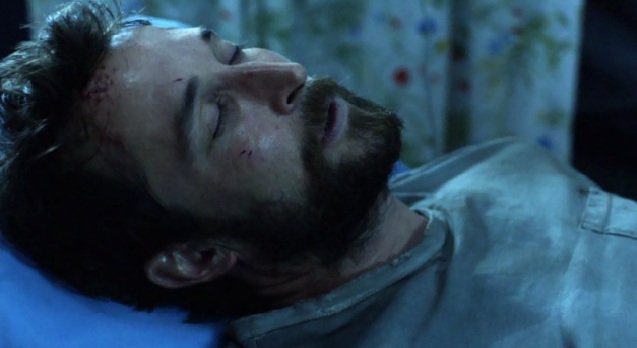 After some rest Tom woke up. He was surprised to see Ann was still there. She told him that she had never left. She told Tom that she should have had faith that he would come back for the boys. He told her he did not just come back for the boys. His boys came in one by one to hug him. He let Ben know that it was not his fault that he shot him. Maybe that will help him with some of his guilt.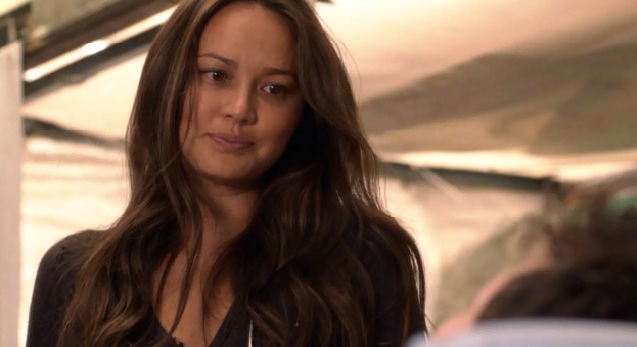 Everyone was happy to see Tom back except for Pope. He asked Weaver had Tom mentioned how he busted out of skitter central. John Pope said that a man is held hostage on a spaceship for three months and then comes striding back in town that he would throw a flag on that play.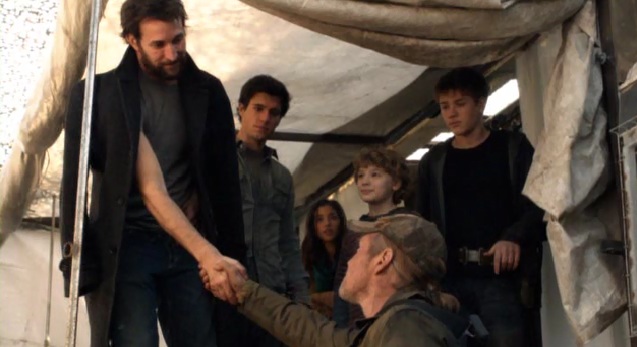 What an excellent season premiere! The second hour should be just as interesting or even better. Thank goodness Tom Mason is still alive! Join the resistance!  I would like to give a special thanks to my daughter Jacquelyn who did all my pictures for me.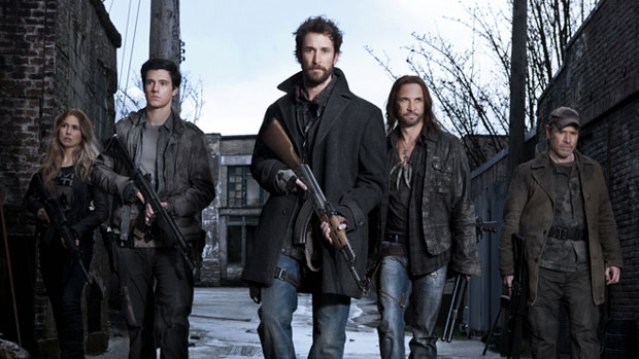 As always we appreciate your visiting our news sites at WormholeRiders News Agency. Thank you.
If you prefer, click the social media icons below to share this news article or as many of our readers and visitors often do, visit the WHR on Facebook or me on Twitter by clicking the text links or images avatars in this news story.
We will look forward to Seeing You on The Other Side soon! Thank you.
Best Regards,
Dragonbayne (Angela)
« Falling Skies: "World's Apart" and "Shall We Gather at the River" Preview Analysis! Falling Skies Season Two Premiere: "Shall We Gather At The River" or Not? »