It is almost time Falling Skies fans!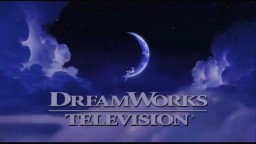 On Sunday June 17, 2012 at 9 PM Eastern and Pacific, 8 PM Central time, only a  few short hours away, the world's number one science fiction series, Falling Skies by Dreamworks Television, returns with an outstanding two hour premiere on the TNT Network!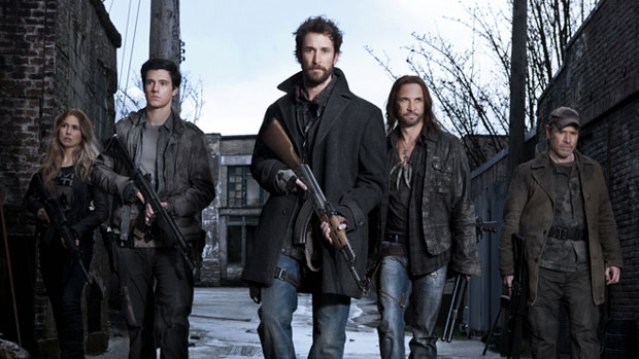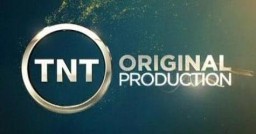 Having pre-viewed the first episodes of Falling Skies courtesy of TNT Network, watching each many times before beginning coverage of season two. For the purposes of this pre-review, I was immediately impressed by the impressive adventure, new romance, the realistic drama wonderfully written by Mark Verheiden, accentuated by an enchanting music score by composer Noah Sorota.
Therefore we will give our grade now for the first four episodes of Falling Skies using a few well deserved adjectives to describe our experience: Bravo! Superb! Well Done! And Amazing! An A PLUS!
Worlds Apart: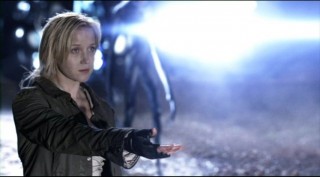 In the season two opener World's Apart, the fall of mankind with manifest consequences has become a nightmarish reality. Our heroes appear to be vanquished. Hope seems slim to none.
Billions have been killed by the ruthless occupying alien species as yet unidentified, nor fully understood.
Known as the "Overlords" their home world and purpose is even more of an enigma. To the characters in Falling Skies, as well as the viewing audience, all of whom seek to understand and internalize the horrible fate which has befallen humankind.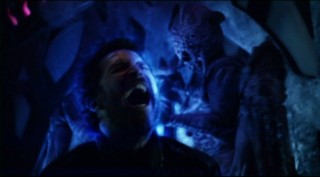 World-wide enslavement has been perpetrated on young people, stolen from their families, with hideous harnesses that control the youngsters with a bio-mechanical narcotic injecting attachment that ultimately is successful in creating docile minions to serve their evil and slavish agenda.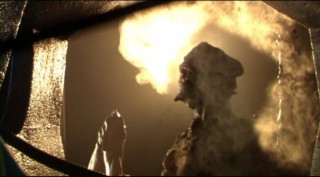 Known by the rag-tag surviving band of freedom fighters as "Skitters", multi-legged slave masters who are the overseers to the enslaved young also control a mechanical army of murderers.
Known as "Mech's", these automated killing machines are replete with armor piercing Gatling guns and laser guided rocket launchers hunt down the few remaining free remnants of humankind!
All of this has been topped by the enigmatic forced capture of the second in command of the Second Mass, Tom Mason (Noah Wyle).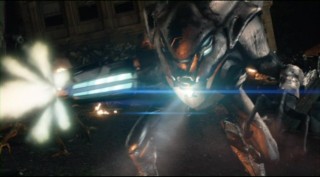 Last seen entering an alien warship in the season one finale after an abortive raid on the aliens command headquarters by the resistance, Tom Mason is greeted by his son's former girlfriend Karen (Jessy Schram) now "harnessed" as a slave by her alien masters.
We observe both entering the alien "Beamer" warships' ramp to an uncertain, terrifying and definitely frightening fate!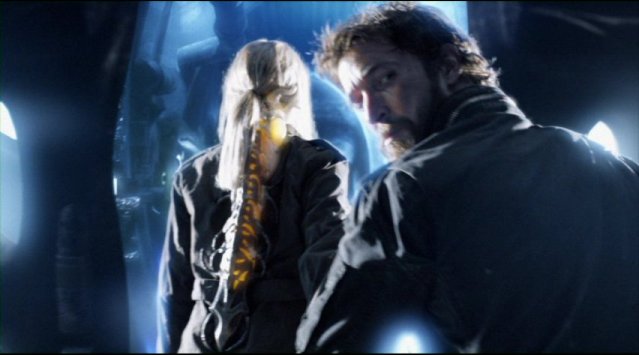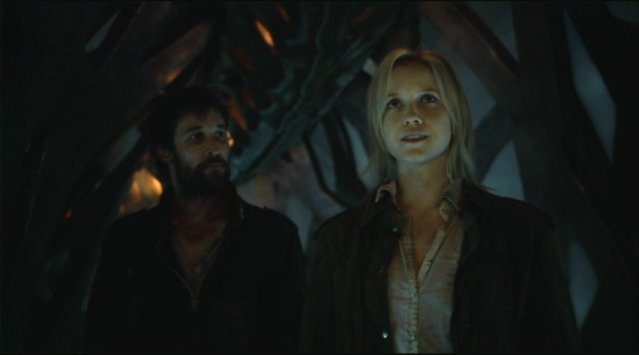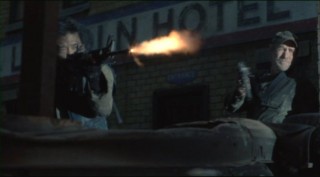 It is here, in the fading of humanities former role as the dominant species on planet Earth, we find humankind overshadowed by overwhelming odds from the alien invasion and domination.
We begin the exciting, and long anticipated second season of Falling Skies with hope for the Resistance and wishes of retribution against the aliens and their plans to subdue our fair planet for their nefarious purposes!
The second season opener is far grittier than the first. Some, including those associated with series have commented this is a mature product that may not be suitable for children younger than fourteen. This reviewer agrees with this assessment.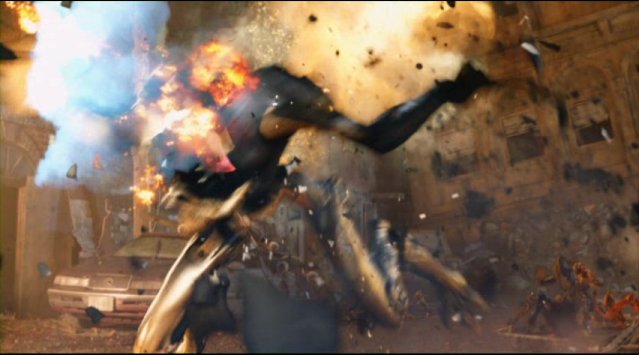 Although the scenes portrayed in the second season opener are far less gruesome than our own reality; the current genocide by the Syrian government against its own people for instance, Falling Skies is merely echoing, a mirror of mankind's own penchant for often brutally repressing humankind itself across the globe in the search to quench the lust for power at the expense of others less fortunate.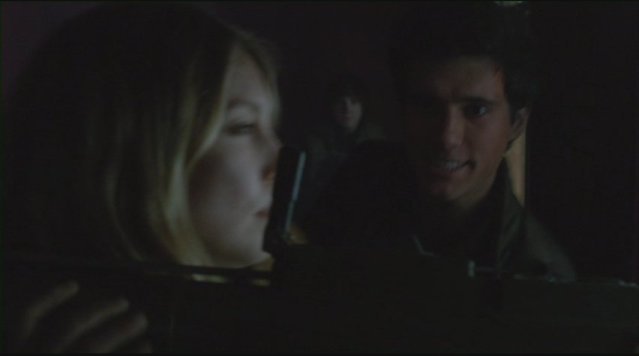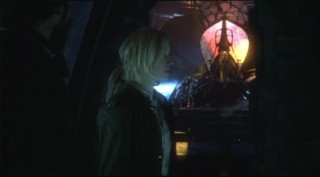 Several of the torture scenes will instantly, and we believe pleasantly, remind viewers with memories of similar circumstances as seen in Stargate SG-1. To not spoil the fun, I cannot say more about the specifics, but can relate the interior virtual sets and close up take offs of the "Beamer" warships will do more than impress, they are absolutely outstanding!
In the opening moments of the second season of Falling Skies all will clearly observe the aliens applying humankind's brutal lessons from history against itself. These "lessons" are serving justification for the alien's brutal mass execution of untold billions as we will witness for ourselves with lines like "why would you expect better from us than you do from yourselves?", lead the viewer to introspectively examine what we do to ourselves, lest it be forced on us from others as the alien's as so far successfully accomplished.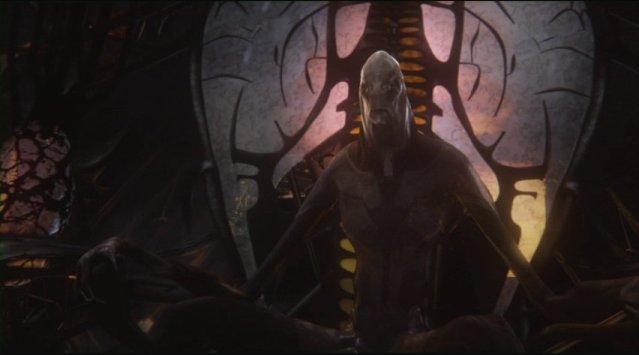 Falling Skies is without a doubt one of the finest pure science fiction, alien invasion, family drama productions to come to our screens in many years.
Last attempted by other fine series such as "The Event" on NBC, "Terra Nova" on FOX, and "V Series" on ABC, Falling Skies has succeeded as others have fallen by the wayside with a gripping story arc and superb acting under the exquisite direction of Steven Speilberg's Dreamworks team including Justin Falvey, Darryl Frank, Remi Aubuchon, Robert Rodat, and Greg Beeman!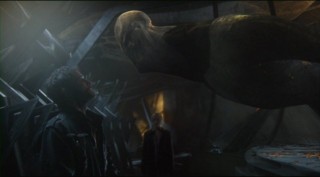 In the first few minutes of the first episode of season two directed by Carl Franklin, these powerful entertainment guru's will treat the viewers to the wonders of intense special effects by VFX experts Andrew Orloff of Zoic Studios and Todd Masters that would make any geeks heart fill with delight.
These scenes are artfully juxtaposed against Nazi like brutality as innocents are tortured and ultimately murdered, gunned down with Gatling gun fire much like the United States soldiers at Malmedy who surrendered during the Battle of The Bulge, captured as prisoners of war, only to be slaughtered by the evil and deservedly reviled notorious Nazi slave masters of World War Two.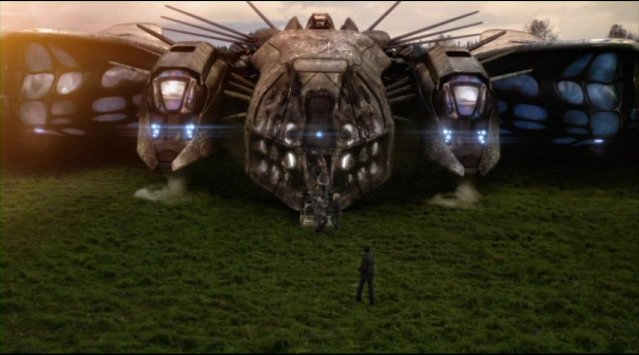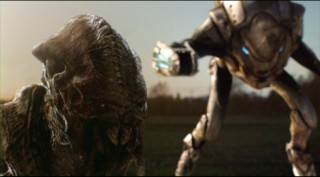 After a flashback sequence of his own surrender, Falling Skies season two opens three months after the failed attempt to destroy the alien stronghold. Tom Mason is the focal point observed being taken inside the alien "Beamer" warship. What will be done to Tom is much akin to what we see on the evening news, brutally caged, being softened up for a meeting with the ships commander. The interior visual effects are beyond superb, they are incredible!
Knowing that series star Noah Wyle portraying the Tom Mason character certainly cannot be killed off in the first episode, we segue back to the greatly reduced Second Mass. The last of our original Resistance is merely struggling to survive while being relentlessly pursued by the alien's Mech minions to an uncertain fate.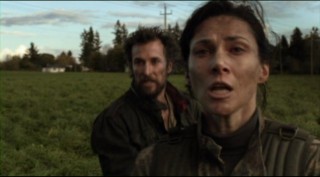 How, when and why Tom Mason returns to the Second Mass will come as a shock to many viewers. Real-time sequences are blended with flashbacks crisply to delineate what has occurred over the three months of Tom Mason's journey back to his family, surviving friends and acquaintances whom are all running for their lives to escape capture and slavery!
To re-iterate, Falling Skies is an adult science fiction drama. Many scenes are bloody and gory with much mayhem and destruction befitting a series about war against tyranny. Parents with children under fourteen should exercise caution when deciding to let younger members of their families view the series.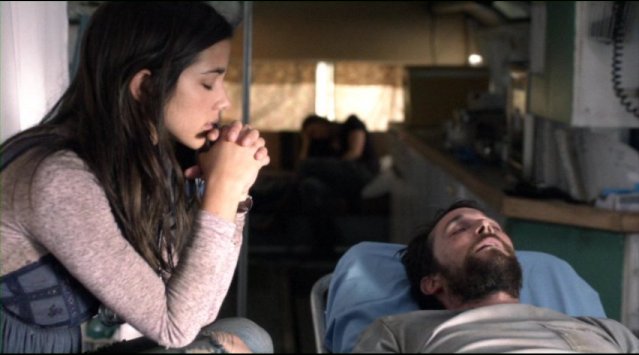 Tom Mason (Noah Wyle) continues to deliver powerful performances as the former professor of military history from Cambridge. The initial time inside the ship will blow your mind. Here we will learn more about why Mason was selected by the aliens.
What will surprise many is that like any prisoner of war who has escaped his tormentors, Mason will be subject to the same skepticism as in real life upon his return to the resistance survivors.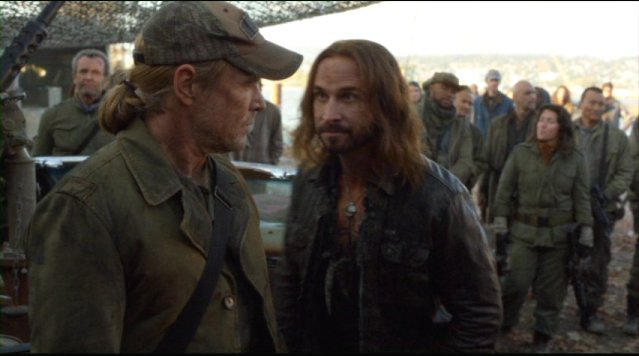 The "why" becomes obvious when something he brings back from the alien imprisonment becomes known when John Pope (Colin Cunningham) once again stirs up the pot with stunning performances as the "bad guy" leading the "Berserkers"!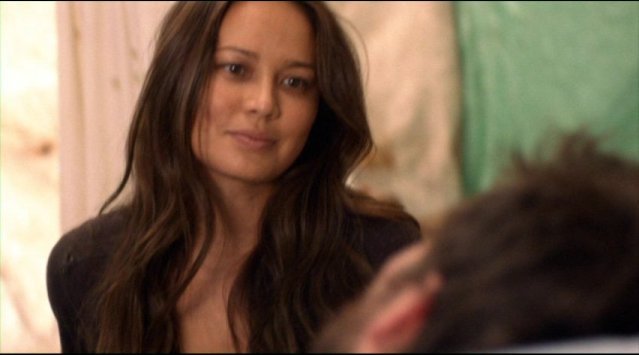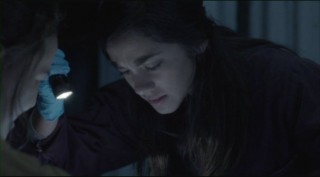 Anne Glass (Moon Bloodgood) is a delight to behold in action once again. Now "blooded" by caring for countless viciously wounded by the aliens, this excellent actress delivers poignant performances caring for the rag-tag resistance.
Anne Glass is supported by Lourdes (Seychelle Gabriel) who also turns in good performances in an expanded role for her character which develops as the second season progresses.
Will Patton is simply always so believable, it is simply wonderful! As we witness the vulnerable "tough veteran" Captain Weaver character, it is amazing as Patton continues to deliver always perfectly in character regardless of the situations with which he is presented.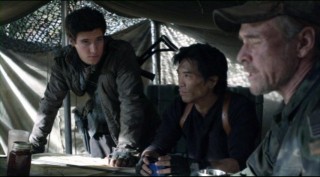 Captain Weaver has teamed up with Hal (Drew Roy) as his second in command during Tom Mason's absence.
A former boozer, now recovered, Weaver will share some 30 year old Glenfiddich Single Malt Scotch with Anne Glass as they plan a desperate escape from the clutches of the Overlords, Mech's, Skitters and their harnessed human slaves.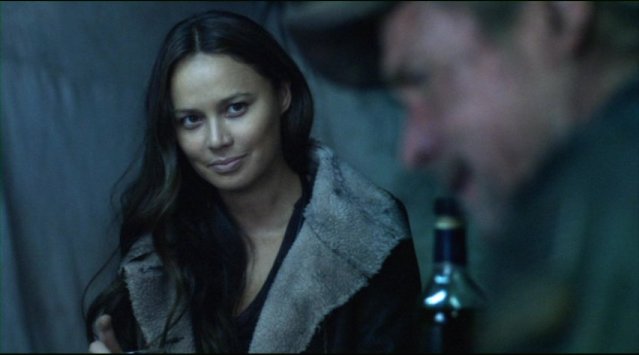 Roy delivers solid acting, particularly with the still semi-harnessed "skitterized" Ben (Connor Jessup). The "family" scenes between these two and younger sibling Matt (Maxim Knight) are most revealing.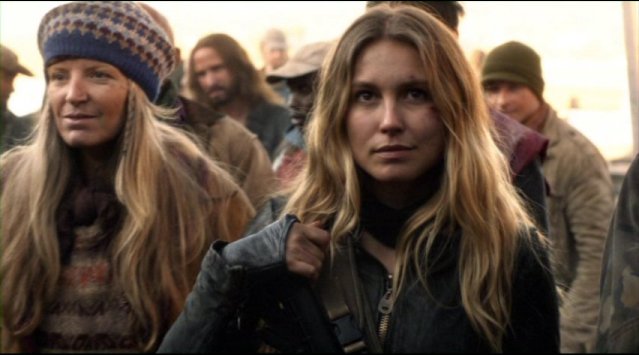 In "Worlds Apart" the first scenes with Maggie (Sarah Sanguine Carter) in the field with Anthony (Mpho Koaho), Dai (Peter Shinkoda) and Pope are fantastic. And yes, you betcha Maggie is positively packing as you can see below! Oh and poor Pope loses his chopper to "Beamer" fire. Guess he'll just go steal another one!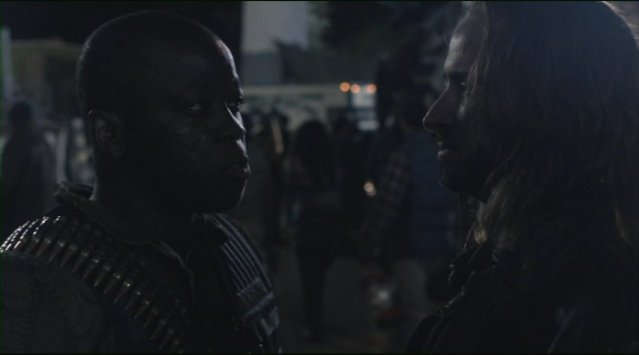 New characters have been added that we will be introduced to in the season two opener including Jamil Dexter (Brandon Jay McLaren) Lyle (Brad Kelly), Teresa (Laine Macneil), Jared (Mark Acheson), Bonnie (Kyra  Zagorsky).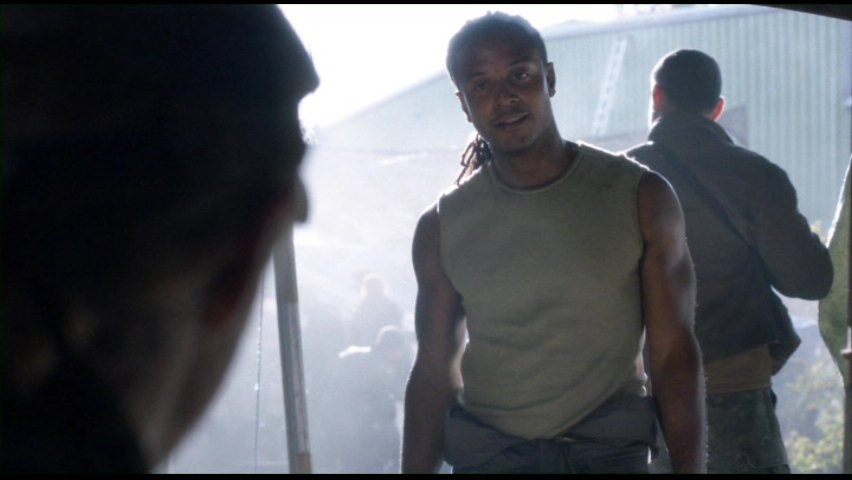 Two additional new characters, "Tector" portrayed by Ryan Robbins and "Crazy Lee" portrayed by Luciana Carro are briefly observed. More will be seen from these two great actors in future episodes as they interact with Pope and Anthony on special missions with the "Berserkers", a squad that will handle jobs no one else want to perform!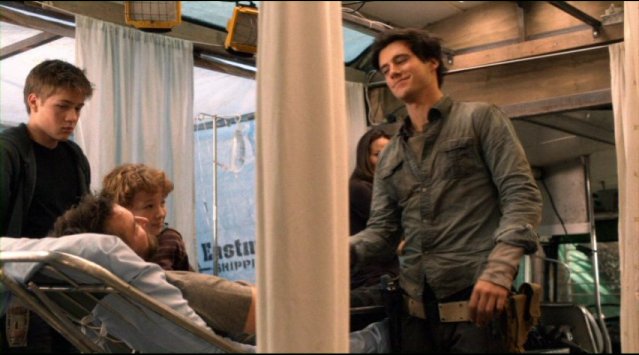 The first episode of the second season more than effectively sets up what is too follow. At the end the stage is perfectly set. One must therefore ask the following questions: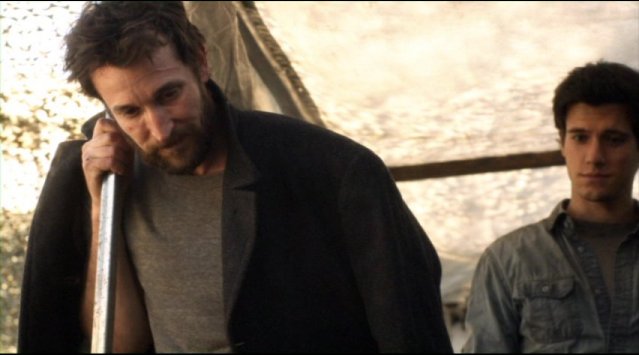 Will the Resistance ever trust Tom Mason again? What the heck is Pope up to and will he bake us all some more French Bread? Will Anthony be able to talk some sense into Pope, the group's perennial source of trouble? Will Ben and Hal ever see eye to eye? Will Maggie and Hal become lovers? Is Karen destined to be a harnessed drug addicted slave forever? And finally, will Anne and Weaver decide to become drinking buddies until Tom gets well?
These answers and more are coming in the next outstanding episodes!
Shall We Gather At The River:
Most, but not all main Falling Skies characters will return in season two. The full extent of new characters whom have been added becomes clearer in episode two. Other characters are simply "gone", victims lost in the turmoil of war.
We will miss them, left to ponder their fate, likely wiped out by the alien invaders as they extend their dominion on our hapless planet at the expense of mankind with little if any regard for human life. I can say little more that additional characters are going to die in the future, one loved by many Falling Skies fans.
Nevertheless, Falling Skies retains a large ensemble cast with character development foundations established in season one nicely intensified by the series creators in season two.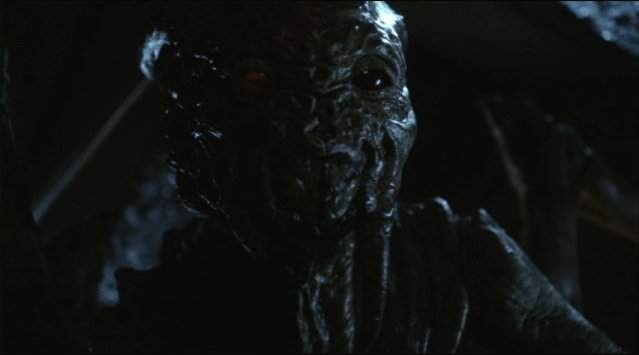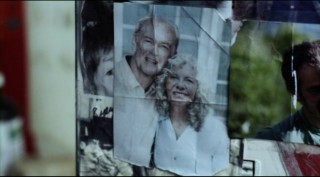 In "Shall We Cross the River" the Resistance must leave behind memories of the missing to avoid being entrapped by Skitters and Mech's after Mason is allowed to escape to return to the Resistance with their message of surrender or die.
Mason and Weaver re-forge their trust for each other, while Mason himself looks faith and trust in himself after a revelation in "Worlds Apart".
We see more of Ryan Robbins and Luciana Carro in the second episode of season two and beyond as their characters are woven into the fabric of the series. More is coming in the third episode which we will pre-review following our post air date analysis of this and the first episode.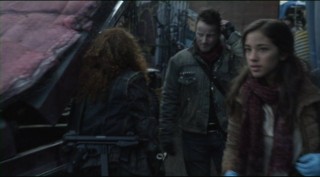 In addition to his loss of trust in himself, Mason must learn to deal with the fact that his three boys have assumed larger trusted roles in the Resistance hierarchy. Young Matt overhears a critical conversation that sets the tone in the next sequence when an alien device is discovered inside Mason!
The sequence with the discovery and subsequent impact to the Resistance regarding same is bone chilling making the second hour a two bucket of popcorn certainty! Similarly, When Tom is given a view of Ben's back during a father and son moment, the hair on the back of your head will stand up!
Naturally the survivors must effect a harrowing escape for the series to continue,  however more alien interference is observed causing consternation among the ranks in a story arc that is certain to please fans of the series. What Ben, and we the viewers, ultimately finds out about himself will lead many to wonder whose wide he is actually on.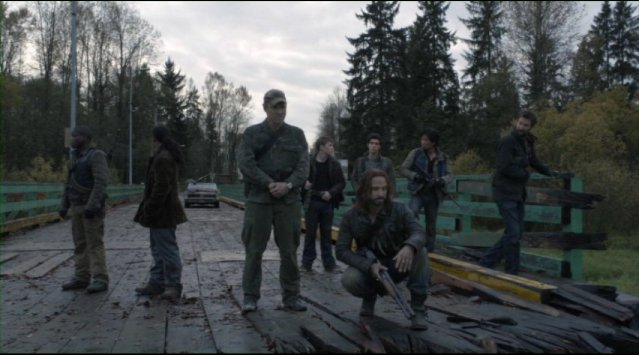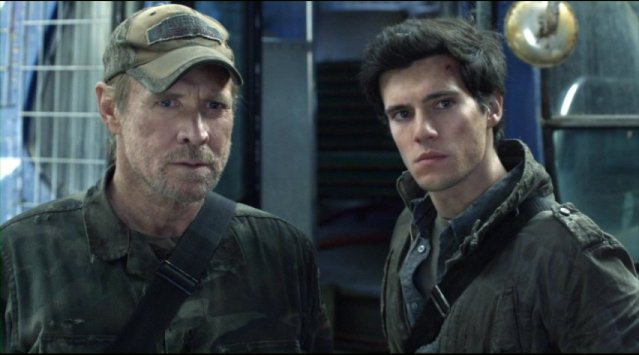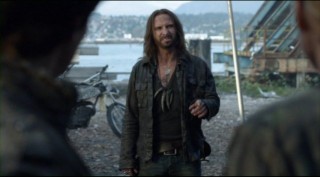 During "Shall We Gather at the River", a great confrontation scene erupts between Pope versus Weaver, Hal and Anthony is a lot of fun in "Shall We Cross the River".
This affects the group dynamic in ways which are not fully revealed, but leave many areas to explore in the third episode and beyond.
As anticipated, Ben and Maggie share a growing and healthy relationship during the course of the episode as they enjoy each others company both  on and off duty.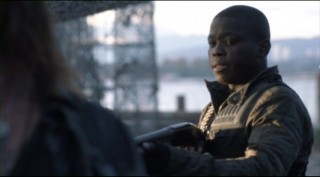 Lourdes develops a love interest that expands the depth of her character that some said was too one dimensional in season one. It is nice to see this talented young actresses character grow in dimension and scope.
Finally the creators included another great VFX sequence I cannot say more about when something happens to Tom will surely give everyone goose bumps! Last for now, the special effects on a new alien fortress in a nearby forest are very well done!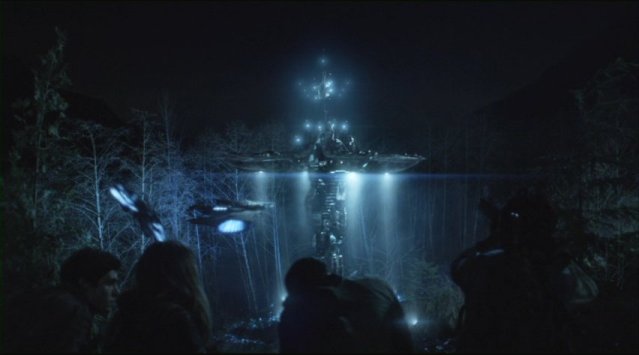 As one of the last surviving pure science fiction alien invasion series, few television programs have taken the planet Earth by storm as successfully as Falling Skies accomplished where the first season was launched in over seventy countries!
For your enjoyment, here at WormholeRiders New Agency we have established a dedicated news team and site for Falling Skies to cover the upcoming adventures with detailed analysis, reviews and convention coverage.
In closing for now, we suggest science fiction fans will not only enjoy the second season immensely, they will support the program across the globe to ensure that a third season becomes reality!
See you soon for more Falling Skies pre-review and post air date analysis!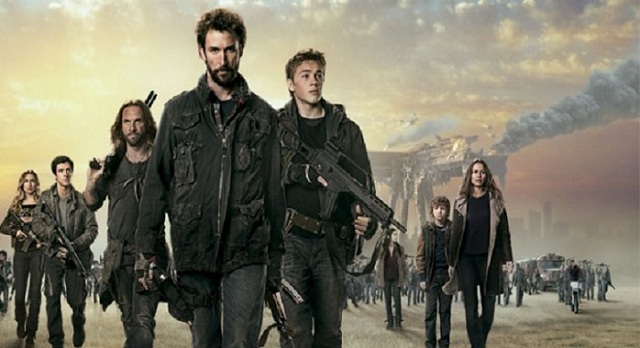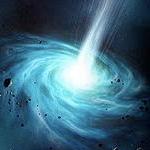 Thank you for reading and visiting WormholeRiders News Agency. Like you we look forward to seeing the the entire Falling Skies cast return in season two filmed in Vancouver British Columbia!
Please feel free to leave a comment here or if you prefer, click the social media icons below to share this news article.
Or as many of our readers and visitors often do, visit WHR on Twitter, WHR on Facebook or visit me on Twitter by clicking the text links or images avatars in this news story. I and Team WHR look forward to Seeing You Soon on the Other Side"!
Thank you.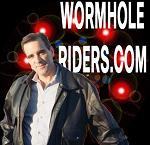 Best Regards,
WR_Systems (Kenn)
« Falling Skies: Mutiny and Eight Hours "We Have Only Begun The Fight" Falling Skies Season Two Premiere: "World's Apart" is "The Return of Tom Mason!" »