Hello convention friends!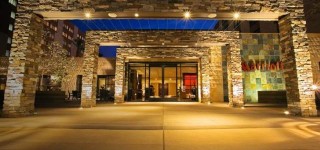 For the last few years, the Creation Entertainment Karaoke Night has been one of the major highlights of any "Supernatural" convention.
Since I have found myself at the luxurious Marriott Burbank Hotel for the convention – my first " #SPN " convention ever, I must add – I knew that I wanted to be a part of the fun. But one just does not wander into karaoke without a game plan, oh no. So I have assembled eight tips for making the most of your karaoke experience.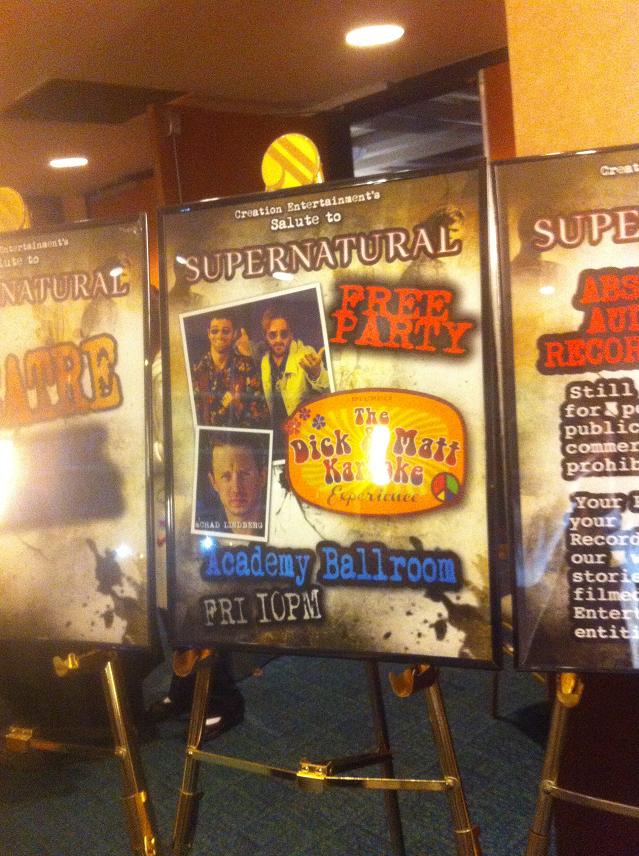 I should add to this preamble that for some people, it takes copious amounts of liquid courage in order to get on stage and sing their hearts out. Not yours truly. First of all, I am what you would call a tee-totaller, so I do not even have the option of imbibing the aforementioned bravery. But the good news is that I have no stage fright of any kind. Never have. I wanted to perform, nice and sober, in control of all my faculties. Then I found out about tip numero uno :
1.) If you want to sing, sign up early. The time for sign-ups was from six to seven in the evening. As I did not get on the road until about five, I found myself wandering into the main convention theatre at 6:55. I was therefore placed on the "Maybe" list, which could not be counted as a good omen. I really, really wanted to sing. I can belt out Fiona Apple's "Criminal" like a boss, and I wanted to showcase my inner American Idol.
2.) Line up a bit beforehand so you can stand as close to the stage as possible. Many of the SPN cast members who take part in karaoke love to interact heavily with the crowd. If you want to get possible multitudinous high-fives from Chad Lindberg (Dr. Badass himself!), you will need to be right where the action is. Speaking of which…
3.) Wear comfortable shoes. If you decide to be right up front, it will be standing
room only for you, as per the request of the official karaoke hosts, Richard Speight, Jr. (who played Trickster Gabriel) and Matt Cohen (young John Winchester). And although on paper the concert was scheduled to go for an hour, Friday night's festivities ran from 11 pm to 1:30 am – and it started an hour late, since the Loudin Swain concert beforehand ran long.
I was wearing the shoes I had worn to work, which were serviceable for the twenty foot trek between my desk and the copier, but not really approved for standing/singing at the top of your lungs/dancing/half-moshing for extended periods of time.
4.) Make sure your camera phone is fully charged. I was only able to get my iPhone half charged before heading out, and that was sucked up very quickly, in between taking pictures and videos and then attempting to tweet said pictures and videos. As I just mentioned, karaoke is run by Speight and Cohen, who dress in 60s gear and encourage attendees to do the same.
They are usually joined by Chad Lindberg (Ash), who runs things while Speight and Cohen have to run backstage for an extended period to take pictures with fans. But the list of regulars on stage seems to be growing. As the show began, they were joined by Rick Worthy (the Alpha Vampire), Kim Rhodes (Jody), Rob Benedict (Chuck, and the lead singer for Loudin Swain), and Gabriel Tigerman (Andy). Kim left after a little bit, as she was fighting a bit of a bug, but the rest of them stayed for the duration.
And they get up to all sorts of hijinks. Hijinks that you will wish to document for posterity. Hence, have your camera phone fully charged! Oh, and furthermore…
5.) If you get up to sing, you will be standing beside some of the funniest people on the planet – so prepare to possibly be upstaged. If the cast members sense that your song selection is dragging down the general energy of the room (and we will discuss song selection in a moment), they will do what it takes to perk things up again. They also may do this even if you happen to be rocking everyone's socks off.
For example, Lindberg and Tigerman engaged in a dance battle at one point (which Tigerman won, as he later informed me via Twitter). And although Sebastian Roché (Balthazar) was not on hand for Friday night's session, he has been known to stage-dive and crowd-surf incessantly at others – sometimes, as Speight pointed out during his panel on Saturday, Roché prefers to do his surfing "business down…you'll know how much change he has in his pockets by the time he's done." So, in essence, you could be Kelly Clarkson and not be able to compete. It is not the time to pull a diva if you happen to be upstaged. (Not that anyone did, but I could see it happening.)
6.) When selecting your song, be sensible. First of all, choose a song that you know. I am aware that sounds like sort of a "Duh" statement, but I mean it needs to be a song you know really, really well. My brother (who sings for a living, I should add), had told me how he had once attempted to sing at a karaoke club and chose a song with which he was only halfway familiar. And the end result was a mediocre performance – from a professional.
So I was not surprised to see that a few people were not quite sure what to do or when to sing, even with the lyrics scrolling across the screen in front of them. Also, as one very talented singer pointed out to me the next day, make sure you know which version of the song you chose, should it be a number that has been covered more than once. She was expecting one arrangement but got another, and it threw her off quite a bit.
Furthermore – know your audience. This tends to be a crowd that prefers fast-tempo and/or rock 'n' roll. Choosing a slow ballad could be like the kiss of death. Maybe you can get away with it if you possess a killer voice, but otherwise, wave off!
7.) Be prepared for surprise guests! And not just from SPN, either, although the first unexpected addition was frequent SPN director Guy Bee. But he was soon joined by "Psych" actor Timothy Omundson, who gave us quite a show by singing "Mack the Knife"; after that, Speight brought out Michael Cudlitz from "Southland". Both stayed until the end, although Cudlitz was far more reserved than Omundson (who jumped into several songs throughout the evening).
8.) Make sure you know "Carry On, Wayward Son". This Kansas classic was the evening's closer, and it would be quite the fan faux pas to flub the lyrics of SPN's unofficial theme song!
Overall Impressions… Well, I did not get to get my Fiona Apple on, since we just plum ran out of time…and I have to say, it took my heart down a few pegs. But I guess I have something to look forward for the next time around! And there were a few clunkers here and there, but I will not disclose those song selections, because this fandom is about the love.
But the highlights were numerous. Songs like "Bad Romance" went over very well, as did Speight's participation in "Love Shack". Worthy provided some interpretive dance for "Baby Got Back", and surprised everyone when he and two fans did coordinated choreography to "Backstreet's Back" (turns out they had met up earlier and gone over the routine, and the effect was absolutely brilliant). And I was very happy to see my Hope to Haiti teammates get on stage and belt out "Life Is A Highway".
So there you have it! Follow those eight simple rules, and SPN karaoke night should be a breeze! There will be more reports coming from Burbank Con in the next couple of days. See you then!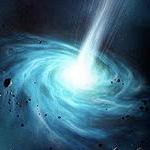 Many thanks to you for reading and you for visiting WormholeRiders News Agency to read our continuing coverage of the great Supernatural series!
Please feel free to leave a comment here, click an icon below to share this review or you can visit and follow me on Twitter by clicking on my avatar to the right.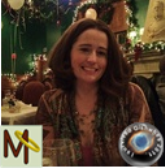 Love, Carrie