Feel free to visit WormholeRiders News Agency on Twitter anytime about how to become a convention reporter or episodic series franchise author on our news sites, or with any suggestions to support the fans at: info@wormholeriders.com
About WormholeRiders News Agency: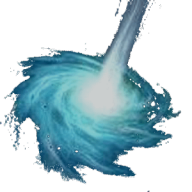 Also known as WHR around the world, we are an international news agency based in San Francisco with over reporters world-wide in an arc from the United Kingdom, Asia Pacific, including across the United States and Canada with over ~1,000,000 unique visitors.
WHR focuses on Science Fiction, Movies, Drama, celebrity news, episodic reviews, specializing in "Live From the Convention" reporting including exclusive audio and video interviews at our multi-media based news sites.
WHR teams are deployed at various convention sites world-wide. WHR also operates on Facebook. WormholeRiders News Agency was created for YOU, the science fiction, movie and drama fan who demands quality entertainment news!
WHR supports many aspects of entertainment news including studios and networks like SyFy, MGM Studios, ABC Studios, Turner Network Television, Dark Sky Entertainment, Disney Studios, Fox Studios, Henson Studios, NBC Universal Studios, PBS, Summit Entertainment, Warner Brothers and many others! We have covered series and conventions including Alphas. Stargate, Falling Skies, Caprica, Chuck, Sanctuary, Fringe, Eureka, Primeval, Supernatural, Warehouse 13, Public Service, Charity announcements, and many more coming in the future!
Visit often to get updated news on our continuing journey to conventions such as Calgary Expo, AT6, Armageddon in Asia Pacific, BayCon in San Jose, Chevron in the United Kingdom, many of Creation Entertainment's great conventions, DragonCon Atlanta, Origins Game Fair Ohio, WonderCon San Francisco, Comic-Con International San Diego, Charity Events and many MORE!
Expect new announcements from WormholeRiders News Agency about 'Live From the Convention' reporting with ever MORE series franchise news reporting in 2012, 2013 and beyond. All it takes are dedicated individuals like YOU!
While we have added many new active reporters and contributing authors since 2009 who have been ready and willing to bring any and all of their ideas and resources to the table, WormholeRiders News Agency has room for you! We would appreciate your contributions as a convention news or episodic convention, science fiction, movie, or drama franchise reporter as WHR continues to grow into one of the best possible conventions, movie, drama, and science fiction news community sites.
Our entertainment news is dedicated to fans whom can never attend science fiction, movie, drama or other interesting entertainment conventions. If interested, YOU can become a convention news reporter too and share your experiences as well!
To do that, we also need to know what you, the internet active science fiction, movie and or drama fan desire to have reports on! We humbly ask for your continued help to spread the word and thank you for your continued support!
Write us anytime about how to become an episodic series franchise and or convention report on our community news site or with any suggestions to support the fans at: info@wormholeriders.com. Thank you.
Sincerely,