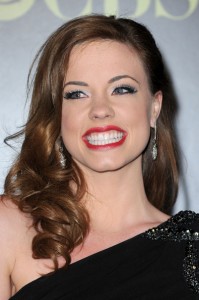 In the first week of December, Team Molly launched a new website for Days of Our Lives actress Molly Burnett!
The website was conceived of and created by four fans and is easily the most comprehensive site about Molly currently on the web. It includes basic information such as a biography and filmography of Ms Burnett, more extended information such as trivia and quotes, and multimedia such as the photo gallery and video gallery (which currently includes all clips of Molly from every episode of Days of Our Lives she has appeared in). On top of all of that, there are also many fun features, which include a forum for fans to connect, quizzes about her character, Melanie Layton, and puzzles. All news pertaining to Molly is posted on the homepage of the website and links to new interviews, appearances and projects are abundant throughout. As the website ages, it will continue to grow.
Now you might be wondering, who exactly are Team Molly? Team Molly, as mentioned, is a group primarily made up of four fans – Carrie, Sara, Meg, and myself (Stephanie). There are others who are considered Team Molly members as well, but it was the four of us who created and maintain this website.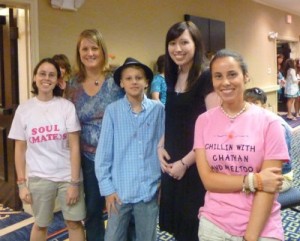 Team Molly was created after the four of us met in Boston this past summer at the Days Charity Event. Carrie and I had met in Los Angeles in June and both of us had tweeted with Sara and Meg in the months leading up to the event. We were fortunate to have this chance and we all hit it off. While we were there, we also got to spend a fair amount of time with Molly herself, whom we were all big fans of. She remembered Carrie and me from Los Angeles and knew the twins from twitter.
Shortly after returning home, we began referring to ourselves as Team Molly. Molly tweeted us back as a group several times, so we decided to make a twitter page for our group, and began accumulating followers. We did a few fun things, such as making a dance video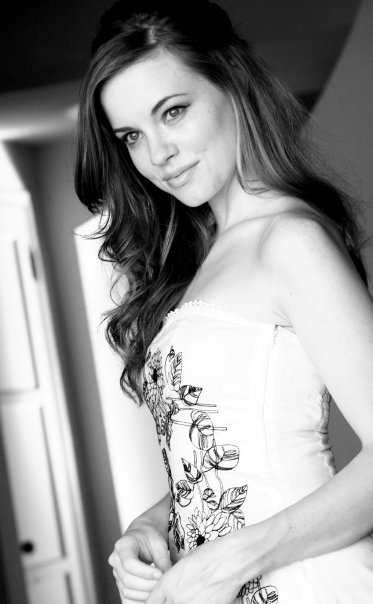 collaboration for Molly, featuring Sara, Meg, myself and Carrie's son, Matthew, the youngest member of Team Molly. We also sent her Christmas gifts signed from all of us. She has always been very good to us.
Finally, Sara tweeted Molly asking if she would like us to make a website for her. She seemed very positive in her response, replying with, "Ooh, twist my arm :)". We took that as our cue and got straight to work on the site. I did the layout, as well as the facts (trivia, quotes, bio, etc.), while the others worked on the video clips and photo pages. Once we received positive feedback about the website from Molly's mother, Katie Burnett, we went public with the site. Molly responded by retweeting our link to all of her followers, adding a heart before it.
We hope that Molly will continue to enjoy the work we produce for her. We have more projects in the works, so be sure to stay tuned!
Click here to check out the Team Molly website, Molly Burnett Fans. We hope you'll enjoy your visit!
ValaBlack