Hello Science Fiction Horror and Thriller Fans!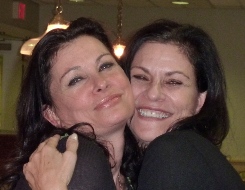 With all our thanks to Ms. Jane Badler and Ms. Alice Badler whom provided Wormholeriders News Agency a heads up during a recent interview with the Badler Sisters when both ladies discussed a wonderful new film called Needle.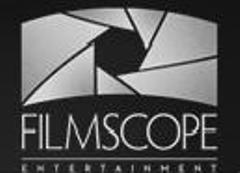 Needle is a new film produced in Australia by Nexus6Films, distributed by Lightning Entertainment and created by Filmscope Entertainment. Needle features a great ensemble cast including Ms. Jane Badler ( Neighbours , V, V The Final Battle, V Series).
Needle is opening to acclaim with outstanding special effects from MEG! Needle premieres in the United Kingdom this Saturday October 30, 2010 at the British Horror Film Festival. Needle will be released in Australia early 2011."

Needle is a fantastic science fiction horror thriller with a stellar international cast set on an Australian university where an ancient artifact of evil origins has been located! Suffice it to say that the evil device will do more than shock much of the cast and audiences! Be forewarned, death is inherent in Needle so be prepared for a thrill ride of your lives!
Courtesy of Nexux6Films (Crush) a division of Filmscope Entertainment, we are pleased to bring you select exquisite images from the film, the official Needles trailer as well as the press release for your enjoyment! This is a perfect film for Halloween and hope that viewers in the United Kingdom and Australia enjoy the premiere.
As mentioned above, this is a wonderful film created by genius' whom we all know well from the entertainment industry. We therefore hope that a distribution firm in the United States will bring Needle to the America's before the premiere of V Series featuring Jane Badler. I hope you enjoy the trailer and press release as much as I have when researching Needle!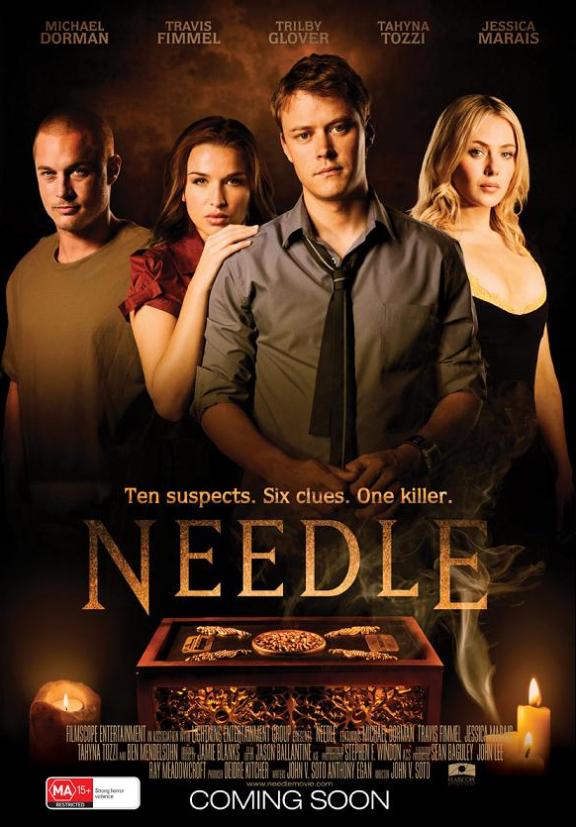 Needle Press Release:
Synopsis:
Ben Rutherford (20) is an archeology student living at Saint Mary's University in Perth, Western Australia. Ben recently won an acrimonious legal battle against his police photographer half-brother, Marcus (28), over their late father's estate and has taken possession of a shoe-box sized, gold mechanical contraption from the 1700's called "Le Vaudo Mort".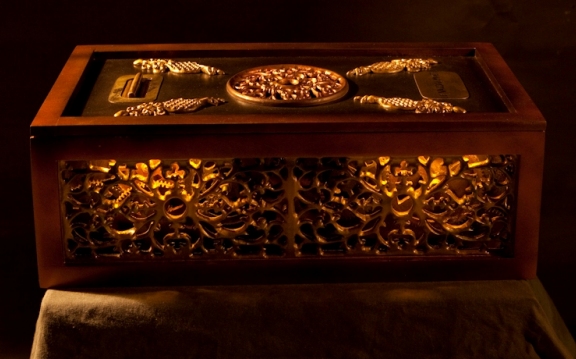 Later that night after a keg party, Ben (Michael Dorman) shows off the machine to his close bunch of student friends; Mary (Tahnya Tozzi) a feisty and independent redhead, Jed (Khan Chittenden), an understated academic emo with a crush on Kandi (Jessica Marias), a down-to-earth beauty in a lesbian relationship with French exchange student, Isabel (Trilby Glover), and his best friends Ryan (Nathanial Buzoic), a happy-go-lucky womanizer and Nelson (Luke Carol),  the quick-witted resident paparazzi for the college newspaper.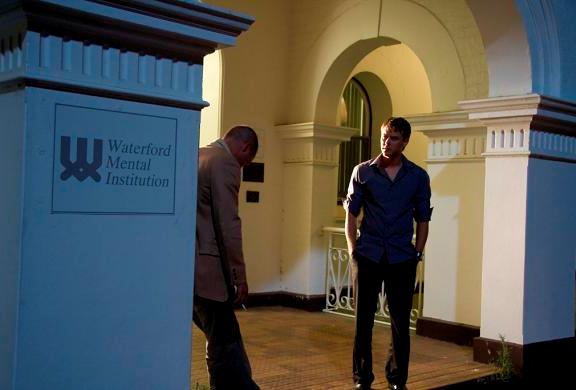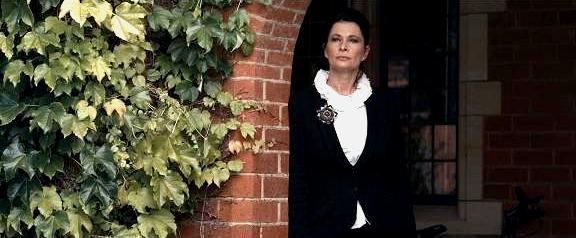 The next morning Ben discovers that the machine has gone missing from his dorm room and assumes it's a prank pulled by Ryan, who is conspicuously absent from school. He later discovers from his lecturer, Professor Banyon (Jane Badler), that the device was in fact the creation of the disturbed but brilliant mechanical engineer, Victor Rubinstein, a devout follower of the dark arts who claimed his machine had deadly supernatural powers.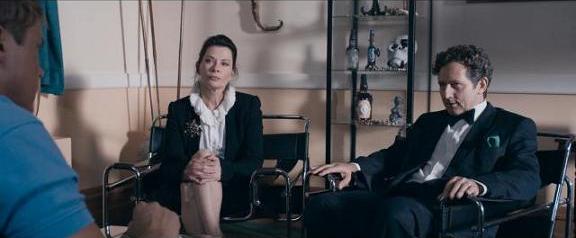 Then Ben's brother Marcus arrives with shocking news: Ryan has been brutally murdered off campus, his body ravaged by a series of unexplainable and grisly wounds. As Ben and his friends mourn the loss of their friend another horrific death occurs – Nelson. He too dies in a similar grisly fashion at the local climbing gym.
A favour from the coroner sees Marcus with autopsy results confirming the deaths of Ryan and Nelson are connected. Marcus quickly realizes that Ben and his friends are being targeted by the same killer and that the brothers must work together if they want to survive. Further investigation leads them to an old unsolved case: a body with identical injuries – Robert Shaw, their father's former business partner. It soon becomes clear that the supposed supernatural powers of the machine are real and deadly.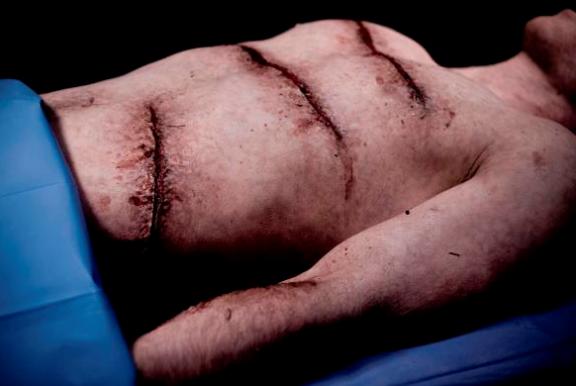 Together with other evidence the clues suggest the unthinkable – that their own father killed Shaw using the machine. Reluctantly they draw the conclusion that the killer is somehow connected to their late father and out for revenge. As the death toll mounts, Mary goes missing. Is she another victim or is something more sinister afoot? Is the Professor behind the killings? What about Shaw's wife – she resides in a mental institution but is she the real killer? And then there are Ben's remaining friends. What secrets and grudges do they also hide? An action packed and terrifying climax sees Ben and Marcus unmasking the killer and their motivation in a surprise twist ending.

Cast Biographies:
Michael Dorman (Ben)
New Zealand-born Michael Dorman scored his first big break in 2002 when he was cast in the Australian series The Secret Life of Us. He would stick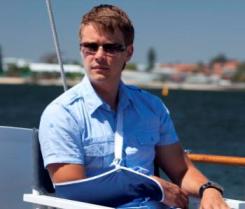 with the show until 2005 before going on to appear in a number of other Australian films, like the 2008 horror film Acolytes and 2009's Triangle.
In 2010, Dorman made the transition to American cinema, with a lead role in the vampire movie Daybreakers alongside Ethan Hawke. Michael has also recently completed work on The Killer Elite, starring Robert DeNiro and Sleeping Beauty, starring Emily Browning.
Jessica Marais (Kandi)
Jessica hails from Perth, Western Australia. She is best known for her role as Rachel Rafter in the highly successful television series Packed to the Rafters where she has starred in 57 episodes. Although born in South Africa,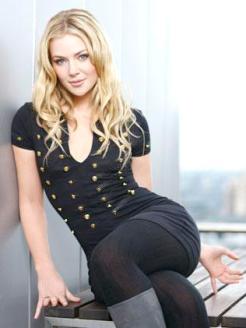 Marais and her family spent some time in Canada and New Zealand before relocating to Perth when she was nine. Jessica attended the National Institute of Dramatic Art (NIDA) where she graduated in 2007. While still completing her final year she won the role in Packed to the Rafters, along with co-star and fellow NIDA graduate Hugh Sheridan.
Jessica also starred in Shawn Seet's film Two Fists, One Heart with fellow Perth actor Tim Minchin and Daniel Amalm which was released in March 2009. In 2010 Jessica starred in the new American series Legend of the Seeker filmed in Auckland, New Zealand, playing the role of Denna. On Sunday May 3, 2009, Marais won the Silver Logie for "Most Popular new Female Talent" and the prestigious Graham Kennedy Award for "Most Outstanding New Talent" for her role in Packed to the Rafters.
Travis Fimmel (Marcus)
Travis Fimmel was born July 15, 1979 in Echuca Victoria, Australia. He moved to Melbourne at the age of 17 to pursue a career as a professional football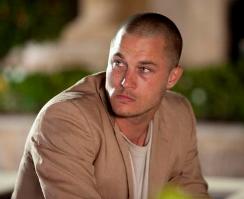 player, however his career was cut short due to a broken leg. He turned to modelling in 1998 after being approached in a gym by a representative of Chadwick Models.
Travis received critical praise for his role as 'Ellis Dove' in US Network 2009 television series The Beast. He starred opposite Patrick Swayze, who played a veteran FBI agent unaware his new partner has been recruited as a double agent to investigate his activities. Also in 2009 Travis starred in the US feature film, The Experiment, also starring Adrien Brody and Forest Whitaker. After shooting Needle in late 2009, Travis has taken the lead role in the 2010 film The Big Valley starring Stephen Moyer, Jessica Lange and Richard Dreyfuss.
Trilby Glover (Isabel)
Trilby was raised in Perth, Western Australia attending the University of Western Australia where she completed a Bachelor of Arts with majors in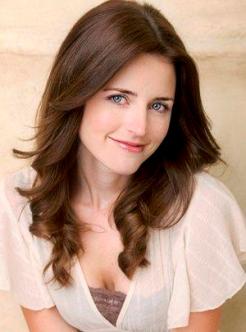 French, Philosophy and English.
She attended the Royal Academy of Dramatic Art (RADA) in London completing a Shakespeare course. She graduated from Australia's National Institute of Dramatic Arts (NIDA) with a degree in Performing Arts (Acting) in 2003. Trilby's first film role was as the Dream Nurse in Son of Mask in 2005, she starred as Maya in 38 episodes of TV series, I Got a Rocket between 2006 and 2007.
In 2007 she had her first major break starring in the film 88 minutes opposite Al Pacino. Trilby then starred in the international smash hit film Righteous Kill with Robert De Niro in 2008. She then went on to film 5 episodes of the US Network TV series, Crash, in 2009.
Nathanial Buzoic (Ryan)
Nathanial was a television presenter on Channel Nine's late-night program The Mint and had a regular role on the BBC soap Out of the Blue (2008). He was also a co-host of the educational show Weather Ed, on the Weather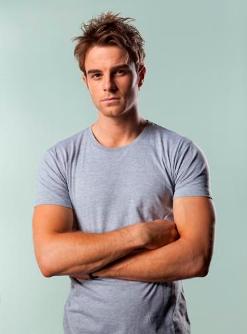 Channel. Nathanial attended the Australian Theatre for Young People (ATYP) in Sydney. His first break was hosting the Disney Channel's afternoon kids show, Studio Disney (2005). He has also appeared in TV Shows All Saints (2003), and Home and Away (2002).
Buzolic's first leading role in a film was in Offing David (2008). Previously, he had minor roles in My Greatest Day Ever (2007) and Road Rage (2007).
Khan Chittenden (Jed). At the age of 11 his mother took him to Perth with his younger brother. There he went to audition for a part in a locally produced children's television series, The Gift. He scored the role of Leo McCormack.
Khan attended Western Australian Academy of Performing Arts (WAAPA) from 2002 until leaving towards the end of his third year to accept the part of Dean The Edge' Edgely in Blue Water High. Following Blue Water High, Khan signed on for the Foxtel TV series Dangerous and starred in a large number of films, including the worldwide indie film hit Clubland and the film WEST. The success of this film landed him his first US based film role in Endless Bummer (2009).
Ben Mendolsohn (Detective Meares)
After several early television roles, including The Henderson Kids, he attracted notice in his breakout film, The Year My Voice Broke (1987), winning him the Australian Film Institute Award for Best Supporting Actor. His next major role was in The Big Steal (1990), and Spotswood (1992) co-starring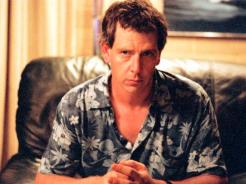 with Anthony Hopkins; this was followed in 1996 by Cosi (film) and Idiot Box. In 2000 he was in two contrasting films, the Australian Mullet and the Hollywood Vertical Limit. In 2005, he was preparing to play Mark Antony in the Sydney Theatre Company-produced Julius Caesar,[2] and he is in the Terrence Malick-directed film The New World.
In 2007, Mendelsohn starred in the third season of the TV series Love My Way and in 2008, he appeared in Baz Luhrmann's Australia and filmed the 10-part Melbourne series Tangle, which premiered on Showcase in 2009. In 2009, he appeared in the American science fiction film Knowing directed by Alex Proyas. The same year, Mendelsohn starred as Ned in Beautiful Kate, directed by Rachel Ward, opposite Bryan Brown and Rachel Griffiths. In 2010 he appeared in Animal Kingdom.
John Jarratt (Paul the Coroner)
John Jarratt graduated from NIDA, the Australian national drama school in 1973. His screen debut was in The Great Macarthy. He also appeared in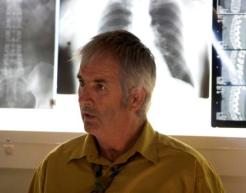 Peter Weir's Picnic at Hanging Rock in 1975 and Summer City in 1977 with a young Mel Gibson.
In 2005, he had a major role in the Australian film Wolf Creek, playing the villain Mick Taylor. Later he appeared in Rogue (2007) and Australia.
Jane Badler (Professor Banyon)
Badler's first television role was Melinda Cramer Janssen on the American daytime soap opera One Life to Live, which she played from 1977 to 1981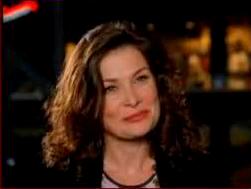 and again in 1983.
Badler then won what is arguably her most prominent role, that of the villainous alien Diana in the 1983 NBC sci-fi miniseries V. She reprised the role in the 1984 sequel miniseries V: The Final Battle and again in V: The Series, which ran for one season from 1984 to 1985. During this time, Badler's character was voted as the best ever sci-fi villain in a poll of television critics.
Following V, Jane Badler co-starred with José Ferrer in the made-for-TV supernatural thriller Covenant. The following year she guest-starred as Meredith Braxton throughout the 1986-87 season of the CBS primetime soap opera Falcon Cres t.
Her other guest appearances during the 1980s included Riptide, Hotel, and Murder, She Wrote. In 1987, she played the role of Tania Winthrop in the short-lived action-adventure series The Highwayman. She then traveled to Australia to play agent Shannon Reed in the 1980s revival of Mission: Impossible for its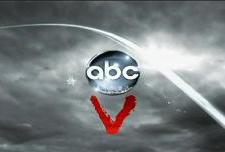 second and last season, from 1989 to 1990.
In August 2010 it was announced that Badler would be joining the new V Series as a character named Diana, who is the mother of Visitor leader Anna.
In March 2010, Badler was cast as the "villainous" Diana Marshall in the Australian soap opera Neighbours.
Khan Chittenden (Jed)
At the age of 11 his mother took him to Perth with his younger brother. There he went to audition for a part in a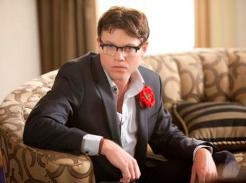 locally produced children's television series, The Gift. He scored the role of Leo McCormack.
Khan attended Western Australian Academy of Performing Arts (WAAPA) from 2002 until leaving towards the end of his third year to accept the part of Dean The Edge' Edgely in Blue Water High.
Following Blue Water High, Khan signed on for the Foxtel TV series Dangerous and starred in a large number of films, including the worldwide indie film hit Clubland and the film WEST. The success of this film landed him his first US based film role in Endless Bummer (2009).
About The Creators of Needle:
John V. Soto (Director)
John V. Soto is one of the key creative forces behind Filmscope Entertainment. A film fanatic with a passion for the thriller and horror genres he first wrote and co-directed a $20K short horror film, REPULSION, in 2007 which was useful training before stepping up to the world of feature film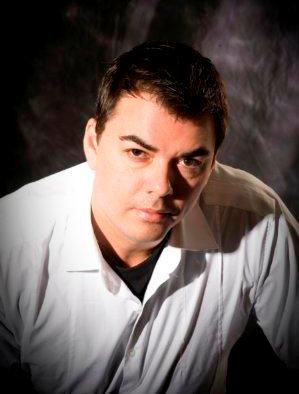 making. In 2008 John then wrote and co-Directed his first feature, CRUSH, a low budget ($1.5mil) supernatural thriller best described as "Fatal Attraction" meets "The Grudge". The film was released theatrically in Perth in April 2009, before a successful DVD launch across Australia and New Zealand through Paramount Home Entertainment in October 2009.
Crush premiered on Cable TV (Movie Extra, Foxtel) in August 2010. The film was recently sold to US distributor Phase 4 Films and was released on DVD July 13, 2010 across the US and Canada. In addition to the Australian, US and Canadian releases, the film has been sold to distributors in the following territories; Turkey, Middle-East, Indonesia, Malaysia, Brazil and the United Kingdom. In early 2009 John co-wrote the script for NEEDLE, a mystery thriller/horror best described as "Final Destination" meets "I Know What You Did Last Summer".
The script attracted some of the best acting talent Australia has to offer including; Trilby Glover (Righteous Kill) Tahyna Tozzi (Wolverine), Ben Mendolsohn (Knowing), Michael Dorman (Daybreakers), Travis Fimmel (The Beast), Jane Badler (V series), John Jarrat (Wolf Creek), Jessica Marais (Legend of the Seeker) and others.
John directed NEEDLE in late 2009/early 2010 and the film completed Post Production in June 2010 with an expected release early 2011.
In early 2010 Lightning Entertainment came on board as International Sales Agent and have already sold the rights to distributors for the following Territories; Germany, Austria, Brazil, Mexico, Indonesia, South Africa, India and the Middle-East. John is currently developing the feature films Point Blank 3D and Summoner, together with a Network TV series, Silver Lake.
Directors Statement:
Needle is a suspenseful and slick Supernatural Thriller that would be best described as "Final Destination" meets "I Know What You Did Last Summer" with a distinct Australian flavour. It is a fast paced murder-mystery for the youth market (males 15-30) with a framework that puts a terrific spin on the thriller genre.
The material is dark with underlying, graphic horror elements. The characters are three-dimensional and as the emotional stakes are raised, we're on the edge of our seats, fearing what will happen next; when someone dies it has a profound effect because we care about them. The device in the story lends itself to spectacular special effects, stunts and action and Needle looks to success with fast track franchise potential built in. The film deals with the universal themes of estrangement, revenge and death and is set in the present day.
Needle will be a slick, scary and fast-paced ride with great production values achieved through clever shooting. Ten years ago this would have been an impossible objective. Recent technological advances with digital cameras and VFX have made this achievable. We will be shooting Needle on the Red One camera combined with Zeiss master prime lenses.
Needle will be shot with hand-held to give audiences a more visceral and real experience and to allow our Editor the ability to make quick, fast cuts to accelerate the action. Location and character set-up will be shot traditionally (dolly and track) and this will be blended seamlessly with the hand held. I intend to shoot a lot of close-up coverage of characters and their respective demise hand-held to shock audiences. Character deaths will be shot at 120 frames per second to allow us the ability to show slow or super fast motion as they meet their fates. The opening vision of the Supernatural machine, "La Mort De Vaudo" will also be shot at 120FPS so we can accelerate or track slowly through the machine's inner workings in extreme close-up.
The opening scene will let audiences know exactly what genre film they are about to watch and set up a number of puzzles that will engage audiences for the entire movie.
We need to show high production values and to achieve that, after our opening scene, we will move quickly to one of the visual centrepieces of the story, Saint Georges College. I want to shoot this as wide as possible initially too, focusing on its beauty and Colonial design before cutting to the protagonist of the story, Ben. The University set-up scenes will be saturated with colour and shot wide to give the feeling of beauty, freedom and excitement which mirror the characters lives.
Each character will have their own clear set-up with the goal of capturing their relative innocence and making audiences care about them. The protagonist of the
story, Ben, will always have a subtle darker visual style about him (where possible I want shadows and dark colours to be accentuated when he is in shot), as if he has somehow brought darkness to his friends.
The overall colour palette of Needle will move from light, bright and saturated colours to subdued colours to eventually cool blue-gray tones as the story progresses to its climax.
In summary, my overall style of shooting, the way a shot is blocked, composed and lit is always based on the emotional truth of the scene. My aim with the story of Needle is to create a film that is not only visually engaging, exciting and entertaining for Australian audiences, but for International audiences worldwide.
Deidre Kitcher (Producer)
Deidre (Dee) Kitcher B.Bus CPA PFP, a Financial Accountant, has applied her business experience to help establish Filmscope Entertainment as a film production company with a focus on high concept, commercial films made specifically for international markets.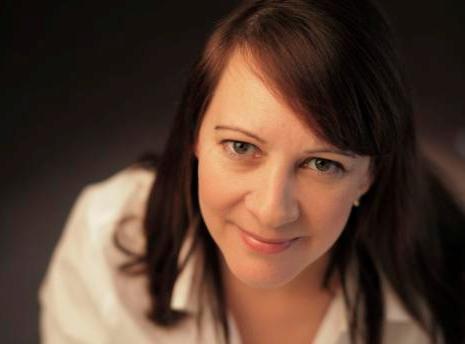 In 2007 Dee produced a short film, REPULSION, a $20K film making experiment that taught her the fundamentals of film production and budgeting.
In 2008 Dee successfully produced her first feature film, CRUSH, on budget and on time. She also assisted with the successful negotiation of a number of international deals for the film in conjunction with their Sales Agent, Odin's Eye Entertainment.
Early 2009 Dee began the process of fundraising for Filmscope Entertainment's next film, NEEDLE, a high concept thriller/horror film budgeted at $3.5million. In August 2009 the required funds were successfully raised and the film entered pre-production. Needle completed post production in June 2010.
Producers Statement:
John is my partner in life and we set about making films that are fun and unique. I have been asked before on a few occasions, as a female, have I ever been drawn to making dramas and romantic comedies? The answer is no. One of my favorite films is "The Sixth Sense", where one of the greatest twists for a movie was revealed at the very conclusion of the film. The puzzle pieces, interwoven with finely balanced horror and family relationship issues, made this film highly enjoyable for me. It is this puzzle element, which engages the audience and challenges them to really think, that is our biggest attraction to film making.
I also believe that the cinema going experience should be one of enjoyment. We all work too hard during the week and have stresses in daily life, so why go and be tortured or bored by watching a film we don't enjoy. Films that temporarily take me out of my world and into another, particularly where I'm engaged by the puzzle element – now that is fun!
During the filming of Crush John and I discussed making the ultimate murder mystery – where the killer wasn't even in the same location as the victim. Something that would make Agatha Christie proud! This was the genesis of Needle. John enjoyed working with Anthony Egan on Crush so I set them the goal of creating a new horror mythology revolving around the concept of the ultimate murder mystery film. I think they did a fantastic job devising the story universe and back story of the machine (La Vaudou Mort) that uses supernatural voodoo to kill its victims.
This concept could have been taken so much further in the film than what is shown in the final outcome. In the original script, John and Anthony had written in some spectacular kills but unfortunately our very limited budget prevented us from going that far. It's a sad moment for any writer/director when the producer goes through the script with a big black pen crossing out sections because "we can't afford that". Needle has still turned out to be a fantastic film, don't get me wrong. But if we get the chance to do a sequel, my aim will be to raise a bigger budget and take the murder mystery and kill sequences as far as possible!
Other than the budgetary constraints, the whole process of making Needle was smooth and fun. We gave our executive producer a small role as a cop and enlisted many of his friends to do like wise. This created an enjoyable environment on set with many wise cracks and jokes going around.
Although I'm clearly biased, I honestly believe that John is a very talented filmmaker who can achieve anything in the world of film. He was recognized as a gifted creative writer at school, but was encouraged by his parents to study business and marketing at University instead. A film fanatic he would watch hundreds and hundreds of films each year and at the age of 30 decided to start screenwriting at night. Ever since his life hasn't been the same. I have always encouraged his creativity along the way and he has carefully balanced his hard work with family life.
Needle Crew Biographies:
Stephen F. Windon (Director of Photography)
Stephen Windon has wanted to become a cinematographer since the age of eight when he aspired to follow in his father's footsteps. After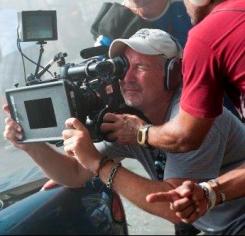 completing his studies at Sydney Institute (then known as Sydney Technical College), Stephen began working as a camera assistant at the Australia Broadcasting Commission (ABC) where he worked on multiple T.V. documentaries and drama series.
Stephen's career changed dramatically when he took the role of second unit director of photography on 'Crocodile Dundee II' (1988).
Since then he has gone to work on big Hollywood films such as; Deep Blue Sea, House of Wax, Fast and the Furious: Tokyo Drift, Anacondas, The Patriot, The Tuxedo and The Postman.
Jason Ballantine (Editor)
Jason Ballantine completed a Bachelor of Arts in Visual Arts at the University of South Australia in the late 80s.
Although his initial interest lay with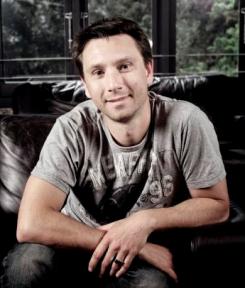 drawing and photography he soon found his way into film and television, entering the South Australia Young Film Makers Contest winning many categories over consecutive years.
Jason's first big break came in 1994 when Kennedy Miller asked him to be an assist editor on Babe in Sydney.
Since then Jason has gone on to edit such films as Moulin Rouge, Mission Impossible II, Australia and Star Wars Episodes 2 and 3. In 2005
Jamie Blanks (Composer)
Jamie Blanks attended film school at Victorian College of the Arts (then known as Swinburne Film School). His big break in Hollywood came after shooting a trailer for 'I Know What You Did Last Summer' (1997) in hopes of getting the director's job. Although the job had already gone to Jim
Gillespie, producer Neil Moritz was impressed and kept him in mind for the 1998 project 'Urban Legend', which Jamie ended up directing at the age of 26. In 2001, Jamie directed the slasher film Valentine.
Following the this initial success, Jamie went on to direct and compose the Australian horror films Storm Warning (2007) and Long Weekend (2008). A friend of the Director of Needle, John V Soto, he signed on as Composer to Crush (2009). John was so impressed with his work, Jamie was then asked to compose the score for Needle (2010).
He is currently composing for the upcoming feature documentary about Filipino genre filmmaking called Machete Maidens Unleashed.
###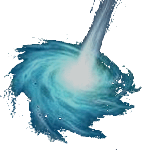 As always we appreciate your reading and visiting WormholeRiders News Agency.
Please feel free to leave a spam free comment or question here. Or if you prefer, as so many of our visitors do, visit and follow WHR on Twitter or me on Twitterwith your comments or questions.
You may also share this news article by selecting one or more of the social media icons below. Thank you.

Best Regards,
Kenn