Hello Joe Flanigan fans!!!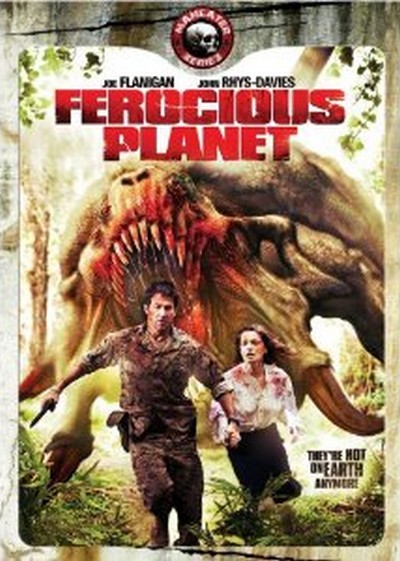 This may be old news to some, but it's new news to me.  I just found out that the movie that Mr. Joe Flanigan was in, The Other Side, has now been renamed, Ferocious Planet.  Everything is pretty much the same from my previous article, with exception of a newer trailer (of which will be featured at the end.
Thanks to RHI Entertainment for updating us with a newer trailer on YouTube.  It will be airing on April 9, 2011 on Syfy, but the time is not yet known.  So keep that date circled on your calendar.
After I had re-tweeted it from FlanInfo, and checked out the link to preorder from amazon.com, the cover looked very familiar.  When I inquired about it on Twitter, another fan of Mr. Flanigan, LtMolly73, confirmed it, they had changed the name.  To be honest, I'm not sure what their reasoning is, could be a question for someone who will be seeing Mr. Flanigan to ask.
I am excited to see John Rhys-Davies (Senator Jackson Crenshaw), Yare Michael Jegbefume (Lieutenant Rivers), Chris Newman (Pvt. Jordan Reid), Dagmar Doring (Dr. Jillian O'Hara) and of course Joe Flanigan (Colonel Sam Synn).
You can go to Amazon.com to pre-order your copy of the movie.  Unfortunately, it is only available for the United States and Canada.  I will inform you if and when the movie becomes available elsewhere.
I for one cannot wait to see this awesome movie.  Not just cause Mr. Flanigan is in it, *though he is a bonus*, but because this is a movie I will be able to watch with my son.  He is really into dinosaurs, so this is a big reason why I will be getting a pre-order for my copy ASAP.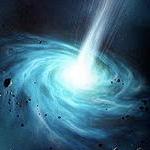 Thanks for popping by WormholeRiders News Agency for this brief update about  Joe Flanigan and Ferocious Planet.
Please feel free to leave a comment here or you can nab me on Twitter by clicking on my avatar to the right.
Come again.
Karen Ford XO