Welcome back movie fans,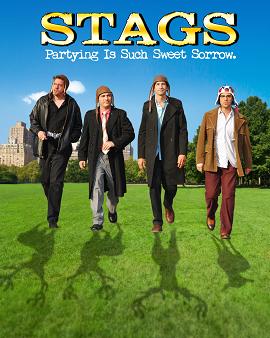 Something quite exciting is about to take place in West Hollywood tomorrow evening!
What could it be? Well folks it is something called STAGS, an adult drama that I am sure we can all relate to.
STAGS is half bromance / half dysfunctional romance making its World Premiere Friday, June 03, 2011  9:30pm at the Laemmle Theatre, 8000 Sunset Blvd. in West Hollywood. STAGS is part of the wonderful Dances With Films film festival now in its fourteenth year! STAGS is an entertainment product none of us should miss!

Written and Directed by Jamie Greenberg and produced by Ben Barenholtz, STAGS stars Benim Foster, Jessica Faller, Mark Giordano, Jesse Joyce, Matthew Rauch, and Kimmy Gatewood.
STAGS is an endearing film about the adventure, mystery and comedy that many find themselves in life; commitment, avoidance thereof and the hilarious and sometimes sad consequences that inevitably arise from such circumstances!

"STAGS" Trailer from Jamie Greenberg on Vimeo.
Jack (Benim Foster) and his pals are New York City bachelors in their "super-late 30's" who have spent two decades chasing women and fleeing commitment. When a childhood friend's sudden tragic marriage shakes up their world of sex and booze, Jack realizes he just may be ready to commit—to the one woman hopelessly out of reach.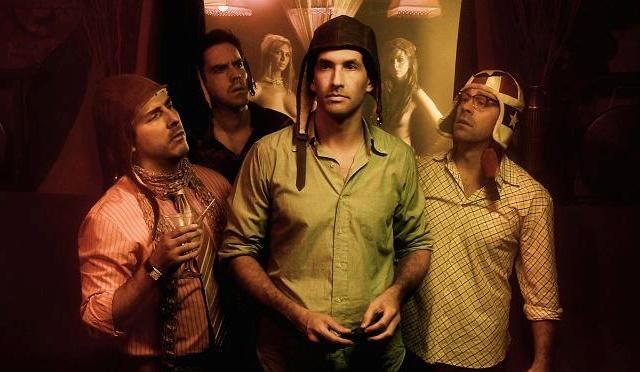 STAGS is written and directed by veteran television writer / producer Jamie Greenberg. Greenberg was the co-creator of "Where In Time Is Carmen Sandiego" on PBS. He has created and / or written numerous other television shows including MTV's "Lip Service," "Total Request Live," and "Spring Break." He was Story Producer on Michael Moore's "TV Nation." He has also acted in dozens of television episodes.


STAGS is Greenberg's first feature– in fact, the first time Greenberg was ever on a real film set was the first shoot day of the film—and he was directing! "It was a brutal, terrifying learning curve but I think I came out of it stronger and with a strong film as well." Greenberg is an expert on the "stags" phenomenon: his research for the film began shortly after college, and continued for twenty years.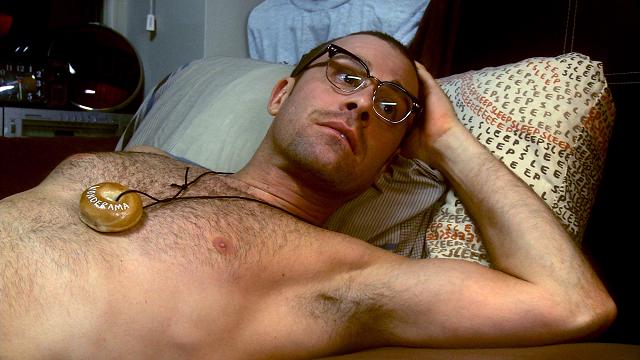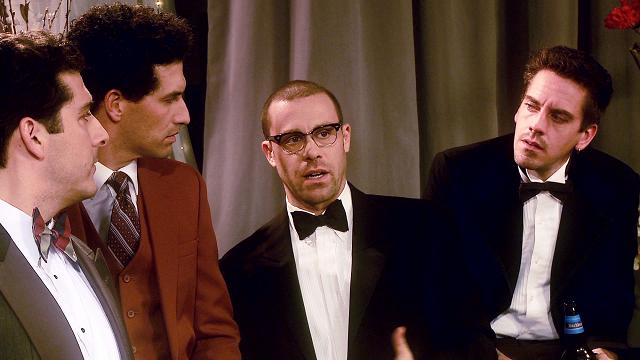 A Few of Greenberg's Thoughts About STAGS:
Despite our small budget I was fortunate enough to have a great Line Producer and Production Department, which meant that we got the most out of every dollar… and it also meant that those first few days were full of surprises for me.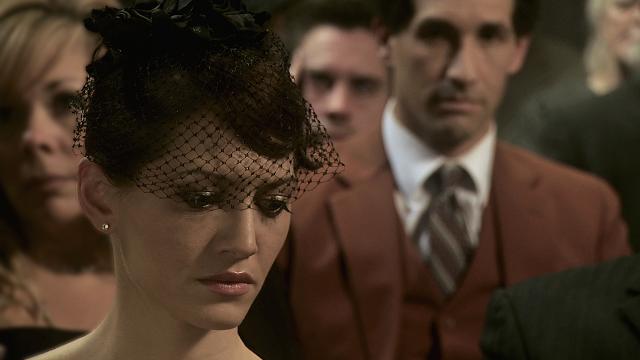 I remember at 6:00AM on the morning of the very first shoot day, taking a taxi to the shoot location. As we approached, I saw trucks and tents set up on the street. "Hm, someone is shooting a movie", I thought. Then the cab stopped. "Oh. My movie," I realized. I distinctly remember thinking, 'so this is the kind of movie that has trucks?"
Like a child, I naively associated Trucks with Big Hollywood Films… and was irrationally gratified that my film had Trucks.
One thing I didn't anticipate was simply how much STUFF I would have to learn. I thought that all my years in professional television, plus making all those short films, had more or less prepared me for directing a feature. You can never be (too) prepared!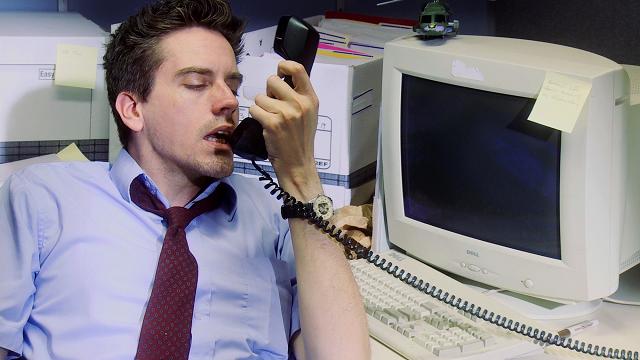 Film sets are a world of their own. There was so much I didn't know– and, truth be told, didn't even know I didn't know:
What's "crafty?"
How is "crafty" different from "catering?"
What exactly is held in "holding," and why can't what's held in holding be held closer?"
Why do we have a Second Second AD but not a Third AD? (I still don't know the answer to that one).
What does it mean when someone is "ten-one", and why are so many people "ten-one" just when I need them? Does "ten-one" mean "annoyed at Jamie"?
And finally, what on earth is the Goldenrod Schedule, because it sounds very ominous?
A brutal, terrifying learning curve but I think I came out of it stronger, and with a strong film as well.
STAGS shot for 30 days, in five rollercoaster six-day weeks. It was shot entirely in NYC, except for a few days on Long Island.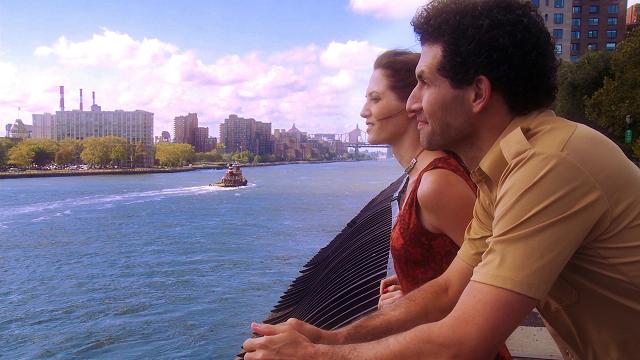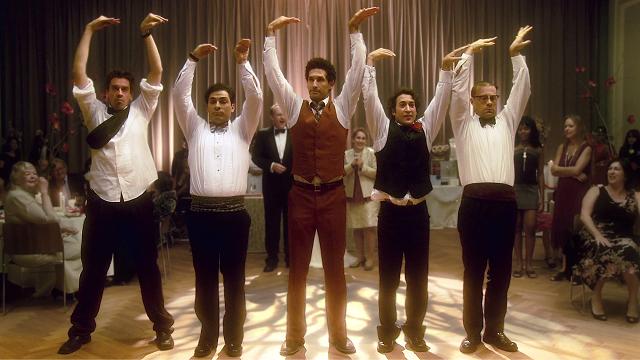 Photo credits: For the 4-shot of the guys casting deer shadows, the credits are (Photo): Drew Atlin / Design: Jamie Greenberg. Credit for the stills is due to Mr. Salvatore Interlandi. Thank you for the wonderful still images. For your enjoyment, above please find the promotional trailer for this wonderful film courtesy of Mr. Greenberg and the producers. We also express thanks to Marc Kruskol of MJKPR for arranging this news coverage!

Filmmaker and Talent Bios:
Jamie Greenberg (Writer/Director) underwent decades of field research to prepare for making Stags. Along the way he created various short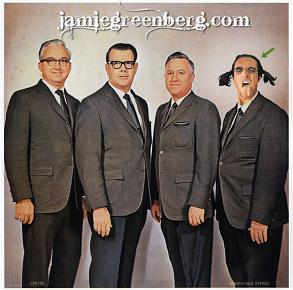 films including Pillowfighter, Taxi Dancer, ColumBus, and A Woody Romance.
He also had a long stint as a TV Writer/Producer, including extensive work in children's TV, game shows, MTV, and comedy programs. He co-created PBS' Where In Time Is Carmen Sandiego?, for which he was nominated for 2 Emmy Awards, and wrote for all 5 seasons of Where In The World Is Carmen Sandiego?. He wrote for various other wholesome kids' shows such as Arthur and Dragon Tales and was a Story Producer on Michael Moore's TV Nation.
On the other side of the karmic ledger, Mr. Greenberg co-created and wrote MTV's terrible hit show Lip Service, and was Senior Writer on such MTV specials as Wanna Be A VJ, Spring Break, Total Britney Live, and many more. Yes, someone actually writes those things.
Mr. Greenberg is also a performer. With featured roles in over 50 episodes of Where In Time, he may be the only actor ever to have essayed the roles of Simon Bolivar and a Talking Head of Lettuce in the same season. He spent a year as Senior Correspondent on Court TV's irreverent and unwatched comedy/news program Snap Judgment.
He has performed in many heroically unprofitable NYC live shows and in the last century he produced and hosted the Manhattan Public Access cult favorite Media Shower. It was in reference to this show that the late great Joey Ramone once called Mr. Greenberg a "chimp", although he isn't.
Mr. Greenberg is currently working on the web series Separate Checks. In his spare time he enjoys writing about himself in the third person. Stags is his first feature film. To find out more about Jamie and to view his short films, clips of him on-camera and more, please visit www.JamieGreenberg.com.
Salvatore Interlandi (Cinematographer) is a versatile NYC Filmmaker who works extensively as a Writer/Director, Cinematographer, and Gaffer in the NY independent film scene.
His credits include: Charlie (writer/director), El Camino (writer), and Stags (cinematography), and he has been a gaffer for numerous features such as The Occupant, The Normals, Sister Spirit, Price Check, and The Project.
Laura Weinberg (Editor) officially fell in love with film when she was 4 years old and saw Grease on the big screen. Years later she fell in love with editing in a small 16 millimeter edit suite in the basement of Boston University's Communications building.
She has since worked on documentaries, including Helvetica and Triviatown, web series, including Wainy Days and Michael Showalter's: The Making Of…, and TV shows, including The Onion News Network and The Onion Sports Network.
She is very proud of her work on Stags and of the entire cast and crew.
CAST:
Benim Foster ("Jack") can be seen in the recent mockumentary feature Flying Scissors. Other film credits include Analyze This, Independent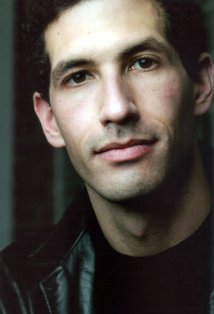 Film Channel's "The Undeserved", "Broadway Damage", and the award winning short Imperfection. Benim's TV credits include "Fringe," "Law & Order," "Law & Order: SVU," "Guiding Light," "As The World Turns," "Another World," and "All My Children."
His theatre credits include Broadway's Barefoot In The Park (with Patrick Wilson & Amanda Peet, directed by Scott Elliot) and the National Tour of Roundabout Theatre Company's Twelve Angry Men, (with Richard Thomas & George Wendt, directed by Scott Ellis). Benim starred in the Off-Broadway hit Last Train To Nibroc (Drama League Nomination for Best Play) and recently received a Best Actor Award from the Midtown International Theatre Festival for his work in Duplex. Other Off-Broadway credits include Becky Shaw at Second Stage and NYSF/The Public Theatre's Henry V (directed by Doug Hughes). Some of his favorite Regional work includes: Sleuth (with Keir Dullea), the regional premiere of Daniel Goldfarb's Modern Orthodox, and the world premiere of A Higher Place In Heaven.
Benim has performed at Caroline's Comedy Club with his now defunct comedy group "Tatung Heat Devils." Also, you might know him from such beloved advertisements as the Mastercard golfer, the man shaving with Bic, or the Minwax furniture polisher who "didn't think it could be so easy." Benim is a graduate of North Carolina School of the Arts and lives in New York City.
Jessica Faller ("Amber") graduated with a BFA in Acting from Marymount Manhattan College, which she attended on scholarship.
Since then, she has appeared in several projects for theatre, film, and television, most notably in her own original, full-length play, Dilettantes and Debutantes, which ran off-Broadway, and opposite the late veteran comedian Greg Giraldo in his Comedy Central show, Friday Night with Greg Giraldo.
Stags is her third collaboration with James Greenberg and also with Ben Barenholtz. Currently, she is co-host of a stand-up show in Manhattan, is developing a solo show at People's Improv Theatre, and is finishing her first novel.
Mark Giordano ("Snedden") is a regular at all the major NYC comedy clubs. He has appeared at many venues throughout the Tri-State Area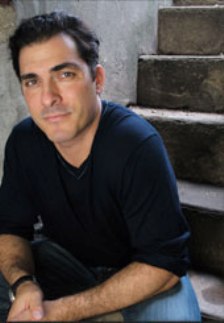 and in Los Angeles. He has performed in numerous Off-Broadway and Regional theatrical productions as well as at the Royal Academy of Dramatic Art in London.
Television credits include Law & Order, Law & Order SVU, Ed, and Time & Again. Film: Bringing Out The Dead (Director: Martin Scorsese), Little Kings (Best Picture Nominee, Hamptons Film Festival), Taxman (with Joe Pantoliano), and Noise (with Ally Sheedy).
Mark regularly appears as a political humorist on FoxNews.Com Live (formerly The Strategy Room) and is currently developing a solo show called Mad Man that will run at The People's Improv Theater in NYC, in September.
Jesse Joyce ("Price") started his comedy career in Pittsburgh in 1998. In 2001 he made the move to New York City and has been earning a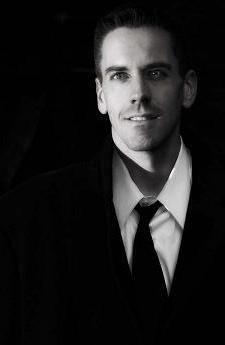 reputation as a rising star on the comedy scene, performing standup in 15 countries on 4 continents and writing for all the Comedy Central Roasts. He's been called "a GREAT WRITER and a funny stand up" by Jim Norton, and "wonderful, very funny" by the legendary Dick Cavett. He inspired his longtime friend and writing partner, the late, great Greg Giraldo to write "Bottom line, Jesse Joyce is a great comedian."
In television, Joyce first appeared on the Lifetime Network program "How Clean is Your House", which led to his hosting Date Night for AMC. He continued with appearances on Comedy Central's inaugural season of Live at Gotham and a profile on the CBS magazine program Entertainment Tonight.
He appeared on The Tonight Show with Jay Leno's "Pass The Mic" segment and performed on Stand-Up 360 with Caroline Rhea. In 2010 he was a top 20 Semi-Finalist on NBC's Last Comic Standing. Currently, Joyce can be seen regularly on RedEye with Greg Gutfield (Fox News Network), where he brings his acerbic wit to bear on the events of the day. Since 2007, Jesse has been a contributing writer on numerous celebrity roasts including the Comedy Central Roast(s) of Donald Trump, David Hasselhoff, Joan Rivers, Larry the Cable Guy, Bob Saget and Flavor Flav. His work in TV, Radio and Print advertising has won him several American Advertising Awards.
Jesse can be frequently heard on the XM and Sirius Satellite Radio where his acclaimed CD Joyce To The World and his sophomore album Pro Joyce are in regular rotation. His reoccurring appearances on the nationally syndicated Bob and Tom Morning Show have become listener favorites and led to being featured on their CD As Big As A Hat.
An established performer with the USO, he has performed overseas on numerous occasions. He can also be seen in theaters as part of The Comedy Addiction Tour where comics bring humor and poignancy to the struggles of addiction.
Matthew Rauch ("Victor") recently appeared on Broadway in "The Merchant of Venice" with Al Pacino, directed by Daniel Sullivan, which was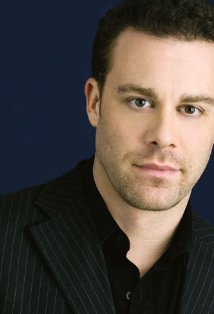 nominated for 7 Tony Awards including Best Revival, and off-Broadway in Kin at Playwrights' Horizons, directed by Sam Gold. Last winter he appeared in The Duchess of Malfi at Red Bull Theater, for which he received the 2010 Callaway Award. He will appear in the season finale of Treme on HBO, and in Warner Brothers' Premium Rush next spring.
Other plays in New York include Prelude to a Kiss on Broadway and "The Winter's Tale" and The Merchant of Venice for The Public/Shakespeare in the Park, Still Life at MCC Theater, 1001 for Page 73, Expats, The Prime of Miss Jean Brodie, and Hurlyburly for The New Group, In the Matter of J. Robert Oppenheimer with Keen Company, Edward the Second and The Revenger's Tragedy for Red Bull, Book of Days at the Signature, and more.
His regional theater work includes plays at the El Portal in Los Angeles, Williamstown Theatre Festival, Westport Playhouse, Long Wharf, Arena Stage, the Shakespeare Theatre, Hartford Stage, Repertory Theatre of St. Louis, Cincinnati Playhouse, American Repertory Theatre, and many others.
Other film work includes "The Absence", "No Reservations", "Breaking Point", "Invitation to a Suicide", and, yes, "Frankenfish". He has been seen on TV in Without a Trace, Criminal Intent, Jonny Zero, Navy NCIS, Leap of Faith, The DA, Law and Order, Guiding Light," and One Life to Live.
He is a graduate of both the ART Institute at Harvard and Princeton University, and was born and raised in Manhattan.
Kimmy Gatewood ("Keri Edwards") is a multi-hyphenate living in Los Angeles. Originally from Maryland, Kimmy performed in NYC, gaining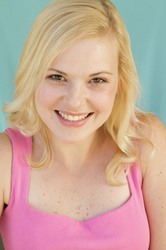 notoriety as a solo performer, garnering her ECNY Nomination for Best Musical Act, Best of by Time Out NY, and was an Andy Kaufman Semi-Finalist. Her show The Engagement sold out for three months in NY, Charleston, and Los Angeles. She recently did a residency at Ars Nova in New York writing a trilogy of shows, The Hat-trick.
TV/Film/Web credits include: "Conan" (TBS), "Boys and Girls Guide" (Comedy Central), "Porn and Chicken" (Comedy Central), "Starf*ckers" (Fremantle), "A Time to Evolve" (Fremantle), and "Next Song", which she also wrote.
Kimmy has produced and directed for the stage and the screen. Her direction in the NY production of Kidnapped by Craigslist garnered her a ECNY Nomination for Best Director. She produced and directed her first feature documentary entitled "Nerdcore Rising" (South by Southwest), which is now on Netflix and B-side films. She teaches her characters and improv classes around the country and coaches and directs solo performers.
Kimmy is a member of the "Story Pirates." She can be seen at the UCB Theatre and at Largo at the Coronet with the highly acclaimed 1940's singing and dancing trio, "The Apple Sisters." The Apple Sisters have performed at festivals across the country, including the prestigious Just for Laughs Festival, made appearances on CurrentTV and Comedy Central, are currently developing a movie with Mark Gordon & Co., and can be heard on their weekly podcast on Earwolf. Kimmy and fellow Apple Sister own a feather hair accessory company called "The Nerds of a Feather." Kimmy is currently a staff writer on the pop-culture show The Morning After on Hulu.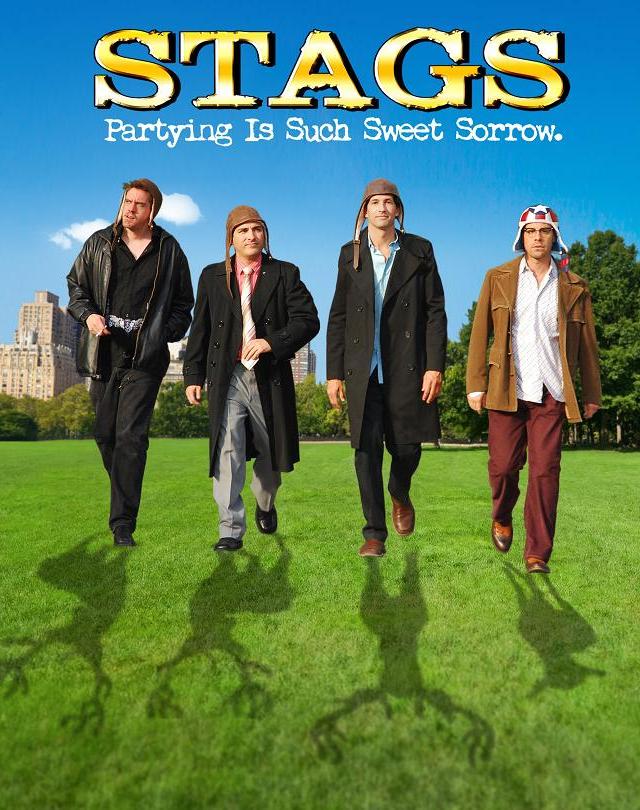 As always we appreciate your visiting our news sites at WormholeRiders News Agency. and for reading about the great new movie STAGS! Thank you.
Feel free to share this article to using the social media icons below to share this news article or as many of our readers and visitors often do, or visit me on Twitter by clicking the text links or images avatars in this news story and or on See You on The Other Side"! Thank you.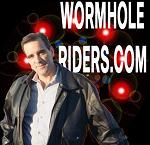 Best Regards,
Kenn