Welcome back Indie movie fans!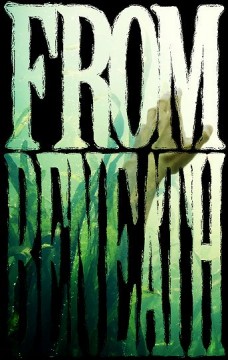 We are more than pleased to announce that a  rising star Vancouver celebrity, Ms. Lauren Watson has helped "Local Vancouver Filmmakers Go Gunning For Hollywood Using New Technology to Make "From Beneath" A Small Horror Film With Big Heart And Big Audience Appeal!"!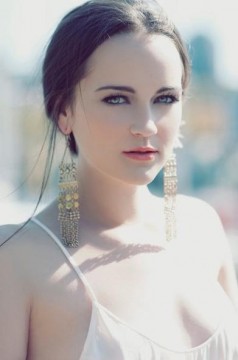 An exciting new film by David Doucette is now in the final post production in the Vancouver area using new technology now being leveraged by many independent filmmakers. "From Beneath" stars Lauren Watson, a talented actress from "Hollywood North" also known as Vancouver British Columbia.
Originally from Australia, Ms. Watson has been busy in the Vancouver entertainment industry, recently featured in the wonderful hit Syfy series "Sanctuary" as well as the big screen film blockbusters "This Means War" and "Rise Of The Planet Of The Apes".
Only one of Ms. Watson's new projects, we were honored that Lauren discussed her career with WHR in her live radio interview today Sunday March 25, 2012. We include the full interview below for your enjoyment!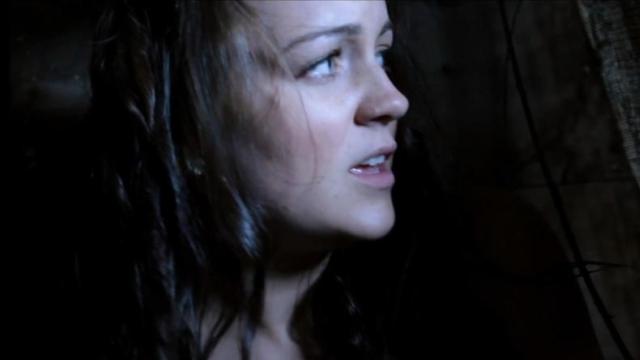 From Beaneath is described by the creators as follows: "It's growing inside of you!

Sticky and hot from the long drive to visit a relative at their newly acquired, remote, rural farmhouse, Sam and Jason, a young couple on vacation, decide to swim in a pond they find at the end of a freshly cut path. While swimming, Jason is bitten by a strange leech-like organism.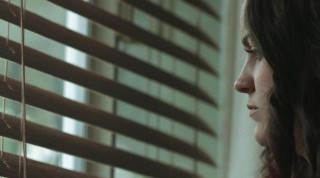 When he attempts to remove the creature, part of it rips off and crawls inside his leg. Back at the house, Sam's sister and her family have yet to return. As time progresses, the injury on Jason's leg worsens into a rapidly spreading infection, and strange clues begin to reveal that there may be more to their host's absence than it previously appeared. It soon becomes a race against time to discover what happened to Sam's sister and her family and what lies in store for Jason, faced with his physical and emotional disintegration."
We include the From Beneath promotional trailer below for your enjoyment "
From Beneath Trailer from Retaliation Films

"From Beneath" Press Release: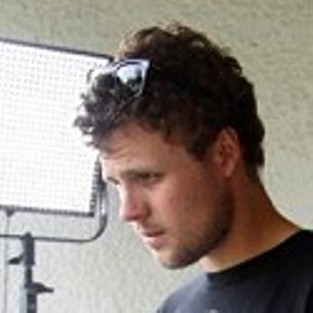 There was a time when 35 mm lenses, crane shots and computer generated imagery used to be tools that were only available to the Hollywood elite. Times have changed. DSLR video cameras and powerful home computers have vastly reduced the aesthetic gulf between multi-million dollar productions and modest indy films.
With the ubiquity of modern technology, eager young filmmakers are more able than ever to produce a quality product without bankrupting themselves or spending years climbing the ladder within the establishment. These are the views expressed by David Doucette, a Vancouver resident and independent filmmaker who recently produced and directed his first feature film.
Like many film school grads, Mr. Doucette made his share of short films with the hope that they would open up the necessary doors to feature film funding.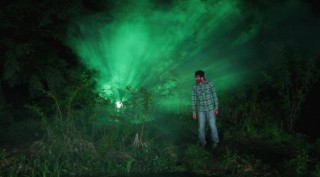 Finding that that was not the case, he spent two years working as a production assistant in the local film industry with the hopes of eventually rising to a position that would allow him to put one of his own visions on the screen. "I quickly became disillusioned with the amount of bloat and wasted resources that go into a "legitimate" production, and also the fact that Hollywood only uses Canada as a source of labour, all the creative positions are flown in.
The odds of working your way up in a system like that are bleak" Doucette said. It wasn't until working on a smaller independent film that nonetheless hired union crews that Doucette had his awakening. "They were shooting the entire film on a Canon 5D Mark II, a DSLR available to consumers.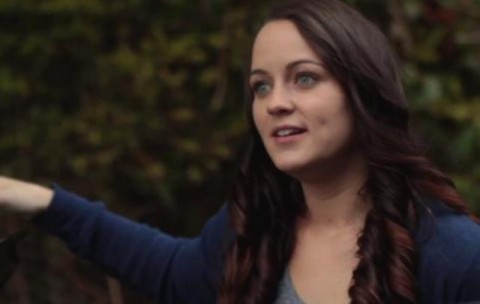 This was a feature film with known actors and I was like, 'I can do that. I can make a way better movie for way less money.'" With that burst of inspiration Mr. Doucette began writing and storyboarding the feature film From Beneath that he would shoot on a modest budget paid mostly out of pocket and through private investors.
The film was written and storyboarded entirely while Doucette was working as a production assistant on the final season of the television series Smallville. "I wrote the entire screenplay on my smart phone while I was at work. I also did all the various drafts and when I was done I storyboarded every shot.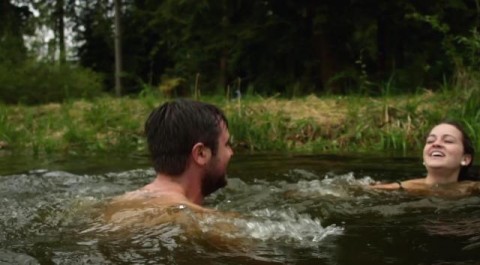 Anyone who has worked on a film set in Vancouver knows you spend a lot of time standing around doing nothing, so I just put the time to good use." The script was written entirely around locations Doucette knew he had access to, and all the details were squared away while whiling away the time on set. By the time shooting had wrapped on Smallville, Doucette was ready to begin shooting his own project.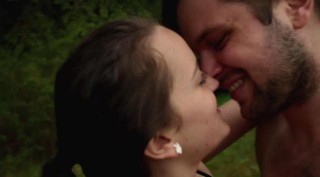 The film went to camera on May 2nd 2011 and shot for two weeks straight. The entire cast and crew stayed at the location for the duration of the shoot. "We did nothing but shoot for two weeks straight. We hardly got any sleep and just pounded it out. It was the only way to get a project of that magnitude done on time and on budget." And it did get done.
Shooting wrapped on May 15th, 2011 and Doucette says he owes it all to his great cast and crew and the availability of modern technology. "I had a great group of talented, passionate people working with me and I had great gear that I was able to get dirt cheap. Because of that, I was able to achieve a look that would have been impossible even a few years ago on such a modest budget."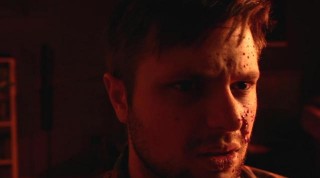 The game is changing. Independent filmmakers now have all the tools at their disposal to tell their stories, and to do so with a sense of quality rivaling that of Hollywood. Doucette recalls the words of an influential filmmaker in his life while ruminating on the changing nature of the industry, "I keep thinking of this thing I read a while ago that Peter Bodgdanovich said when he and all the film brats of the New Hollywood generation were rising to prominence. He said, "it's time to burn it all down," referring, I guess, to the Hollywood establishment, the old way of doing things.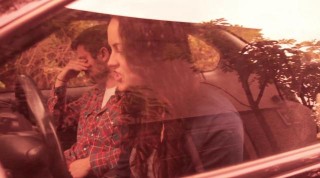 Making this film really instilled that sentiment in me. I literally have ALL of the same tools at my disposal that Hollywood does, whether it be shooting, editing or visual effects. The glass ceiling has been shattered and I and others like myself are charging through it." The coming years are bound to be interesting for the film industry as David Doucette and others like him are standing ready with their torches to burn it all down.
From Beneath is currently in post production, scheduled for completion in March 2012. From Beneath stars Lauren Watson, Jamie Temple, Blake Retter and Nicole Smashnuk.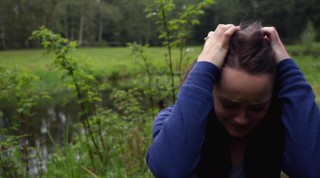 The film has already generated interest at the American Film Market with a number of companies, though an official release date has not been set at this time. Visit the "From Beneath" website and watch the trailer and you can find From Beneath on Facebook.
If you would like more information on this topic, or would like to schedule an interview with David Doucette, please contact Ashe Morrison at (778) 387-0521 or ashe@frombeneathfilm.com
# # #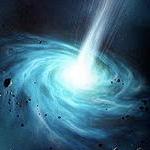 Thank you for reading and visiting WormholeRiders News Agency.
Please feel free to leave a comment here or if you prefer, click the social media icons below to share this news article.
Or as many of our readers and visitors often do, visit WHR on Twitter, or visit me on Twitter by clicking the text links or images avatars in this news story. I and the WHR team look forward to Seeing You on The Other Side"!
Thank you.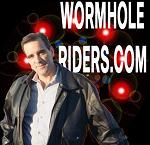 Best Regards,
Kenn