Hello once again indie movie fans,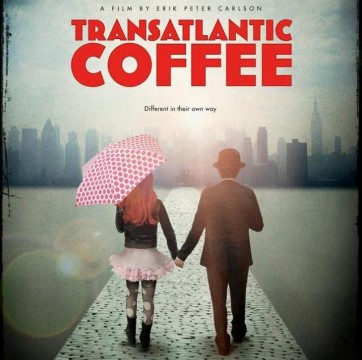 Some of the very best movies ever created are about adventures in life. Particularly favorite are those that accurately reflect life's experiences in the real world such as The Sound of Music, The Glen Miller Story and It's a Wonderful Life.
Taking nothing away from comic book heroes or science fiction themed products, in the opinion of this reviewer, the real gems of the movie entertainment industry are those that inform us about our lives here on planet earth, including the dark side of love many often encounter.
To that point, we recently discovered a fabulous new film named Transatlantic Coffee from Riding Hood Motion Pictures.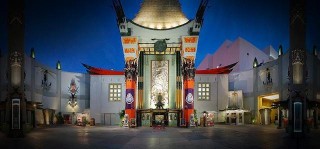 This superb real life production makes its premiere screening Tuesday, June 05, at 7:15pm at the world famous Grauman's Chinese Theaters in Hollywood.
Transatlantic Coffee will be in competition for both the Grand Jury Award for Feature Film and the Audience Award for Feature Film as part of the festive activities during the fifteenth Annual Dances with Films Festival in Hollywood California!

During the gala Dances with Films Festival event, there will be a special question and answer session with writer and director Erik Peter Carlson and the entire cast of this fine production following the screening.
In the meantime we include the extended promotional trailer and high resolution images for Transatlantic Coffee courtesy of Riding Hood Motion Pictures, story arc analysis, and background on the talented creator, Erik Peter Carlson.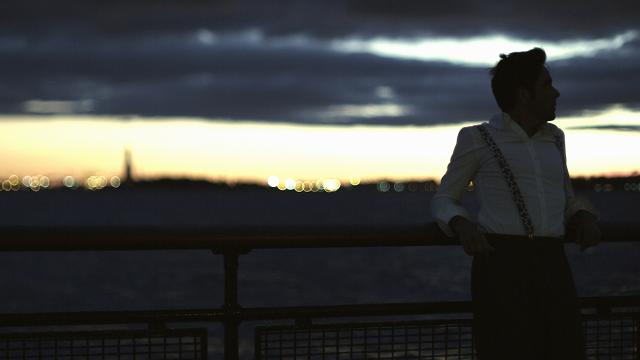 Story Arc: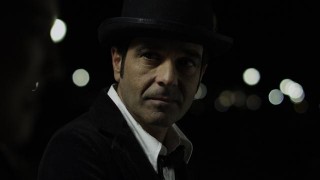 Haunted by the loss of a loved one, Alex Howard (Kevin Pinassi), a 41-year-old man with a seemingly older disposition, is forced to live a lonely, miserable life amidst a dark and confused New York City setting. He is socially and psychologically awkward.
His best friend, Ronnie (Marcel Torres), exacerbates the problem after taking Alex to an alternative nightclub where they meet two domineering young women, neither of which entices Alex's sexual frustrations. At the same time, his profession as a children's clown is dull and vacuous, and his alcoholic tendencies appear to resurface. There is, however, one subtle ray of hope.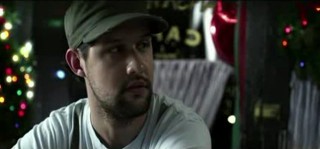 After encountering a young woman on the Internet, Alex is able to start filling in at least some of the empty, colorless void he has recently attained. He anxiously anticipates his arrivals home at night to find her messages on the computer. There is, of course, one minor issue; she's only a teenager and lives in London.
One particular morning, in which all desire and anticipation are seemingly lost, Alex treats himself to several drinks and inevitably contacts his young friend, Mandie (Rachel Marie Lewis), over the phone and invites her to stay in his Brooklyn apartment. Upon the nearest glimpse of sobriety, Alex slowly begins to understand the magnitude of his actions.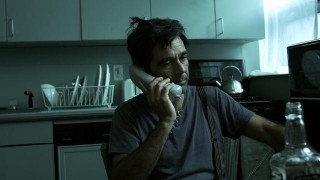 Later that evening he meets up with Ronnie at their favorite coffee shop ("Transatlantic Coffee") and spills the beans, so to speak. Ronnie is encouraging at first, but after learning Mandie's age, he's convinced that Alex must call her back and cancel their plans. Alex, however, is not so convinced. Regardless of her age, he knows that something about her makes him feel good, a feeling he has not experienced in some time. He knows that he cannot let that slip away again, remaining committed to being a good host upon Mandie's arrival.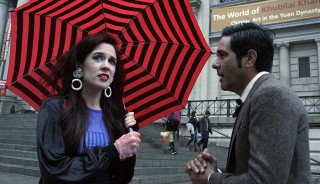 As a young, aspiring painter, Mandie arrives in New York, canvas in hand and ready to take on the world. Alex, on the other hand, is a nervous wreck.
Amongst the pristine, immaculate surroundings of Alex's apartment, Mandie rolls through like a bulldozer with seemingly no control or care.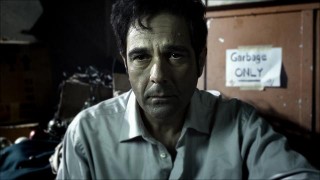 Alex quickly regrets his decision but only briefly. There is something alluring about this girl. On the surface there is nothing but outrageous, perhaps risqué, attire and bad make-up, but underneath a certain quality exudes itself, which Alex cannot quite put his finger on but knows it makes him feel good.
Enthralled by the emergence of Mandie into his life, Alex struggles to follow the advice of his best friend, Ronnie to yield his desires and do what is seemingly right.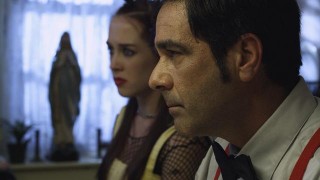 Within mere hours the two are infatuated with each other. Alex treats Mandie to a night on the town; the bright lights of Broadway after a show, the delightful aromas of a cup of Joe at Transatlantic Coffee, and the cool, calming sea breeze along the Battery Park promenade. Mandie opens up about her stepfather's abuse, while Alex shares his condition of color blindness. The night concludes magically. Perhaps Alex has finally regained the missing piece in his life.
Overcome with excitement and joy the following morning, Alex jumps the gun on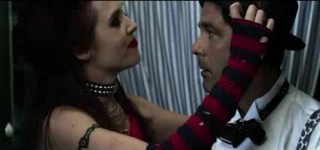 their relationship, so to speak, by inviting Mandie to meet his parent's upstate. The meeting goes awry from the very first moment. There is an immediate tension between Alex and his mother. She is very quick to dislike Mandie, who soon learns that she is not only a mean-spirited woman but also an ignorant racist. The conversation escalates from bad to worse to much worse to an all out pissing contest. Mandie is disgusted, and now sees a side of Alex she does not like, perhaps even a similarity to his mother.
Amidst these newfound tensions, and Alex's discovery that his rent is being increased, an interesting occurrence ensues. Alex sees color. One night, after Mandie is fast asleep, Alex takes a half-hearted gander at her paintings, and the colors pop out to him for the first time. His Ophthalmologist is certain that Alex's mind was merely playing tricks on him, especially at that late hour, but Alex is not convinced. Unfortunately, he soon discovers that Mandie has already shipped the painting off to her mother in England.
Alex and Mandie sleep in the same bed together for the first time.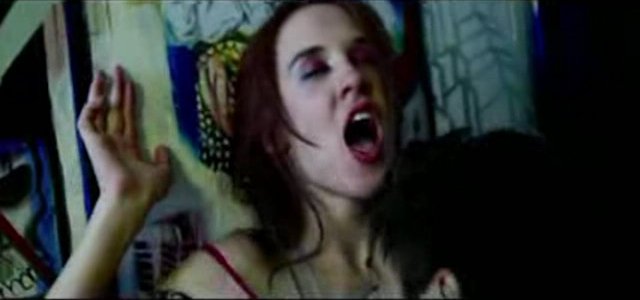 After a long, arduous day of work, Alex catches up with Ronnie at the coffee shop. He explains to his friend that he is in love with this girl. Ronnie is concerned to say the least, as is Alex. He is unsure what to do and is afraid that the relationship will soon escalate to sex. He wants to have sex with Mandie, perhaps more than anything else in the entire world, though he does feel that it is wrong, and society, of course, would agree with the latter sentiment. Ronnie, as always, offers no valuable advice other than a subtle insinuation that if he likes her maybe he should do it.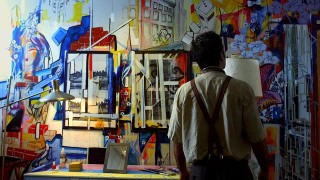 Upon his return home that same evening, Alex discovers that Mandie has painted his entire bedroom wall, and he can see the color. He is mesmerized, entranced, and above all infatuated with the girl that has put color into his life. He cannot overcome these feelings, and the two make love.
Pure bliss ensues, until the following morning when Alex discovers that Mandie has not informed her parent's of her whereabouts and that she has also stolen some of their money.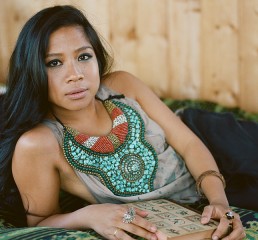 The traits witnessed earlier with his mother suddenly arise and escalate to the point of no return. Alex's psychological dilemma takes over and forces Mandie out of his life.
Alex must get her back, but his creepy, sex-fiend neighbor stands in the way. Alex's will, and ultimately his love for Mandie, will truly be put to the test, but perhaps it does not matter.
Is This The End, written and performed by the award winning recording star, Zee Avi,  highlights the outstanding TRANSATLANTIC COFFEE soundtrack.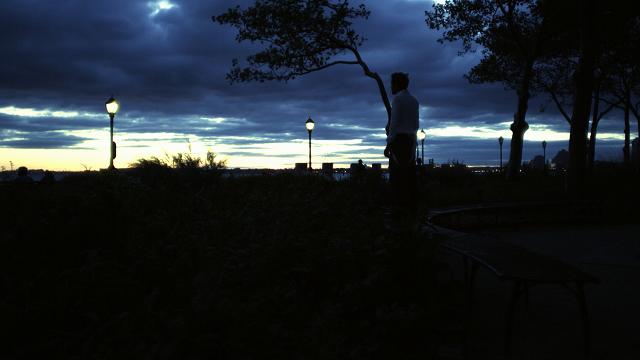 About Transatlantic Coffee: Writer / Director Erik Peter Carlson's statement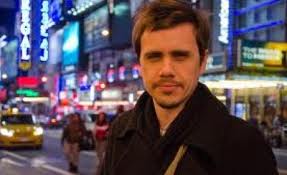 I have only made one of these things and can tell you there are no words to describe in any intellectual way the emotional toll it takes on a filmmaker. For over two years I've experienced some incredible times, both grand and devastating, from raising the funds for "Transatlantic Coffee", to finishing principal photography, up through the final stages of post-production. I have always felt that if it requires too much effort to intelligently articulate it into words, then it's virtually impossible and best to simply contain the emotions in my heart that myself and the entire cast and crew have shared. Some things just aren't intended for words.
Shooting a film in the six-figure range in New York City with a twenty-two day shooting schedule is a daunting task to say the least; one, in fact, many would never even consider attempting. Trust me, there were times when I thought it was all an impossible task.
However, early on I felt that if I were lucky and strong enough to gather a cast and crew that found and more importantly understood the meaning of the script and saw my true message, it would create an atmosphere in which all the seemingly daunting tasks could become possible. With this power of artists, it would offer the confidence that we could not only do something that most fail at on the first day of production, but that we'd also make the film I wanted to make without any concessions. "Transatlantic Coffee" is a very powerful accomplishment and not for its budget but as a film; a true film.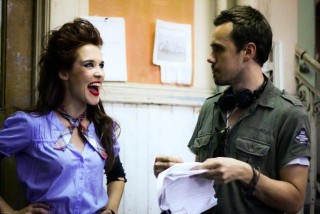 From the amazing crew to the cast – if this film shows anyone anything, it will show them that there are amazing talents in this city; they hide within the cracks of the New York sidewalks and subways. They're there. You just have to find them.
Many would take an easier route. In my case I didn't have a choice, but I wouldn't want it any other way. When you are the one who is able to find this gold, it is one of the greatest feelings a filmmaker can experience. They are and will always be a part of your film, and you can share these treasures with the world…wow, it's truly something that still makes me shiver as I write this, and I think it always will.
I love you, all of you who made this film with me, all of you who took this journey with me. This is the start of something. We will be forever bonded by this experience and this city, and I wouldn't want to share it with anyone else.
"Transatlantic Coffee" is a thought-provoking, intelligent picture that will leave everyone with something. That "something" will vary from viewer to viewer. This is what all artists strive for. It's the style of filmmaking I enjoy and will attempt to create for many years to come. We never set out to create a film that was anything more than what it was supposed to be. This is a grassroots New York film with a very unique story. There was no need for anything more than straightforward storytelling, and that's what we did. We created a film based on the foundations of filmmaking, a product of the time, a particular experience, and what was at the filmmaker's disposal at "that" moment. The film is real and honest, both technically and within the story itself.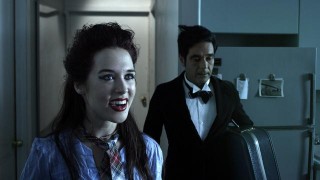 "Transatlantic Coffee" was shot on the RED Camera with 4K resolutions. As I am sure you know, this is rare for a small film as these cameras are very high-end pieces of equipment, usually found on the back lot of a Hollywood studio, or on the set of an epic trilogy such as Peter Jackson's "Lord of the Rings." It's both uncanny and unique that a micro budget film can be shot on a Hollywood camera in just 22 days, within the heart of New York City. We also used the much smaller and affordable camera, the Canon 7D, for subway scenes where we were not allowed to bring in the large RED on the subway cars due to new laws created after September 11th, which is unique in itself since 911 is the backdrop of the film.
I hope that everyone who has the privilege of experiencing this film will both appreciate the work that went into it and walk away with something to talk about. That's all I want and all any artist can ask for, conversation.
Erik Peter Carlson (Writer/Director) was born and raised in Upstate New York. Born to a family of film enthusiasts, it was only natural for him to be intrigued by the medium at an early age. At the age of 10, he was introduced to a new technology of making movies with the Fisher Price PXL-2000 camcorder. This camera, which was marketed to and for teenagers, recorded five-minute movies on audiocassette tapes. From this point on, Carlson was rarely seen without a camcorder in his hands.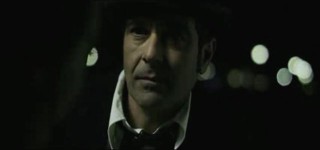 During his early twenties, he was inspired to write and develop more serious projects. One of which was a full-length documentary entitled "Apartment F". The film followed the life of a man who was just released from a mental institution. The documentary mainly explored how the townspeople reacted to the subject's release; such themes that have resurfaced in Carlson's later work.
In the fall of 2010, he started production (Executive Producer/Writer/Director) on "Transatlantic Coffee" with a six-figure budget starring some up and coming New York talents. The film has since been completed and is on its world wide festival tour, winning numerous awards and rave reviews.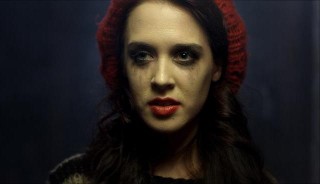 During his senior year at Indiana University, Kevin Bar (Producer) directed and produced a documentary on the women's soccer team that aired nationally on Fox Sports Network. It also caught the attention of writer, director Ron Beck, who took a hiatus from his executive position at Walden Media (Chronicles of Narnia, Holes) to direct an independent feature film called 'The Mini'. Kevin was brought on as producer throughout the completion of the film and headed the P&A strategy after post-production was complete. Over the course of 2008-2009 'The Mini' collected multiple awards at film festivals all across the country. It was given nationwide release through Maverick Entertainment.
Aside from feature film production, Kevin has worked at MTV International in New York City managing production operations and producing International specials and news shows. He's worked with the production teams on the European Music Awards, MTV Movie Awards, and Video Music Awards, producing specials with talents like Jack Black, John Legend, The Killers, and Fergie.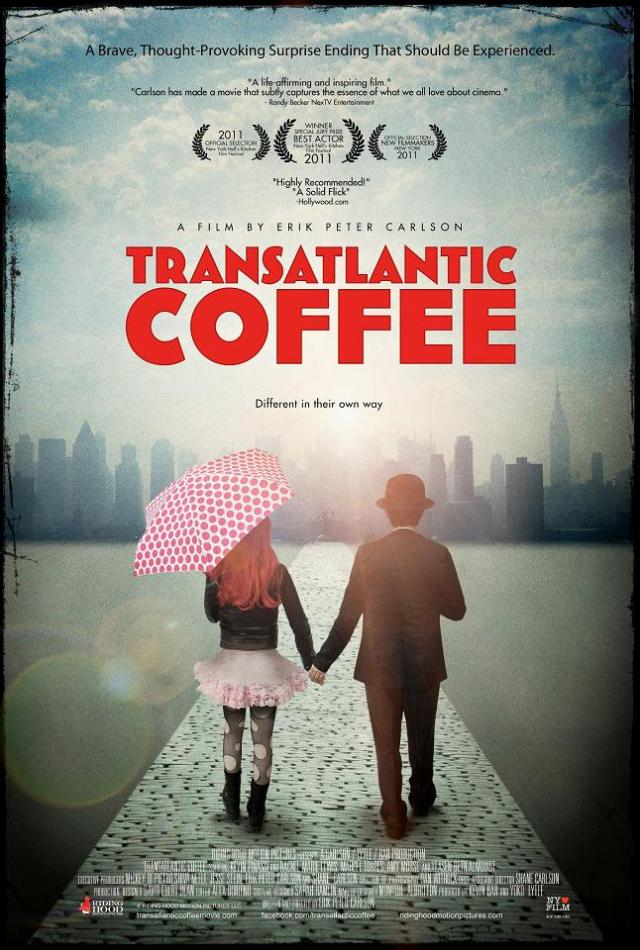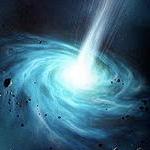 Thank you Marc Kruskol Public Relations for providing the press material for Transatlantic Coffee from Riding Hood Motion Pictures, and thank all of you for visiting WormholeRiders News Agency.
Please feel free to leave a comment here or if you prefer, click the social media icons below to share this news article.
Or as many of our readers and visitors often do, visit WHR on Twitter, or visit me on Twitter by clicking the text links or images avatars in this news story.
I and Team WHR look forward to will Seeing You on The Other Side!
Thank you.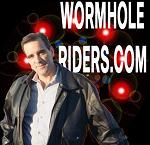 Best Regards,
Kenn