Welcome van Helsing WormholeRiders Vampires!
Exclusive Interview with Actress Laura Mennell by John at 'Laura Mennell Fans'
We had the chance to talk to Actress Laura Mennell in my second interview with Laura about her recent work in Syfy's Van Helsing and other upcoming projects.
Laura Mennell is best known for her work as Dr. Charlotte Cross in Syfy's Haven & her main cast role as Nina Theroux in Syfy's Alphas.
Thank you very much Laura for doing another interview with me.
John: What did you think about getting to play another Vampire & how different is your character from the Vampire Christina that you played on 'Blood Ties' ?
Laura: "I'm always excited to get the chance to play different characters and Rebecca's extremely unique. "
"I haven't played a vampire for a very long time, 'Blood Ties' was in 2007, so I was ecstatic to be cast in Van Helsing!"
"But honestly, Rebecca is quite different from Christina in Blood Ties. Christina's character was very much in the vein of the old school, romanticized vampires."
"Rebecca is much more dark, gritty and really cut throat. She's definitely an edgier villain and makes Christina's vampiric qualities seem like child's play."
" It was quite fun and at times a little weird getting to play with all that darkness. Can't wait to see how it comes together!"
John: What do you think of your co-star Kelly Overton in Van Helsing and working with her?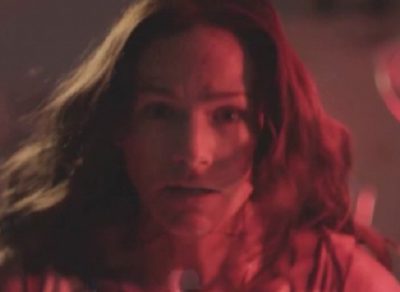 Laura: Kelly's the epitome of the perfect kick-ass heroine.  I was so impressed with her and love to see what she brought to Vanessa."
" When she said she was channeling Sigourney Weaver's Ripley for her inspiration of this role, I thought that was perfect and it certainly shone through."
" It's funny how,  in real life, Kelly has this calm and grounded energy—but then, as Vanessa she's suddenly so fierce and looks as if she can kick anyone's ass. She's fantastic!  Kelly's also a wonderful person and I loved hearing her funny stories about her super cute daughter.
John: What is your favorite thing about filming Van Helsing?
Laura: "That's a pretty difficult question!  It's impossible to say just one thing!  There are a lot of wonderfully talented and genuinely kind folks on this show.  Made coming to work a real pleasure.  Lots of laughs and fun was shared in this first season.  Let's keep our fingers crossed for a second!"
John: Do you have any other upcoming projects that haven't been announced yet ?
Laura: "There's always something around the corner but I don't have anything to share yet. I'm an auditioning fool right now… something has to give eventually. That's the beauty of this job, it tests your patience, but there are always fun little surprises around the corner."
John: Did you enjoy getting to work last year with The 100?s actress Chelsey Reist in Limina & what can you tell us about the characters you & Chelsey play in Limina ?
Laura: "Unfortunately, Chelsey and I never worked together on set, but at the table read and chance meetings around the production office, she was always energized, super sweet and great to be around."
"Without giving away any spoilers, our characters are in very different places in their lives. Chelsey's Maria is on a very emotional journey, and I look forward to seeing her interpretation as she had a lovely presence at the read through."
"My character, Lois, is very much about love, guidance and acceptance. The film celebrates diversity and centres around a spirited gender-fluid child and their unique way of connecting with their community. I love how it celebrates not only the LGBT community but highlights diversification within many characters in this film. These differences are what makes life exciting—we can't keep seeing the same cookie cutter characters in films and television."
Van Helsing will premiere September 23rd 10pm on SyFy.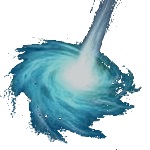 Please feel free to share this article with your friends, co-workers and or family by clicking one of the icons below. We thank you for visiting and express our sincere gratitude for doing so.

Feel free to visit TeamWHR on Twitter, WormholeRiders News Agency on Facebook or visit me on Twitter by clicking the text links or images avatars in this news story. I and Team WHR look forward to Seeing You on The Other Side!

Thank you.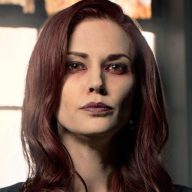 Regards,