Venice, a new Web series taking the Internet by storm features several complex characters.

But one character that immediately stood out to me would have to be the character of Ani Martin. Ani is played by Jessica Leccia, who portrays a caring, commitment driven, fashion photographer. Ani returns from New York City and crosses paths with her ex-girlfriend Gina Brogno, the morning after is where the season begins.
Immediately the audience sees in the opening scene of the series that Ani, and Gina (played by Crystal Chappell) have an on again, off again type of relationship. After their physical encounter straight off the bat in Season one, episode one Ani gets ahead of herself by trying to define what had just happened, along with their relationship status. Due to Ani's somewhat clingy nature, the audience witnesses Gina pull away from her ex-lover.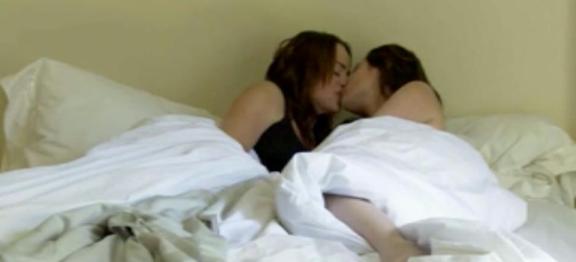 I got the vibe that Ani and Gina's relationship didn't end very well, but I think that conclusion is only from Ani's point of view. It is clear that Gina thinks things ended just fine and their encounter is simply something 'fun' to revisit after being separated for so long.
Ani clearly holds this relationship at a higher level then Gina ever did, and I think that's one of her downfalls. I honestly think that Gina wants to be able to give herself to Ani on that level, but something's blocking her to allowing herself to truly be with her. But Gina's character is a whole different ball game.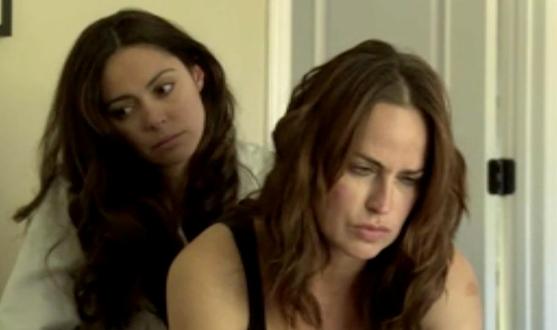 Ani's relationship with Lara Miller (played by Nadia Bjorlin) is somewhat refreshing to me, as I'm sure it is for Ani as well. You see the instant connection between the two women and the potential there is for a healthy relationship. We don't know all that much about Lara… so that could bring up problems in future seasons but for now I think this relationship could be great.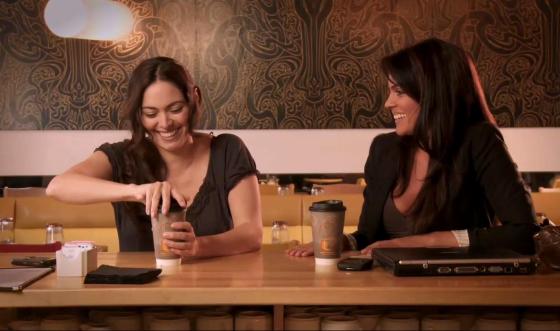 After seeing her being used like a doormat this entire season, in regards to her and Gina's undefined relationship it's good to see Ani attempting to move on with her life. It's kind of like that saying, "If you keep telling yourself something, you'll eventually believe it." Ani wants to move on and in order to do that she needs to keep telling herself that Gina isn't good for her, and Lara has potential. These two together seem to mesh well, along with less work and pressure on Ani's part.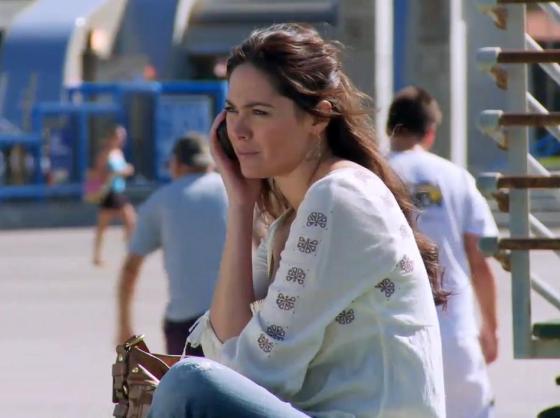 Ani's overall character mind boggles me. She has so many strengths yet they are matched by unbearable weaknesses. Let's begin with her strengths.
Without a doubt this woman is dedicated, affectionate, committed and successful in her career. Despite Gina's lack of commitment Ani continues to be at her beck and call. I had a love/hate feeling towards Ani coming to the rescue after the Colonel (Gina's father played by Jordan Clarke) mistreated Gina.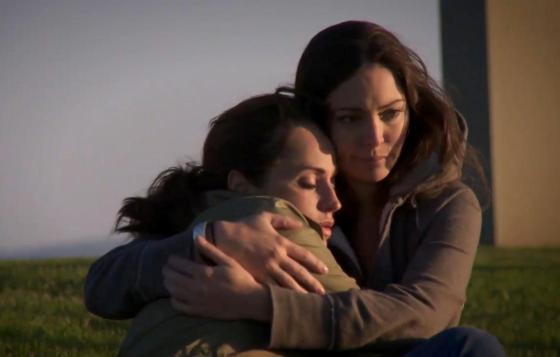 In a heartbeat I would run to my friends side to console them after they've been wronged, but considering the past of these two I would be extremely hesitant on Ani's part to rush to the aid of her ex-lover who seems to be unconsciously playing with her emotions. But the fact that she puts her feelings aside to help someone she cares about makes her character so darn likeable.
Ani's successful career intrigues me because she is a stable photographer who has traveled the world making a name for herself. I don't see why she can't transfer that energy to her relationships. Clearly successful career Ani is something completely different from unstable when it comes to Gina, Ani.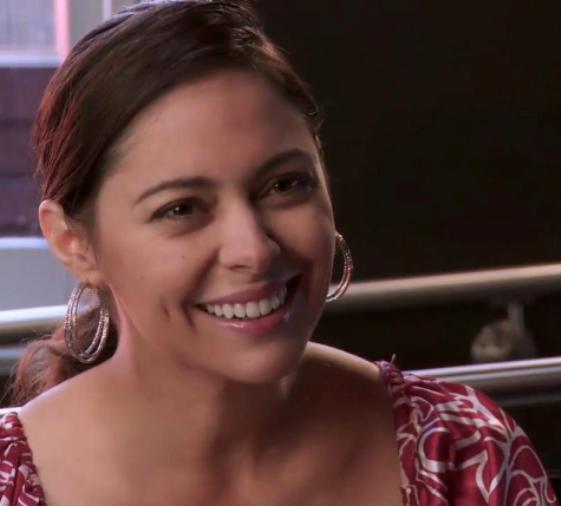 Now onto the weaknesses.
It's no surprise that Ani instantly latched onto Gina after their encounter in the first episode. This shows her dependence and resurfacing feelings. For example: after Gina clearly stated that their sexual encounter was just 'fun,' Ani should have been out of the door seeing as we all know she is definitely looking for more than just 'fun.' Instead moments later after Gina shatters her ex's hopes of getting back together Gina asks Ani to join her in the shower; Ani powerlessly goes!
Really!? If I was Ani and someone just told me that they didn't want to be with me, then proceeded to ask me to join them in the shower… I would have been crushed and would have hightailed it out of there and found someone willing to be what I need them to be. Strike one Ani, strike one.
Another award winning example would have to be when Gina hadn't spoken to Ani for days yet when something got hard, such as Gina's father mistreating her Gina calls Ani, and Ani comes to the rescue… Strike two!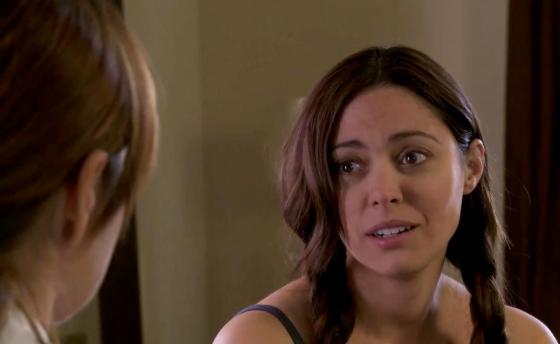 Fortunately Ani didn't completely strike out this season, as she wised up and proved on two occasions that she wanted to move on with her life. Including during the last episode of the season when Gina and Ani had a talk after seeing each other with other women. Gina wanted to be Ani's friend, and Ani declined. Good girl Ani! You need time to figure things out, without being in Gina's back pocket 24-7. Cozy up to Lara, could be fun times!
Overall, Ani's constant need to be in contact with Gina no matter how minimal the interaction was overpowered her kind hearted nature and successful career endeavors. Which is a shame because I really love Ani's character! And I want to see her flourish not only with her career, but her relationships!
I was very impressed when Ani told Gina she needed to get her own life and that her life could no longer revolve around what Gina wanted. My criticism of this was that she told Gina not to call her yet the next episode we see Gina calling Ani and Ani picking up. She shouldn't have answered that call… maybe Gina would have gotten the hint and left her alone so she could finally move on with her life.
It's really hard writing this critique because I thoroughly enjoy Ani and Gina's chemistry, and I feel like I'm attacking that relationship. But Gina is a huge part of Ani and it would be unfair for me to say that Gina had no influence on Ani's actions. I feel confident simply stating the facts that at this point in time that relationship isn't going anywhere Ani wants it to… so it needs to be dismembered and revisited perhaps next season?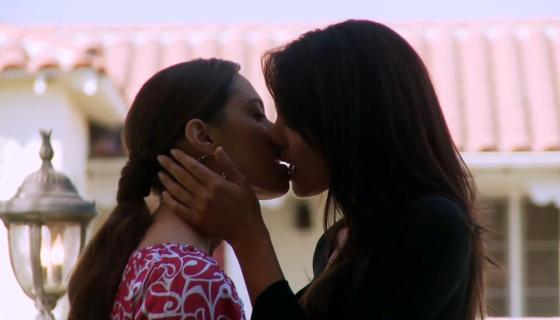 Anywho, I'm glad Ani is working on things with Lara and look forward to that relationship developing in the coming season/seasons.
Onto my predictions for Ani's character.
I'm hoping we get a little more background on Ani and Gina's relationship as well as how things really ended between the two. This could give us a better understanding of why each character acts the way they do and if what they had can be mended. It might be a lost cause if the damage is too great, perhaps not! I remember Ani saying in episode one that she'll never give up on Gina… but I think that Ani needs to give up on her ex in order for Gina to see the error of her ways. That's so cliché, but it's true. You never know what you have until you lose it.
I think that Ani has taken the first step to giving up on Gina by telling her she can't be friends right now. Also by exploring things with Lara, which brings me to my next prediction.
Ani will take things further with Lara. In order to give up on her past love she needs to put everything into her new one. I definitely think we'll see baby steps to that task… as well as Ani and Gina as two separate people who now have two separate lives and relationships. The writer and production team of Venice made it pretty clear that the audience will learn some not so appealing things about Lara. But I think that Ani might just stick around because of her kind-hearted nature. Or she could do the complete opposite and be pushed into the arms of her former lover. I'm convinced anything can happen.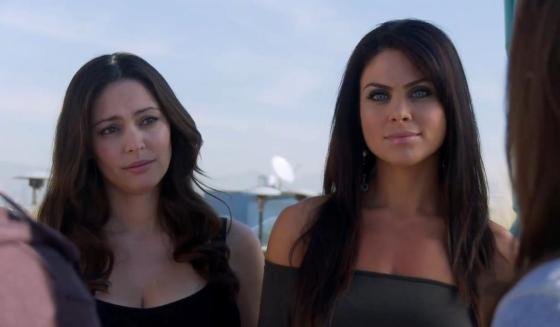 Lastly, I'm sure Ani will have to face the person she's been hung up on for so long. They may have another encounter, which could turn out good, bad or neutral. This encounter could make or break Ani and Lara's future, as well as Ani and Gina's.
My overall analysis of Ani may have come off as nitpicking or negative, but I call it like I see it. She's got baggage, who doesn't? And I truly do love this character and think Kim Turrisi has done a great job portraying Ani's complexity. It's very hard to introduce and execute a storyline in such a short time but I feel like the writer and production team did exceptional with allowing the audience to get to know Ani as a person.
Ani definitely has a lot to work on in terms of being less available to Gina, more available to Lara and to finally claim her autonomy. This looks like it's going to be a long journey for Ani, but it seems like it's a journey she needs to take right now.
I'm not really sure who I want to see Ani with, as I love both Gina and Lara's characters. But I do look forward to watching Ani grow and hopefully get her happy ending, or at least some closure.
I think this character is my favorite because she is so relatable. Who hasn't been in a situation like this, where you expect more from your lover than they can give? Or the resurfacing feelings stage where you finally reali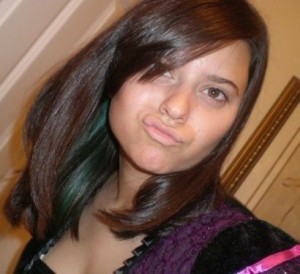 ze the importance of moving on? I've definitely been in Ani's position; you know that "needy, do whatever you say, I just want to be with you even if you can't be what I need you to be" situation. It happens, and it's good to see how to deal with a situation like that, dysfunction and all.
McKenzieLyn