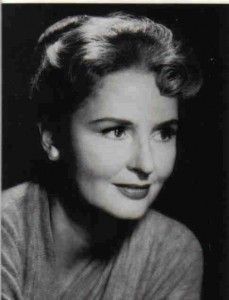 On February 3, 2010, we lost a daytime television legend, Frances Reid, who played the beloved Alice Horton on Days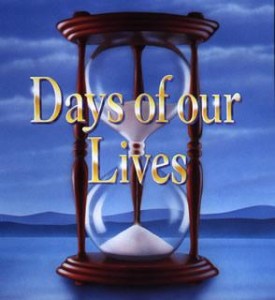 of Our Lives.
This week saw the funeral of the character, which brought tears to the eyes of audience members everywhere, as they remembered the amazing legacy of both the character and the actress who played her.
What Days fan would not want Alice as their grandmother? For many audience members, Alice Horton was more than just a character. She became like a surrogate grandma for longtime viewers. I think when Jennifer and Hope were looking at the 'Best Grandma Ever' mug, it was something we could all relate to. We could feel their pain because we've watched her and loved her for so long and has become a member ofour own families.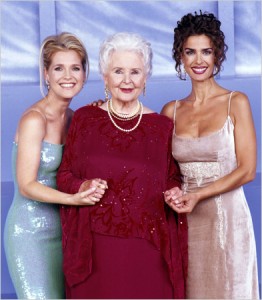 Alice was always there to give advice and unconditional love, and it seemed as though she always had the answer. She gave support, but had no problem calling anyone out when they made a mistake or were not living up to their responsibilities.
She was always there for people, but never let her kind nature keep her from sticking up for her family and friends. Even being arrested, she showed class and strength that most could only aspire to. Alice was the woman we all wanted as our grandmother and the woman that audience members like myself only hope to someday be.
In my opinion, the funeral for Alice was beautifully done. I was glad that so many past and present Days actors returned for her funeral – including some who had less than amicable departures from the show, which I think speaks to the impact she had, not just on the show, but on the actors, as well. I was kind of sad we didn't get to see the service itself, but I think it was made up for by the scenes at the graveyard. There were a ton of flashbacks of Alice's life, and many of her and her late husband, Tom Horton (the show's patriarch), who died in 1994. I thought the montage was beautiful, and when she said, "Until we meet again, Tom," I couldn't even attempt to hold in tears anymore. I suppose now, Alice and Tom have finally met again after almost sixteen years. It was wonderful to see so many scenes from the show's history.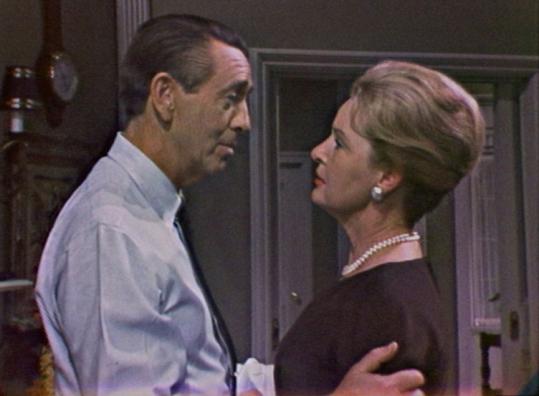 Frances herself was also an amazing woman. She was born in Wichita Falls, Texas, and grew up in Berkeley, California. She had an impressive career in radio, stage and television, as well as on stage. Prior to Days, she starred in the television version of a radio soap called Portia Faces Life, played  Grace Baker in  As the World Turns and later played Rose Pollack in The Edge of Night. She also appeared on Broadway numerous times. In 2004, Frances received a Daytime Emmy Lifetime Achievement Award. She also received five Soap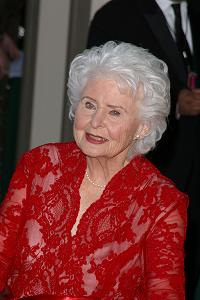 Opera Digest awards. For awhile, Frances served as Vice President of the American Federation of Television and Radio Artists and travelled to countries such as China and Indonesia to give speeches in support of legalized abortion.
Her fellow castmates always gush about her. They clarify that although she was far from her character in real-life, she was still a wonderful woman. She was known for shocking her fellow actors with her raucous swearing. She was outspoken and honest, and had a wonderful sense of humor, as well as sharp and fun. (If you would like to read some of the kind words her co-stars had to say about her, check out this article from Soap Opera Digest.) For her 90th birthday in 2004, her co-stars bought her 90 roses and a Tiffany watch. In the graveyard scenes, you could really tell that the tears of the actors were not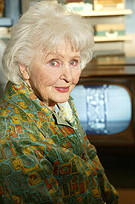 just realistic, but in fact, real. It's clear how much she was loved, not only by the audience, but also by the cast and crew of the show. Although Reid had no children of her own, her legacy will live on with thecastmates and audience whose lives she reached through her wonderful work.
Since 1965, Frances Reid's Alice Horton has been a staple on Days of Our Lives. She has been the matriarch of the Horton family and a beautiful soul inside and out. Frances played her so well and is clearly a beloved woman in her own right, separate from the characters. Both Alice and her portrayer will be sorely missed.
Rest in peace Frances Reid.
December 9, 1914 – February 3, 2010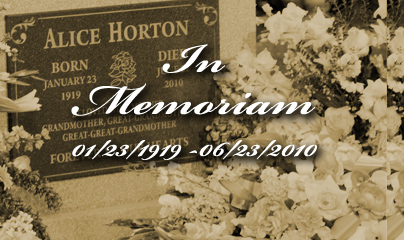 ValaBlack