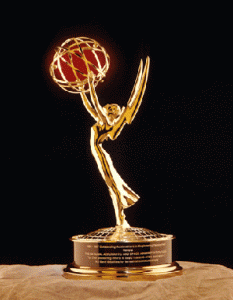 I was excited this year for the Daytime Emmys, which I don't often say. Why? Because of all the nominations that were received by Days of Our Lives. Although I watch them every year, the Daytime Emmys have often left Days out of the running for many awards – especially the major ones. This year, however, saw what is likely a record number of nominations for the show, at least for the last couple of decades (outside of technical awards). Besides awards for such things as make-up, hair styling, camera angles, etc., the show received few to no nominations since 2000. In fact, I've actually done some research into this and came up with some interesting stats.
In the last three years, Days has been receiving more nominations than it had previously. In 2008, four stars of the show were nominated for awards, including one for lead actor, Thaao Penghlis (Tony DiMera). The other nominees were Judi Evans, Rachel Melvin and Darin Brooks. Sadly, none of them won that year. Last year, Days pretty much cleaned up, in terms of how many awards were collected. That's pretty much complete sarcasm, by the way. Five actors were nominated, and two won the awards, Tamara Braun (Ava Vitali) and Darin Brooks (Max Brady). Peter Reckell, Blake Berris (Nick Fallon) and Rachel Melvin (Chelsea Brady) were also nominated.
Two wins in one year for actors/actresses on the show is the best result since 1975, when Macdonald Carey and Susan Flannery won Outstanding Actor and Outstanding Actress, respectively. This year, Days again received five nominations, including one for Outstanding Lead Actor for James Scott (EJ DiMera). Nominated were Molly Burnett (Melanie Layton), Shelley Hennig (Stephanie Johnson), Dylan Patton (Will Horton), and Arianne Zucker (Nicole Walker). Sadly, no awards were given to the wonderful actors or actresses nominated.
I did a little research into the history of Days of Our Lives and the Daytime Emmys and found that this is not at all shocking, when the pattern is considered. Between 2004 and 2008, Days of Our Lives received no nominations outside of technical things. Prior to that, the most nominations ever received by the show was six, in 1979. Eight years brought them zero nominations. When they were nominated, they tended to receive either one nomination or three, leaning slightly toward the former. They received more in the earlier years of the awards.
In terms of actually winning the awards for which they were nominated, these wins were few and far between. In the categories of Outstanding Younger Actor and Actress, wins were achieved in 2009 and 1988, and 2009, respectively. No male on the show has ever received an award for Outstanding Supporting Actor, though there have been nominees. However, two actresses won the Outstanding Supporting Actress award – LeeAnn Hunley in 1986 and Suzanne Rogers in 1979. Outstanding Actress has only been won once by a Days star, in 1975, by Susan Flannery. Outstanding Actor was won twice by Macdonald Carey, but no other actor from the show has ever received this honor. Prior to the creation of the Daytime Emmys, Macdonald Carey was nominated twice for his role at the Primetime Emmy Awards in 1968 and 1973.
For the Outstanding Drama Series award, Days of Our Lives has been nominated ten times in the years that the Emmys have been on. Most of its nominations were in the early 1980's and late 1990's. It has not been nominated in this category 1999. The show did achieve two wins in this category – in 1977 and 1978.
Most of the Emmys that Days of Our Lives receives tend to be for make-up, hair-styling and camera work. They have been recognized several times, though mainly prior to 2000, for writing and directing, as well, however, those also tend to just be nominations, rather than wins.
I think at this time, it would be good to note that there were some 'special fan awards' given out at the Daytime Emmys for a few years. They only received nominations for two years (I'm unsure exactly how many years this went on). In 2002, Peter Reckell and Kristian Alfonso received the award for Favorite Couple and Alison Sweeney won for Favorite Villain. Save for two couples nominated for a fan-voted award in 2005, Days has remained absent from the nominee list since. Watching this year, I noticed that in any category – favorite actress, favorite actor, favorite show, etc. – not once was there an option pertaining to Days of Our Lives, which I think is unfair. If the fans are going to be asked what their favorite daytime drama is, should they not be allowed to pick the one which is truly their favorite?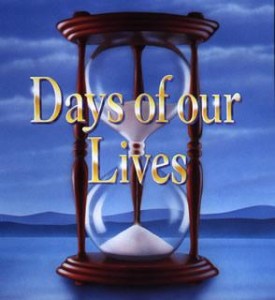 This is important to note because the lack of awards for the show at the Emmys means little in terms of what the fans desire. Days has always done extraordinarily when it comes to receiving awards which are voted on by fans. They received countless Soap Opera Digest Awards and were nominated in many categories as well. The show also won every single People's Choice Award it was nominated for. They have also been quite successful in receiving other honors, such as the TV Guide Awards. Fans clearly think highly of the show, which is why it always seems so shocking to us when our favorite actor or actress – or even the show as a whole – misses out on every single award they were nominated for; if they were nominated at all, that is.
What I've noticed through my many years of watching the Daytime Emmys is that Days of Our Lives is so often overlooked, despite being so beloved by fans. I'm not, by any means, stating that the actors, actresses, and daytime dramas who did win in this and any previous installment of the Daytime Emmy Awards did not deserve their awards. Although I've not seen most of their work, I'm sure they are brilliant on-screen. However, I do find it entirely unfair that every single year, the same shows win, while Days is left unrecognized. I have watched other soaps and am committed to a few others, so I'm not saying this with a complete lack of knowledge. I am not stating that Days of Our Lives is necessarily better than other daytime dramas (although it is and always will be my own personal favorite), but I think it does deserve far more than it is receiving.
The show has immensely talented people working on it, who are at least equally deserving of recognition as actors and actresses from other networks and other daytime dramas. Yet, only seven awards have been doled out to Days of Our Lives cast in 36 years. It has been 35 years since one of them won for lead actors or actresses. It hasn't even been nominated for Outstanding Daytime Drama in over a decade, when its ratings have been steadily increasing and the fandom is just as strong – if not stronger – as it ever was.
I would also like to add that I don't actually believe that Days is the only show which has been left unrecognized like this. However, it's not just that Days isn't winning the awards, it is the very lack of nominations they have received throughout the 36-year run of the Daytime Emmys. The show itself and its actors are not often nominated, and when they are, they almost never win. For a fan-favorite, that seems unfair, do you not agree?
ValaBlack