Welcome Louise Sorel and Days Charity Events Fans!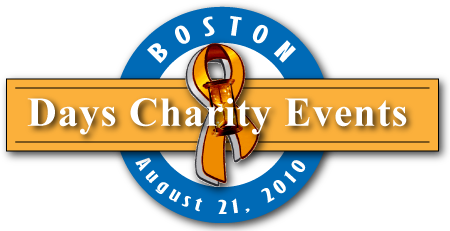 Here at WHR we begin a news analysis series about the stars of daytime drama beginning with one our our favorite series, Days of Our Lives. wherein each star have each have dedicated a portion of their careers to charity!
Over time we will offer perspective and insight into all the series actresses an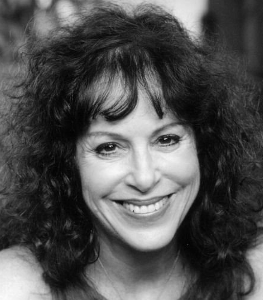 d actors. Because of the huge ensemble cast, and in order to do adequate justice to each talent on the series, we shall reveal our thoughts about the actors and the roles they portray one at a time.

We shall start with one of the television industries longest lived episodic series stars, the very talented actress Louise Sorel. As all readers are aware (or should be) Louise Sorel plays one of the most ultimate bad girls in television history, Vivian Alamain, now known as Vivian Alamain Kiriakis.
Louise Sorel returned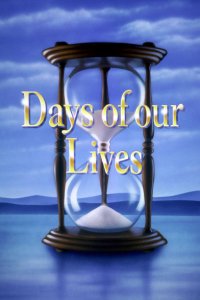 to Days of Our Lives in 2009 after a multi-year hiatus when the role of Vivian was played by another actress after her brief departure from the series in 1993.
Since her return to reprise her role yet again on Days of Our Lives, Louise Sorel, as the evil Vivian Alamain Kiriakis, has invigorated the character with more dastardly schemes and committed more crimes than a dog has fleas!
In the beginning of her run as Vivian, Louise Sorel made virtual daytime drama history in the early days of the character for burying Carly Manning alive! In the epic sequence, after doping Carly with morphine for goodness sakes, Vivian was hopped up on a virulent herbal remedy! Some remedy that turned out to be!

Many were disappointed when Louise was replaced in the series, but virtually everyone rejoiced when Louise Sorel returned not once, but for a total of five times to reveal her wonderful insight to the wickedness that is Vivian!
Well almost everyone rejoiced, except that is the poor citizens of Salem whom Vivian continues to torment exquisitely to this very day!
Of Ms. Sorel's some 106 appearances in Days of Our Lives since her 1992 debut as Vivian, the vast majority (~80) have occurred since her return to the series in late 2009. This fact is much to the delight of the fans and to the horror of the greater population of Salem at large! It goes without saying that Louise Sorel in her portrayal of Vivian, is one of the most gifted method actresses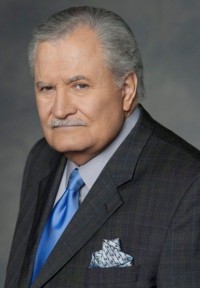 in the history of entertainment. This is evidenced by her skillful performances which are testimony for all  to witness beyond any doubt.

A bit of back story on Vivian the character before we delve into her current single handed crime wave! Originally married to Victor Kiriakis in the 1992 for business reasons, Victor divorces her for Kate Roberts. Vivian of course vows revenge. After a series of attempts to kill both Carly Manning and ruin Kate Roberts Kiriakas marriage to Victor, Vivian is remanded to custody in the Pine Haven Sanitarium for the criminally insane for the live burial sequence mentioned above.
When released Vivian sets out to get even with Carly Manning for the stabbing death of Lawrence Alamain, her nephew. But first lets review another shocking scene while Lawrence is still alive in 1992. After Lawrence has been kidnapped, Vivian blithely enters the scene of the crime at the mansion, shoots the character holding Lawrence hostage, and simply steps over the lifeless body to hug Lawrence as if such shootings are the most natural thing in the world! This classic scene sets the tone for all that is to come over the next 18 episodic years of Vivian in Days of Our Lives!
Conversely Vivian, in order to ultimately gain custody of a child to re-secure her relationship with Victor, succeeds in stealing Kate and Victors fertilized egg in order to carry the child for Kate who can no longer have children. Vivian subsequently gives birth to the child. This child is Phillip Kiriakis whom is then subject of a protracted legal battle for custody which Vivian will certainly never forget. The entire sequence is setting the stage for even more revenge and retribution, at least in the way Vivian understands the terms. And for your own good we hope you have internalized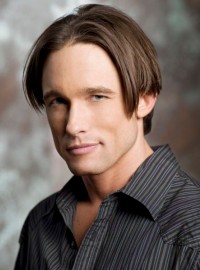 how Vivian thinks about such matters or be prepared to suffer the consequences!

Vivian loses control of Titan Corporation when the ownership is given in a battle to another. Seeking solace, Vivian takes off on a fling with a new lover and confidant, Ivan, a person who has won large sums of monies for a tour around the world. It would seem at this point that Louise Sorel is gone from the series forever, much to the dismay of her devoted fans.
Now before continuing with more recent "Vivian" created criminal capers in Days of Our Lives, fans of Louise Sorel should realize that her acting career spans some 48 years since her debut in 1962 as a young woman. Louise has played both the good and bad girl over and over again so well in action, drama, science fiction and western series for nearly five decades that I will only be able mention a few of her many accomplishments.
Prior to Days of Our Lives, Louise Sorel played Augusta Lockridge Wainwright, in the long lived drama series Santa Barbara (1984 to 1991) in which she was featured in over 170 episodes and returned to the show on three separate occasions during it successful seven year run much like her multiple re-appearances on Days of Our Lives.
Louise acted In her first television hit series "Route 66" in 1963. After her 1962 television debut in the Naked City, Louise followed with Bonanza, The Fugitive (1965), as Rayna in Star Trek The Original Series (1968 aired 1969), Hawaii Five-O (1973), Magnum P.I. (1982), and in Santa Barbara before starring in Days of Our Lives (1992) in a role which echoes to the twenty-first century in our current times! For those interested, study the career of this unique actress and observe for yourselves "Vivian" preparing for her eventual return to Days!
So fear not Louise Sorel fans, Vivian was destined to return to Salem in the fall of 2009! Naturally Vivian will protect Phillip,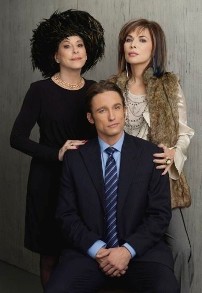 but is seeking revenge and as usual does a brilliant job in her portrayal of an evil scheming woman out for getting even with any and all in her way! Louise Sorel is so wonderfully evil as Vivian, simply think of it as white on rice, the two are inseparable just like as if in real life!
In a near surreal sequence, Vivian schemes of marriage to one of Salem's leading citizens, Victor Kiriakis, and she succeeds as only Vivian could. When we say Victor is a leading citizen, it is true. Victor is actually the head of a criminal syndicate that he leads.  And so we ask, whom could be a more perfect match for Vivian? No one!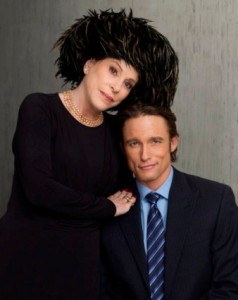 Vivian has committed contemporary crimes that are replete with revenge on Carly Manning's daughter Melanie in attempted murder with a poisoned hair piece during her wedding to Phillip (the son she carried), trapping and then whacking Carly manning with a metal pipe, bribing ever more henchmen, attempting, but failing to smother Melanie Layton (Manning) while she recuperated in Salem hospital, convincing Victor with lord knows what lies to back off, and of course a few casual crimes are required to inflict evermore harm on Salem with focus on one of her most lingering obsessions, and yet never ending target, Carly Manning!
Where and when will the wickedness of Vivian end? WHR suggests that you do not hold your breath or you will undoubtedly turn blue. Vivian Alamain Kiriakis is loose in Salem and for that matter the world! Lord help us all!
Normally I end with best regards, but with one of the worlds most famous female criminals in the mix, I dare not conclude with such a cordial salutation! Lock your homes and pray for your own salvation, Vivian is loose and may very well knock down the very door to your home!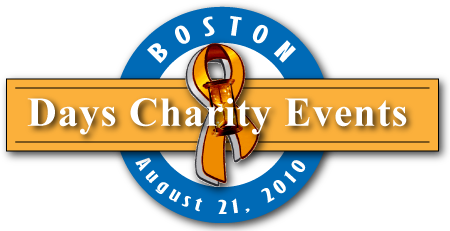 In this regard I am being facetious. Louise will be appearing this weekend in Boston to raise money for Days Charity Events. DCE is an organization devoted to helping the less fortunate in the world. WHR hopes you will click the DCE  banner above and make a donation to this worthwhile effort. Thank you!

As always we appreciate your reading and for your charity to support DCE!

WR_Systems (Kenn)