Every year, NBC hosts the Day of Days at Universal Studios City Walk.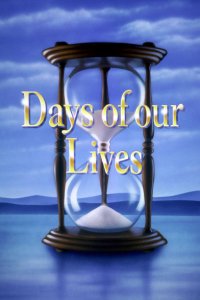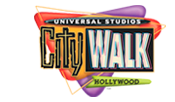 This year, for the first time, I was lucky enough to attend! I titled this post with the word 'delirious' in it because that's how I felt by the end of the day of Days! But I will get to that later…
Day of Days Journal:
My day started off early – and I mean early. I woke up at 4:30 AM (yes, you read that right) because the event was across town from the hotel where I was staying. I had also heard that even though the event didn't start until 10 AM, the crowds would be massive, so I put special effort into getting there early to get in line.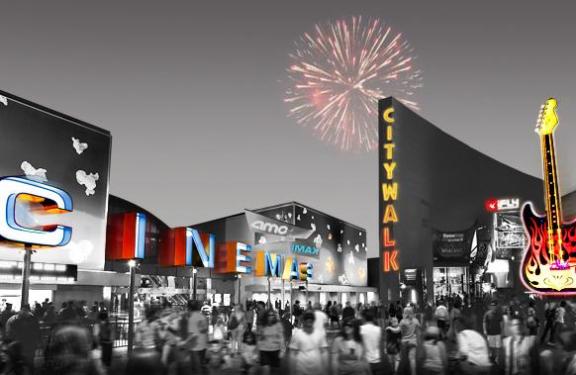 Thankfully, WR_Systems (Kenn) picked me up at the hotel, so I did not have to call a cab at the wretched hour of 6 AM when it was still dark outside.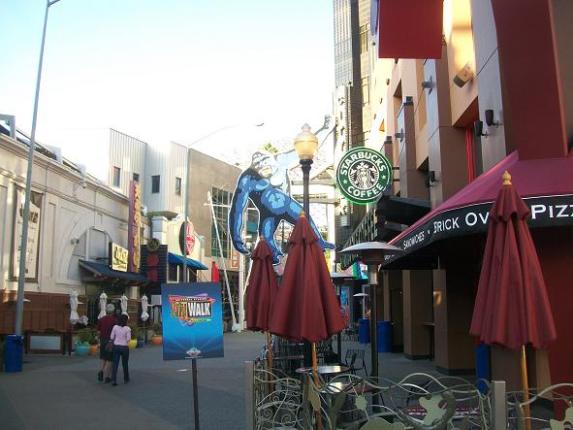 Well, we arrived later than planned because certain people should never be asked to give directions and certain other people should know that. Alright, so it was my fault we got lost. What do you want from me? We were still there more than two hours before anything was supposed to start.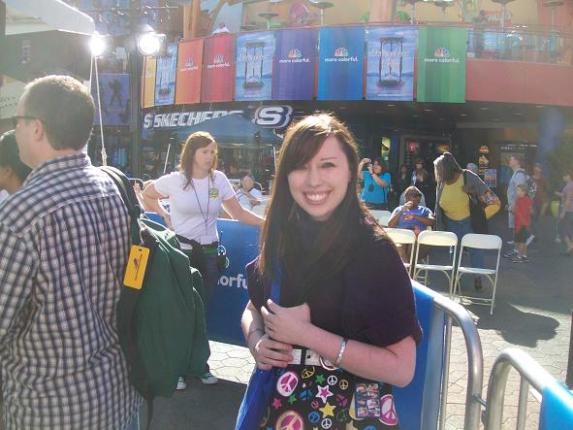 We got all checked in and got our Days of Our Lives bags, and I headed off to stand in line. Of course, I had no idea how the layout worked, so I actually ended up in the wrong line. Too bad I didn't wait a little longer. It was Alison Sweeney's line and I was pretty close to the front. Still, I had already met Ali in June, and I wanted to head off to see Mark Hapka and Melissa Reeves – who, unfortunately for me, were at different tables, and line-ups were going to be long, I was sure of it. Thankfully, thinking ahead, I called up Kenn and he stood in line for Melissa Reeves while I waited for Mark Hapka. I was third in that line, by the way.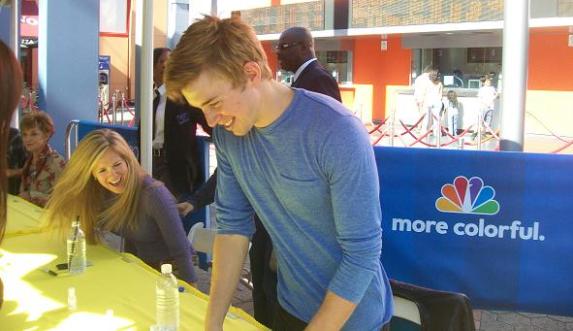 It was a long wait in the line to see Mark, but there were two women in front of me that I had a lot of fun chatting with. One good thing about convention line-ups, you always get to meet new people and there's already an ice-breaker. I found that a long time ago with science fiction events, and the same applies with soaps!
The way Day of Days is set up, you line up for four (sometimes five) actors each time. I was not just in line to see Mark Hapka, but also Nadia Bjorlin, Jay Kenneth Johnson and Ty Treadway. Finally it came time for the actors to come up to their table. We were kind of rushed, so sadly I was unable to get many pictures with or of any of them.
The first star I talked to was Jay. I reminded him that I was the one who fell on him at the Los Angeles Days Charity Event and he remembered. However, he remembered incorrectly and thought he fell on me. I seriously think I prefer that story. Less awkward. Anyway, he was really sweet – all of them are.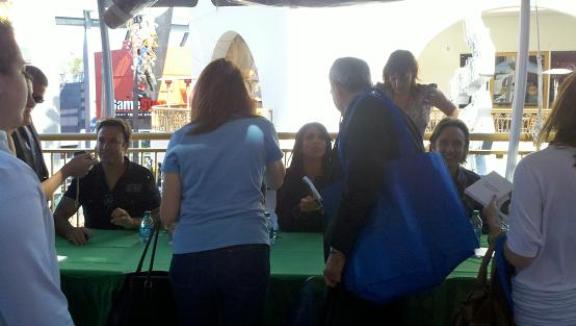 Next up was Nadia. She smiled and asked my name, so I told her and she signed my book. Mark Hapka was funny, because he asked my name before he looked up and I laughed and told him. He looked up and immediately recognized me. He asked how I was doing and I told him I was tired because I had gotten up so early. I asked him how he was doing, as well. He signed my book, as well as a headshot for a certain friend's birthday. We only got to talk for a few moments, because we were so rushed. I also exchanged pleasantries with Ty Treadway – who was really nice, by the way, and, I'll admit, very good looking – and had him sign my book before I headed down to meet Kenn in the next line-up.
I ran down as quickly as possible and hoped that they would let me into the line-up, since Kenn was holding a spot for me. They did, thankfully, and I was actually quite close to what had become the front of the line. Because of the setup, the actors were essentially being baked by the sun, so they had to move the tables down into the shade just before I got to meet them.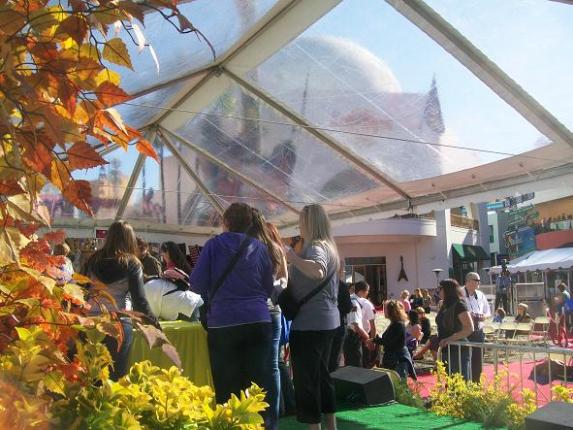 I didn't mind waiting, though, as I assumed I would not have the chance to get in another line, anyway. We had to wait as they moved the actors – since they had been in direct sunlight and were pretty much burning to a crisp.
First up at that table, I got to see Chandler Massey. I'd never met him before, but I sent some things for him to the set a few days before, so I told him to look out for them. He was excited when I told him that I'm Canadian because he loves Canadian things.
Beside him was Melissa Reeves. I've been a fan of Jennifer Horton since I first started watching. In fact, she was the main reason I started watching the show! I thought since I was not allowed to watch the risque parts of the soap, that it would not be so bad if I skipped over those and only watched Jennifer – who is a fairly wholesome character. I actually told her as much, and she thought that was funny. I talked with her for a moment, but was rushed along. Before I left, though, she extended her hand, shook mine and told me to take care.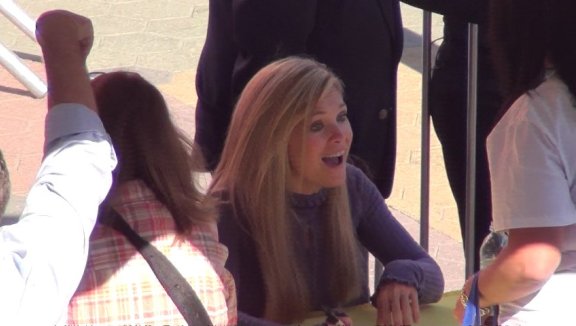 Peggy McKay and Galen Gering were next. I did not really talk much with them, save for pleasantries – and telling Galen that I love him on Venice – but both were very nice. It is at this time I would like to say, wow. These actors always look fantastic when you meet them in person. It's enough to make anybody jealous.
I still had two hours until it was time to line up for the next group of actors, so I walked around a bit. Kenn and I noticed that Vivian's sarcophagus had been brought there, so we took pictures in front of it and I acted (rather over-dramatically) as if I had been buried alive. Some people nearby were getting a good laugh from it.
Shortly after I ran upstairs to line-up early, but discovered we were not technically allowed to get in line quite yet. Instead I stood near where the line would form and chatted with some fellow fans.
Finally, after almost two hours of waiting, we were allowed to get in line to see Molly Burnett, Crystal Chappell, Josh Taylor and James Reynolds. From there, it was another hour of waiting. Still, I was excited because I was first in line again.
At Day of Days, it is not a surprise when the actors walk up. They have to pass at least half the line, and when you are at the front, you hear screaming for awhile before you see them. I saw them approaching and they were all smiling and waving as they passed like John Aniston and Suzanne Rogers.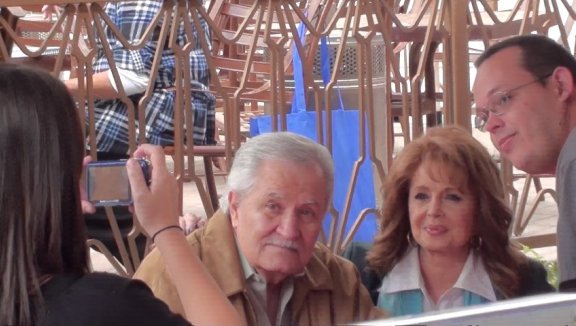 Some official NBC press snapped a few photos before we were allowed to start moving the line, but it was not long before I was up. Josh Taylor was first. We did not talk long, but he commented that I have beautiful eyes, which totally made me blush. As a side note, my mom freaked out a little bit when I told her that I met Josh, because she was a big fan of his back when he played Chris Kositchek. Also fun to meet was was Louis Sorel and Joseph Mascolo.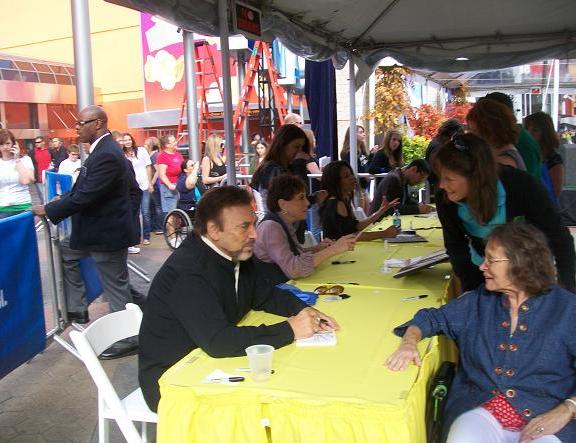 Next up was Molly – who, if you can't guess, was the main reason I was in that line. I know, I'm shocking everyone with the revelation that I am a big Molly Burnett fan.
As soon as I got up, Molly smiled and pointed to her hair, saying, "You still have it!" (referring to my blue streak). I laughed and nodded. I doubt if I will ever get rid of it. We said our how-are-you's and such, then I asked her if she had liked our dance. That morning, Team Molly had sent her a video, which we had done of ourselves dancing to Tik Tok by Ke$ha. She had retweeted it and commented that it made her morning. We were inspired by the dance video she had done with Casey earlier in the year. She said it was awesome and that we all make her laugh. Of course, I told her that all of Team Molly said hi and she said to tell them hi back. We talked a bit more, but of course, the line had to keep moving.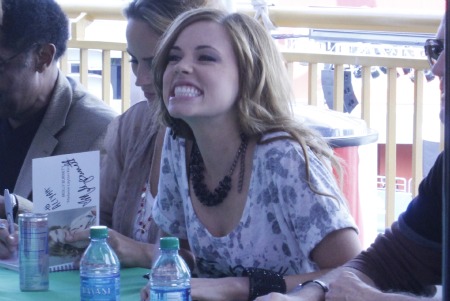 I only got a couple of moments to say hello and such to Crystal Chappell – which made me a bit sad because I do love Carly and CC as well – and to James Reynolds. Still, I had to run to the other line-up, so I suppose I could not have stayed longer anyway.
Since the plan had worked so well in the morning, I had asked Kenn to save me a place in another line-up in the afternoon while I waited to see Molly and Crystal. Once again, as soon as I got there, he was nearly at the front of the line. I jumped over and waited the rest of the way with him.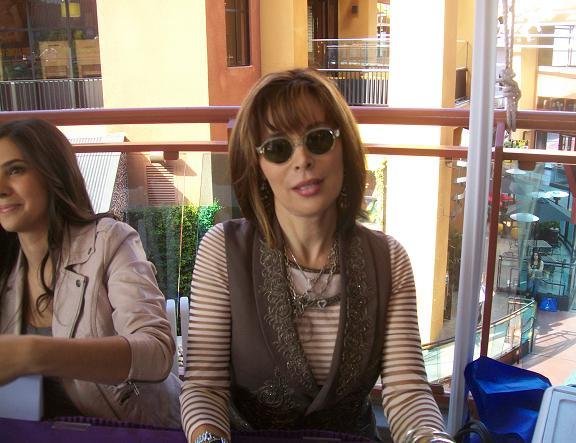 Lauren Koslow was the first actor sitting at the table. The aforementioned blue streak? Yes, I got it because of her. Well, I sort of froze a bit, and probably sounded somewhat like a babbling fool. She was very nice, though. She's definitely the opposite of Kate in that way (not that I had expected differently). After a moment, one of the volunteers there pointed out to Lauren that I have the same blue in my hair. She thought that was cool and asked me if I had it dyed or if it was extensions. I told her I had to get extensions because the stylist refused to dye my hair. She told me she'd had to fight with them to get hers to be dyed, so she understood what I meant. We talked for a few more moments about hair and such before the line moved again. Kenn likes Lauren too and she was nice and took some pictures with him.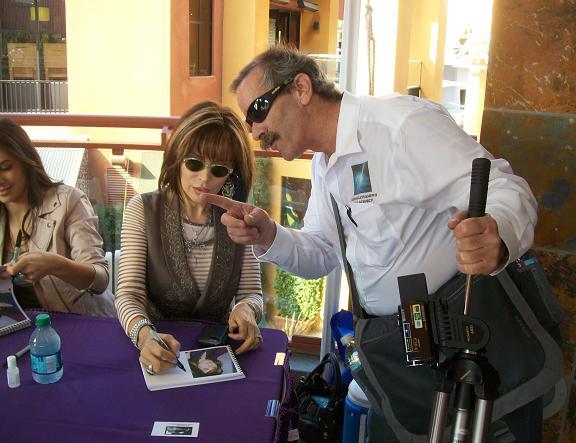 Next, I met Camilla Banus. She had only recently debuted as Gabi, so I did not really know much about her. She was very nice, though and we exchanged pleasantries as she signed my book. She was gorgeous, by the way.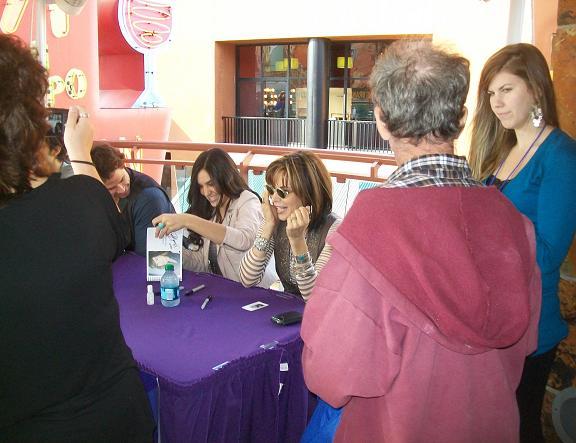 Shawn Christian sat next to her. I have met Shawn before, twice awhile back. He noticed that I was wearing a Save Bo and Carly sticker and asked if I was a big fan of theirs. I said yes, but I mostly love everyone in that section of the storyline – including Daniel and Melanie.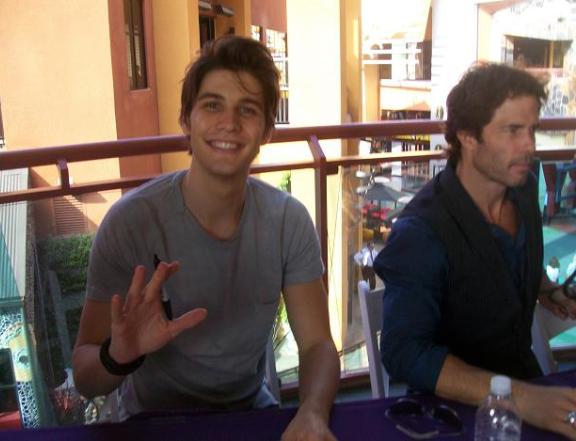 Casey Deidrick sat next to him. Of course, Casey recognized me straight away. He joked that he always wants to call me Vala because of my screen name, even though he was sure that isn't my real name. I told him my real name is Stephanie, but I have so many nicknames that I do not really have a preference as to what I am called. Because of that he signed my book to Vala A.K.A. Stephanie. It was actually kind of funny when I was talking to Casey. We were supposed to leave right when we had our things signed, but he actually just kept talking to me. I totally did not mind at all and I was joking about how far my hotel was from Universal City Walk and such. In case I did not mention before, I am also a big fan of Casey's. He is such a great guy and a talented actor! It's always awesome getting to meet him!
Well after that, I did not really have much else left to do. I ended up heading down to where they were doing trivia until the Q&A. After searching for a solid 10-20 minutes, I found a free chair and had fun chatting with the girls next to me. I listened to the trivia questions and knew almost all of the answers, which I was rather proud of. When a Melanie question was asked, I found myself jumping up to answer. Although initially the announcer went to another audience member, I ended up winning the prize. The question? "Who saved Melanie when she was hanging from a balcony?" Everyone was yelling out Carly, Daniel or Nathan, which kind of made me laugh, since this predated any of those storylines. I was finally chosen and gave my answer of Philip. I won a Days of Our Lives notebook and calculator. I actually ended up using it more than I thought I would.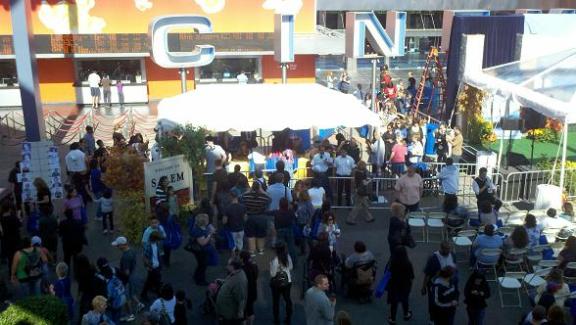 Now, I must be honest. I do not remember a whole lot of what happened at the Q&A. Mostly what I remember was that there were a lot of references to Roman and Kate's relationship from a few years ago – which kind of made me miss them being together. There was also the infamous Peter Reckell/Crystal Chappell kiss. I only wish I had gotten that on camera! I think by the time the initial "Oh my gosh this is really happening!" had worn off, it was too late. CarBo dream, though, let me tell you. All of the Bope fans got angry, though. Oh well, I loved it! I wish I remembered more that I could share, but by the time I got back to the hotel that night, I had already forgotten most of what happened. So much went on that my brain could not quite process all of it!
Once the Q&A was over, they showed the next episode of Days on the big screen. Even if I could not hear it very well over all of the talking and screaming, it was still cool watching it up there!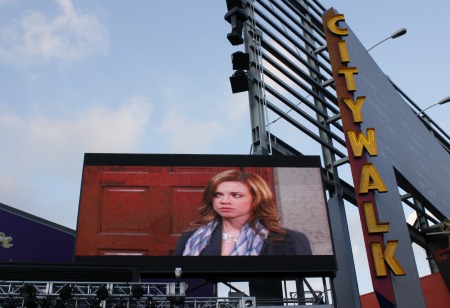 Afterward, I walked out with two of the girls I had met, discussing the event. I caught a cab and went back to the hotel. I cannot lie. I was barely awake after getting up at 4:30 AM for the event and was probably only awake until 10 PM that night (a rarity for a night owl like me)! It was most definitely worth it, though!
Thanks to NBC, the event coordinators and volunteers and all of the actors who showed up!