Hello once again charitable friends of Team WHR,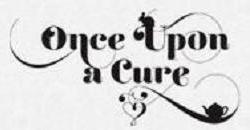 We bring the beloved supporters of the children some special news. In only four weeks from tomorrow, one of the most significant charity events to help children with Hunter Syndrome will occur in Vancouver British Columbia. Often referred to as "Hollywood North", a superb organization has taken shape over the past three years from humble beginnings.
Of whom do we speak? The organization is known as Once Upon A Cure pioneered by Ms. Deb Purcell, a wonderful person who has dedicated a great portion of her life's energy to finding a cure and mitigation for the unfortunate young souls who are suffering from Hunter Syndrome.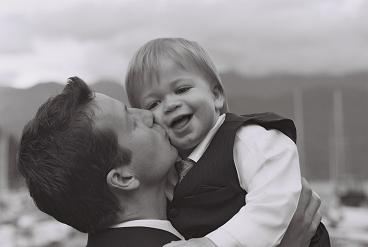 Known or referred to in the vernacular as MPS-II, Hunter Syndrome is a genetically inherited disease with devastating consequence for the afflicted whereby long chains of sugar molecules (mucopolysaccharides) are not broken down correctly by the victims system and build up in the body.
The symptoms of this tragic disease affect its targets in different ways often with life threatening consequences including organ failure.
Although this horrible genetic disorder primarily affects male children, there are female case studies dating back many decades that this malady can also attack opposite sex of our species with terrible results as well. In any circumstance, MPS-II whose formal scientific name is Mucopolysaccharidosis, can make life a living nightmare for the children suffering from the malady.
In 2010 we had the honor to be present at a charity fund raising event called Taco's For Trey covered by a former member of our staff. Throughout the course of the past year we quietly provided support on Twitter to the event sponsor to endeavor to raise more money for the Vancouver based chapter of the MPS-II efforts. This year the expanded event will be conducted at: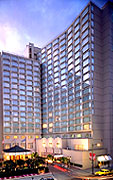 Sutton Place Hotel
845 Burrard Street
Vancouver, British Columbia
1-604-682-5511
All credit for the hard work performed by Ms. Purcell's team and we have followed their progress which began as an idea, progressed via e-mail and conference call, moved to a concept on Powerpoint and has now blossomed into a full fledged web site charity campaign, a social media movement with Twitter account and Facebook page earning the well deserved support and acclaim of many of Vancouver's greatest entertainment talents


The gala event with feature a cocktail hour, dinner, and an evening of superb entertainment including appearances by Allison Mack, Amanda Tapping, Anne Marie DeLuise, Christine Chatelain, Colin Ferguson, Jeffrey Bowyer-Chapman, Jewel Staite, Julia Benson, Lou Diamond Phillips, Paul McGillion, Peter Benson, Peter DeLuise, Peter Kelamis, and Ryan Robbins!


All of these outstanding actors are appearing at the "Once Upon A Cure" gala September 24, 2011 to raise charity funding to aid those afflicted as discussed in the official press release below from Once Upon A Cure!
For those who live or will be will be in Vancouver, please click the banner below to order a ticket for the event. For those more fortunate financially you may even a reserve a table of eight for your entire charity delegation to demonstrate your support for this worthwhile cause.!
Team WHR respectfully request that everyone, whether you can afford to attend, please visit the "Once Upon a Cure" web site and make a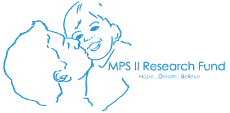 donation. We know that times are tough including for many in the entertainment business in Vancouver, however no child deserves to suffer the horrors of Hunter Syndrome.
Even if you cannot attend yourself, a modest donation can be made by clicking the image to above right to help the children. Thank you.
We include our special music video about "Wishing on a Star" to cure Hunter Syndrome for your pleasure and the official press release for your edification. Enjoy!
FOR IMMEDIATE RELEASE:
HOME INFUSION BREAKTHROUGH FOR RARE DISEASE
For three and half years the Purcell family spent every Monday at BC Children's hospital, where their son Trey received Enzyme Replacement Therapy (ERT) infusions to treat MPS II (Hunter Syndrome), a rare degenerative disorder with which he was diagnosed at age two. No more! After six months of training, mom Deb Purcell is now the first ever parent in Canada qualified to do the infusions and has begun treating her son at home. This means their family has regained that day each week for living.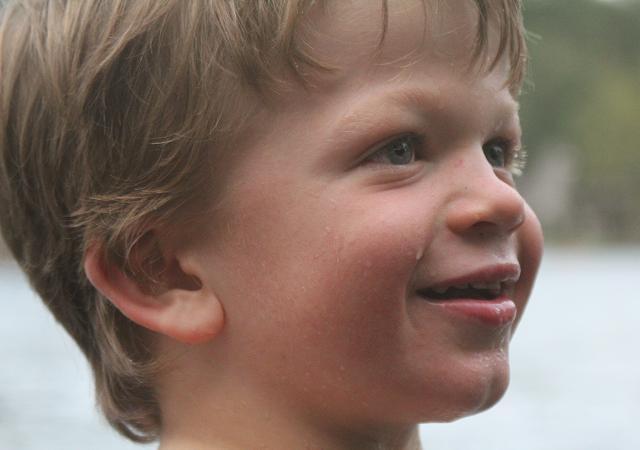 There were a number of hurdles that prevented the practice of home infusions in BC until now – the most challenging being a personnel issue. The BC health care system allows for nurses to make home visits to begin infusions and to de- access, but they aren't able to stay for the duration of a long infusion like Trey's, which lasts 4 hours. With the use of ERT in MPS II treatment, there is always a chance of an adverse reaction, so a physician or experienced health care provider should supervise. With the medication in place, the home supplies provided by the government's "At Home Program" and the family more than willing, the manufacturer of the ERT hired Bayshore Home Health to train and supervise Deb in the complicated procedure, and continue to retain the home nurses as a reference, resource and emergency contact for Deb and family.
"Home infusions have given us our life back. Instead of having to cancel Trey's baseball opening ceremony, a baseball game and a birthday party this past weekend, we were able to reschedule Trey's infusion for a time when nothing was planned. We can now travel for more than 8 days at a time. Given the progressive nature of this disease, these extra moments mean everything to us." – Deb Purcell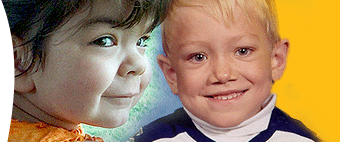 It's fitting that Trey's family is part of this medical advancement in Canada. When Deb learned in 2006 that Trey had a crippling disorder, she successfully lobbied the government & BC Children's Hospital for Trey to be the first child in Canada, who was not participating in the trial, to receive ERT, which was newly approved in the US, but not yet approved by Health Canada. Remarkable results from this treatment have since been observed in Trey – many of his symptoms have been reversed and the progressions of other symptoms have been halted.
Health Canada has now approved the ERT and most provinces have made it available to Hunter patients, but ERT is a treatment – not a cure. So, the Purcell family has created a number of initiatives to raise the funds necessary to continue the research needed towards finding a cure to MPS II. To date these fundraisers have brought in $184,000 with all but 5% (used to cover basic admin. expenses) going directly to research grants applied for by doctors in the field of MPS II Research around the world.
With hopes to increase the yearly number of grants made available, this year's fundraiser, 'Once Upon a Cure, a Gala for Hunter Syndrome Research', will be held at The Sutton Place Hotel, Vancouver, on September 24, 2011. Having ties to the film and television industry, they have attracted the attention of a number of Vancouver actors and VIP's, who will be in attendance to experience the magical Alice in Wonderland themed cocktail reception, plated dinner, live & silent auctions, infamous Chocoholic dessert buffet, live entertainment and local celebrity DJ, to dance the night away. Not only will this event bring in the funding necessary to continue researching a cure, but it's sure to become an annual event people will look forward to marking on their calendar. If you would like further details about this event or MPS II Please visit us at:
If you would like to know more about this topic, or to schedule an interview with the Purcell family, please call Deb Purcell at (604) 980-0930 or email at dpurcell@telus.net.
Contact Info:
Jennifer Lo, Media Director
media@onceuponacure.com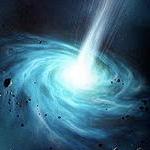 As always we appreciate your visiting our news sites at WormholeRiders News Agency.

Please feel free to leave a comment here or if you prefer, click the social media icons below to share this news article. Or as many of our readers and visitors often do, visit WHR on Twitter, WHR on Facebook or visit me on Twitter by clicking the text links or images avatars in this news story.
I and the Team WHR look forward to will Seeing You on The Other Side"!
Thank you.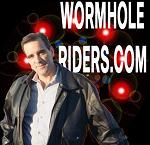 Best Regards,
Kenn