Hey Indie Film Project Fans,
Many have contacted WormholeRiders News Agency about using the Internet to raise money legitimately to fund their favorite film projects. Unfortunately many such efforts fail. Why? Because they are often focused on a single celebrity rather than taking a larger view of what needs to be accomplished from a business perspective to make such laudable film making goals goals become reality.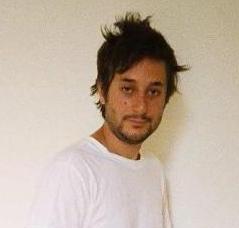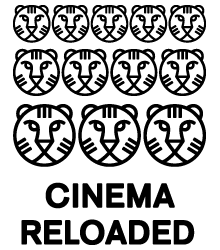 Today, with thanks to Brigade Marketing, we are happy to share that there is a path to succeeding in such efforts and a leader whom has emerged who has set a milestone in this regard by joining forces with "Cinema Releaded".
Of whom do I speak? It is none other than the fine American film maker Harmony Korine who has raised the bar with several successful fund raising efforts! We therefore draw your attention to the Press Release from Brigade Marketing below including several web links for those interested in learning how "to get the job done".
Harmony Korine will be appearing at the International Film Festival Rotterdam in January 2011 to discuss fund raising and his new film "Act Da Fool"! Click his text links and image above right or below to learn more about the fantastic Harmony Korine on IMDB and his upcoming appearance in Rotterdam!
Feel free to leave a comment here or by clicking the text links or the avatars.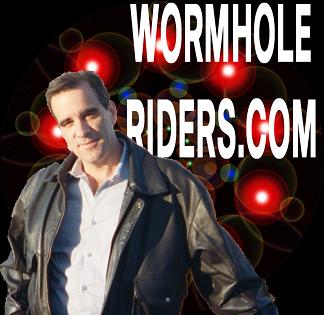 As always thank you for visiting Team WHR.
Best Regards,
Kenn

Press Release:
For Immediate Release

ON THE EVE OF THE TORONTO FILM FESTIVAL, THE INTERNATIONAL FILM FESTIVAL ROTTERDAM (IFFR) ANNOUNCES NEW INITIATIVE WITH ACCLAIMED FILMMAKER HARMONY KORINE FOR ITS PIONEERING "CINEMA RELOADED" FILM PRODUCTION / ONLINE FUND RAISING PLATFORM
The First-Ever Projects Fully Funded By Online Donations And Produced Under The Auspices Of A Film Festival To Premiere At IFFR 2011 Including Films By Harmony Korine, Alexis Dos Santos and Ho Yuhang.
Rotterdam, Netherlands (September 8, 2010) – The International Film Festival Rotterdam (IFFR), one of the leading international film festivals, announced today exciting new projects and partnerships for its pioneering Cinema Reloaded digital film production / online fundraising platform. Launched earlier this year, Cinema Reloaded allows filmmakers to directly connect with film-lovers around the world in order t

o finance and distribute their projects through online crowd funding.
The first trio of films produced under the auspices of Cinema Reloaded will premiere at the IFFR in January 2011. The line-up will include the next project from acclaimed American independent filmmaker Harmony Korine (Gummo, Trash Humpers). Korine, who is introducing the project today with a video message on www.cinemareloaded.com will collect finances for his new film entirely through the "Cinema Reloaded" initiative.
Korine joins previously announced participating "Cinema Reloaded" inaugural filmmakers Ho Yuhang (15Malyasia) and Alexis Dos Santos (Unmade Beds). Dos Santos and Yuhang have received more than 500 co-financiers to date and have already begun production on their films.
Cinema Reloaded is linked to a simple crowd funding system that works on the basis of donations. A 5 euro donation is enough to become a co-financier of one or more of the film projects – from 25 euros, you will also be listed on the credits. The filmmakers have until 31 December 2010 to finance their projects through Cinema Reloaded. Harmony Korine, Ho Yuhang and Alexis Dos Santos will keep their co-producers informed through blogs and video updates.
Harmony Korine entered the film industry in 1995, as the screenwriter of Larry Clark's film Kids. His sizable and varied oeuvre has since confirmed his reputation as one of the most controversial filmmakers in cinema today. Korine made his directorial debut in 1997 with Gummo. His provocative Trash Humpers (2009) screened at festivals in Toronto and Rotterdam.
The world's first online social network for the finance of films by donation set up by a film festival, IFFR's Cinema Reloaded was born of a belief that film festivals, with their pool of enthusiastic audiences and professional contacts, need to explore and support this new way of producing and distributing films. Innovations in the film industry owing to digitalization and new online channels are offering filmmakers, film festivals and their audiences new ways of financing, making, distributing and watching films.
IFFR has been the initiator of similar groundbreaking programs in the past, such as the Hubert Bals Fund, an initiative providing grants to remarkable cinema projects in developing countries, and CineMart, the first platform of its kind to offer filmmakers the opportunity to launch their ideas to the international film industry and to find the right connections to get their projects financed.
IFFR director Rutger Wolfson said , "At a time when the international marketplace for truly independent films is rapidly changing, and many films and filmmakers are having difficulty getting exposure, IFFR has created new and exciting opportunities for a wide range of films to find funding and reach an audience. Our innovative "Cinema Reloaded" program, which we began earlier this year, will help realize films by three fantastic filmmakers, and help build a global online community of passionate film enthusiasts with the opportunity to be involved with film projects from inception through release."

IFFR also announced today an exciting partnership with the American independent film news website indieWIRE.com. indieWIRE will be devoting a permanent place on its homepage to Cinema Reloaded. The site will also co-host blogs by Harmony Korine, Ho and Dos Santos.