Hello Hollywood Memorabilia lovers!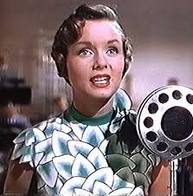 On June 18, 2011 you could own a piece of Hollywood history. This is the day a vast amount of Hollywood memorabilia collected by Debbie Reynolds will be up for auction by Profiles In History at the Paley Center for Media. You may click here to download the catalog and here to register at iCollector to bid.
Continuing tomorrow June 15, through Friday June 17, 2011 at 5 PM Pacific Time, the public can visit the Paley Center which is open for a preview of this fabulous event!


Debbie Reynolds, perhaps best known for her work in "The Unsinkable Molly Brown" and "Singin' in the Rain", started collecting movie memorabilia in 1970 at the Metro-Goldwyn-Mayer auction after Kirk Kerkorian bought MGM.
Since then, this iconic television and film star has amassed an enormous collection of movie props, costumes, and memorabilia. Reynolds had dreamed of building a museum for this amazing collection so that it could be shared with the public.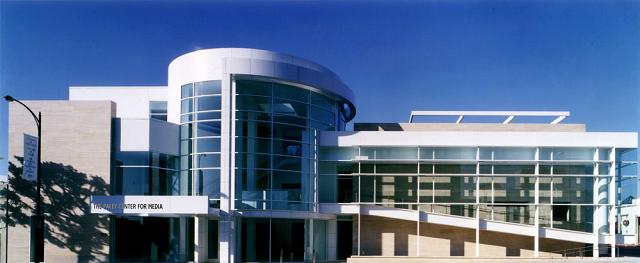 Even though she put in an immense amount of time, effort, and money into this endeavor, her dream of a museum collection never came to fruition. She is now putting her beloved collection up on the auction block June 18, 2011. So if you ever dreamed of owning iconic pieces such as Marilyn Monroe's halter-neck dress from "The Seven Year Itch", Charlie Chaplin's signature bowler hat, or Claudette Colbert's gold long-trained gown from "Cleopatra" here's your chance!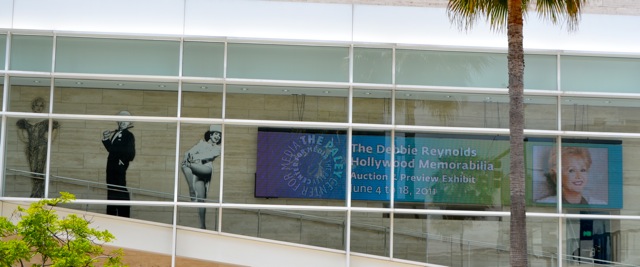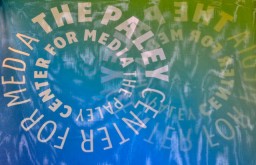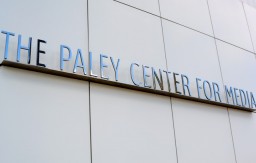 Last Saturday I had the pleasure of attending a preview for the Profiles in History Debbie Reynolds Auction at the Paley Center for Media, in Beverly Hills courtesy of Nancy Seltzer Public Relations and Profiles in History.
The preview set up was really cool. They had video monitors below some pieces showing clips from the films that the costumes were featured in.
I took a lot of pictures so be prepared to drool over some outstandingly awesome Hollywood memorabilia. Since this auction is presented by Profiles in History, be on the lookout for pictures of some of our favorite "Hollywood Treasure" cast members. Included below is recent ABC Los Angeles television coverage as well for your enjoyment!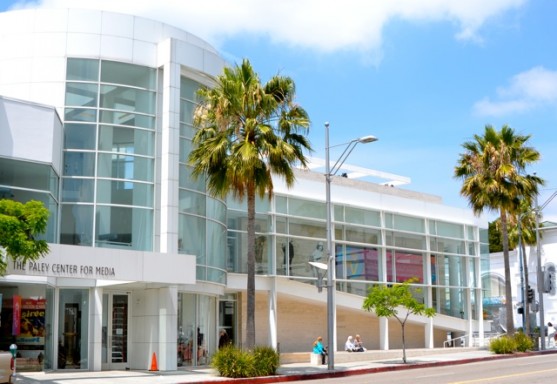 The Paley Center for Media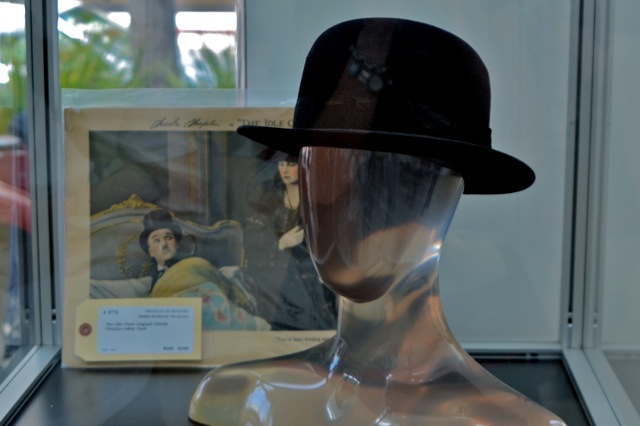 Charlie Chaplin's signature bowler hat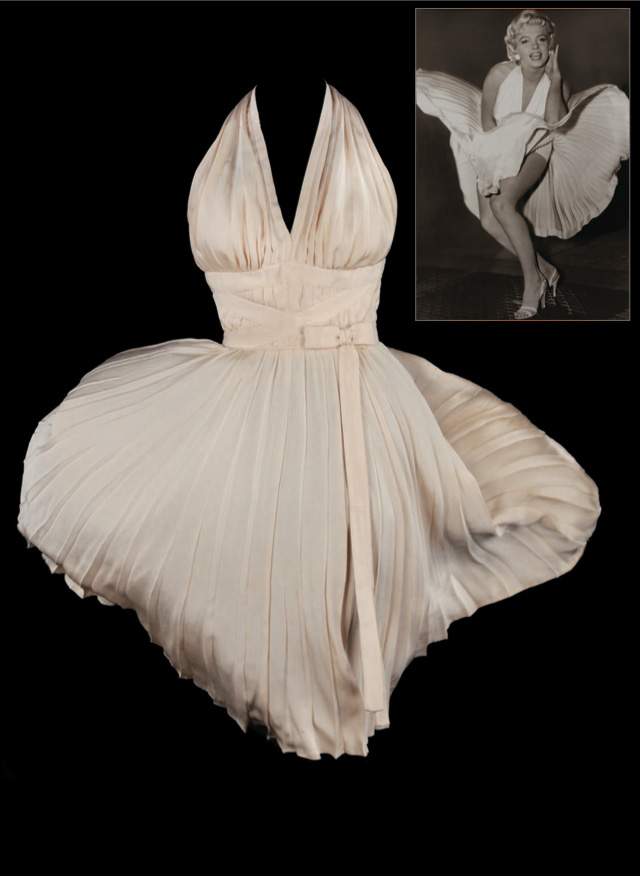 Marilyn's "subway" dress from "The Seven Year Itch"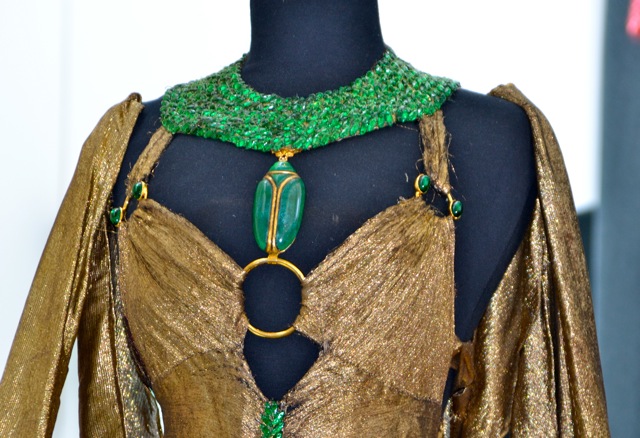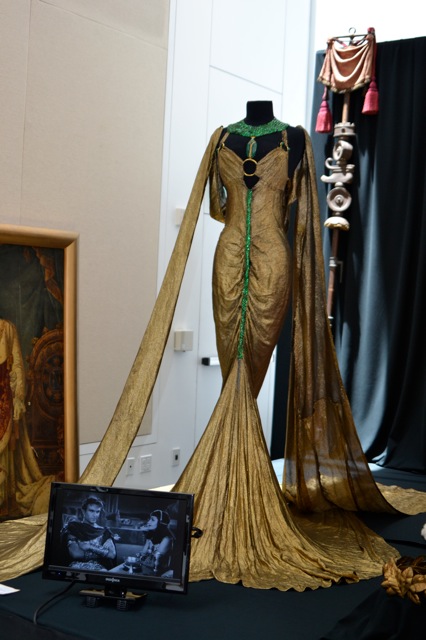 Claudette Colbert signature gold dress from "Cleopatra"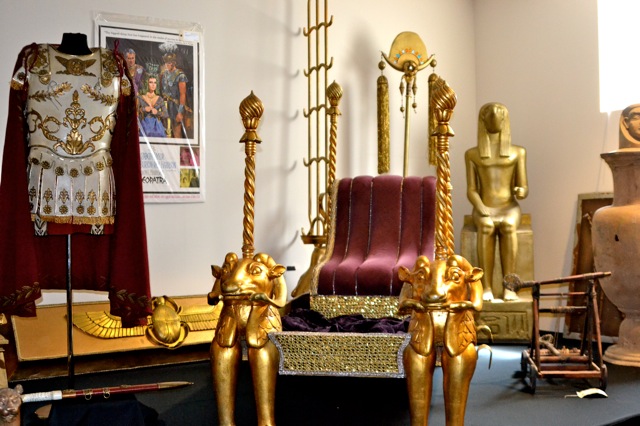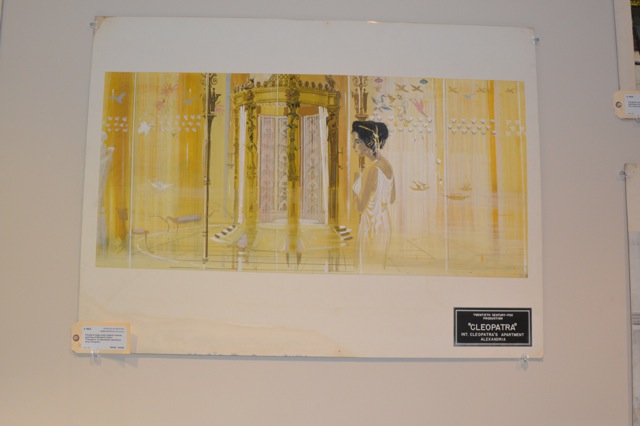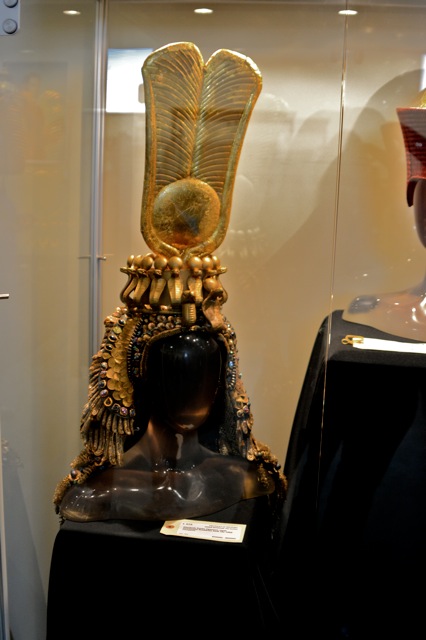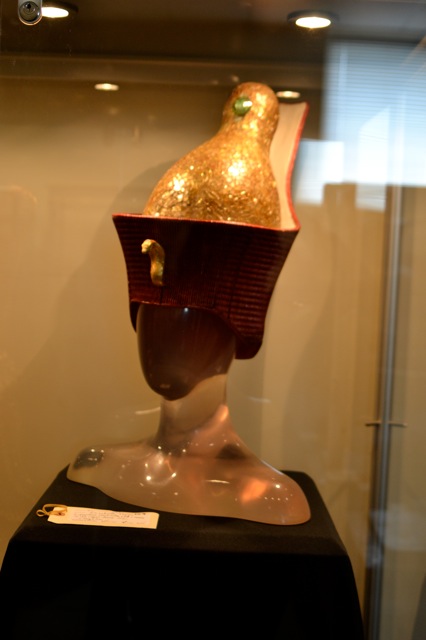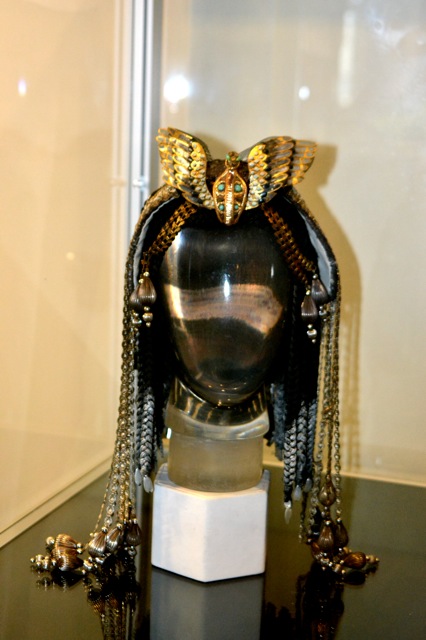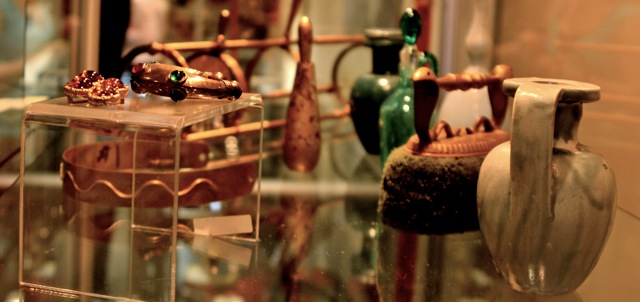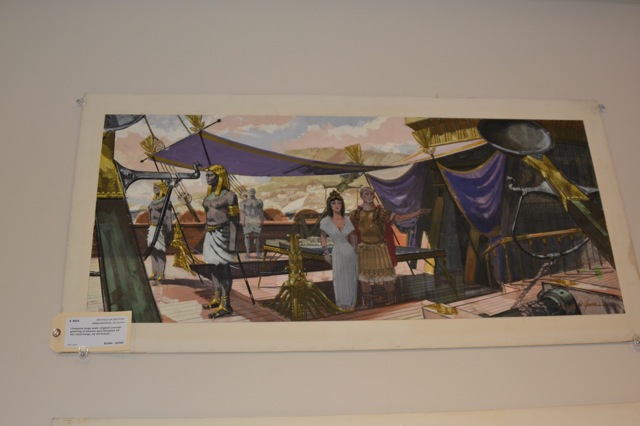 More "Cleopatra" memorabilia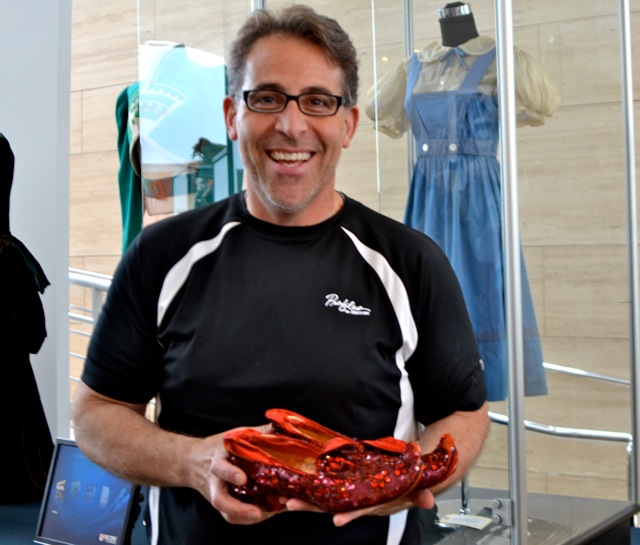 Joe Maddalena with Arabian-pattern test Ruby Slippers from "The Wizard of Oz"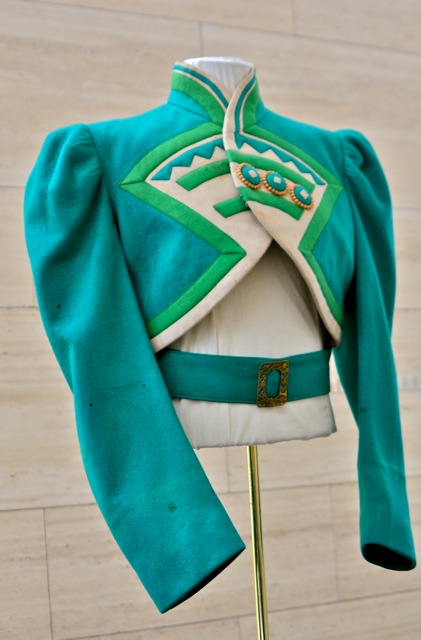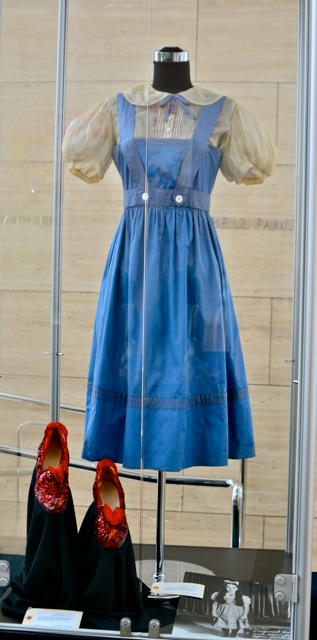 More "Wizard of Oz" memorabilia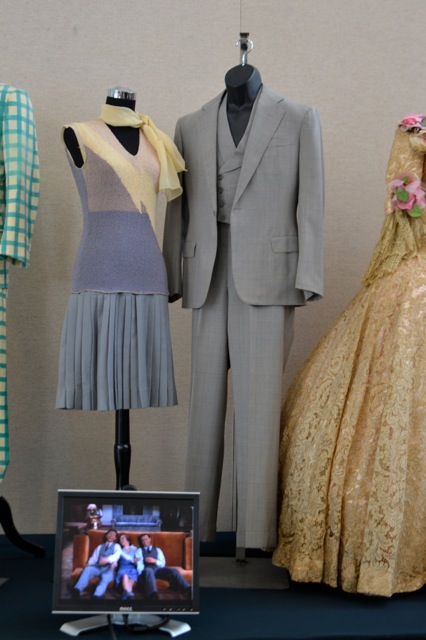 Debbie Reynolds flapper dress from "Singin' in the Rain"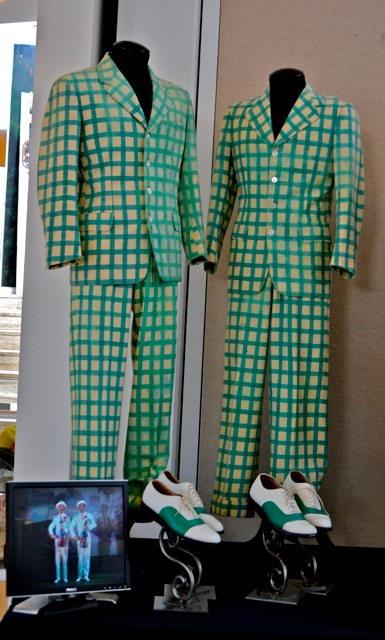 Gene Kelly and Donald O'Connor's suits from "Singin' in the Rain"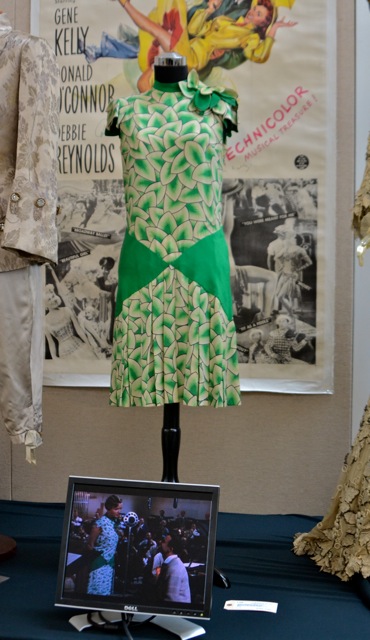 Debbie Reynolds' green dress from "Singin' in the Rain"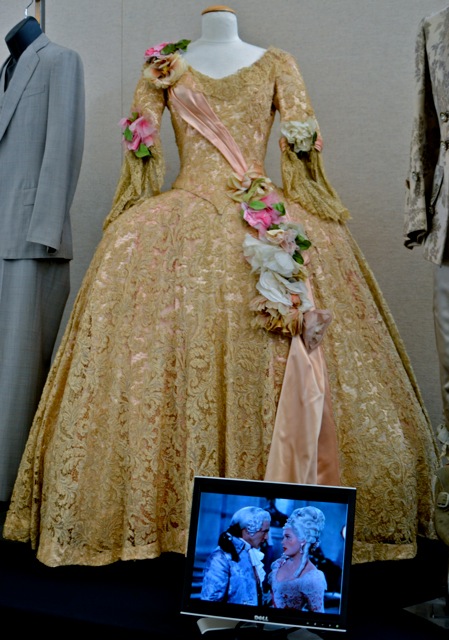 Jean Hagen's gown from "Singin' in the Rain"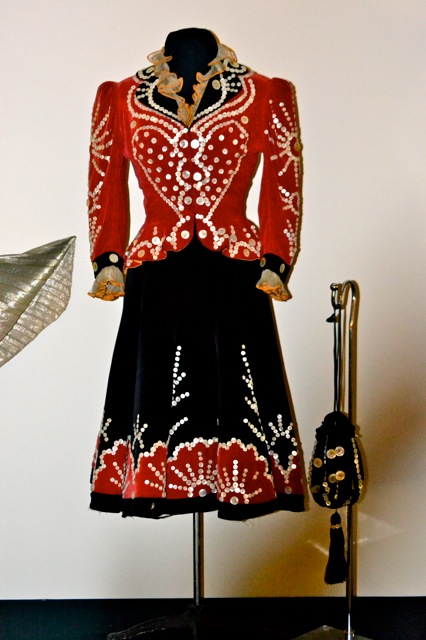 Rita Hayworth's dress from "Cover Girl"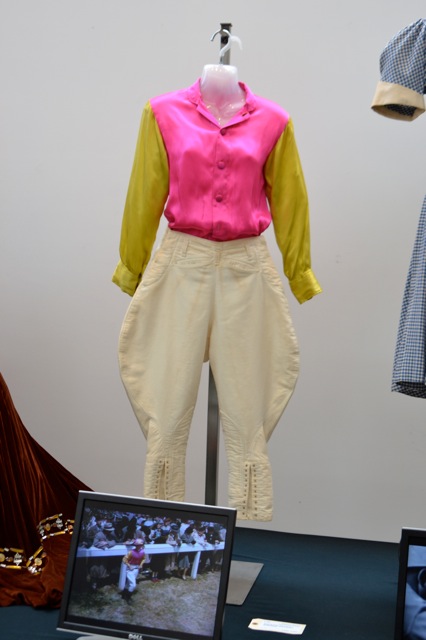 Elizabeth Taylor racing suit from "National Velvet"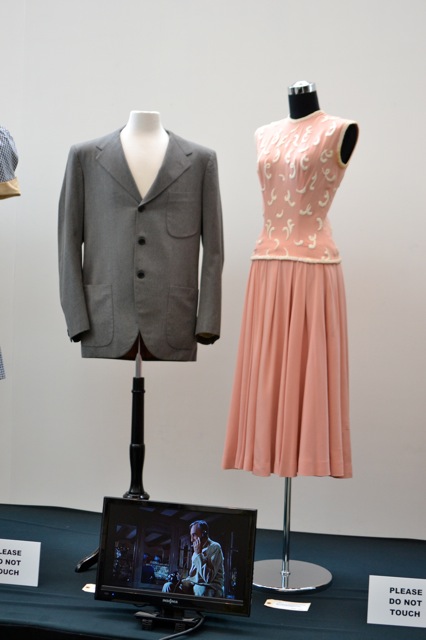 Cary Grant and Grace Kelly's costumes from "To Catch a Thief"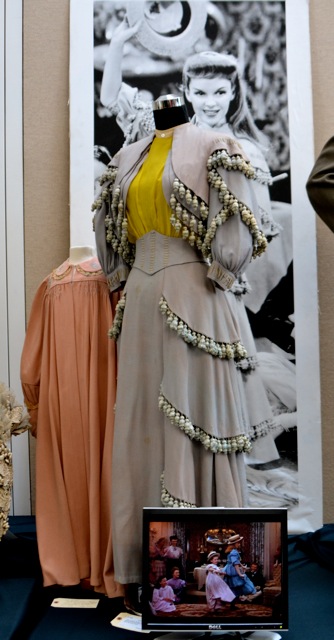 Judy Garland's and Margaret O'Brien's dresses from "Meet Me in St. Louis"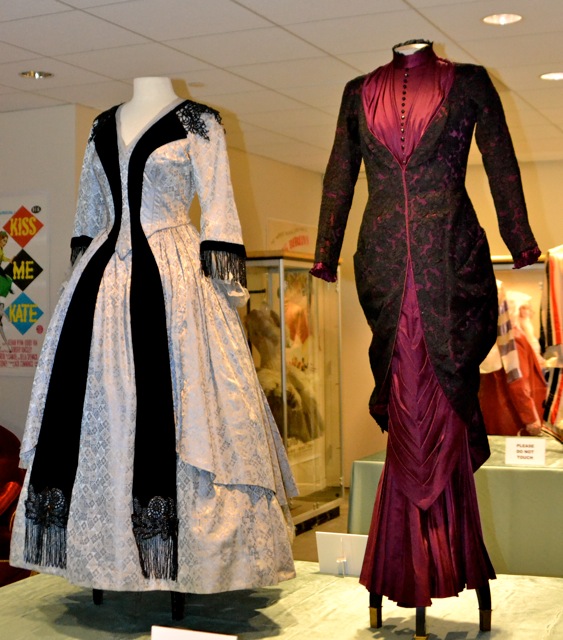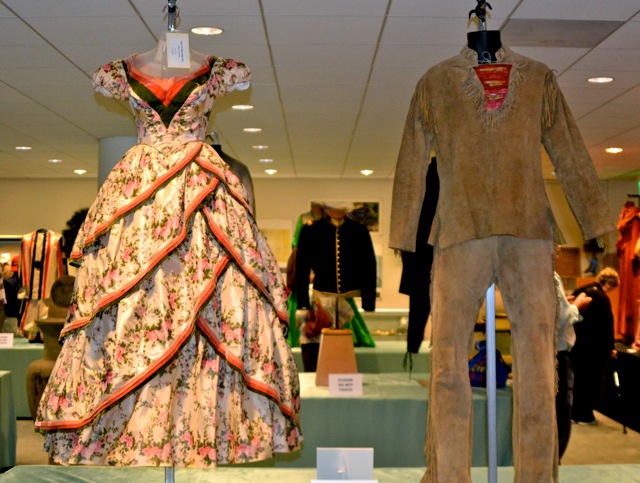 Thelma Ritter's , Debbie Reynolds', and James Stewarts' costumes from "How the West Was Won"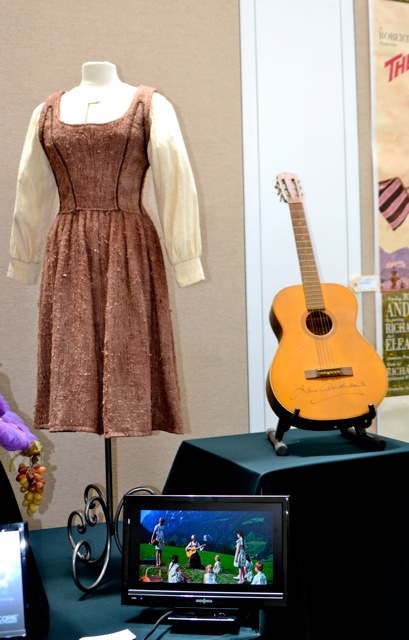 Julie Andrew's jumper and guitar from "The Sound of Music"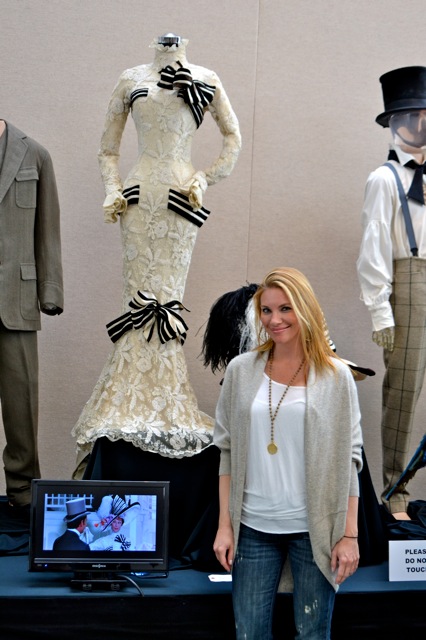 Tracy McCall with Audrey Hepburn's dress from "My Fair Lady"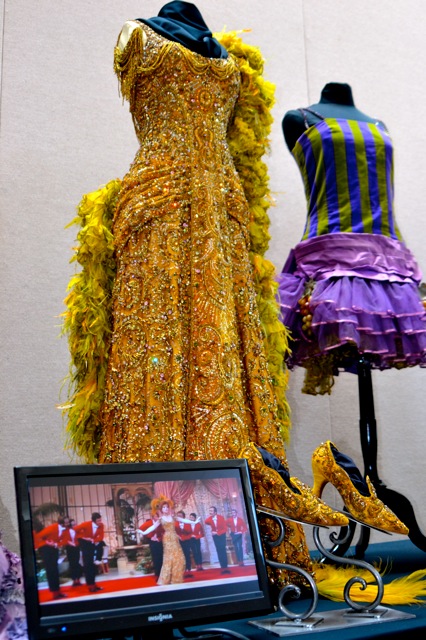 Barbra Streisand's gold dress from "Hello, Dolly!"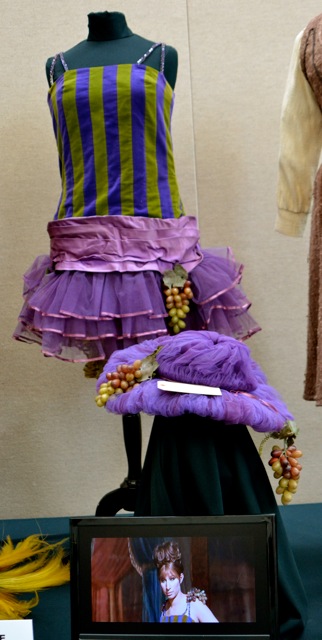 Barbra Streisand's purple dress from "Funny Girl"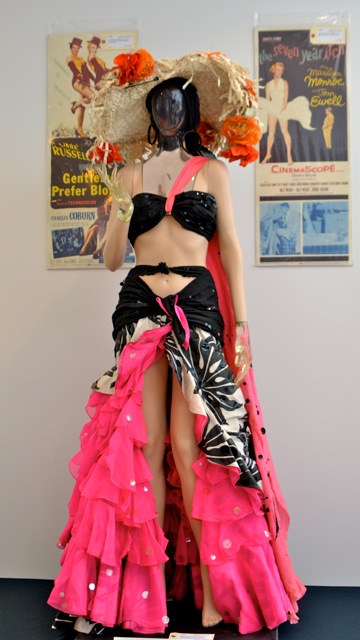 Marilyn Monroe's dress from "Heat Wave"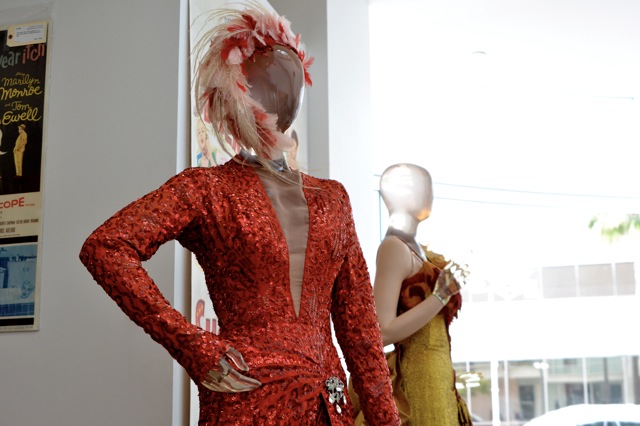 Marilyn Monroe's dress from "Two Little Girls from Little Rock"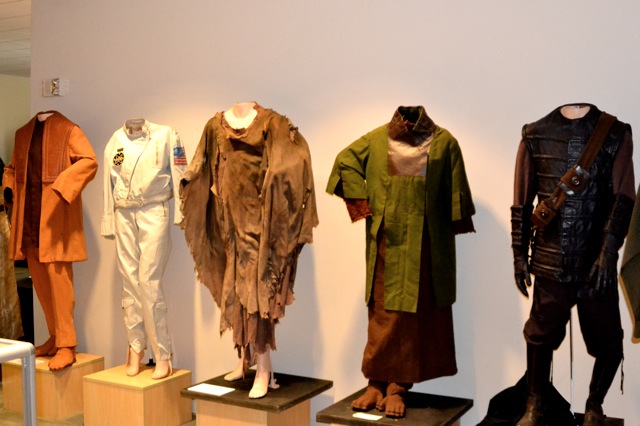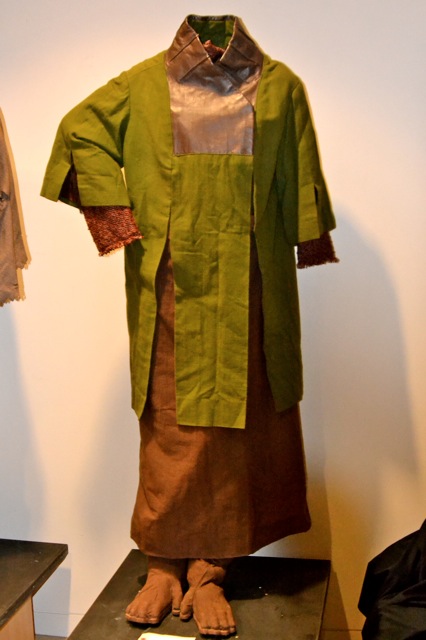 Planet of the Apes (original movie)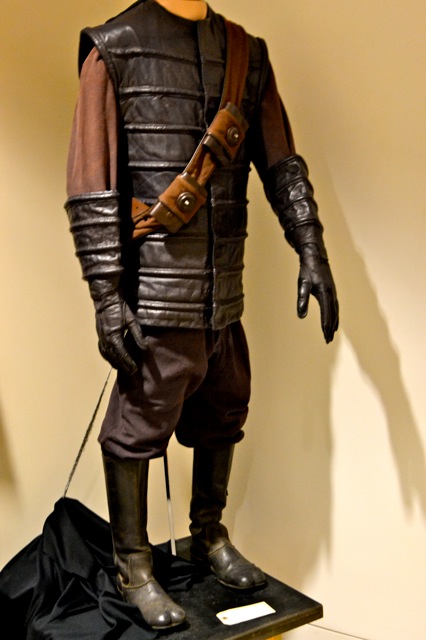 "Planet of the Apes" memorabilia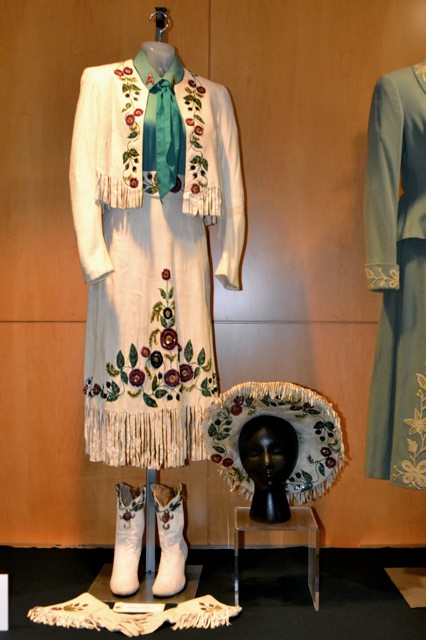 Betty Hutton's "Annie Oakley" costume from "Annie Get Your Gun"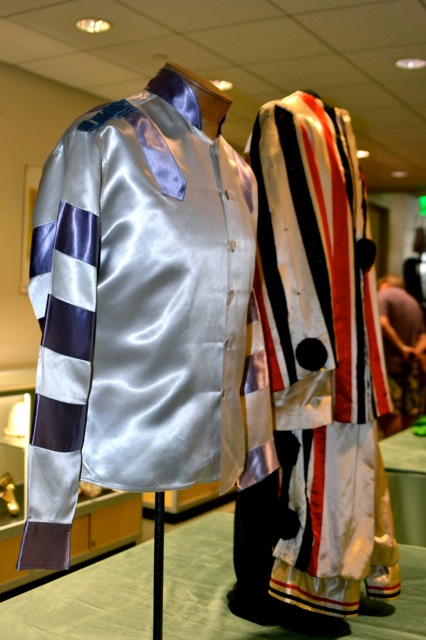 James Cagney's jockey shirt from "Yankee Doodle Dandy"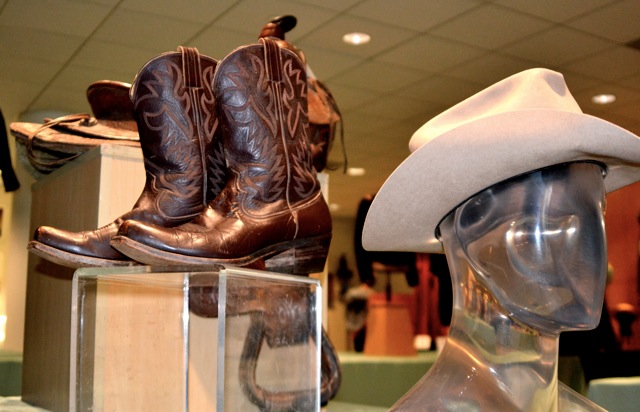 Glenn Ford's personal cowboy boots and hat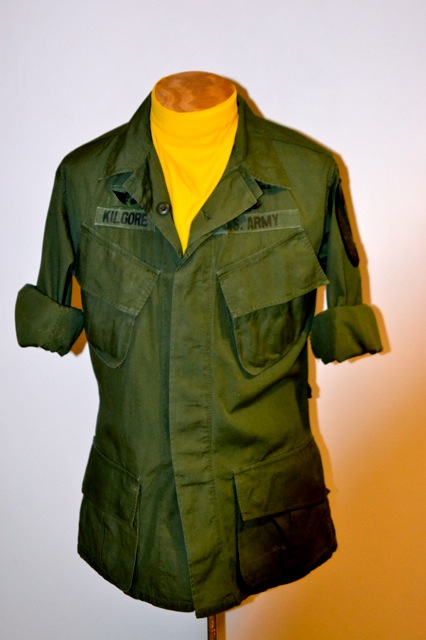 Robert Duvall's combat coat from "Apocalypse Now"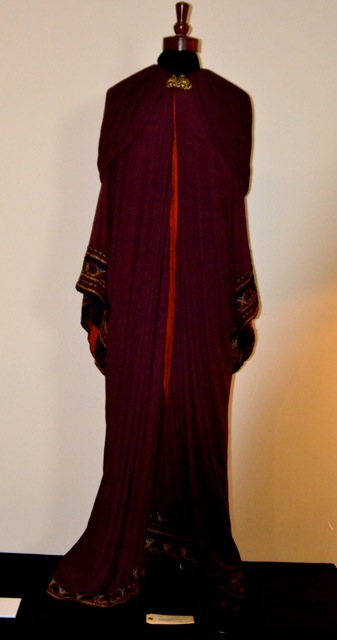 Nina Foch cape from "The Ten Commandments"
What do you think of this outstanding collection? Isn't it amazing? I think these pieces have stood the test of time remarkably well. Which one is your favorite piece? I like the "Planet of the Apes" costumes. I think their little ape shoes are cool.
Also, can you believe how teeny tiny some of the women's waists where? I thought that the gold "Cleopatra" dress was pinned in the back. It's not. Her waist was actually that small. She must have been a size 000. Someone also pointed out to me that a lot of the men's costumes didn't have zippers on the front of their pants. HAHAHA boys!!
It's staggering that amount of memorabilia that Debbie Reynolds has collected. To see it all, download the full catalog here: http://www.profilesinhistory.com/debbie-reynolds-auction/debbie-reynolds-the-auction.
Check out some more of my pictures from the auction preview below.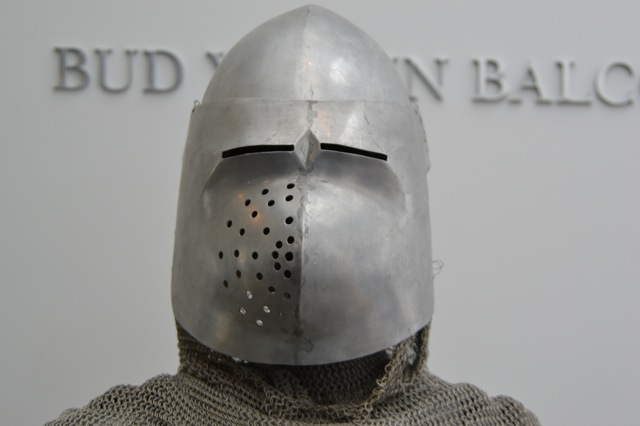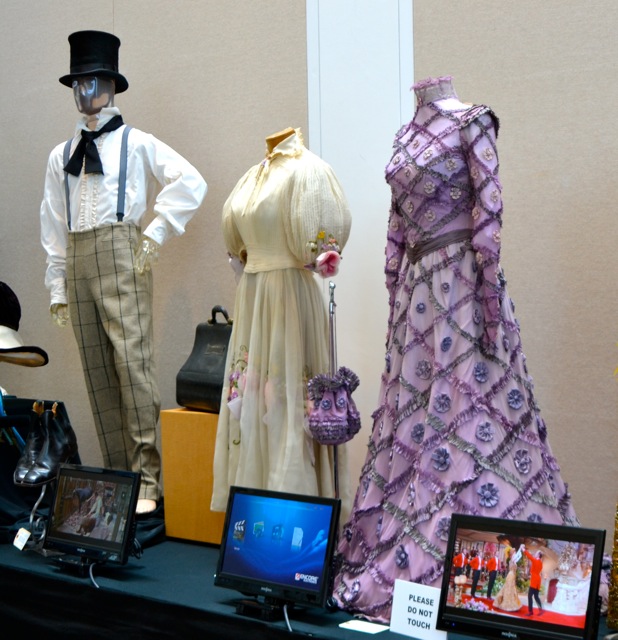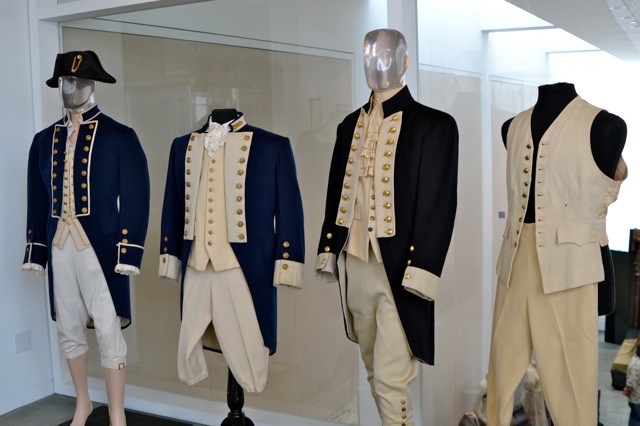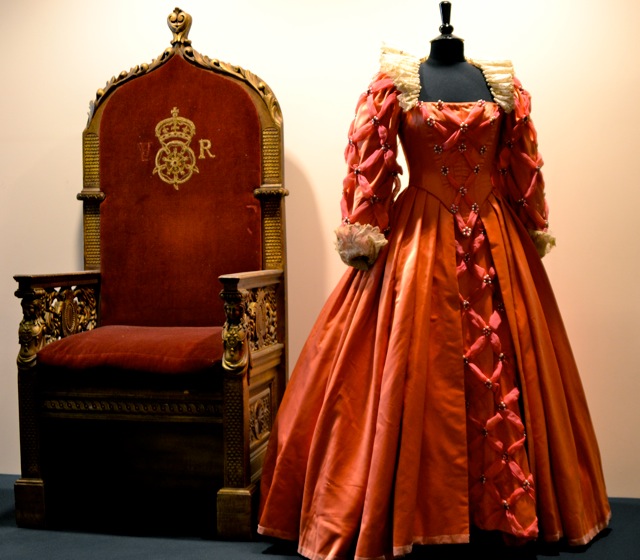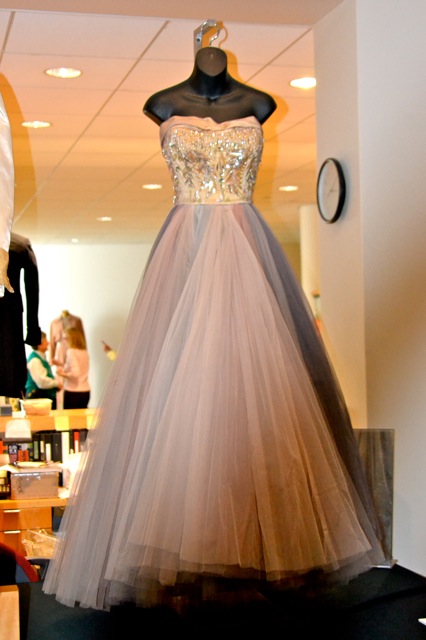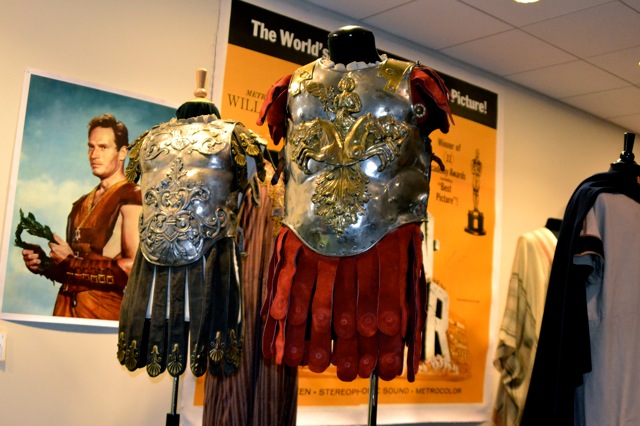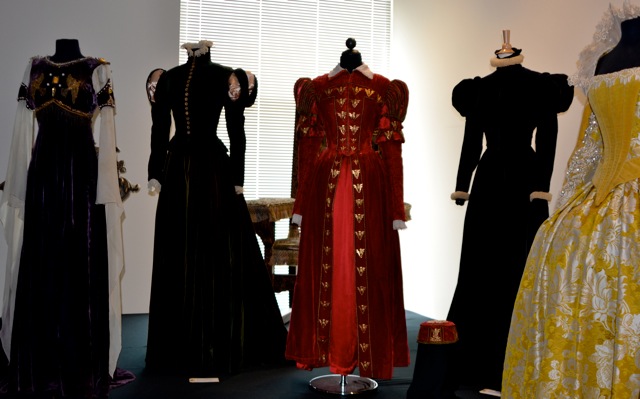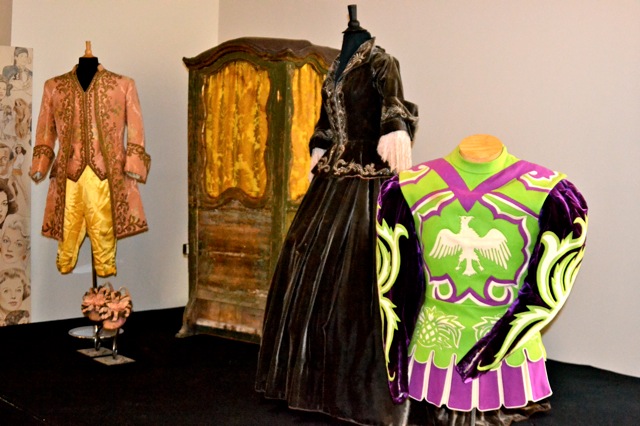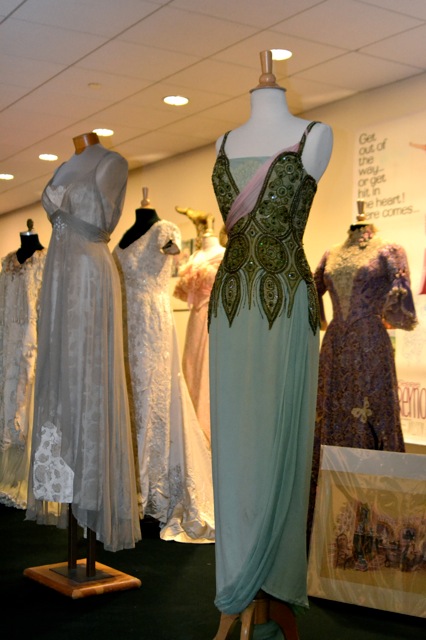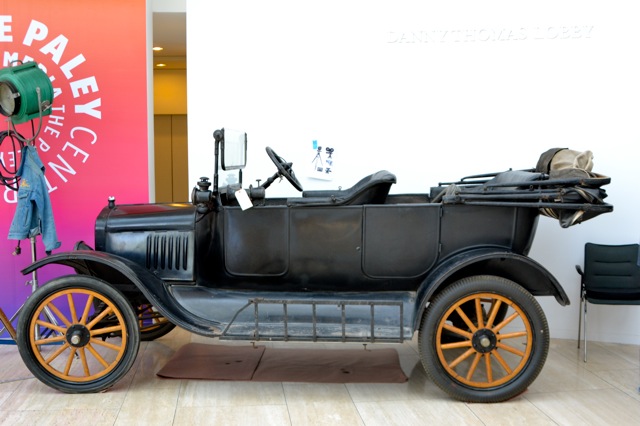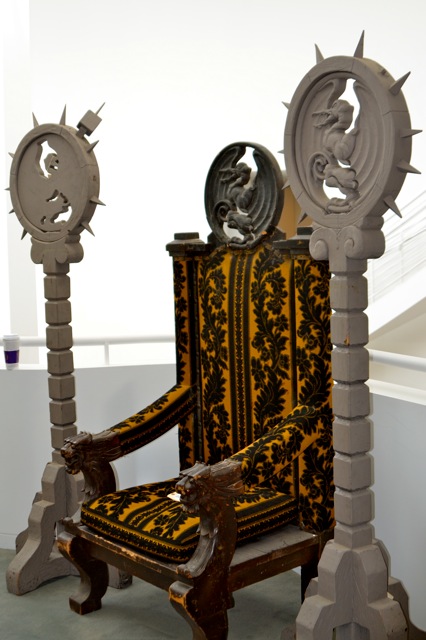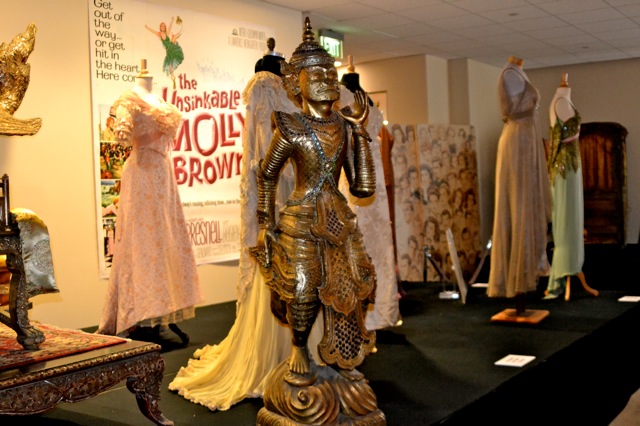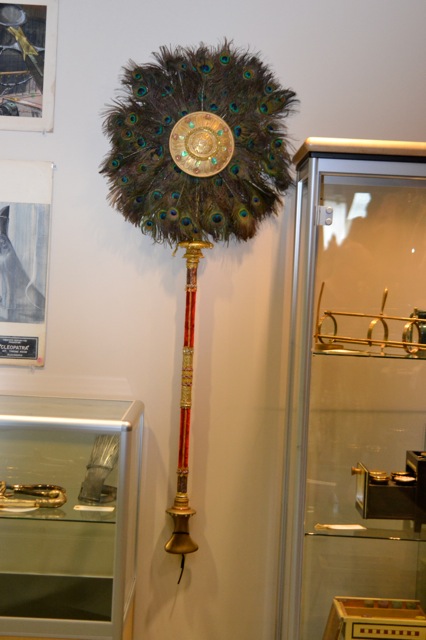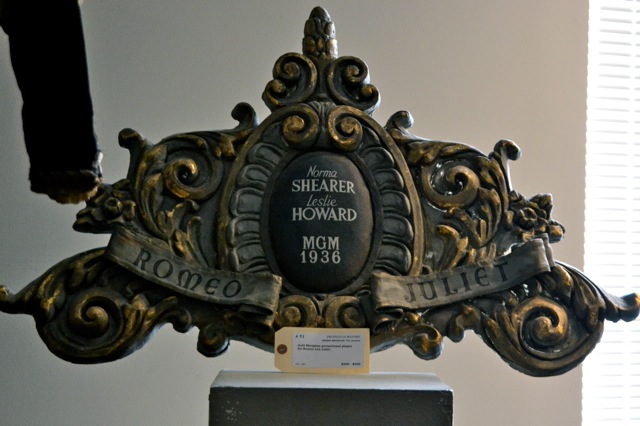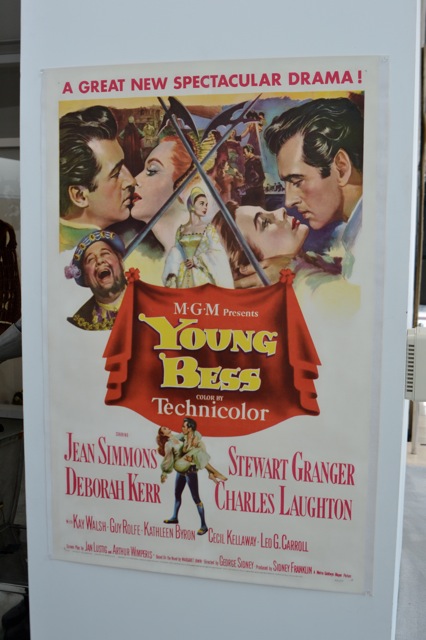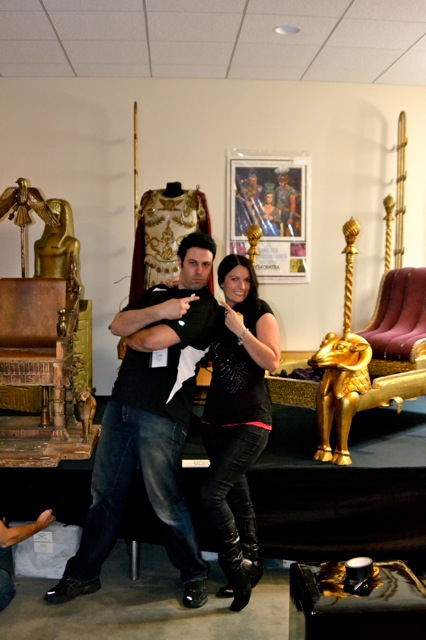 Me with Jonathan Mankuta
If you are in the L.A. area and want to see this collection for yourself, check out the public preview June 15-17 at the Paley Center for Media. I suggest going. It's really cool.
Remember if you are interested in buying any of these iconic pieces of Hollywood history, the auction will be held on June 18, 2011. Please visit the Profiles in History's website for more information: http://www.profilesinhistory.com/debbie-reynolds-auction/debbie-reynolds-the-auction.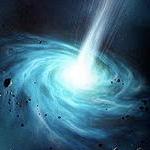 I hope you have enjoyed this article. As always we thank you for visiting WormholeRiders News Agency. Please feel free to share this news article by clicking one of the social media icons below.
You may also leave a spam free comment or question here, or feel free to visit and chat with me on Twitter by clicking my avatar or the text links in this news article.