Welcome to WormholeRiders new dedicated site for Defiance!
Ever feel like you're stuck between a rock and a hard place? How about not getting enough of a good thing? Well, that's exactly the issue in my house at the moment…we cannot get enough of Defiance!!
There is this GREAT program on Monday nights at 9pm on Syfy(just in case you hadn't heard), and then, there is this GREAT MMORPG (massively multiplayer online role playing game). On the subject of the game, in my house we have the PC version AND the XBOX360 version – like I said, we CANNOT get enough!!
It is a family affair for us, with my husband playing the XBOX and our eldest and I "fighting" over the PC. And if that wasn't enough, our "little" group of gamer friends (30 or so of our closest friends), at least 5 – 10 are also playing at any given moment on any given evening as well; we've got this pretty well covered.
Defiance has been in production since 2008, so if you do the math, that is a pretty good chunk of time – 5 years in production before beginning to even run Beta testing, 5 years in production to attain near perfection. I say near perfection, because without fail, there are patches and repairs applied to each of the three formats (in addition to PC and XBOX360, there is also a PS3 version) daily.
Now some may view this as a nuisance, I however take it with a grain of salt. You see, unlike any other game I've played or observed the powers that be at Trion Worlds and @DefianceGame flood twitter with patch and server updates seemingly hourly – across the platforms, across the global playing communities.
Even before final launch, global communities and fan sites were set up for players and fans to get in touch with each other, to compare and analyze possible outcomes, and to just generally discuss the races, the play, the anticipation of the game.
As highly anticipated as the show itself, Trion Worlds' Defiance was finally released on April 2, 2013 (in North America and Europe, and on April 11, 2013 in Australia) and it claimed a spot in the top 10 for all three platforms in its debut week! Best performance out of the gate was the XBOX360 coming in at #3 with 173,399 units sold, followed by the PS3 format coming in at #8 with 65,174 units sold, and rounding things out was the PC version coming in at #10 with 53,551 units sold.
 One need only to download the PC version from the Trion Worlds site and you are ready to go – pay and play. When it came to the XBOX, we needed an XBOX Live Gold membership, plus an external flash drive that had at least 5GB of space free to run Defiance. Patching for either can be significant, but with a decent internet connection, all you need to do is make your snack and grab your liquid refreshment, and by the time you're settled and set to go, the downloads are complete. In defense of Trion Worlds and Defiance, I can honestly say that I have NEVER seen such two-way communication between proprietor and player. The world of Defiance ("they") relies on the communication – it is most definitely a give and take community; for all of the twitter and forum notifications of a patch or an emergency repair, there have been very few complaints by players, and it seems that "they" are more than happy to reply and help with each and every question and comment, it is very refreshing to see!

Game play itself is pretty simple, to quote a friend of ours that has played through twice already, "It's generally quick, fun, and entertaining. The startup pains weren't too bad. The PVE (player versus environment) content needs to grow and expand faster. I've done two characters through all the PVE. Not seeing as much tie in to the show as I would have expected." My advice for noobs would be to go to the Defiance home page and "explore the show", then under the subheading of "WORLD OF 2046"one will find what is called "A History of The Future". I found this a VERY interesting read, and it proved to explain quite a bit on the world of Defiance – the show AND the game.
Once you have the basic understanding of the world afoot from reading the timeline, go ahead and set up your character. Unlike other games, Defiance does not have classes, but two basic species – human and Irathient. Beyond that basic choice, you choose male or female, and then you would choose your "tree" (all of this takes place after the Pale Wars, so all of the next choices have had their careers kind of altered by real life).
So, choosing between Machinist (the mechanic-type), Outlaw (the rogue/criminal element), Survivalist (the explorer/hunter-type), and the Veteran (the former soldier) – but above all, you ARE an Ark Hunter. Each "branch" starts with different skill and equipment sets based upon your choice of character. There is also the opportunity to truly personalize your character with vast choices of hair colors and styles, eye colors and styles, facial features, skin colors, scars and tattoos.
You are an Ark Hunter, hired by Karl Von Bachto travel to the San Francisco Bay Area to search and find alien technology, tech that has found its way to Earth through Ark Falls. As an Ark Hunter, you "come with" EGO (Environmental Guardian Online) – an implant developed by Von Bach which helps you navigate and gives you access to unique abilities.
There is no "easy, medium, or hard" level of play, but rather as you play and you advance, the game adapts to you and your abilities. Your achievements lead to increased abilities and greater EGO abilities.
Trion Worlds has also introduced a reward system that is new to the gaming industry, a reward system called "Arkfall Codes". Hidden in various videos and official blogs, these 6-digit codes unlock special bonuses and customizations for characters (such as extra inventory slots, titles, and perks).
Also new (as of April 29, 2013 and running through May 12, 2013) is a contest called "Most Wanted" which basically calls for players to "earn the highest rate of Ark Salvage per hour during the contest to win!" The winner's likeness will be rendered by the artists from Defiance (the show), and that likeness will appear in an upcoming episode.

I am thoroughly enjoying this game, as are my husband and daughter, and we cannot wait to see where the game goes. Defiance
seems to have received mediocre to midgrade ratings from the major raters and publications, but for pure family and friend fun, especially across the platforms, we cannot get enough of the game!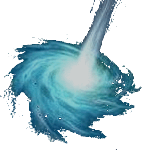 Thanks to Kenn for final audio, video re-mastering and image staging, and many thanks to you for reading and for visiting WormholeRiders News Agency to read about our review of the "Defiance Game" from Trion Worlds!
Please feel free to leave a comment here, click an icon below to share this news article or you can chat and by visiting and following me on Twitter, just click on my avatar to the right.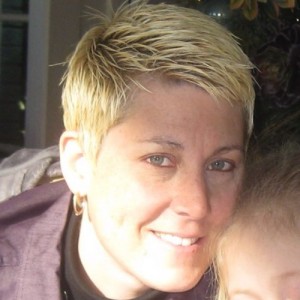 Love and regards,