Welcome back to WHR Radio Where You Decide!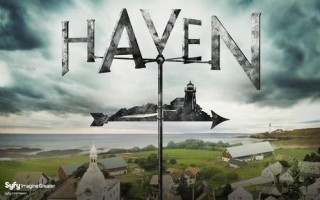 We are pleased to include the complete seventy-five minute interview with our special "You Decide" guest hostesses, Lilla Zuckerman and Nora Zuckerman, the extremely talented screenwriters who joined us on Sunday April 29, 2012 6 PM Pacific, 9 PM Eastern time on You Decide.
During the interview Nora and Lilla discussed their area of expertise and human interest, television screenwriting, story editing, behind the scenes production, and the fantastic coming events in the third epic season of Haven on Syfy!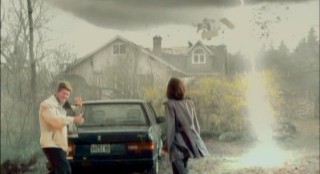 We were extremely excited during the course of the interview when fans of the series listening in or in the chat room were informed that everyone will soon learn more about a central character from the series foundation, Stephen King's The Colorado Kid in the third season!
How radically cool and geeky is that?!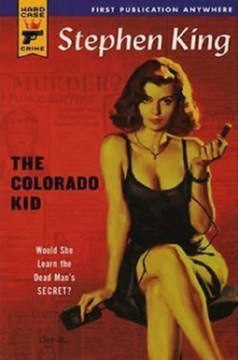 I think I can speak vicariously for everyone on this next point. We all look forward to the danged Colorado Kid character being brought to justice by Audrey and Nathan!
Thanks to the genius of series creators Jim Dunn and Sam Ernst, this Colorado Kid guy has been a nemesis to our poor Audrey Parker (Emily Rose) for so long, perhaps they can arrange for Lilla and Nora to have a special BBQ via flamethrower for him!
This might be the best medicine for "The Kid"! After all, we must learn the why, when, where and the who of how Audrey was trapped in a time warped, mind bending, multi-era supernatural reality that is Haven, and this guy is clearly the missing link!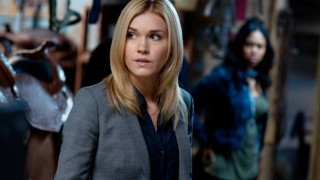 One thing is certain; The Colorado Kid must (in the opinion of this reviewer) be brought to Duke's bar for a little heart to heart, or fist to fist chat to set the record straight.
Naturally, after a few adult beverages with Duke at the Grey Gull, the stage would be set for Vince and Dave Teagues to interview The Colorado Kid for their new blog (shush, that is an undocumented secret)!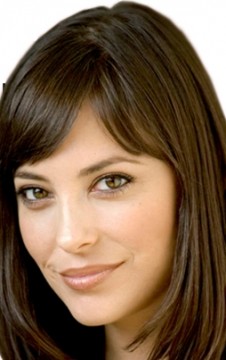 Other non spoilerish reveals included that new characters and guest stars featuring Kate Kelton will join the main cast of Emily Rose, Eric Balfour, Lucas Bryant, Richard Donat, John Dunsworth and the godforsaken often hapless townspeople of the ever enigmatic Haven where erasure of one's memory is a fact of life as Alt-Audrey (Kathleen Munroe) discovered in season two.

Most special was the time Nora and Lilla devoted in the interview to discuss what it takes to be an integral part of a television production team for a hit science fiction drama series like Haven where production occurs in a time zone four hours offset from their home base in Southern California.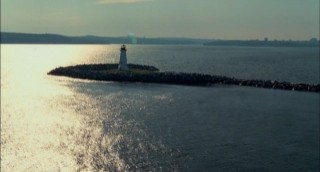 The good news is that these two lovely women do not need alarm clocks. Instead their cell phones can be counted on to go off at 3 or 4 AM when the cast and crew begin work at 7 or 8 AM in Nova Scotia!
Perhaps one of the most enjoyable parts of the interview was a prank the two sisters played on Emily Rose who was taken completely unaware that she was having her leg pulled. We do not want to spoil the fun, but can share that this is one greatest fun pranks ever played on an actor or actress we have heard in a long time!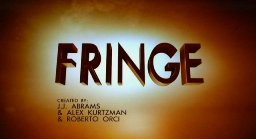 Nora and Lilla also discussed their cherished time working on Fringe and Human Target sharing special moments about both series including the creation of the Alt-Livia (Anna Torv) character and their swashbuckling adventures with Christopher Chance (Mark Valley)!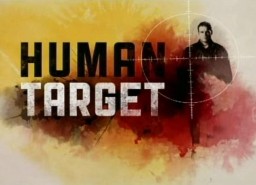 No matter which series, and while the long hours invested in the "Writers Room" can be both daunting and exhausting, the rewards for producing a successful television program include "Pride of Ownership" and quite often, downright glee when the stories they create and or edit come to fruition for our enjoyment on our television screens!
These two ladies were simply wonderful to chat with during the interview making the wait for the third season of Haven seem less distant with the insight provided about where one of our most favorite programs is going under their excellent guidance in season three!

We hope you enjoy our interview with the superbly gifted Nora Zuckerman and Lilla Zuckerman as much as we did. We look forward to seeing you next Sunday when WHR You Decide will return with our next special guest, famed composer Danny Jacob!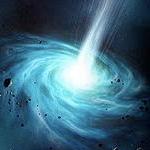 We thank Nora and Lilla, in fact everyone who joined us live on You Decide, and the many who have listened subsequently. We also thank you for reading and visiting WormholeRiders News Agency.
Please feel free to leave a comment here or if you prefer, click the social media icons below to share this news article.
Or as many of our readers and visitors often do, visit WHR on Twitter, WHR on Facebook or visit me on Twitter by clicking the text links or images avatars in this news story. I and the WHR team look forward to Seeing You on The Other Side"!
Thank you.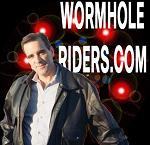 Best Regards,
WR_Systems (Kenn)