Welcome back WormholeRiders, Haven and San Diego Comic-Con admirers!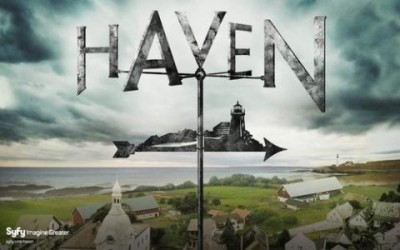 As all of you are well aware, this editor greatly admires Shawn Pierce, whose superb scores have brought the action in Haven to life!
With his outstanding work as the Haven series music Composer, Shawn has made each episode a wonderful experience to behold. Haven admirers across the globe rejoiced to once again hear the creative genius that is Shawn Pierce when Haven returned to our screens on October 08, 2015 in the United States and October 11, 2015 in Canada!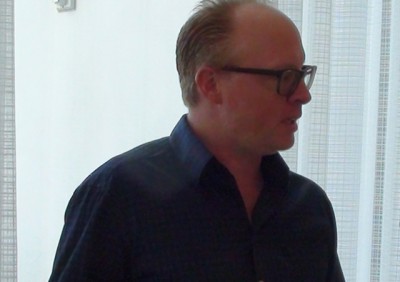 Some three months earlier, on Friday July 10, 2015, at the world famous cultural event known as San Diego Comic-Con, courtesy of the great folks at CW3PR, we here at WormholeRiders had the absolute pleasure of meeting and interviewing Shawn Pierce, the world renowned musician and composer who has delighted his dedicated followers for twenty years!
Having joined Haven from the very first episode (Welcome to Haven) in 2010, Shawn Pierce incorporated his magical creative genius making each episode a delight to watch, and listen to, as you will discover in Shawn's interview included below!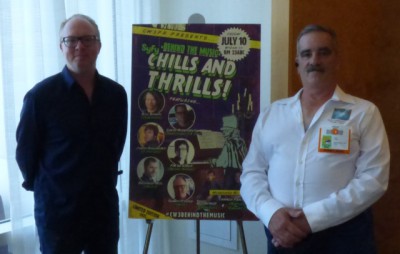 Shawn Pierce also brought his considerable talent to the 2013 series documentary "Inside Haven" that brought viewers inside secrets with video vignettes about producing the acclaimed science fiction show in Lunenburg, Nova Scotia and Chester, Nova Scotia, Canada.
It is no understatement to share that without the superb scores of Shawn Pierce, Haven would not be as beloved as it has become over the sixty-six episodes spanning some six years on television, a masterful accomplishment by any entertainment standard.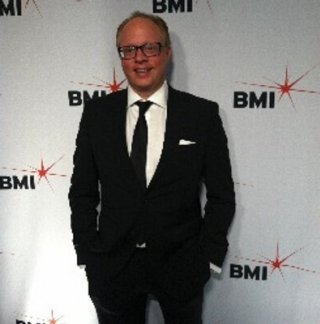 Shawn Pierce first came to my attention in 1997 when he was the Music Editor on the famous science fiction series Stargate SG-1. In 1997, three years after the Stargate movie, the television series "SG-1" began a groundbreaking ten year run, first on Showtime some five years before the series was picked up for the second five year renewal at Syfy, then known as "SciFi".
Shawn continued as a Music Editor in several successful series such as Jeremiah and The Outer Limits. Admirers of Shawn Pierce are well aware of his outstanding 131 episode contribution to The Outer Limits , a series that ran for seven seasons, something almost unheard of in 2015! Shawn continued to impress the creators six more years when he was asked to compose his first episode of in 2001!
From thereafter, beginning in earnest in 2003, Shawn Pierce expanded his career as a Composer with fifty-four fabulous creations including famous series such as Poltergeist: The Legacy, The Dead Zone, Todd and the Book of Pure Evil, The Bridge, Motive, the well received Canadian western drama series The Pinkertons, which premiered in the United States in October 2014, and of course, our beloved series Haven!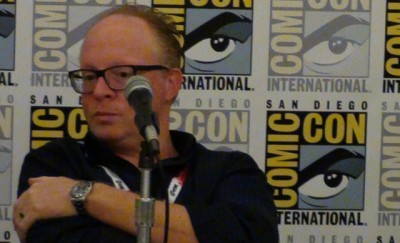 Shawn has contributed to several memorable movies including The Christmas Heart (2012), Euphoria (2013), for which he won The Marshall Hawkins Award in 2015, and A Warden's Ransom (2014), and many more accomplishments!
Shawn Pierce is a graduate of the revered Berklee College Of Music in Boston. Shawn originally studied at the New England Conservatory. When attending the Berklee College Of Music on a well deserved scholarship, as you can well imagine, Shawn majored in Film Scoring!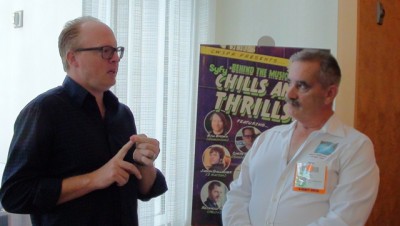 Shawn Pierce is a recipient of the Doug Timm Professional Writing Award. Television music has been the primary focus of Shawn Pierce, notably his fine accomplishments on the Peabody Award winning drama The Bridge, CTV/ABC's crime series Motive and of course one of our most favorite series, the long running Syfy (USA) and Showcase (Canada) hit series Haven, now completing a successful five season run spanning the last six calendar years (2010-2015)!
Shawn Pierce is well known for his work in the world of recorded music as a prolific record producer. A music lover, and genuinely friendly individual, Shawn's work on producing albums has taken a backseat to his scoring work after many years of passionately doing both.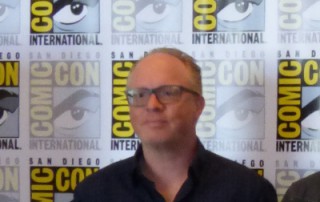 Alongside an extensive list of scoring and music editorial credits is a long list of album credits, as a composer, producer, songwriter, performer or engineer Shawn Pierce has amassed a huge reputation having worked on over 200 albums that has earned him a Grammy Award nomination, five Juno Awards, twenty-two Juno nominations, plus two Western Canadian Music Awards (WCMA) and twelve WCMA nominations!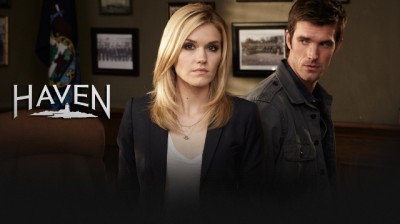 We hope you have enjoyed our Syfy Chills and Thrills panel and our interview with the gifted Shawn Pierce. We appreciate and thank Shawn for investing his time with all of us sharing details about his wonderful musical career!
In closing for now, please be sure to stay tuned to Syfy each Thursday as the second half of the fifth and final (*sobs*) season of Haven airs each Thursday night on Syfy and each Sunday evening on Showcase Canada to enjoy the superb scores composes by Shawn Pierce. Thank you.
Stay tuned as the WormholeRiders News Agency Team announces more of our San Diego Comic-Con and new WHR You Decide video interview series during 2015 and beyond at New York Comic-Con!

In the meantime, please feel free to share this article with your friends, co-workers and or family by clicking one of the icons below. We thank you for visiting and express our sincere gratitude for doing so!

Feel free to visit WHR on Twitter, WHR on Facebook or visit me on Twitter by clicking the text links or images avatars in this news story. I and Team WHR look forward to Seeing You on The Other Side in 2015!

Thank you.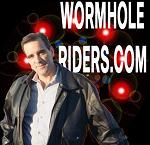 Best Regards,
Kenn