Well folks the 3D Entertainment Summit is definitely a phenomena and the event has not even started! OMG!
Beginning in less than 35 hours on September 15, 2010 at 8:30 AM, the 3D Entertainment Summit will be rocking the California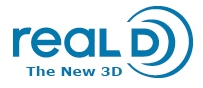 South land with record attendance at the landmark two day event!
Below the video please find the latest Press Release update on the event that is certainly destined to make entertainment history! The list includes the likes of RealD teams working on the latest films upcoming films including Narnia and the Voyage of the Dawn Treader and TRON Legacy!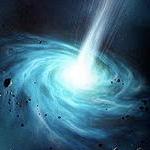 WormholeRiders News Agency is looking forward with great interest to providing live coverage at this fantastic two day event.
Our news team extend our sincerest professional thanks to the great teams supporting the 3D Entertain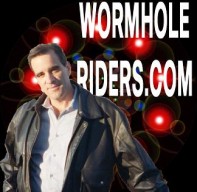 ment Summit!
Best Regards,
Kenn
FOR IMMEDIATE RELEASE: September 13, 2010

3D ENTERTAINMENT SUMMIT™ PRESENTED IN ASSOCIATION WITH VARIETY FEATURES ALL-STAR LINEUP OF ENTERTAINMENT AND BUSINESS LEADERS
Executive Level Event, Examining 3D Economy From All Points of View on September 15-16 in Los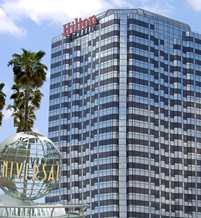 Angeles, Sets Record Attendance
(Los Angeles, CA and Milford, CT; September 13, 2010) – Unicomm, LLC and The Bob Dowling Group announced today that the 3D Entertainment Summit™, presented in association with Variety and featuring an all-star lineup of entertainment and business executives, has already more than doubled attendees and sponsors/exhibitors over last year's record event. The third annual Summit will be held September 15-16, 2010 at the Hilton Los Angeles in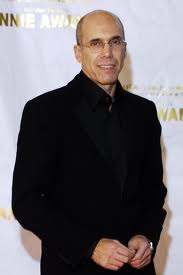 Universal City, CA.
"The 3D revolution across all entertainment mediums is driving unprecedented interest in this industry leading event and we are expecting a sold-out conference," said John Golicz, CEO of Unicomm, LLC. "Particularly exciting will be the record number of senior executives attending from the major Hollywood studios, TV broadcasting companies, consumer electronics manufacturers and national cinema chains."
Keynote Speakers at the 3D Entertainment Summit include Jeffrey Katzenberg, CEO of DreamWorks Animation SKG;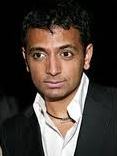 writer/director M. Night Shyamalan (The Last Airbender; The Sixth Sense),  Chris Cookson, President of Sony Pictures Technologies, John Rubey, President, AEG Network LIVE, Michael V. Lewis Chairman/CEO RealD, David Bishop, President, Sony Pictures Home Entertainment, Vince Pace, CEO, PACE and Bryan Burns VP, Strategic Business Planning and Development, ESPN.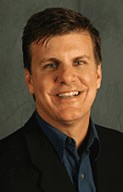 In addition to keynote addresses and panels, the Summit will feature a state-of-the-art 3D Entertainment Lounge™ where attendees can experience a variety of interactive 3D Entertainment systems and see what they just heard about. The sold out exhibits area features leading edge entertainment companies showcasing everything from 3D display cell phones, the latest 3D TV's and video games to even a thirty foot Dome presentation system.
The highly interactive, discussion-driven environment of the Summit allows entertainment professionals the opportunity to gain practical insight into 3D technology, market considerations, adoption rates, creative and production strategies, and talent and licensing issues to gain a better sense of how 3D relates to their future.
Additional speakers at the 3D Entertainment Summit include:
Adrian Askarieh, Prime Universe Productions; Todd Baker, SRS Labs; Jeff Berman, CE Daily; James Bower, MASTERIMAGE 3D; Stuart Bowling, Dolby Laboratories; Tom Bracken, Technicolor 3D; Corey Bridges, Multiverse; Yusuf Broachwala, Bsat Labs LLC/ Baruch Productions; Michael Cai, Interpret, LLC; Gabrielle Chamberlin, Walt Disney Studios Home Entertainment; Sandy Climan, 3ality Digital, LLC; David Cohen, Variety; Dave Cook, NVIDIA Corporation; Jeff Cove, Panasonic Corporation of North America; Mike Dawson, Sony Electronics; Frank DeMartin, Mitsubishi; Jonathan Dern, Cinedigm Content And Entertainment Group; Richard Doherty, Microsoft; Frederik Du Chau; Eric Edmeades, The Kerner Group; Phil Eisler, NVIDIA Corporation,  Marc Finer, DEG: the Digital Entertainment Group; Jim Fischbach, Intrepid Management Group; John Gaudiosi, journalist; Josh Greer, RealD; Phil Groves, IMAX Corporation; Buzz Hays, Sony 3D Technology Center, Sony Corporation of America; Scott Hettrick, 3DHollywood.net; Charlotte Jones, Screen Digest; Peter Koplik, MASTERIMAGE 3D; Richard LaBerge, EVP/CMO, Sensio Technologies; Lorne Lanning, Odd World Inhabitants, Oddmobb Inc; Ron Lim; Al Lopez, Spatial View; Marcy Magiera, Magiera Consulting; Jim Mainard, Dreamworks; Derek Manning, FOX Sports; Michelle Martell, Cinedigm Content and Entertainment Group; David Martin, Legend3D; Rich Marty, Sony Pictures Home Entertainment; Jeff Maynard, The Weinstein Company and Dimension Films; Robert Mayson, Consumer Electronics RealD; John Meyer, Meyer Sound Laboratories, Inc.; Patrick Naud, Ubisoft; Michael Pachter, Wedbush Morgan Securities; Philippe Paquet, Disney Interactive Studios; Andy Parsons, Blu-ray Disc Association; Greg Passmore, Passmore Lab; Joe Peixoto, Worldwide Cinema, RealD; Megan Pollock, Consumer Electronics Association; Steven Poster, International Cinematographers Guild; Bai Qiang, 3D China Ltd., Ample Luck International Capital Group; Ken Ralston, Sony Pictures Imageworks; Matty Rich, Hollywood 3D Director & Game; Brian Rogers, Godzilla; Barry Sandrew, Ph.D., Legend3D; Neil Schneider, S3DGA & Meant To Be Seen; Kurt Schwenk, Paramount Pictures; Deborah Senior, Toyota Motor Sales (TMS),USA, Inc.; Alec Shapiro, Professional Solutions Of America, Sony Electronics; Amy Jo Smith, DEG: the Digital Entertainment Group; James Stewart, Geneva Film Co; Andrew Stucker, Digital Cinema Solutions, Sony Electronics ; Chris Subagio, Double Helix Games; Jonas Tanenbaum, Samsung Electronics; Brian Van't Hull, LAIKA; Corey Turner, Sony Pictures Imageworks; Ken Venturi, NCM Media Network; Richard J. Verrier, Los Angeles Times; Chris Ward, Lightspeed Design, Inc. / DepthQ® Stereoscopic; Cevat Yerli, Crytek GmbH.
Premier Sponsors of the 3D Entertainment Summit presented in association with Variety include: RealD, the conference 3D provider;

Sony Electronics, including its Digital Cinema Solutions Group, which is the official projection sponsor of the general sessions; Co-Sponsor: DEG (The Digital Entertainment Group); Official Sponsors include: MASTERIMAGE 3D, Meyer Sound Laboratories, the conference audio provider; Supporting Sponsors include: Samsung Electronics and inner-D;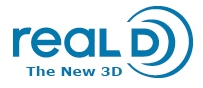 Sponsors include: NVIDIA Corporation, Mitsubishi Digital Electronics, Hyundai, Technicolor, BSAT Labs (2D to 3D conversion), JVC U.S.A, VOLFONI 3D Eyewear, Legend3D, Sensio Technologies, IMAX Corporation, Dolby Laboratories, SRS Labs, Panavision, DreamWorks, Panasonic Consumer Electronics Company; Official Screen Sponsors: Harkness Screens and Strong / MDI Screen Systems, 3ality Digital; Supporters: Texas Instruments DLP Cinema Products, Micoy Corporation, GUNNAR Optiks, American Paper Optics, Lightspeed Design, Inc. / DepthQ, Roxio, Quantel Inc., Spatial View, JUMP! 3D, Marchon 3D, Reliance MediaWorks, Virtual Images, from IGH Solutions, Transilwrap Company Inc., TriOviz SAS, TrioScopics 3D, 3DMedia, BlueStar Technologies and 21st Century 3D; Industry Partners: Interpret LLC, Los Angeles Times, ICG Magazine, Screen Digest, 3DHollywood.net, Home Media Magazine, S3DGA (The S-3D Gaming Alliance) and Meant to Be Seen (mtbs3D.com), the foremost authority group on consumer S-3D gaming and entertainment.
The 3D Entertainment Summit™ presented in association with Variety is the definitive conference devoted to examining and analyzing the burgeoning confluence of 3D and entertainment. The event attracts more than 500 attendees representing a "who's who" in 3D from top brands and all aspects of the entertainment community, draws international media coverage and boasts industry-leading sponsors. For more information on the event, please visit: http://www.3d-summit.com or click the image below:
The 3D Gaming Summit™ in association with Variety, the most recent addition to the entertainment industry series of events produced by The Bob Dowling Group and Unicomm, LLC, featured an all-star speaker roster of industry leaders this past April. Keynotes included producer Jon Landau (Avatar), director Paul W.S. Anderson (Resident Evil), and executives Phil Eisler (NVIDIA) and Josh Greer (RealD). For more information visit  http://www.3dgamingsummit.com or click the image below.

Mobile Entertainment SummitTM in association with Variety and in partnership with the Mobile Excellence Awards, the most influential and coveted awards program in the mobile industry, brings together the brightest minds in the mobile ecosystem for a two-day conference packed with in-depth, interactive discussions. From start-ups, studios, content providers, entertainment, apps and handsets, to brands and more, industry luminaries will share best practices and discuss the future of mobile entertainment to provide a unique and deep reach into the mobile and entertainment world. More information can be found at www.lamobilesummit.com.
The Bob Dowling Group – For 17 years through 2007, Bob Dowling was editor-in-chief and publisher of The Hollywood Reporter and president of the VNU Business Media Film and Performing Arts Group. During Dowling's tenure, The Reporter launched numerous new products, including the HollywoodReporter.com Web site, e-mail edition, weekly edition, THR East, Literary Hollywood, Festival de Cannes dailies and the Oscar Screening Guide, as well as many annual events such as the Women in Entertainment Power 100 stand-alone issue and its related breakfast event, the Next Generation ranking of prominent young executives, the Film and TV Music Conference and the reorganized Key Art Awards. Dowling recently started his own information and consulting firm, the Bob Dowling Group, to serve clients looking to navigate the converging worlds of entertainment and technology, with the 3D Entertainment Summit as a lead project.
Unicomm LLC is an independent business-to-business communications company specializing in originating and managing world class trade shows and conferences in underserved and nascent markets. Founded in 1998 in Milford, CT, Unicomm enjoys an impressive track record of dozens of successful show launches and hundreds of event productions. Unicomm's properties include the 3D Entertainment Summit in association with Variety, The 3D Gaming Summit, the LA Times Travel & Adventure Show, Adventures in Travel Expo in NY, CH, DC and Seattle, and the Green Travel Summit. For more information visit http://www.unicomm.org or click the image below:

Variety – Variety is the leading publication for business entertainment news, recognized and respected throughout the world of show business. The Variety Group – Daily Variety, Daily Variety Gotham, Weekly Variety and Variety.com – are all owned by Reed Business Information (RBI), the largest business publisher in the U.S. RBI is a member of the Reed Elsevier Group plc (NYSE: RUK and ENL).