Hello again 3D Movie, Television, Gaming and Mobile Fans!
We thank the event producers for inviting WormholeRiders News Agency to their executive level conference. The 3D Entertainment Summit was one of the most exciting events we have covered in 2010 with industry titans revealing the future of 3D in virtually every aspect of our recreational, educational and everyday lives! Of interest is the future of education whereby learning will be greatly enhanced due to the fact that learning retention studies clearly demonstrate a nominal ~45% higher retention rate when learning is leveraged with 3D technology!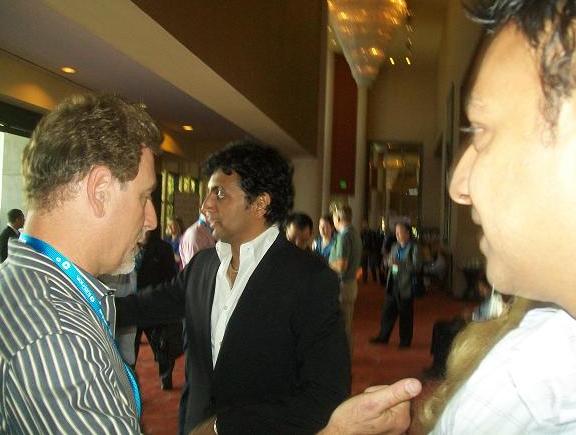 Many industries including my own could learn quite a bit about how cordial competitors can be at a professional gathering.  During my two days at the 3D Entertainment Summit I was reminded of my days in the high technology area of the storage industry, computer manufacturing and material science when competitors exhibit a healthy respect for each other including the act of breaking bread together. All in all I found the conference a very pleasant experience filled with learning and respectful behavior in an executive conclave!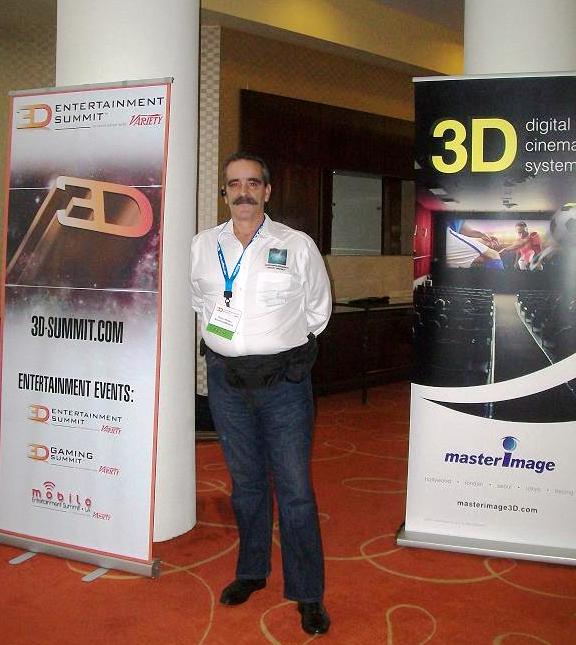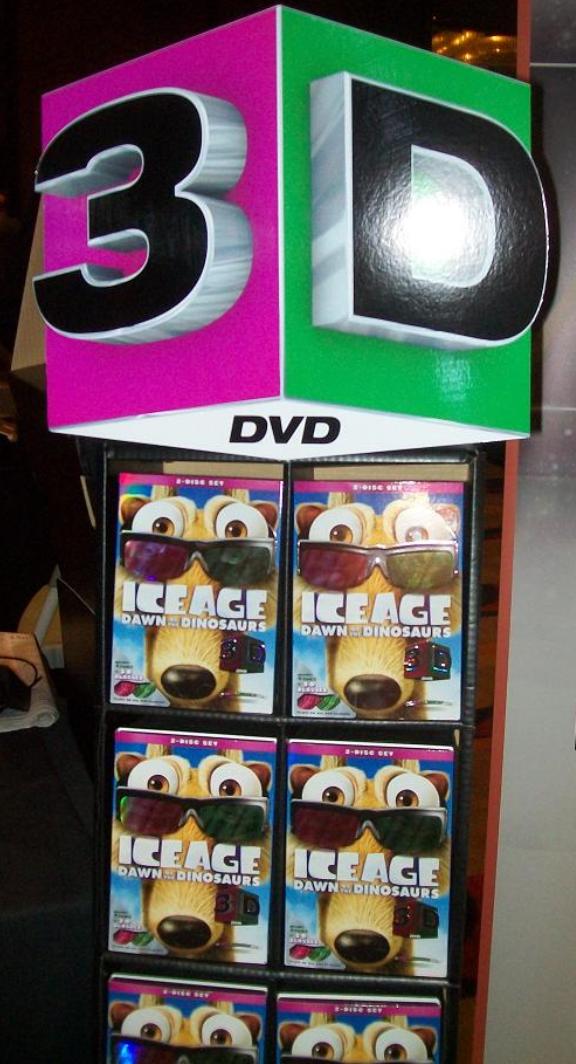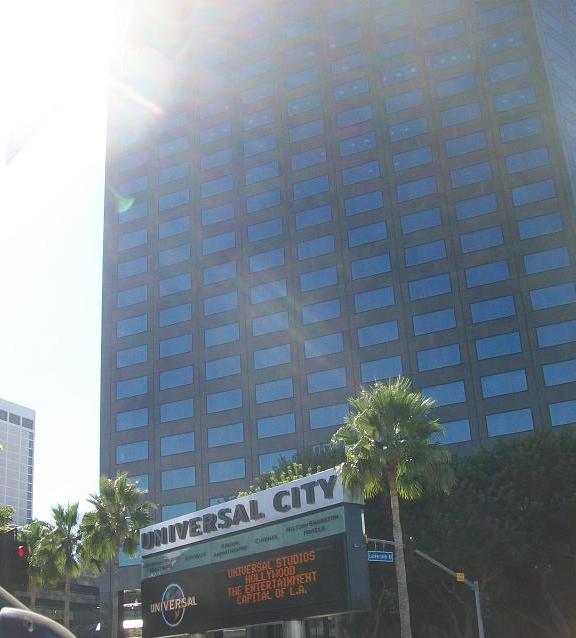 WormholeRiders News Agency is back with the second in our third news series about the fantastic 3D Entertainment Summit. The executive level conference was held September 15 and 16, 2010 at the Universal Hilton near the famed Universal Theme Park in … why of course Universal City California!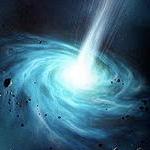 There is much we will share with you including excerpts from the panelist of very high interest on September 16, 2010. On September 16, 2010 none other than the famed screen writer, director and producer M. Night Shyamalan shared his thoughts about the advent of 3D!

WHR very much appreciated the courtesy of  the event producers Unicomm and conference chairperson Bob Dowling (pictured below with and without Mr. Shyamalan) in allowing our use of the select video clips we bring here for your viewing pleasure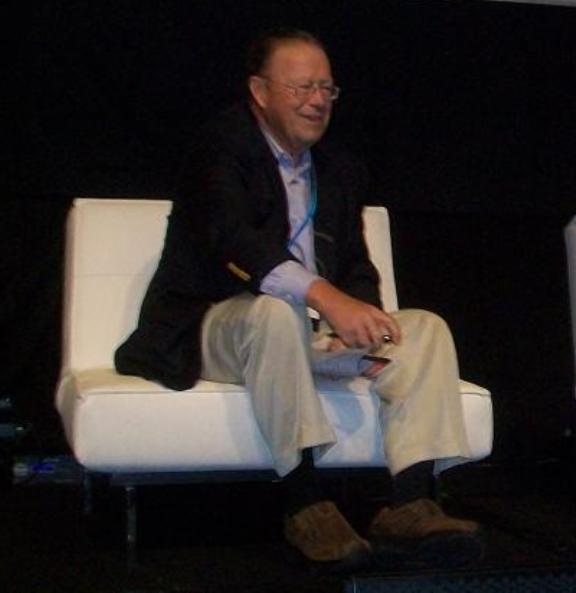 Before proceeding one should realize that Mr. Dowling is not only a superb moderator, he is an eloquent spokesperson whom was a pleasure to experience and meet first hand!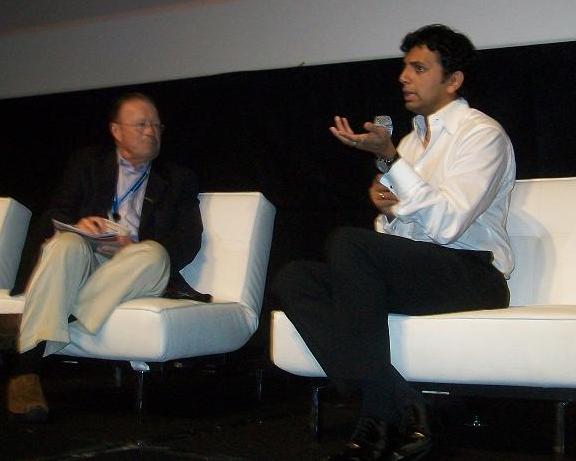 One of the most interesting aspects of Mr. Shyamalan's interview was that his toughest critic is his very own aunt! I found this simply fascinating in that a family relative is among his very toughest 3D critics. His deportment and presentation proved beyond doubt that he is a titan in the entertainment business. Mr. Shyamalan is also a sincere individual dedicated not only to his career, but to his family as well.
During his panel time with Bob Dowling, Mr. Shyamalan added his well considered voice to the gathering with his concurrence that quality content in 3D entertainment is critical to the success of the medium now penetrating the very fabric of our lives world-wide. I think everyone can agree that fine quality should be at the heart of of any endeavor. In this often troubled world, quality is an ingredient that is often overlooked. Quality was not overlooked at the 3D Entertainment Summit, it was an inherent part of the entire event!
Our final news article will analyze the technology impacts of 3D on our world as well as the technology itself. Today's focus will be predominantly a video based report featuring interviews with several well known suppliers of the 3D technology now being readied for our everyday utilization. In the well considered opinion of the experts in attendance and those who presented at at the conference, it will not be very long until 3D devices will be not only in your homes, but located everywhere including in the very palm of your hand as illustrated below images of new fantastic home entertainment systems!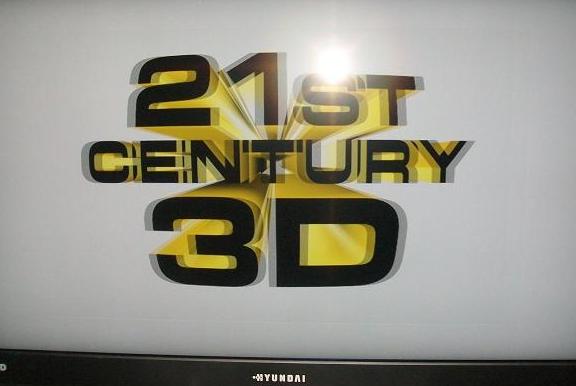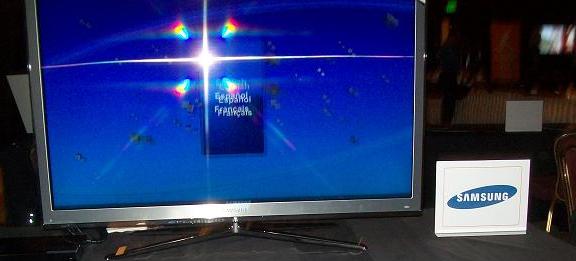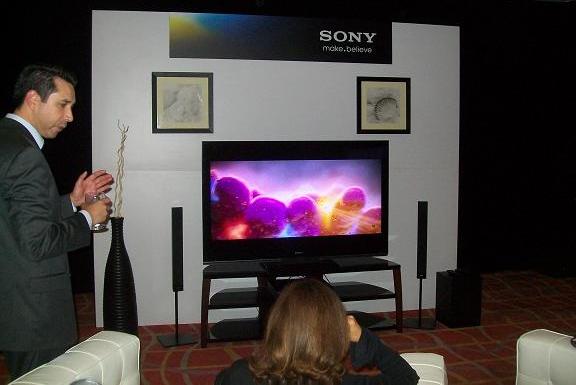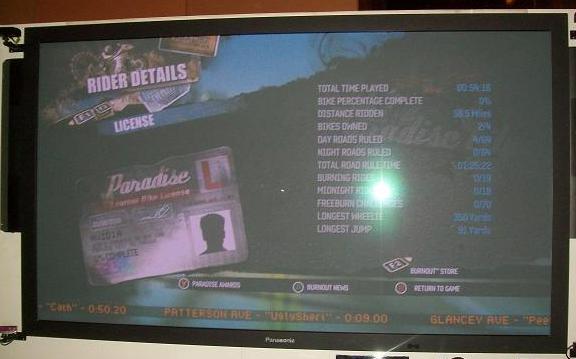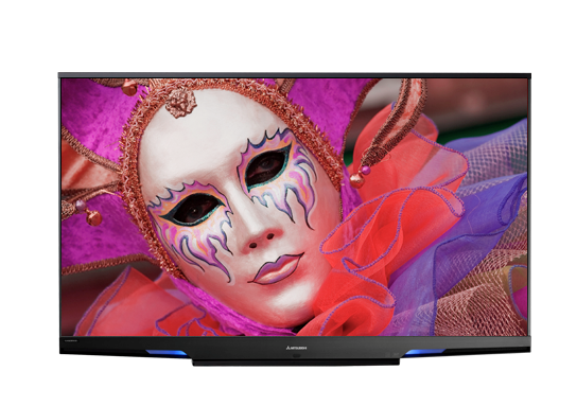 We now proceed to an interview with Mr. Al Lopez of Spatial View. On September 15, 2010 Spatial View announced a revolutionary breakthrough product, 3DeeCentral. 3DeeCentral provides 3D capabilities for notebook, laptop and mobile computing devices including the current generation of "smart phones" and the next generation of Super Phones. I for one desire to acquire this product after seeing a robust technology demonstration of 3DeeCentral!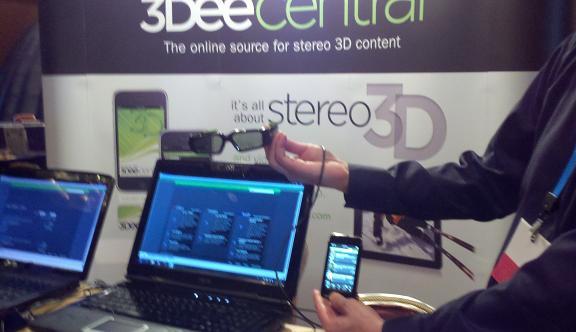 I witnessed the 3DeeCentral technology by Spatial View in action myself. I was very impressed with the 3DeeCentral product coming to us before the holiday season in 2010!
Next up is an interview with Mr. Phil Eisler General Manager of NVidia's 3D Vision Division which had one of the most fantastic gaming consoles at the executive conference, a fully functional multi-aspect surround display gaming development system in 3D as illustrated below. This device is every gamers dream and was one of the most popular attractions at the conference!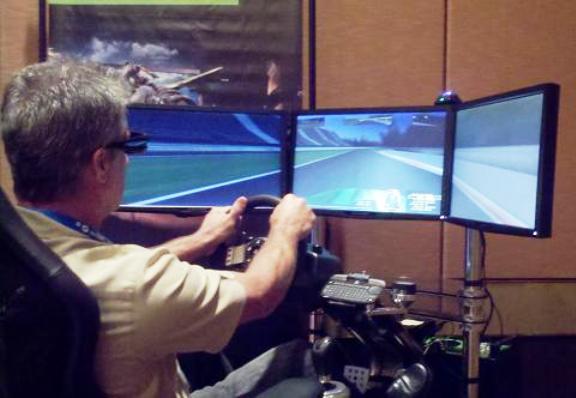 Mr. Eisler discuses the NVidia 'Tegra' series of GPU's many of you are likely familiar with but may not even realize it! Tegra in integrated in Sony Playstation 3 and Personal Computers the world over today! In the future of 3D, Tegra will be the brains in many mobile hand-held devices coming soon in Super Phones!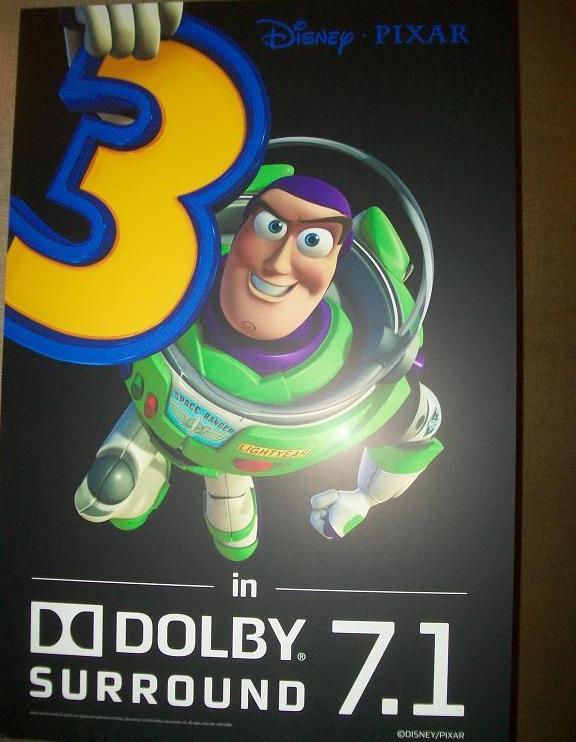 Not to be missed is our interview with Stuart Bowling. Originally from the United Kingdom, Mr. Bowling now hails from the San Francisco headquarters of the venerable and revered Dolby Laboratories. Announced just prior to the conference, Dolby Laboratories are leading an effort for open standards in the 3D entertainment industry area to help avoid issues with deployment of the technology world-wide. Dolby Laboratories, a leader in surround sound and noise reduction for many decades is bringing the same excellence to the arena of 3D Entertainment in digital film making, alternative 3D content, computing, Consumer Electronics (CE) and mobile applications!
One of most interesting persons we encountered was an articulate Adjunct Professor from the University of Indiana, Mr. Sean Connolly. Mr. Connolly foretells of the educational foundation being built for 3D at institutes of higher learning across the United States. Therefore next up is our interview with Mr. Sean Connolly who shares with us what role education will play in 3D!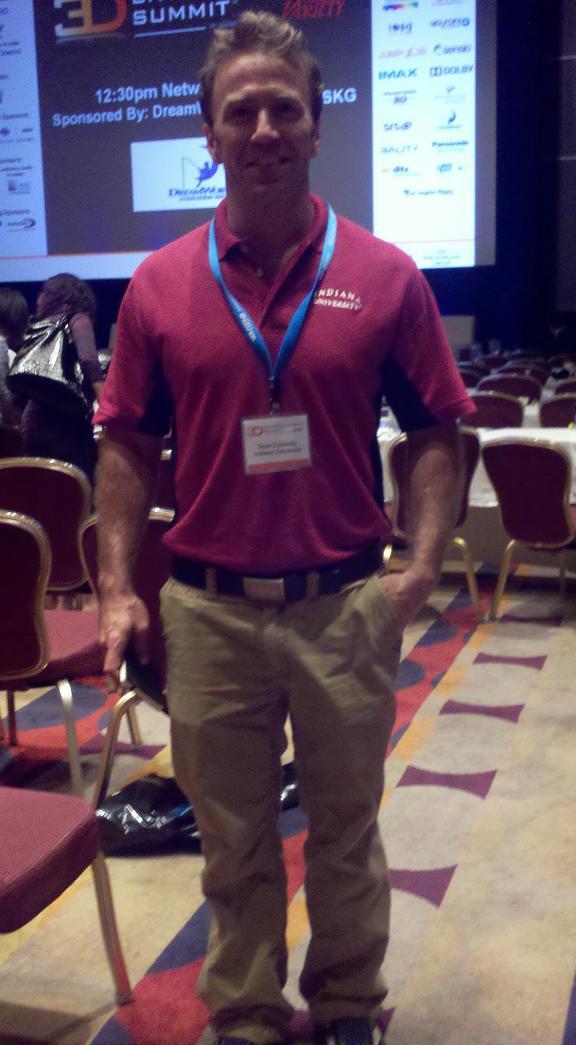 We conclude this report with the detailed summary of activities about the executive conference Press Release from the 3D Entertainment Summit. Such will be be the focus of our analysis of the rapidly expanding 3D industry in our third report now in draft including this 3D immersion dome as illustrated below!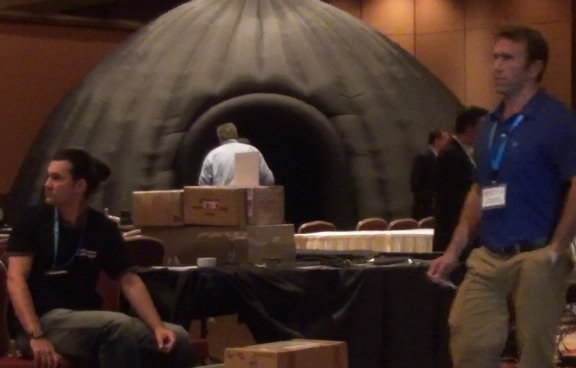 Last but not least we would like to express our appreciation to MBC Public Relations staff members Frank, Laurane and principle Maggie Begley for their assistance and guidance at the 2010 3D Entertainment Summit!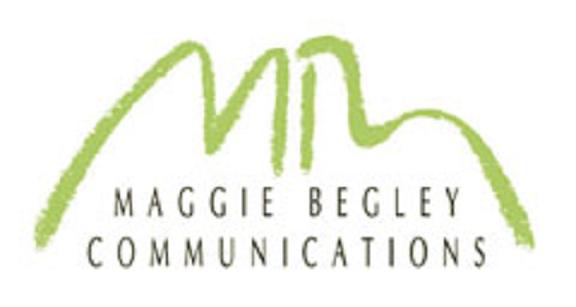 As always we thank you for visiting WormholeRiders News Agency. Please feel free to leave a spam free comment here or by visiting me on Twitter.
Best Regards,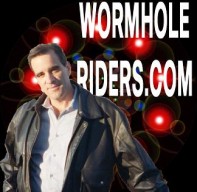 Kenn

INDUSTRY LEADERS FORECAST DRAMATIC 3D EXPANSION AT THIRD ANNUAL 3D ENTERTAINMENT SUMMIT
Quality Content, Consumer Awareness Keys To Marketing "Opportunity Of A Lifetime" in Theatrical, Sports, Games, Events, Mobile Driving Interest; Challenges, Including Glasses, Identified at Event Presented in Association with Variety
(Los Angeles, CA and Milford, CT; September 22, 2010) – 3D entertainment, though still an embryonic industry, is poised for explosive growth said a cross-section of speakers at the recent third annual 3D Entertainment Summit™ presented by Unicomm, LLC and The Bob Dowling Group in association with Variety.

3D represents the "opportunity of a lifetime" said DreamWorks Animation SKG CEO Jeffrey Katzenberg in his keynote address which kicked off the two-day conference held September 15-16, 2010 at the Hilton Los Angeles/Universal City, CA. Other keynote and featured speakers at the sold out conference included writer/director M. Night Shyamalan, Chris Cookson, President of Sony Pictures Technologies, John Rubey, President, AEG Network LIVE, David Bishop, President, Sony Pictures Home Entertainment, Bryan Burns, ESPN's Vice President, Strategic Business Planning and Development and Michael Lewis, Chairman and CEO of RealD.
With over 800 registered attendees, including hundreds of executives representing every major Hollywood studio, scores of writer/directors, industry analysts, financial analysts, dozens of major press and consumer electronics and technology executives, the annual 3D Entertainment Summit™ has quickly become the most important 3D business event in the world. The conference was moderated by Bob Dowling, former editor-in-chief and publisher of The Hollywood Reporter for nearly two decades, and featured opening remarks from Variety's President Neil Stiles and Unicomm CEO John Golicz.

With six of 2010's top 10 grossing movies—Toy Story 3, Alice in Wonderland, Shrek Forever After, How to Train Your Dragon, Despicable Me, and Clash of the Titans—the promise of 3D is being quickly realized," said Dowling. "Identifying, analyzing and predicting the drivers of that interest, across a range of media platforms, is what the 3D Entertainment Summit is all about."
Compelling, granular market research which suggests explosive 3D growth was presented to the conference by Screen Digest's Sr. Analyst, Film and Cinema, Charlotte Jones and by Michael Cai, VP of Research at Interpret LLC, who reported that, remarkably, consumer interest in home 3D had nearly doubled from the first to the third quarters of 2010.
"With the 3D business on the cusp of dramatic growth," said John Golicz, CEO of event organizer Unicomm, "we are pleased and proud that the 3D Entertainment Summit has become the go-to event for industry leaders looking to capitalize on the emerging stereoscopic landscape."
The need for quality, compelling content and greater consumer education were seen by many speakers and attendees as lynchpins to successfully growing the 3D business. What content will drive consumers to 3D adoption was a key focus of the conference with film, sports and gaming leading the list. Industry standardization, particularly for 3D glasses, was cited as a current challenge, but one which in the short term was likely to be addressed by technological advancements.
In addition to keynote addresses and panels, the Summit, which was covered live throughout by top business broadcast media, featured a state-of-the-art 3D Entertainment Lounge™ where leading edge entertainment companies showcased everything from 3D display cell phones, the latest 3D TV's and video games to a thirty-foot Dome presentation system.
The highly interactive, discussion-driven environment of the Summit allows entertainment professionals the opportunity to gain practical insight into 3D technology, market considerations, adoption rates, creative and production strategies, and talent and licensing issues to gain a better sense of how 3D relates to their future.
Day 1 Panel Sessions:
The Drivers in Creative: 3D Content & Creative Story Telling; The Post AVATAR generation
The Drivers in Convergence: Creative Theory and 2D-3D Monetization
The Drivers in Theatrical: The State of the 3D Exhibition Business
The Drivers in Advertising: Advertising the Next Dimension: The Mad Men of 3D
The Drivers in 3D Gaming & Content: 3D Games Capitalize on Hollywood Success
The Drivers in Sports: The Impact and Challenges of Live Sports Broadcast in 3D
Day 2 Panel Sessions (presented in association with DEG: The Digital Entertainment Group):
Home 3D: Aligning the Messages
Home 3D: Blu-ray Experience
Home 3D: Driving 3D @ Retail
Drivers in the International Marketplace: A Candid Look at the Global 3D Landscape
The Drivers in 3D Gaming & Hardware: A look at How 3D Games Will Drive Consumers to Upgrade to 3D, TVs and Gadgets
The Drivers in 3D Mobile Technology: 3D Content on the Move
Speakers at the third annual 3D Entertainment Summit™ included:
Adrian Askarieh, Prime Universe Productions; Todd Baker, SRS Labs; Jeff Berman, CE Daily; James Bower, MASTERIMAGE 3D; Stuart Bowling, Dolby Laboratories; Tom Bracken, Technicolor 3D; Corey Bridges, Multiverse; Yusuf Broachwala, Bsat Labs LLC/ Baruch Productions; Michael Cai, Interpret, LLC; Gabrielle Chamberlin, Walt Disney Studios Home Entertainment; Sandy Climan, 3ality Digital, LLC; David Cohen, Variety; Dave Cook, NVIDIA Corporation; Jeff Cove, Panasonic Corporation of North America; Mike Dawson, Sony Electronics; Frank DeMartin, Mitsubishi; Jonathan Dern, Cinedigm Content And Entertainment Group; Richard Doherty, Microsoft; Frederik Du Chau; Eric Edmeades, The Kerner Group; Phil Eisler, NVIDIA Corporation, Marc Finer, DEG: the Digital Entertainment Group; Jim Fischbach, Intrepid Management Group; John Gaudiosi, journalist; Josh Greer, RealD; Phil Groves, IMAX Corporation; Buzz Hays, Sony 3D Technology Center, Sony Corporation of America; Scott Hettrick, 3DHollywood.net; Charlotte Jones, Screen Digest; Peter Koplik, MASTERIMAGE 3D; Richard LaBerge, EVP/CMO, Sensio Technologies; Lorne Lanning, Odd World Inhabitants, Oddmobb Inc; Ron Lim; Al Lopez, Spatial View; Marcy Magiera, Magiera Consulting; Jim Mainard, Dreamworks; Derek Manning, FOX Sports; Michelle Martell, Cinedigm Content and Entertainment Group; David Martin, Legend3D; Rich Marty, Sony Pictures Home Entertainment; Jeff Maynard, The Weinstein Company and Dimension Films; Robert Mayson, Consumer Electronics RealD; John Meyer, Meyer Sound Laboratories, Inc.; Patrick Naud, Ubisoft; Michael Pachter, Wedbush Morgan Securities; Philippe Paquet, Disney Interactive Studios; Andy Parsons, Blu-ray Disc Association; Greg Passmore, Passmore Lab; Joe Peixoto, Worldwide Cinema, RealD; Megan Pollock, Consumer Electronics Association; Steven Poster, International Cinematographers Guild; Bai Qiang, 3D China Ltd., Ample Luck International Capital Group; Ken Ralston, Sony Pictures Imageworks; Matty Rich, Hollywood 3D Director & Game; Brian Rogers, Godzilla; Barry Sandrew, Ph.D., Legend3D; Neil Schneider, S3DGA & Meant To Be Seen; Kurt Schwenk, Paramount Pictures; Deborah Senior, Toyota Motor Sales (TMS),USA, Inc.; Alec Shapiro, Professional Solutions Of America, Sony Electronics; Amy Jo Smith, DEG: the Digital Entertainment Group; James Stewart, Geneva Film Co; Andrew Stucker, Digital Cinema Solutions, Sony Electronics ; Chris Subagio, Double Helix Games; Jonas Tanenbaum, Samsung Electronics; Brian Van't Hull, LAIKA; Corey Turner, Sony Pictures Imageworks; Ken Venturi, NCM Media Network; Richard J. Verrier, Los Angeles Times; Chris Ward, Lightspeed Design, Inc. / DepthQ® Stereoscopic; Cevat Yerli, Crytek GmbH.
3D Entertainment Summit™ sponsors included:
Premier Sponsors of the 3D Entertainment Summit presented in association with Variety include: RealD, the conference 3D provider;

Sony Electronics, including its Digital Cinema Solutions Group, which is the official projection sponsor of the general sessions; Co-Sponsor: DEG (The Digital Entertainment Group); Official Sponsors include: MASTERIMAGE 3D, Meyer Sound Laboratories, the conference audio provider; Supporting Sponsors include: Samsung Electronics and inner-D;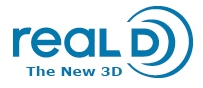 Sponsors include: NVIDIA Corporation, Mitsubishi Digital Electronics, Hyundai, Technicolor, BSAT Labs (2D to 3D conversion), JVC U.S.A, VOLFONI 3D Eyewear, Legend3D, Sensio Technologies, IMAX Corporation, Dolby Laboratories, SRS Labs, Panavision, DreamWorks, Panasonic Consumer Electronics Company; Official Screen Sponsors: Harkness Screens and Strong / MDI Screen Systems, 3ality Digital; Supporters: Texas Instruments DLP Cinema Products, Micoy Corporation, GUNNAR Optiks, American Paper Optics, Lightspeed Design, Inc. / DepthQ, Roxio, Quantel Inc., Spatial View, JUMP! 3D, Marchon 3D, Reliance MediaWorks, Virtual Images, from IGH Solutions, Transilwrap Company Inc., TriOviz SAS, TrioScopics 3D, 3DMedia, BlueStar Technologies and 21st Century 3D; Industry Partners: Interpret LLC, Los Angeles Times, ICG Magazine, Screen Digest, 3DHollywood.net, Home Media Magazine, S3DGA (The S-3D Gaming Alliance) and Meant to Be Seen (mtbs3D.com), the foremost authority group on consumer S-3D gaming and entertainment.
The 3D Entertainment Summit™ 2010 was presented in association with Variety is the definitive conference devoted to examining and analyzing the burgeoning confluence of 3D and entertainment. The event attracts more than 500 attendees representing a "who's who" in 3D from top brands and all aspects of the entertainment community, draws international media coverage and boasts industry-leading sponsors. For more information on the event, please visit: http://www.3d-summit.com or click the image below:
The 3D Gaming Summit™ in association with Variety, the most recent addition to the entertainment industry series of events produced by The Bob Dowling Group and Unicomm, LLC, featured an all-star speaker roster of industry leaders this past April. Keynotes included producer Jon Landau (Avatar), director Paul W.S. Anderson (Resident Evil), and executives Phil Eisler (NVIDIA) and Josh Greer (RealD). For more information visit http://www.3dgamingsummit.com or click the image below.

Mobile Entertainment SummitTM in association with Variety and in partnership with the Mobile Excellence Awards, the most influential and coveted awards program in the mobile industry, brings together the brightest minds in the mobile ecosystem for a two-day conference packed with in-depth, interactive discussions. From start-ups, studios, content providers, entertainment, apps and handsets, to brands and more, industry luminaries will share best practices and discuss the future of mobile entertainment to provide a unique and deep reach into the mobile and entertainment world. More information can be found at www.lamobilesummit.com.
The Bob Dowling Group – For 17 years through 2007, Bob Dowling was editor-in-chief and publisher of The Hollywood Reporter and president of the VNU Business Media Film and Performing Arts Group. During Dowling's tenure, The Reporter launched numerous new products, including the HollywoodReporter.com Web site, e-mail edition, weekly edition, THR East, Literary Hollywood, Festival de Cannes dailies and the Oscar Screening Guide, as well as many annual events such as the Women in Entertainment Power 100 stand-alone issue and its related breakfast event, the Next Generation ranking of prominent young executives, the Film and TV Music Conference and the reorganized Key Art Awards. Dowling recently started his own information and consulting firm, the Bob Dowling Group, to serve clients looking to navigate the converging worlds of entertainment and technology, with the 3D Entertainment Summit as a lead project.
Unicomm LLC is an independent business-to-business communications company specializing in originating and managing world class trade shows and conferences in underserved and nascent markets. Founded in 1998 in Milford, CT, Unicomm enjoys an impressive track record of dozens of successful show launches and hundreds of event productions. Unicomm's properties include the 3D Entertainment Summit in association with Variety, The 3D Gaming Summit, the LA Times Travel & Adventure Show, Adventures in Travel Expo in NY, CH, DC and Seattle, and the Green Travel Summit. For more information visit http://www.unicomm.org or click the image below:

Variety – Variety is the leading publication for business entertainment news, recognized and respected throughout the world of show business. The Variety Group – Daily Variety, Daily Variety Gotham, Weekly Variety and Variety.com – are all owned by Reed Business Information (RBI), the largest business publisher in the U.S. RBI is a member of the Reed Elsevier Group plc (NYSE: RUK and ENL).