Heya The Listener fans,

Boy do I have a treat for you!
I have had the privilege a couple of weeks ago to have a sit down with Mylène Dinh-Robic, one of the stars of this fabulous TV series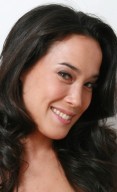 for an actual video interview.
She was here on another project – The Republic of Doyle.  And in fact, it was her that made that initial tweet that got me jumping up and down.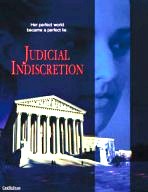 This very talented woman has been in such projects as Judicial Indiscretion.  Yes, I am talking about the Michael Shanks movie for those fans of his who know of this film 🙂
In it she played a judge's secretary of sorts.  She talks a bit about her experience on that film and her impression on Anne Archer.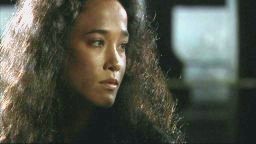 And if you can remember, she was also in an episode of Stargate Atlantis where she played the character Anika from the episode "The Kindred Part 2".  Here she talks about what it was like to be apart of such an amazing cast and how they made her feel like part of the family.  She also reveals her first encounter with Mr. Joe Flanigan.  It was so funny and cute at the same time.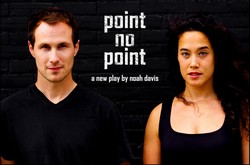 Then I asked about her part in a special play called Point No Point, written by a good friend of hers, Noah Davis.  It was done in Toronto so far.  I am hoping that the play gets to come here as I would love to see it.
We chatted about her two adorable dogs, about acting, favorite things and places.  We even touched a little on her family.  I did not want to go too personal, as I respect anyone's privacy.  whether it be a celebrity or a close friend.  Not everything in a person's life needs to be out there.  And I respect that.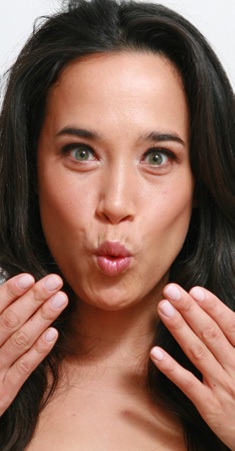 Then we got to the main reason for the interview:  The Listener.  Well, she could not say enough good things about her cast mates.
She even told me the basis of the reasoning to kill Charlie off.  A sad fact but true, but I will let her tell you in this video interview you are about to watch.
Enough of the reading, let us get to the "Listening" and watching of this very talented actress – Mylène Dinh-Robic.
You can also find Mylene on Twitter, and she has her very own FaceBook page as well.
So without any further delay, I present to you, Ms. Mylene Dinh-Robic.
In other news, I will be featured in one more Team WHR interview with Krista Rand I participated in with Kenn that will be posting soon. However, on a sadder note, I also need to announce to you all that I will no longer be writing for WormholeRiders News Agency.  This is purely for personal reasons that I will not discuss, but I wanted to go out with a bang as it were.
It has been a great two and a half years.  Time I will never forget.  I will, however, be making scattered posts on my own website,  if and when time allows.  So you can pop over there to keep up to date to what I have been doing.  Or you can keep following me on twitter, that is my second home, LOL 😛

Thank you to all the visitors popping in here to read my thoughts on various things.  Your support was awesome and one I hope will continue.
Thank you all.  XO
*Takes a bow then exits stage right* *Waves hand in air* Bye-bye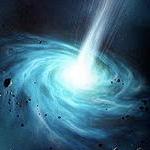 Thanks for stopping by WormholeRiders News Agency. I hope you enjoyed our interview with Mylene Dihn-Robic as much as I did interviewing her.
Please feel free to leave a comment here, click an icon below to share this interview or you can nab me on Twitter by clicking on my avatar to the right.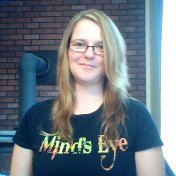 Come again.
Karen Ford XO