Welcome back Jules Verne Mysterious Island fans!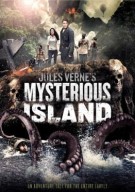 Hooray! Our wait for the classic Jules Verne Mysterious Island movie as presented earlier this year on Syfy  is finally over!
Today Red Box began distribution this enjoyable film we have all been waiting for on DVD release has arrived at two mega retailers so we can all own our own copies to play over and over again!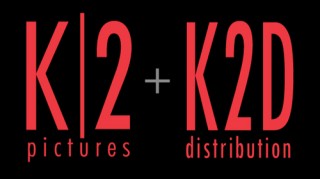 As you may recall, Syfy recently released this fun film on our television screens in the United States in April of this year with stellar ratings reaching the number sixth position with viewership over 2.4 million the premiere weekend.
This fun film is fantastic retelling of the ageless beloved 1874 tale by Jules Verne of Mysterious Island as produced by K2 Pictures. The great news is that Jules Verne Mysterious Island is now available at Red Box TODAY and is also available for pre-order at Walmart! for their debut of the movie on May 29, 2012 if you prefer that retailer.


The film is a wonderful presentation fit for all ages our your family featuring a modern science fiction theme of a wormhole in time sending modern day citizens back to the days during the American Civil war era!

Now you can own this great film Mysterious Island yourself and whisk your family to a world of adventure from the present back to earlier bygone days in the United States during one of the most turbulent events in history!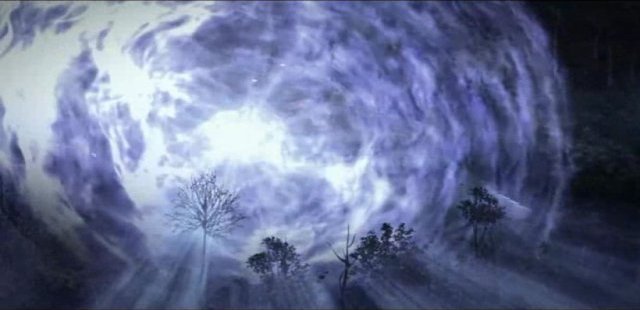 We include the promotional trailer, a fun behind the scenes (BTS) featurette and the complete press release below for your enjoyment.
As we have commented on previously, this reviewer finds that remakes of movies and television programs a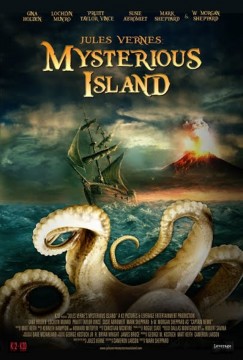 wonderful entertainment phenomenon providing a good way for viewers to see many of their favorite actors, while crews and craft persons are employed bringing joy to the fans of dramatic, mystery and science fiction productions.
If presented in a thoughtful manner, a remake, even lower budget productions like Mysterious Island are most enjoyable.
Mysterious Island was produced by George M. Kostuch of K2 Pictures in association with Leverage Entertainment and shot on location in the United States. In the opinion of this reviewer, one of the many secrets of success for such a creation is the "chemistry" of the cast. The acting talent is critical to producing a willing suspension of disbelief.
In this area the "Mysterious Island" producers created an environment conducive the re-telling of the Jules Verne classic. Without such chemistry, no production, regardless of budget will succeed. Shot on location in Louisiana on the gulf coast "Mysterious Island" featured celebrities with just such chemistry. Beginning with the gifted and gorgeous Gina Holden [Saw 3-D: The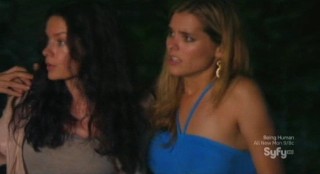 Final Chapter, Alien vs. Predator Requiem, Sand Sharks, Harper's Island] as "Jules Fogg", handsome favorite Mark Sheppard [Doctor Who, Supernatural, Warehouse 13, Chuck, Battlestar Galactica) as "Young Captain Nemo", screen legend William Morgan Sheppard [Star Trek [The Next Generation, Voyager, Star Trek: The Undiscovered Country, Star Trek 2009], Gods and Generals] as "Captain Nemo" the senior, athletic Susie Abromeit (Mothman, Battle Los Angeles, As the World Turns) as "Abby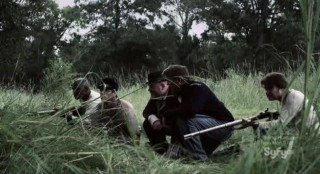 Fogg", female heartthrob Lochlyn Munro (Dead Man on Campus, Xtinction: Predator X, White Chicks] as "Captain Cyrus Harding", veteran actor Pruitt Taylor Vince [Drive Angry 3-D, Deadwood, The Mentalist, Constantine] as "Gideon Spillett" with supporting roles from J.D. Evermore, Edrick Browne, and Caleb Michaelson with supporting roles by Oren Hawxhurst, Tony Senzamici, Jacob Tolano, Lawrence Turner and Eric VanArsdale "Mysterious Island" hit the cast chemistry mark!

Mysterious Island succeeded in this adaptation of Jules Verne's 1874 "The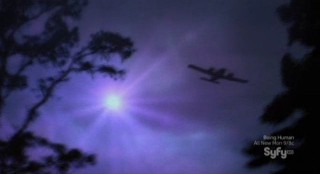 Mysterious Island" novel in part by merging elements of modern science and mythology with the adventure story most enjoyed since the original blockbuster in the 1961 production first hit the big screen.
PRESS RELEASE: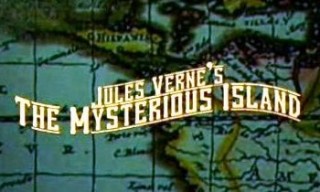 BATON ROUGE, Louisiana (May 14, 2012)  K2 Pictures + K2D and Leverage Entertainment are pleased to announce Jules Verne's Mysterious Island, a re-imagining of one of the world's most beloved literary adventures, will arrive in the in the U.S. on DVD this month. Drawing 2.4 million viewers (#6 all-time) during its February premiere as a Syfy Saturday Original Movie, Jules Verne's Mysterious Island will arrive first at Redbox, followed by a release at Wal-Mart, as was secured by distributor Green Apple Entertainment.
RedBox acquired the rights to debut the release on DVD beginning May 15. A special edition DVD, featuring a look behind-the-scenes and commentary from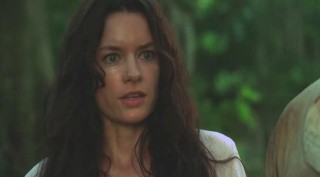 the directors, will be available nationwide through Wal-Mart beginning May 29.
Filmed on location in Louisiana, this cinematic adaptation of Jules Verne's 1874 novel The Mysterious Island (L'Île mystérieuse), adapted for the screen by Cameron Larson (Xtinction:  Predator X), was the directorial debut of Syfy on-screen favorite Mark Sheppard (Battlestar Galactica, Supernatural, Firefly, Warehouse 13).  The suspenseful adaptation stars Emmy Award-winner Pruitt Taylor Vince (AMC'S The Walking Dead, JFK) Mark Sheppard's real life father W. Morgan Sheppard (Star Trek, Transformers), Gina Holden (Saw 3-D, Alien vs. Predator), Lochlyn Munro (Dead Man on Campus, White Chicks), and Susie Abromeit (Battle Los Angeles), and features a cameo by Mark Sheppard as a young Captain Nemo. For more information, visit www.julesvernesmysteriousisland.com.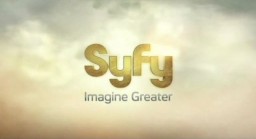 "We were thrilled with the response to the debut of our film on Syfy earlier this year, and now we are equally excited to be able to bring the film into people's homes via DVD," says George Kostuch, president and CEO of K2 Pictures.
George continues: "We hope people will enjoy watching this film for the first time if they missed the Syfy debut, and we hope our loyal fans will want to make it a part of their personal movie collection."
A Canadian Wal-Mart DVD release date will be announced shortly, and K2 Pictures + K2D are attending Marche du Film at Cannes to meet with buyers of other international territories in hopes to bring Jules Verne's Mysterious Island to an even bigger audience. Kostuch and company will also be pitching future Louisiana-based projects while at the prestigious film festival, including their upcoming picture 20,000 Leagues of Badass – a prequel/sequel to Jules Verne's Mysterious Island, which Kostuch anticipates becoming the next Syfy Saturday Original Movie for K2.
K2 Pictures + K2D is a Baton Rouge-based production and worldwide film sales company, focused on genre-based titles that are independently financed and produced within the state of Louisiana.  George M. Kostuch, president and CEO, along with Matt Keith of Leverage Entertainment, have produced nearly 20 films under the K2 banner since 2005, including an ongoing slate of Syfy projects. Company Website: www.k2pictures.us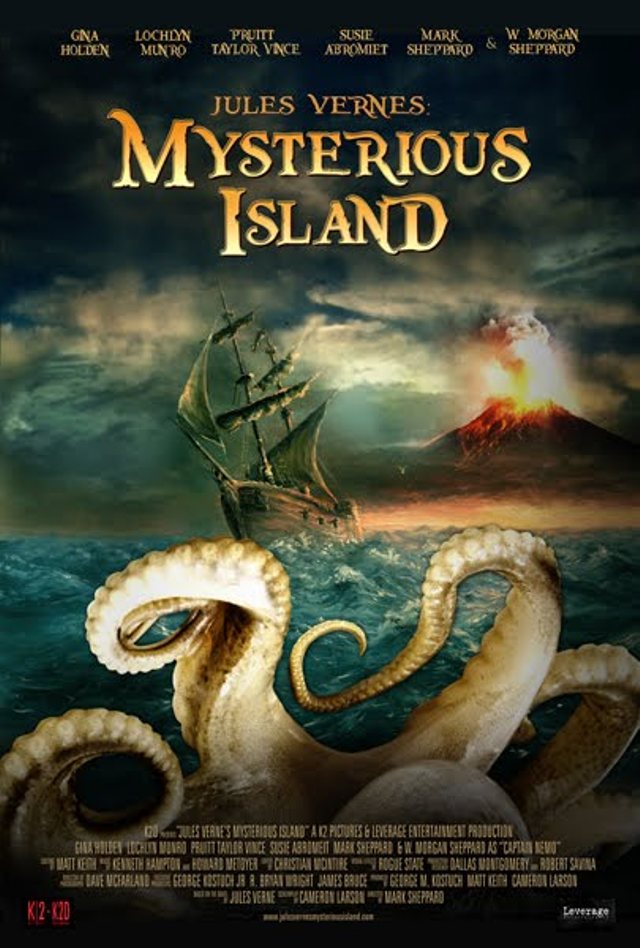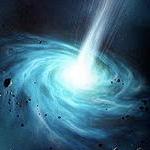 Thank you for reading and visiting WormholeRiders News Agency.
Please feel free to leave a comment here or if you prefer, click the social media icons below to share this news article.
Or as many of our readers and visitors often do, visit WHR on Twitter, WHR on Facebook or visit me on Twitter by clicking the text links or images avatars in this news story. I and the WHR team look forward to will Seeing You on The Other Side"!
Thank you.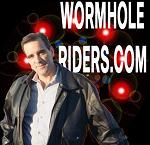 Best Regards,
WR_Systems (Kenn)