Hey Stargate Universe Fans!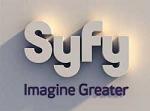 Stargate Universe Divided continues where Space left off. Be warned, while the story line is not revealed, what may be considered  minor spoilers lay ahead. Most of what is discussed herein has already been released in preview trailers. Nevertheless, If you do not like spoilers, even minor ones, please stop reading NOW.
We have Dr.Rush and Camile Wray taking sides together with most of the civilian crew. Then we have Col. Young supported by Eli and his fellow soldiers. I find that Rush's and Wray's alliance as a way for both to get their ways.
Rush needs Wray's influence and support of the civilian crew to see his way as the right choice. Wray needs Rush because of his technical knowledge of the ship and its systems. We saw them plotting at the end of Stargate Universe "Space".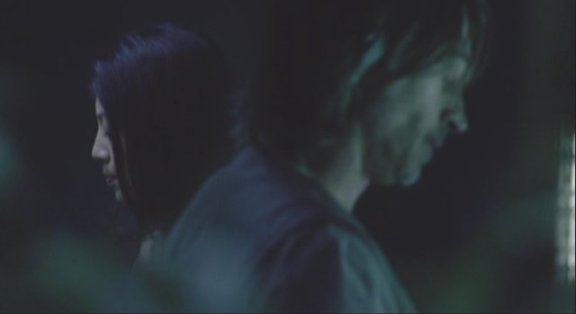 Chloe's nightmares seem to be effecting her decisions. Who does she confide in? Who does she push away?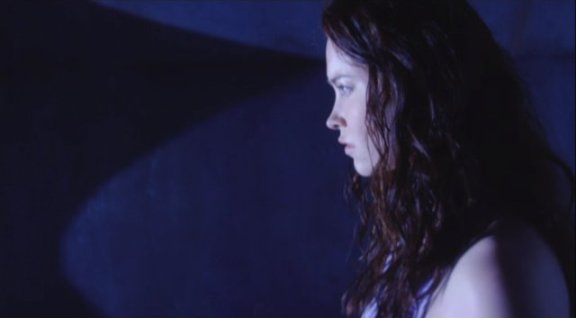 The only other person that understands what she's going through is Rush. Rush is also dealing with nightmares from the abduction as well. I personally do not know if he is refusing to remember what happened to him or simply with holding information to gain sympathy. I cannot be the only one that feels this way.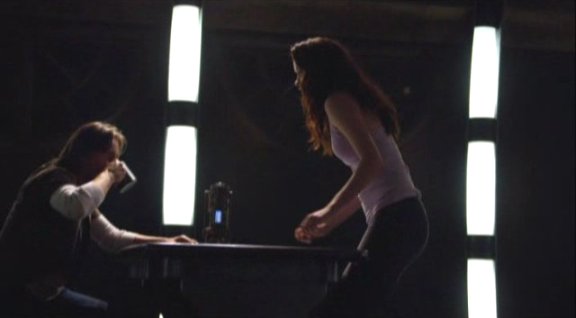 I have to say I was honestly surprised by the decisions Chloe decided to make and with whom. I was hoping Chloe would choose a better side. But at the same time I do feel for her because of what those aliens had put her through. Do I think she would have made better choices if she had not been abducted by the aliens? Her recent nightmares include seeing her mother (Anna Galvin) pictured below. So yes, I believe she would have made completely different choices.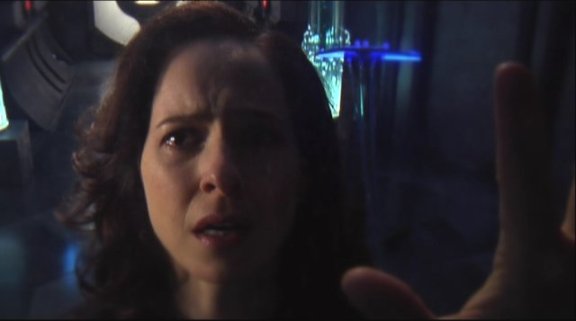 The lab room that Rush chooses to be his command center makes me wonder what other parts of the ship he has discovered and not told anyone about. It did not seem like anyone else knew about the lab other than Rush.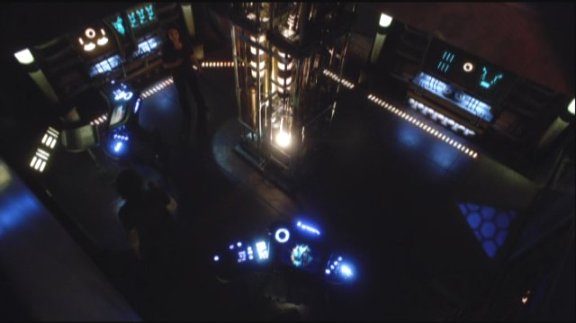 Eli may once again be considered to be torn between two sides. What's also interesting is how Eli can easily swing the advantage of one side to the other.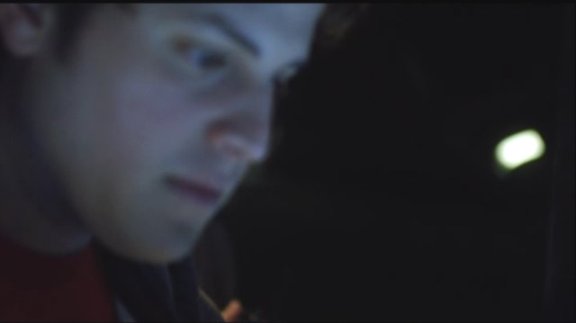 Both, Rush and Col. Young know this fact. I feel as if they are constantly playing one another in chess. In this case, Rush makes the first move by creating a second command center.  What is Col. Young's reaction? He takes the offensive position and finds a blind spot around what Rush is up too.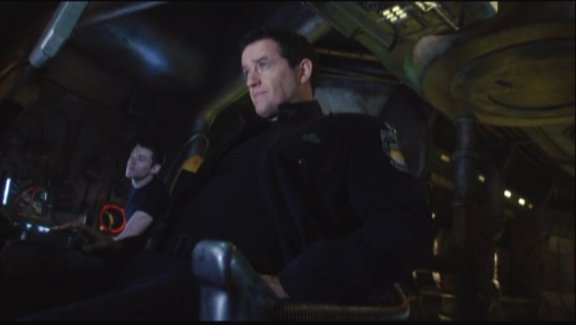 The exchange between Eli and Chloe after he turns himself over to the civilian side showed a different side of Chloe. I do not recall him ever seeing this side of Chloe before. Meanwhile Camile Wray (MingNa) is up to something!

Poor Eli felt used and betrayed. He was hoping she would not fall for the dark side.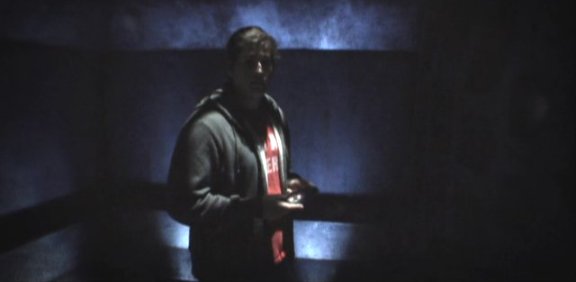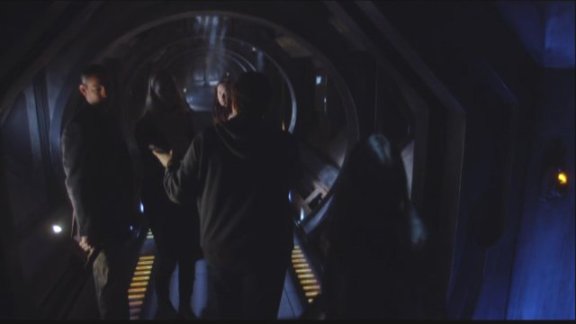 I really enjoyed the exchange between TJ and Chloe as TJ and another soldier is held in confinement. TJ tells Chloe in a firm and matter-of-fact tone that "…this is war." This exchange also made me think of what TJ said about underestimating Col. Young. Never underestimate your enemies in battle. It was exciting to see these to women size one another up. It was also disappointing both were not on the same side to begin with. It makes me wonder how or if their friendship will change afterward.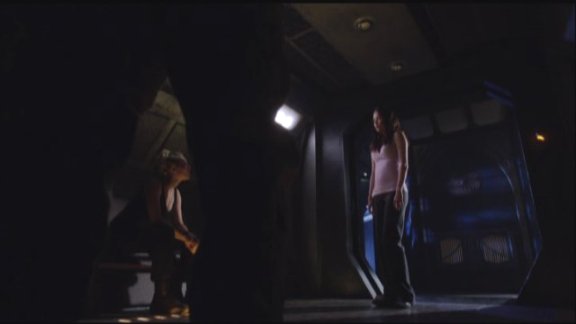 It did not take long for Col. Young to find a way to retake control of Destiny. Unfortunately, he was not only having to defend against Rush and Wray's alliance he had to deal with another force threatening everyone's survival. Fighting two fronts takes a lot out of anyone. I once heard an officer say, "The duty of an officer is not only to lead, but to make sure you get your men out of whatever mess you have gotten them into." That's easier said than done and not all officers can do the job right.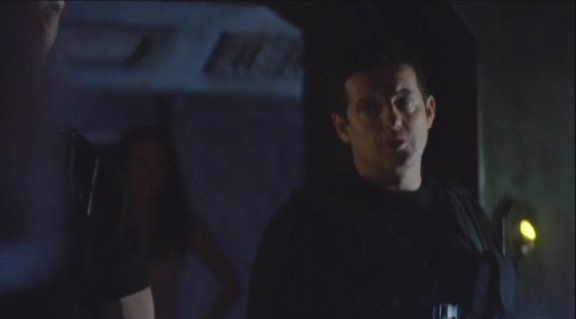 Thankfully a solution presented itself, but not before some extreme measures had to be taken. I do not want to spoil this part for you all. I figure it is best to watch and see for yourself. Col. Young resuming command knows this is not the end and more than likely can or will happen again. Wray is definitely disappointed at the turn of events, but let's Col. Young know her disapproval of his past decision. It was good to see Col. Young acknowledge the poor decision he had chosen. One has to wonder what the ripple effects will be from this point on.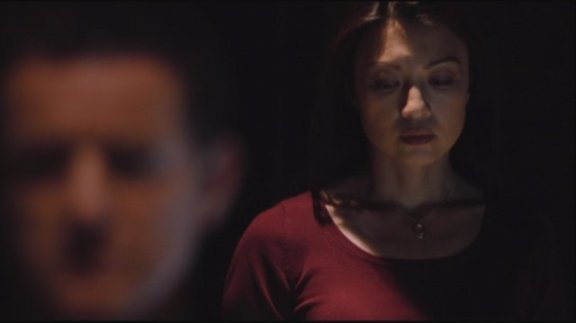 I was really pleased to see more screen time for Peter Kelamis (Brody) and Patrick Gilmore (Volker) as well as many others. Again I would like to thank both, Joseph Mallozzi and Paul Mullie for the wonderful writing job they have done with Divided. I enjoy seeing deeper to each character's psyche as well as their histories.
Divided airs Friday, April 09, 2010 on SyFy 9:00 PM EDT, or check your local listings.