Hey Stargate. Propworx and MGM Studios Fans!

WR_Systems posting for Kassandra aka MackenziesMomma on Twitter who is getting ready for the second day of the wonderful event The Stargate Auction! Day two of the auction will be underway soon conducted in Seattle Washington by Propworx and MGM Studios!
Of special interest is the outstanding charity effort to be auctioned today in the Stargate Auction auction, Lot #585: Starship Pin from Stargate SG-1's famous 200th episode donated by MGM Studios whom has announced they will auction a trip for two, including airfare from any North American location, 2 nights at the exclusive Shangri-La Hotel in Vancouver, an exciting day on the set of Stargate Universe and meal with cast & crew to support the BC Children's Hospital Foundation! WHR says one word: BRAVO! MGM you are to be commended for your generous nature to help the children!

Below Kassandra has selected but a few of the many exquisite images to share with you that she has captured at the part of the Stargate Auction artifacts from  MGM Studios Enjoy!
Goa'uld Pedestal. Have you ever wanted to own a piece of a Goa'uld ship? Here's your chance to have one of their pedestals!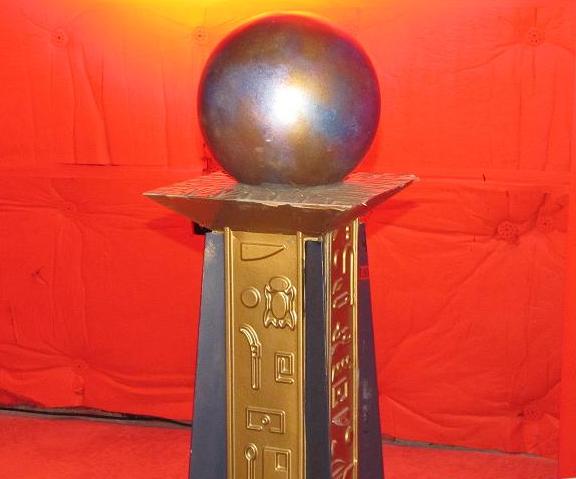 Goa'uld steering column: This device was used in multiple episodes to steer a Goa'uld ships!
Your very own GDO to identify yourself when you dial home!
Goa'uld Headdress suit. As seen in Stargate SG-1 Mobius by Teal'c!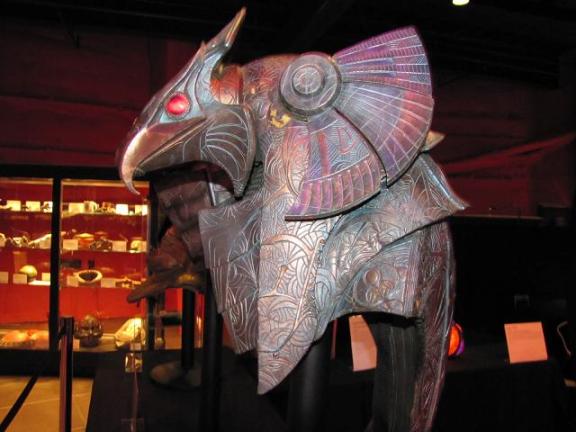 Zero Point Modules aka the proper English described as a ZedPM! Here's a rare piece of Stargate mystery: your very own ZedPM 🙂
A wraith stunner perfect for those instances the old style one is too big to hide 🙂
Your very own Wraith enemy (Michael's) to fight
Kassandra will be very busy today in Seattle working to bring you exciting first hand details of the event! Expect that she and WHR will have special surprises coming from the auction exclusively here for you.
She will be back with more exciting images and her report on the Stargate Auction by Propworx and MGM Studios! Feel free to leave a spam free comment here or visit the WHR team on twitter!
As always thanks for visiting WormholeRiders News Agency and we will see you soon "On The Other Side" on Twitter!
Best Regards,
Kenn