Greetings Stargate, Star Trek and Science Fiction convention fans,
It is true! Convention season is in full swing because today April 15, 2011 SciFi on the Rock begins holding their fifth yearly science fiction convention in St. Johns Newfoundland! Known by many on Twitter with the hashtag #SFOTR, On April 15-17, 2011 the fans of this delightful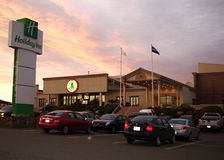 convention will be flocking to the Holiday Inn in their fair city on a an island often referred to as "The Rock" by the Newfies!
No we are not talking about Alcatraz, the other rock in San Francisco, this entire province of Canada is known at "The Rock"! If you are fortunate enough to live or are visiting the St. Johns area this weekend, tickets are available at SciFi on the Rock for an exciting visit with the celebrities featured in our video and noted below!
This year the festivities are a three day convention features legendary Stargate Atlantis and Star Trek celebrities including Da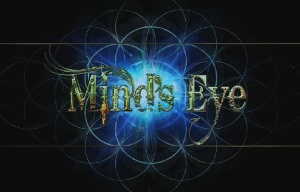 vid Nykl, Suzie Plaxton, J.G. Hertzler, Robert Axelrod, and Mike Savva! SciFi on the Rock 5 also showcases noted authors Charles Picco, Craig Wallace, Matthew LeDrew, Ellen Curtis, and Kevin Woolridge! Last but certainly not least the guests will be in for a special treat with the appearance of the creators of the fantastic hit web series Mind's Eye!
As in 2010 our very own team will not only be reporting from SciFi on the Rock , our current contributor Karenwill be moderating a Stargate and science fiction panel this weekend too! Way to go Karen! I cannot wait to hear all about her adventures and I am confident that you feel the very same way!
In closing for now, WormholeRiders News Agency would like to thank the producers of SciFi on The Rock for allowing Live From The Convention coverage. We will have both reports and videos of the panels subsequent to the conclusion of the festivities!

As always we appreciate your visiting our news sites at WormholeRiders News Agency. Thank you.
If you prefer, click the social media icons below to share this news article or as many of our readers and visitors often do, visit the WHR on Facebook or me on Twitter by clicking the text links or images avatars in this news story and or on See You on The Other Side"! Thank you.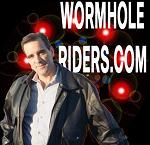 Best Regards,
Kenn