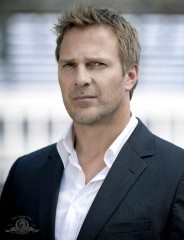 Welcome back WormholeRiders!
We are honored and pleased to announce our next special guest host, Mike Dopud of Mistresses, Halo 4: Forward Unto Dawn, Arctic Air, Warehouse 13, Grimm, Continuum, Smallville, Stargate SG-1, Stargate Atlantis, Stargate Universe and many more television and movie appearances, in an exclusive interview Sunday, October 26st at 5PM Pacific, 8PM Eastern.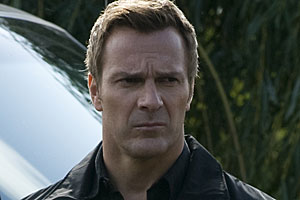 Mr. Dopud's star is on the rise, and we are thrilled for him. This Sunday we interview the affable, very able and simply adorable Mike Dopud.
Mike has booked a recurring role on ABC's upcoming series, Mistresses. Dopud will play Olivier, a good-looking European who buys Josslyn's (Jes Macallan) real estate firm.
Mistresses is an American version of a popular British soap opera, which also stars Alyssa Milano (Charmed), Yunjin Kim (Lost) and Rochelle Aytes (Desperate Housewives).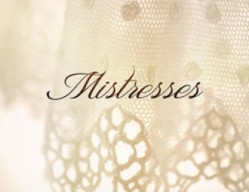 Mistresses featuring the very talented Mike Dopud will make an exciting debut on the American ABC Network in early to mid 2013 since the broadcast schedule has not be precisely determined as of this news article.
However, knowing the talented actors in the series including Mike Dopud, Mistresses is expected to be broadly syndicated in many countries including Canada.
We include the extended promotional trailer below for your enjoyment.
The very busy actor has most recently guest stared on Grimm, Smallville, Warehouse 13, Continuum and is voicing the character General Black on the live action web series, Halo 4: Forward Unto Dawn. We include a clip from Halo 4: Forward Unto Dawn featuring Mike Dopud for your enjoyment.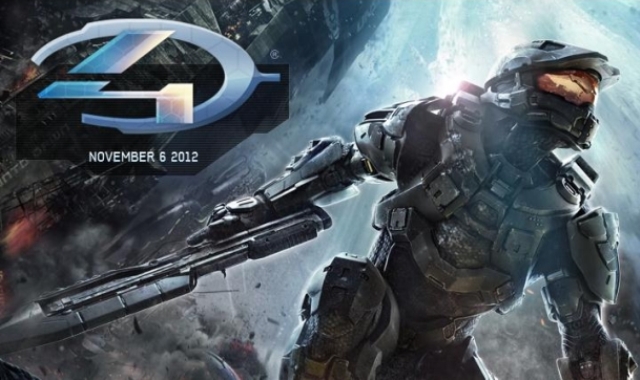 With such versatility, we know, at WormholeRiders, that Mike Dopud will be one of the top actors in entertainment in a very short time.
In Canada, Dopud's stunt background has come in handy as he and actor Aleks Paunovic (This Means War) spar with each other in an episode of the CBC action series Arctic Air, staring Adam Beach (Cowboys and Aliens) and Pascale Hutton (Sanctuary).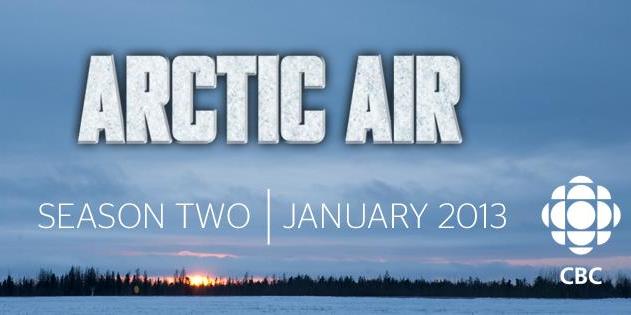 Arctic Air is one of several Canadian made series that have attracted Dopud and several other very talented actors to a growing industry. For whatever reason, American television networks are more cautious in their choice of new television shows gracing their screens then Canadian networks. Is it possible that Canadian television producers have stumbled upon a recipe that works for American viewers?
Continuum, the little show that could, seemed meant for a small audience in the summer of 2012, but ended up surprising everyone with its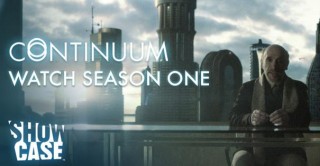 success both above and below the border. It seems that some Americans, who could not watch the show legally in the U.S, found other ways to access the content. The phenomenally successful series, which performed very well over the usually slow summer season, will begin production on the 13-episode season 2 in Vancouver in 2013.
Ratings for the show shattered all previous Showcase premiere records, and dominated its Sunday night 9-10 p.m. timeslot. "'Continuum was a tremendous success for the channel," said Barbara Williams, Senior Vice President, Content, Shaw Media, in a press release. "We are proud to green-light such a prolific ratings hit and original series for a second season, and to continue Kiera's journey through time for our dedicated viewers." Continuum stars Victor Webster (Carlos Fonnegra) and Rachel Nichols (Kiera Cameron).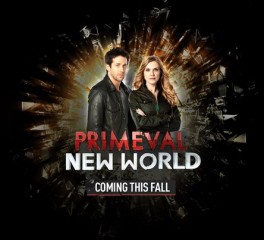 Primeval New World, another series produced in Canada, has been picked up by Syfy channel in the U.S. Impossible Pictures, the British entertainment company, partnered with Canadian indie Omni Film Productions on the Canadian sci-fi series.
A Canada-UK co-production, Primeval new World uses characters and story-lines from the British Primeval series, while inserting new Canadian characters and story-lines into the local version. Set in Vancouver against the backdrop of the Pacific Northwest, the 13 one-hour episode series is distributed by Entertainment One which also produces the hit series Haven which as featured in the United States on the Syfy Channel.
Developed in association with Space Channel and the producers of the original UK series, Impossible Pictures, Primeval: New World will deliver all the thrills and gripping story lines that fans of the British series have grown to love, but this time set in North America.
Primeval New World will star Niall Matter (Eureka), Sara Canning (The Vampire Diaries) and Danny Rahim (Young James Herriot) as a team of animal experts and scientists investigating paranormal events, while battling both prehistoric and futuristic creatures. Sanctuary's Amanda Tapping is directing several of the episodes.
As Canadian produced series continue to grow, American networks have taken notice and are looking north for great new ideas. Take, for example,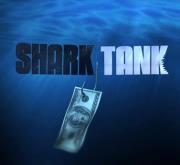 ABC's Shark Tank, a popular series, originally conceived in Canada as a series called Dragon's Den. Both Robert Herjavec and Kevin O'Leary have the distinction of being on both Dragon's Den and Shark Tank.
Shark Tank, spanning three seasons, with eight different angel investors from a variety of industries. These angel investors, also called "sharks", battle it out for a chance to invest in promising new companies.
The show illustrates the American dream, which is something people still believe in despite the bad economy. By watching the show, you're entertained, inspired and you end up learning a lot about what it takes to sell your idea and make it a reality.
Shark Tank is produced by reality TV legend Mark Burnett. In the third season, which just concluded, the Sharks offered over $6.2 million dollars of their own money in investment deals. There have been eight sharks throughout all three seasons. Daymond John, Kevin O'Leary, Robert Herjavec and Barbara Corcoran have been in all three seasons. Kevin Harrington was in season one and two, Mark Cuban in two and three, Jeff Foxworthy in season two and Lori Greiner in season 3.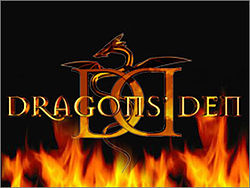 While American series television production is on the decline, and has been replaced by cheaper reality shows, countries like the U.K and Canada have chosen to go forward with their own shows, easily equaling and surpassing the quality of U.S shows.
These shows offer a fertile ground for mining ideas that American TV producers can quickly adopt in place of actually coming up with original shows. Sometimes it works like a charm. "The Office" helped turn Steve Carrell into a major star. "American Idol" introduced US audiences to the acerbic insults of Simon Cowell. When those shows are hits outside of the U.S, American networks take notice.
With Canadian shows becoming huge hits in the U.S, expect to see more Canadian actors becoming household names as a result of what they have done in Canada. This is a big difference for Canadian actors who have historically had to move to the United States to gain success in the entertainment industry.
As Canadian television becomes more popular to American viewers, will Canadian producers be forced to censor episodes that might show American government or culture in a negative light? For example, CBCs Little Mosque On The Prairie, an internationally acclaimed sitcom about a group of Muslims trying to live in harmony with the residents of a rural town in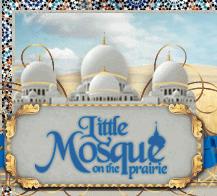 Saskatchewan, was accused of "offering Canadian viewers their fill of nefarious American officials carrying out equally nefarious deeds in Canada while Canadian officials either oppose them or fail trying." The accusation came from a 2008 cable between American diplomats accidentally leaked and published in The Globe and Mail.
"It's a show that's been credited with addressing hatred with comedy and building bridges between communities, so I thought, oh, man, how ironic to be called out for this one episode that happened to have a border issue in it," says Mary Darling, the American-born CEO of Westwind Pictures, which made the series. U.S Embassy officials in Ottawa told Washington an episode of the show "portrayed a Muslim economics professor trying to remove his name from the no-fly list at a US consulate" where he encounters "a rude and eccentric US consular officer" who worked hard to "avoid being helpful."
The cable did not mention that the curmudgeonly professor had actually lied to his family about being on the no-fly list in order to hide the fact he was afraid of flying. The consular official – played by the always-eccentric David Foley of "Kids in the Hall" fame – first gives them a hard time for showing up without an appointment, but then helps them out when the professor politely says 'thank you.' "At the end of the day the US official is the only sane person in the group," says Ms. Darling.
US diplomats have obviously taken the situation seriously, going so far as to monitor Canadian television for signs of a shift in the national mood. There you have it, friends, Canada and the United States could have an international incident over a television show. Now you have even more reason to watch shows produced in Canada.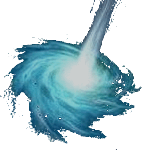 Thanks to Kenn for final editing, audio/video embedding, and many thanks to you for reading and stopping by WormholeRiders News Agency. We look forward to chatting with you during our exclusive interview with Mike Dopud!
Please feel free to leave a comment here, click a social media icon below to share this review.
Or you can visit and follow me on Twitter by clicking on my avatar to the right and we can tweet about the celebrities on You Decide.

Thanks again.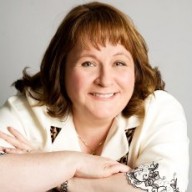 Regards.