Hello The Vampire Diaries fans,

Welcome again to another epic episode. Last episode, we saw that something bad was going on in Elena Gilbert's (Nina Dobrev) mind with the hallucination at the end of last week's episode.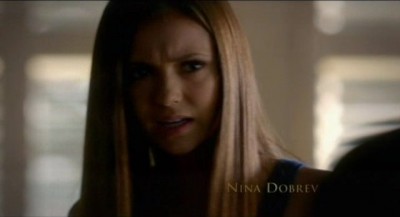 Apparently, there are severe consequences to those who kill vampire hunter, and we are to learn why in this episode having a lot of fun alongside. One reason for fun? Elena's hallucinations of Katherine Pierce (Nina Dobrev) which was glorious!
The next episode, "My Brothers Keeper" featuring the annual "Miss Mystic Falls Pageant" when Caroline and Elena will provide April (Grace Phipps) some advice looks great too. Courtesy of The CW Network, we include the promotional trailer for this Thursday's below for your enjoyment!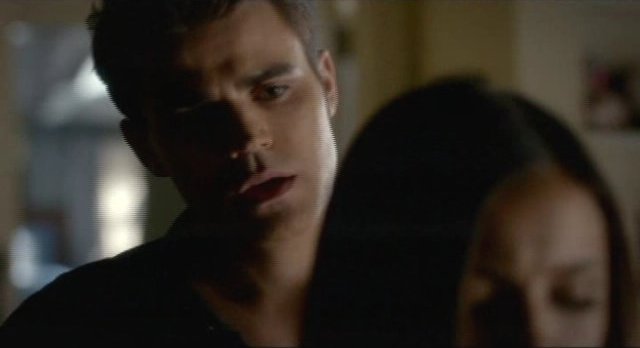 We All Go a Little Mad Sometimes: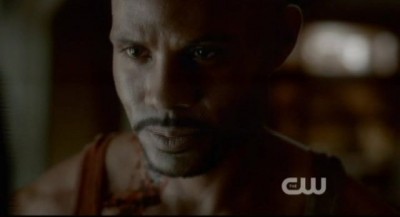 As we are used to, terrible things are about to happen in Mystic Falls this week. But when was it that life was easy there in Mystic Falls, huh?
Well, it started with the hunter himself haunting Elena. Connor Jordan (Todd Williams) does a far better job as a haunting than a hunter and when Elena called for Jeremy Gilbert (Steven R. McQueen) for help before stabbing Connor in the neck, she realized she had stabbed Jeremy himself whom she thought to have been Connor.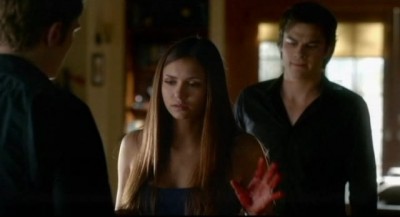 It is all crazy and awesome at the same time. It seemed that Elena was not going to have peace at all after killing the hunter. It got even worse when Elena told Stefan Salvatore (Paul Wesley) off as he tried to reach out for her.
I mean, the guy was trying to find her a cure for vampirism, but why would not she think like "well, there might be a reason for Stefan's lies. When was it that he did something to cause our loved ones deaths?" However she would not have gone that way, would she?
No, it would have so easy if it had happened that way… even when Stefan told her it was not what it seemed, she would not listen to a word of what he had to say. You know what is even crazier I would call it signs of Apocalypse? Damon Salvatore (Ian Somerhalder) tried to tell her his brother had very good reasons to do what he did.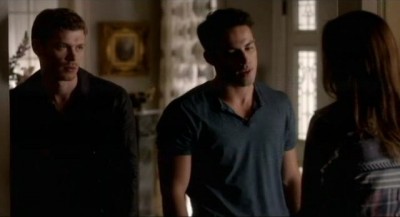 In the meantime, Klaus returned to Mystic Falls from Italy to surprise Tyler Lockwood (Michael Trevino) in a very intimate fingers licking moment with Hayley (Phoebe Tonkin).
While he kept on complaining about how crappy things ended up with the plan for keeping Connor Alive, Caroline Forbes (Candice Accola) arrived with a box containing Ty's stuff, it was a break up box she was delivering as Klaus assumed it was all because she had met Hayley. Poor Klaus fell into their trap like a real fool.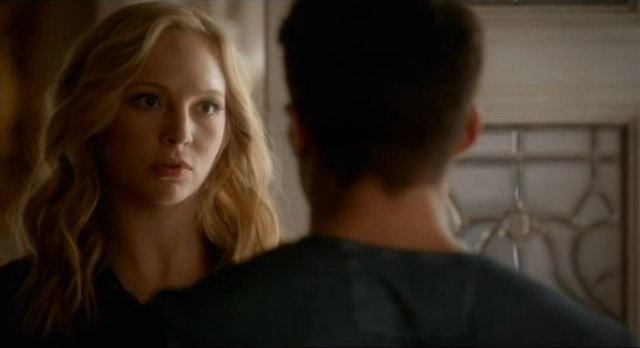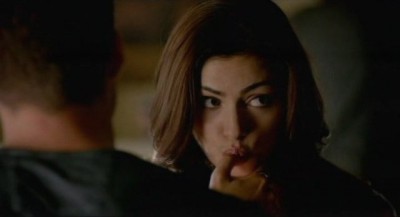 See, last time we knew that Hayley helped Ty break the sire bond between him and Klaus (Joseph Morgan) and now their goal is to help other hybrids get their freedom all under Klaus' nose.
And that is why Caroline made that entire scene, to make Klaus think in the wrong direction. It was though, nice to see Hayley got uncomfortable with "Forwood's" kiss, which was awesome.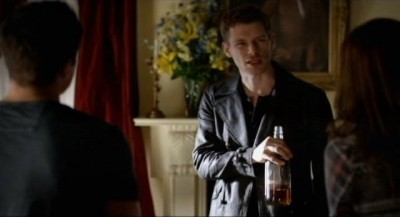 Time to get down to business as Klaus paid a visit to Elena's house to talk to Stefan about what the heck is going on with her and the hallucinations as he himself had killed five vampire hunters centuries ago. 
As he said, the consequence is that after killing the hunter, she prevented him from achieving his last vampire hunter, and by the spell cast by that witch hundreds of years ago, the killer would be haunted for a really long time.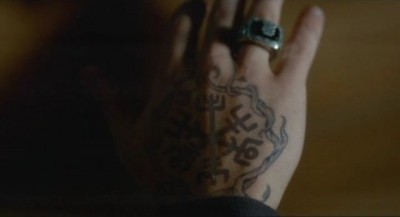 Since Jeremy has a mark in his hand, it is obvious that he is in fact a potential hunter and will be a key to the problems we have Elena in. Fact is, Klaus had no full understanding about the curse of killing a hunter.
The only thing he knows well is what a vampire goes through after killing the hunter, so he kept Elena locked up. Klaus told Elena that he could not make it stop, the hallucination. They would eventually stop. Like what happened to him, it stopped after some fifty years.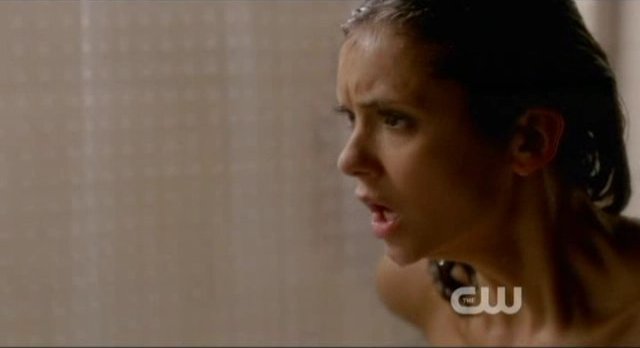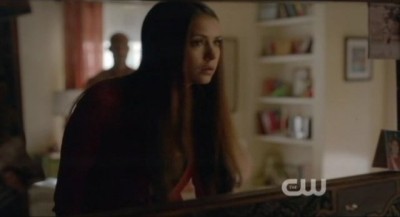 The thing I found most interesting about the hallucinations is that Connor is freaking scary.
He hopes for him to make a move and break her neck in a second or out of nowhere to stab her violently killing her, but he does not do that. Instead he terrorizes her psychologically making her fell guilty for killing him as he said he had a family, which is what Elena cares the most.
At the time Katherine showed up I nearly fell from the sofa. She started off saying "how about we have a little chat? Did you miss me?" to m amazement, I was screaming "YES, I missed you so badly! Now suck me in the neck, baby, and all my blood is yours!"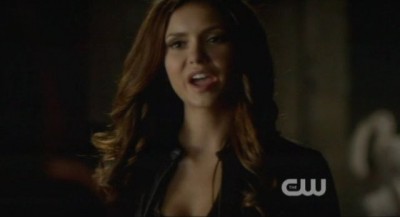 Best thing in the season so far, Elena's hallucinations of Katherine was amazing. You know what drives Elena to madness? The thought that she might become what Katherine was and lose Stefan's love, which was insanity, was amazing because this way we could see her fears through a new perspective even though it all her and her mind doing the job.
Even being a vampire and have killed someone, it is just not possible that it would go like that for Elena… it would take more than a kill to change Elena's personality and again, this is why these hallucinations is so fantastic. Seeing Katherine the bitch reminding Elena of everything awful that has ever happened in Mystic Falls as her fault was genius.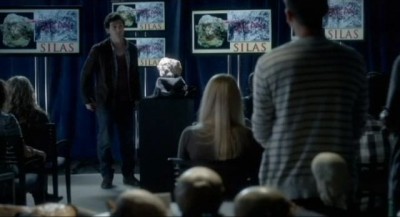 Damon and Bonnie Bennett (Kat Graham) went to Professor Shane's presentation of that freaking scary story about the immortal powerful guy who wanted to regain his power and that we should be afraid was kind of cool, since we know something very dark is coming to town, it made me wonder.
"Shanelame" needs a hunter, it is clear and obvious that he had guessed by Damon and Bonnie's curiosity about the mark and they had a problem regarding hallucination. He helped them as well as himself by telling them how to save Elena.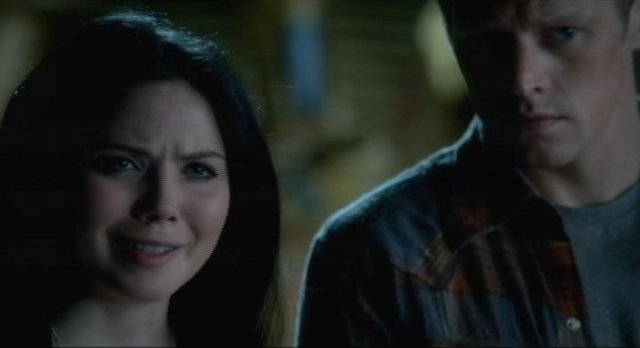 The guy who could possibly be a hunter would have to kill a vampire in other to carry on the job Connor had left undone, but time was running out and Elena was already at the bridge letting go of her ring as the sun was about to come up. One of the last hallucinations she had was her mother's, Miranda Gilbert (Erin Beute) which was very nice. She was convinced; Elena was ready to die once and for all.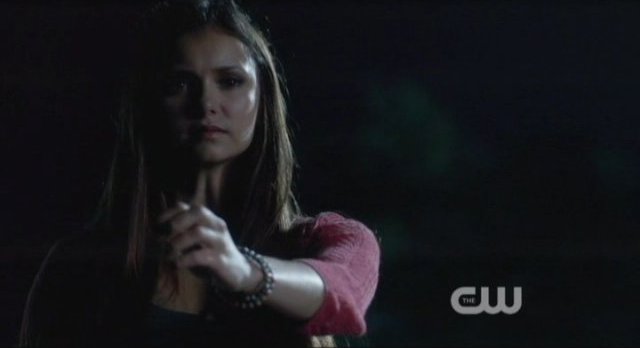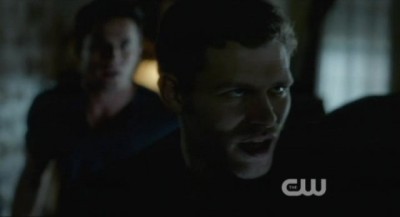 When Klaus found out that Caroline was playing him, of course he was mad but she could calm him down and she told him of how to set Elena free from the hallucinations' curse.
Ty and Hayley had convinced their friend Chris (Ser'Darius Blain) to help set Elena free from Klaus house and promising that they would help him go free from Klaus forever, but at the moment he was leaving, Klaus arrived to put an end to his escape.
This is how it went after Klaus' little show about making sure he would have Chris obeying him whenever he wanted and the sired bitches talk. Klaus had his hybrid Chris killed by Jeremy taking Connor's place and releasing Elena from the curse almost a bit too late, as the sun was up burning her if it was not for Damon to have saved her going under water before she was on fire.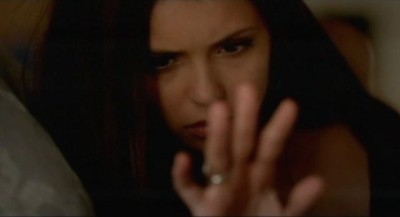 Remember I mentioned Damon even tried helping Elena come to her senses when she was blaming Stefan? So in the end of this episode, as he himself said it would be a very annoying path, it was indeed adorable to see that he is not selfish at all, as he told everything to Elena about the cure and everything Stefan was doing to get it for her.
In this episode, they did something bad to a friend to save another. The thing is that this friend who died was from Tyler's pack, he is a werewolf vampire hybrid; it got me thinking whether he will follow on a different way.
It is just like choosing between family and friends, which is a horrible thing to do. It guts me to see Tyler and Caroline's relationship so shaken by that bastard Klaus.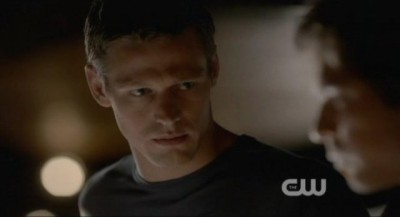 At almost the last minutes, more revelations to go. Matt was warning Damon that Professor Shane is creepy. Well, who did not know that? LOL Well, it turned out that he and Pastor Young were connected and that is why he was not a stranger to April Young (Grace Phipps).
So whatever Pastor Young (Michael Reilly Burke) was planning with that explosion, it is connected to Professor Atticus Shane (David Alpay). If he is the only one who would be able to help the hunter when its mark reaches its completion, what the frak would the hunter go through when his mark is complete? Damn, too much time to wait for answers.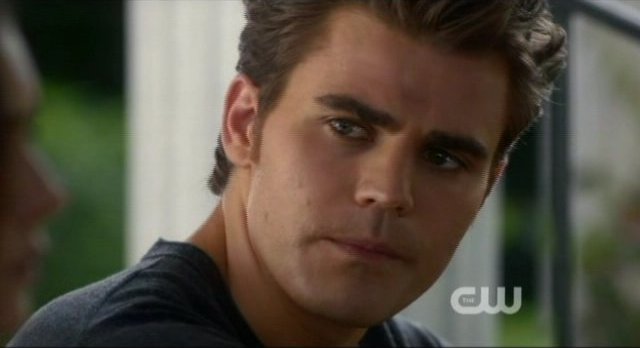 Stelena suffering is ahead. Elena loves Stefan, this is ture. But now she is a vampire and her being a vampire is more identified with Damon. She is divided and it hurts because she has ever loved Stefan, it has always been Stefan so how to deal with Damon and identifying herself so awesomely with him?
It is all suffering. It makes me think that the best way for these three was to end the relationship and Elena would find herself with Matt (Zack Roerig) again. I know I am going to hate it if it ever happens…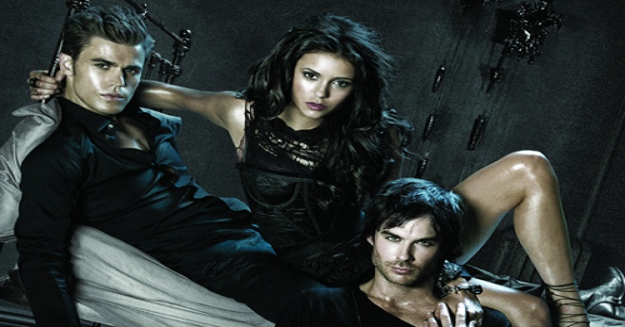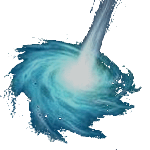 Thanks to Kenn for helping with image and video embedding since my computer exploded. And as  always, we appreciate you visiting the WormholeRiders News Agency!
Feel free to share this article by clicking the social media icons below. You can visit the WHR on Facebook or me on Twitter by clicking the text links or images avatars here. In any event, the WormholeRiders will look forward to Seeing You on The Other Side on Twitter to tweet about The Vampire Diaries!
Thanks for reading!