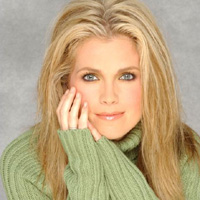 According to TV Guide's Michael Logan, Melissa Reeves (Jennifer Horton) will be returning to Days of Our Lives in November of this year! She begins shooting her scenes in September.
Melissa left the show in the summer of 2006 to move to Tennessee with her family. As such, the beloved character of Jennifer Horton left town to take a reporting job with her husband, Jack Deveraux, in London, England. They took along their son, Jack Jr. and their daughter, Abigail, left Salem shortly after. She reprised her role briefly earlier this year for Alice Horton's funeral.
Reeves has played the role of Jennifer off and on since 1985, when the character appeared as a rebellious teenager. There was only one other actress to play Jennifer as an adult, Stephanie Cameron, who played the character from 1995-1998, when Melissa left the show due to personal reasons. (Two other actresses, Maren Stephenson and Jennifer Peterson, played Jennifer when she was a child.) She is the most well-known actress for the role, having played it from 1985-1995 and again from 2000-2006.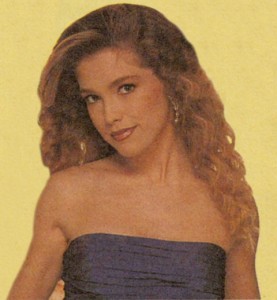 Personally, I couldn't be more excited about this development. Jennifer was literally the reason I started watching the show. My parents didn't allow me to watch soaps as a kid, but taped it on VHS after some shows I watched. She came on-screen and I was captivated. I decided it wouldn't hurt if I just watched one storyline, so I kept up with Jennifer for nearly six months before finally convincing my mom to let me watch the show as a whole. If not for Melissa's portrayal of the character, I may not have become a Days fan (which would, frankly, be pretty tragic).
My hope is the next announcement is that they will bring back Matthew Ashford (Jack Deveraux), whose character has been killed off and brought back more times than I can keep track of. Jack and Jennifer have been one of the supercouples of the show for over a decade and share two children. Even if they somehow break up, I would be willing to put money on an eventual return for Jack. That tends to be the trend with those two. One will come back and eventually the other will, as well. Still, I'd like for them to return together.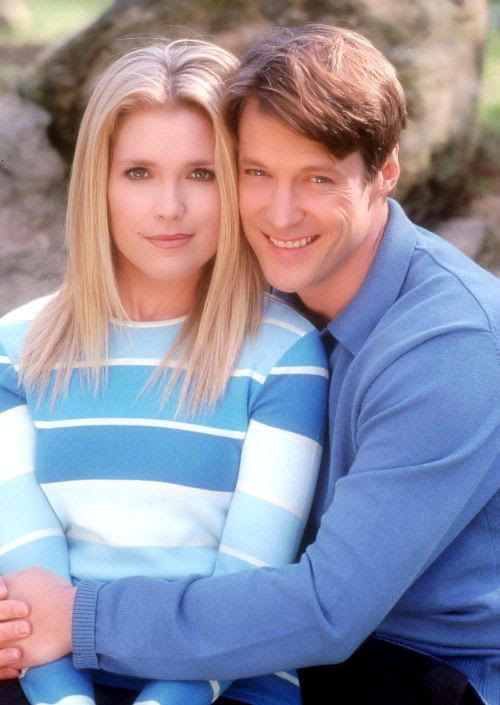 Although I truly do hope for Jack's return to Days, there are still several relationships I'd love to see more of between Jen and some of the other Salemites. Even though many of the characters she used to interact with are gone, such as Alice, Steve, and Kayla, I imagine there's still a lot of people in Salem who will be happy to see her coming home. I believe Jennifer will likely also have a lot of scenes with her Aunt Maggie. They're both grieving the loss of Alice Horton – which Jennifer can't be taking well, as she was pretty much raised by Alice. Plus, Lord knows she'll probably have a thing or two to say about Maggie's blossoming relationship with Victor Kiriakis. Plus, we'll probably see her with Bo and Hope, again – and I don't doubt she'll be trying to get them back together, if they're not already.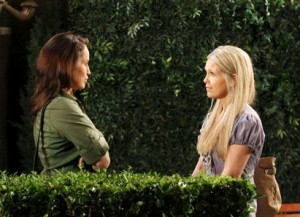 My favorite, though, will be the Jennifer/Carly dynamic. The two were best friends all through their time in boarding school and while Carly was on the show in the early 90's, the two were still close friends. Of course, Jennifer is also close with her cousin, Hope, which could cause her to be stuck in the middle, if the CarBo vs. Bope storyline is still going on. As well, both characters have drastically changed since that time, so it's hard to say whether they'll still be friends, or at least, as close of friends as they once were. With such a history between the two of them – especially considering both their pasts with Lawrence – I definitely look forward to seeing them reunited for more than just a couple brief scenes.
Another thought which crossed my mind about Jen and Carly is the war with Vivian Alamain. One of my favorite scenes when Jennifer returned for a few episodes this past spring was when she and Vivian had a confrontation on the pier. Jen holds nearly as much hatred toward Lawrence as Carly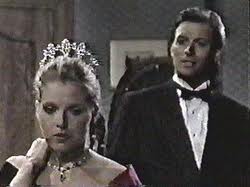 now does. Whether or not she condones Carly's methods of dealing with him (aka stabbing and ultimately killing him), I'd say it's a safe bet that she's on Carly's side in that break-up. After all, the majority of her problems with Lawrence were as a result of trying to protect her best friend. It was by posing as Katerina (Carly) that she ended up being raped by Lawrence. I'd love to see her help bring Vivian down! She may look sweet and harmless, but that girl has an edge when she needs it, and I love to see that side come out.
Jennifer's been through practically everything from losing her husband (and getting him back – several times), to rape, to undercover reporting to giving birth in a cave and even hanging from a cliff while very pregnant. I'm excited to see what the writers have in store for her next!
Whatever storylines result from this, I couldn't be happier to hear that Melissa Reeves will be back on the show! I probably screamed so loud my neighbors could hear when I found out. I can't wait to see her back on Days again!
ValaBlack