Welcome back science fiction musical drama lovers!
Believe it or not, it is true citizens!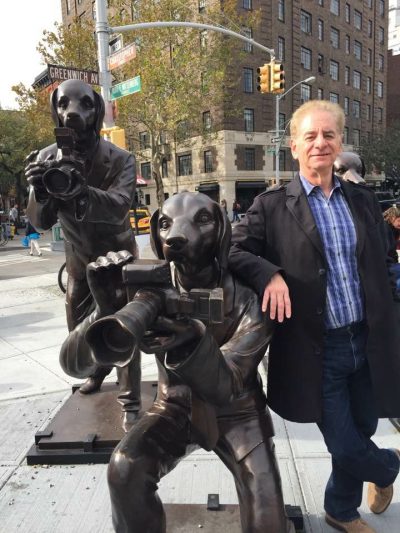 Gary Morgenstein, a critically acclaimed writer, entertainment expert, lover of all things scientific, has long been rumored to help earthling Mad Mel (Michael A. Green) and his waitress turned lover from Marradia, Roni (Sage Melcher) return to Earth in 2017.
An intense investigation into these rumored science (fiction) developments has been instituted to reveal the truth; that Mel, on our planet will get help from Roni via messages of music and love.
When the news began leaking from alleged sources at the White House in the United States, science fiction admirers across the planet became delighted that Gary has brought one of the Ancient Aliens (Roni) back to New York City in order to make love with Mel, AND ultimately save the Earth itself!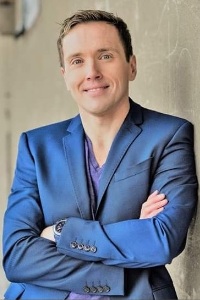 What is Roni and Mel's marvelous mission? To help save the hapless humans from destruction by Roni's own alien race known as the mischievious and often marauding Marradians!
Reliable sources at Area 51 indicate the facts; that a wormhole has been utilized to convey Roni to Mad Mel at the Midtown International Theater Festival in New York City THIS WEEK to share their message of freedom, love and music to defeat the malevolent Marradian's seeking to dominate our fair planet.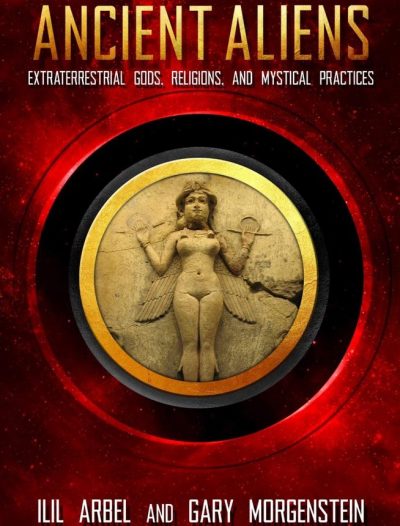 A long time ago, in a galaxy far away, a group of Ancient Aliens named the Marradians came to Earth. Ironically, according to legends about the Ancient Aliens delineated in Gary's new book "Ancient Aliens: Marradians and Anunnaki: Volume Two: Extraterrestrial Gods, Religions, and Mystical Practices" the inhabitants of the planet Marradia, 16.7 light years away from our planet, began their visits to Earth peacefully to help foster civilization on Earth.
Somewhere along the way, after helping human beings on Earth achieve great accomplishments for our race, something went horribly wrong as the Marradians became somewhat crazed, bent on the destruction of humanity.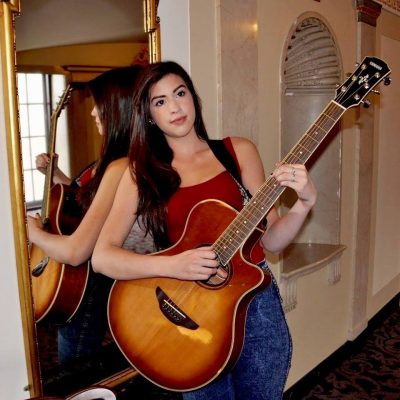 Perhaps jealous of our advancements on Earth, it will undoubtedly require intervention by Mel (Michael A. Green (Mel), and the dulcet tones his love interest Roni (Sage Melcher) to change the minds of the invading Marradians.
Together with a talented ensemble cast appearing this week at the Midtown International Theater Festival, you as a citizen of Earth can learn how Mel plans to save Earth from the horrendous fate that fortunately awaits us all in New York City!
We include a recent interview with Gary below for your edification, and will be back with a complete review of this exciting entertainment event subsequent to their performances in New York at the fabulous festival!
Press Release:
KILUNA KALANA FROM MARRADIA!
INTERGALACTIC MUSICAL MAD MEL SAVES THE WORLD TO PREMIERE AT MIDTOWN INTERNATIONAL THEATER FESTIVAL JULY 18, 22 and 23
NEW YORK — JULY 2017 – Thousands of years ago, ancient aliens called the Marradians visited Earth to share their knowledge and make humanity what it is today. Well, we gotta blame someone! Now they're coming back to destroy us. Unless Mad Mel, the Hans Solo of our story, can save the planet.
Journey 16.7 light years to Mad Mel Saves the World, a madcap intergalactic adventure blending pop, rock, rap music, Vogue and club dancing with a dose of political satire, for its world premiere at the Midtown International Theater Festival.
Performances of the one-act musical will be held Tuesday July 18 at 630PM, Saturday July 22 at 7PM and Sunday July 23 at 3PM at the Workshop Theater's Main Stage, 312 West 36th Street in Manhattan.
Tickets are available at https://web.ovationtix.com/trs/pr/975143, 866-811-4111.
In Mad Mel Saves the World, our hero is a best-selling Earthling and author of 361 books on the Marradians – except that it turns out the Marradians are real, and under the despotic rule of an evil Imperial Chancellor. Now Mad Mel must travel through a Wormhole to join the Marradian Resistance and save Earth from an imminent invasion. Over the course of his journey, Mel falls in love with a bad-ass alien waitress and learns to dance the Hoovian with the natives while wearing an elegant dress that is the male fashion fad of the times, maneuvering his way among the various power factions , including a female contingent determined to end male domination of society – by any means.
Mad Mel Saves the World stars Michael A. Green (Mel); Sage Melcher (Roni); April Armstrong (Lady Vesselika;) Nicholas DeSibio (Grem); Jodi Beck (Ambassador U-Vin); Mary Chesterman (Chancellor Jony); Justin DeSilets (Parm), Kenneth Scott Thompson (Mr. Tyler), with Asami Tsuzuki, Popra Nayakama, Aaron Mor and Nana Tatebayashi comprising the Ensemble. Richard Rivera is the choreographer and Bernard Prince Thomas is the associate choreographer. Sara Koch Casting is the casting agency.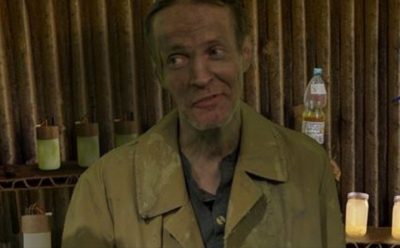 Mad Mel Saves the World is written by Gary Morgenstein, with music and lyrics by Erich Rausch, who will also direct the Festival run.
The musical marks another expansion in the popular Marradia brand featuring the original stage play, a radio series (Mad Mel and the Marradians), a guide to the Marradian language and a line of books including the upcoming Ancient Aliens: Extraterrestrial Gods, Religions & Mystical Practices.
Gary Morgenstein (Playwright) wrote the critically acclaimed off-Broadway rock musical The Anthem, and his dramatic works range from A Tomato Can't Grow in the Bronx and Right on Target to Ponzi Man. His new drama Saving Stan will premiere at the Broadway Bound Festival August 3. Morgenstein's novels include A Mound Over Hell, set in 2098 as baseball begins its final season ever following America's defeat in World War Three. This first book in The Dark Depths trilogy will be published by BHC Press in March 2018. His other novels include Jesse's Girl; Loving Rabbi Thalia Kleinman; Take Me Out to the Ballgame and The Man Who Wanted to Play Center Field for the New York Yankees.
Erich Rausch (Director/Composer/Lyricist) was a recipient of the Rising Star Award from Paper Mill Playhouse for music direction of Once on This Island. He has worked on over 500 productions as a composer, arranger, music director, director, stage manager and actor. He most recently music directed Spring Awakening at Johns Hopkins University. Rausch was music director for the New York premieres of Brecht's The Roundheads and the Pointheads, and Ray Bradbury's Fahrenheit 451. Revues include the Everly Brothers' Dream!Dream!Dream! at the Claridge in Atlantic City, the Carpenters' Close to You, and a Lorenz Hart show. Rausch has played leading roles in over 50 award-winning shorts on the festival circuit, including Remember Us, Everything's OK, and Dinner and a Movie, all featured at Cannes in 2016.
Follow us on Twitter @MadMelSaves, https://www.facebook.com/madmelsavestheworld/, and madmelsavestheworld.com.
Contact Jay Michaels at jmitf2017@gmail.com/646-338-5472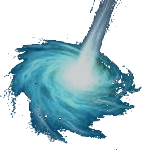 Please feel free to share this article with your friends, co-workers and or family by clicking one of the icons below. We thank you for visiting and express our sincere gratitude.
Feel free to visit #TeamWHR on Twitter, TeamWHR on Facebook or visit me on Twitter by clicking the text links or the image avatars in this news story. I and #TeamWHR look forward to Seeing You on The Other Side!
Thank you.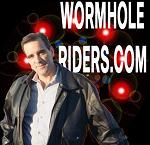 Best Regards,