HAVEN CONFERENCE CALL – September 23, 2013
Hey Haven fans!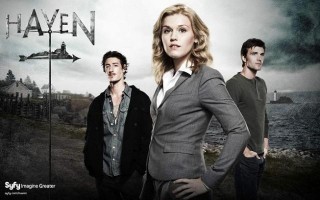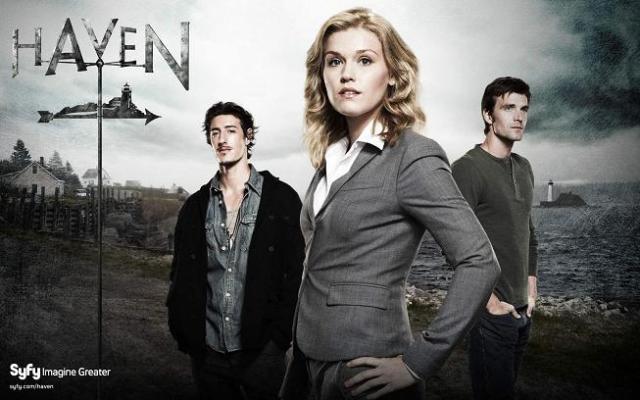 Earlier this week FidgetTBC (Karina) and I were ecstatic when we were graced with the privilege of participating in a Discover Haven conference call with lead character Lexie Dewitt portrayed by the outstanding actress Emily Rose.
Rose has clearly demonstrated her talent as an actor playing multiple versions of herself in characters on Entertainment One's series Haven, now in it's fourth season on Syfy in the United States, SyfyUK in England, and soon on to be seen Showcase in Canada in November.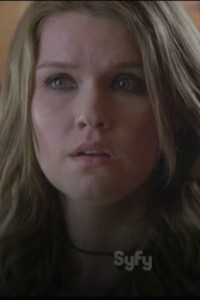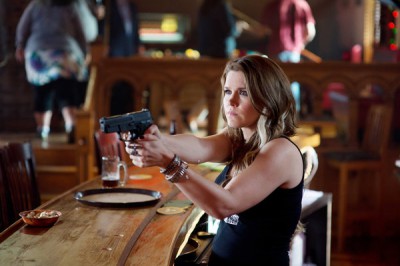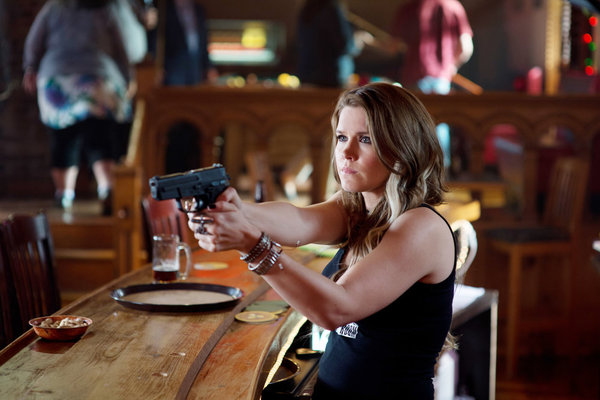 We know from three previous seasons that Lexie Dewitt (Emily Rose) has the same DNA as Lucy Ripley and Audrey Parker.
However, our lead heroine keeps coming back to Haven as different incarnations of herself via a space time wormhole that is creating havoc, lashing the town in what this reviewer suspect are ripples in time, creating "The Troubles" that plague the doomed denizens who are often carried off in body bags!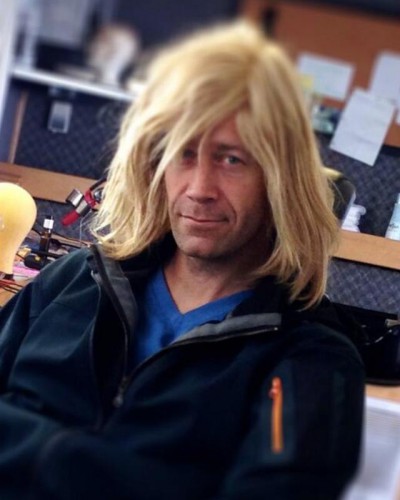 With the exception of the enigmatic William, excellently portrayed by industry veteran Colin Ferguson, who joined Ms. Rose in this weeks conference call, no one really knows what happened this time around the wormhole.
It is all due to the space time wormhole warping in Haven that poor Lexie appears to have lost her memory once again in season four's opener "Fallout", but regains a bit of it in "Survivors" and "Bad Blood".
What fans need to know is that William, pictured right as a new, yet to be delineated version of Audrey, is known to have been wearing Duke's (Eric Balfour) secret "barn wig", seems to be the only one to know what in the heck is actually transpiring!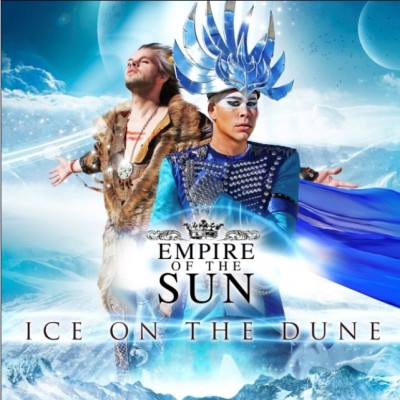 Perhaps only known at the present time to the Haven series creators and writers Nora Zuckerman and Lilla Zuckerman, or the likes of the new musical group Empire of the Sun who relate relevant knowledge about Haven (in my opinion) in their hit 2013 song "DNA". If you listen to the lyrics carefully "take me away, so far away… can't you hear us calling you… be my DNA" and Discover Haven!
As season four continues in epic fashion, I am pleased to bring you the transcript of a recent Haven Conference Call with Emily Rose and Colin Ferguson conducted on Monday, September 23, 2013 as provided to WormholeRiders News Agency courtesy of Stephen Cox of Syfy Public Relations. Thanks Stephen!
We have converted the transcript to an Adobe Acrobat PDF file that you can download via the links provided here and below. Click here to download the complete transcript.
Stephen Cox of Syfy Public Relations opened the conference call as follows:
"We are very excited to have both Emily Rose and Colin Ferguson on the phone with us today. They play Lexie and William, respectively, on Syfy's Haven. Syfy's Haven airs Friday at 10:00 p.m., after SmackDown."
Included below are some of my favorite responses from Emily Rose and Colin Ferguson during the conference call conducted Monday September 23 at 2:30 PM Eastern time.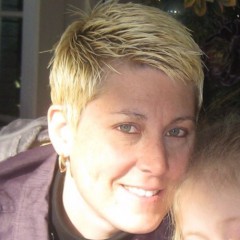 "Moderator: Our next question comes from the line of Karina Shaffer of WormholeRiders News Agency".
"Karina: "I guess my question more or less has kind of been answered, but I figured I'd ask it anyways. Emily, how much input did you have into building this new Audrey character? "
"It seems like in the past they were kind of predetermined or preset in a time era. Were you able to say, I want to go here with this one?"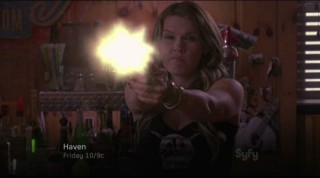 "Emily Rose: "A little bit. More – a little bit. I mean I more so have the freedom with the characters once they've sort of been given to me. I haven't really, you know, I don't really get to say this is what kind of character I would like to play. But once they've been given to me and we sort of talk about who they are. Like I said, I do tend to fight tooth and nail for some things if I really believed that it's a really great character choice. But that is about, you know, as much freedom as I have. And then obviously like her vocal quality and her physicality and all of those things, they pretty much kind of let me run with very – very rarely do they sort of say, no, or, that's not what we want, or whatnot. They kind of see what happens and then, you know. It's kind of interesting. I've kind of always been like, has this always been the plan, that I would get to play all these different people? Or what if you hired me and I did just play just one dimension really well, would you want me to do as many characters? Is this a strength of mine? Do you like doing as many? It's kind of a very, you know, interesting thought.".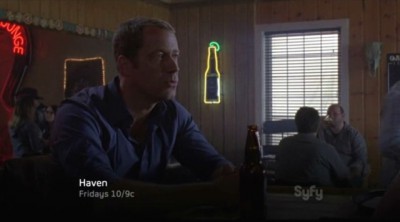 "Moderator: Our next question comes from the line of Kenn Weeks with WormholeRiders News Agency. Please proceed with your question: "
"Kenn Weeks: "Thank you very much. Emily, congratulations on the little one. And Colin, great to talk to you again after your (Haitian Charity) trip. Congratulations on joining Haven. This is a little bit tongue-in-cheek and spoiler rate, so you can just run with it. William, didn't you really come to Haven to propose to Lexie and you're going to elope with her and take her away from discover Haven"
"Emily Rose: Thank you so much. He's here hanging out with (me right now), so if you guys hear any little peeps, that's who it is."
"Colin (Ferguson):Yes, that's exactly what's going to happen"
"Emily Rose: How could you spoil everything. Everything."
"Colin (Ferguson): How could you not propose, huh? Have you met her? How could you not? It's obviously what's going to happen."
"Kenn Weeks: I tried (to propose) at Comic-Con a couple of years ago, security escorted me from the scene. Well, it (that) was totally tongue-in-cheek. Really enjoying you in the bar scenes, know that they're going to be there for a couple of more episodes. I'm looking forward to where, you know, enigmatic William goes with Lexie. A serious question, let's talk about nose rings here, Emily. Talk to me about the nose ring."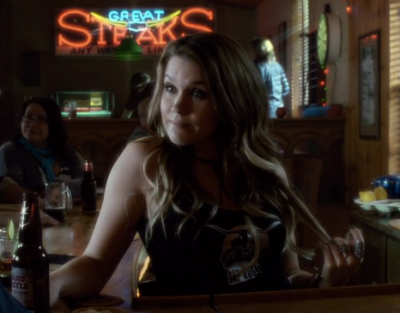 "Emily Rose: Oh wow. That's such a good question. I fought for that nose ring. I fought for that little nose ring so hard, you find out how stubborn you are when you fight for something like that. No, we really wanted to have – sorry, here I am. We really wanted to have, you know, some sort of a character, like a signature character, you know, thing. Every single character I have, I try to find what that is that, you know, I can hook on to. ""
And so for Lexie, just being sort of, you know, this very kind of rocker, you know, bar person, I had played actually a character when I first got my (unintelligible) actually that was kind of similar to Lexie and I was a little bombed that I never got to play her for longer. So when I saw Lexie and we were kind of dreaming up who she was, I just kept saying to my makeup artist and to my executive producer, man, it would just be so cool if I could get – she could have a nose ring. Nothing huge, nothing enormous that's going to be distracting, but something delicate and dainty and it's very her and it'd be very specifically Lexie".
"And of course, you know, there were people that were a little afraid that that was too bold of a choice. But lucky for me, I have a network called Syfy that loved it and they loved it and wanted – liked that distinction. And so I was like so excited to have this little tiny thing because very rarely does a little, you know, blond like me get to kind of jump in to kind of characters and make them that sort of, you know, externally outgoing. So I was really, really excited to get a nose ring. And I know everybody online has differing opinions on it, but at least people are talking about it. So I really enjoyed it.".
"Kenn Weeks: Thank you both for your answers. And Colin, I will not reveal the fact that you're really the nose ring vendor, okay?"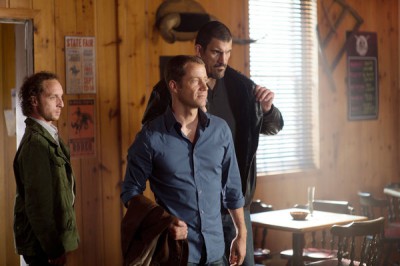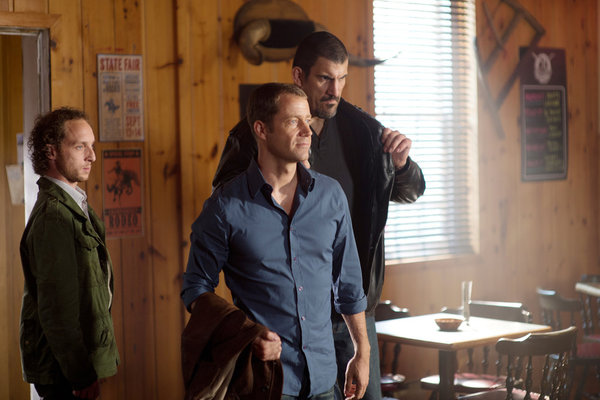 "Colin (Ferguson): Done. Done. Thank you. I appreciate your…"
Haven Season 4 continues each Friday at 10:00 pm Eastern and Pacific time, 9 Central on Syfy. Extra fun is happening each week on Twitter with the devlish "DarksideSeekers"!
I will return each week with special wormhole related theories on where Haven the series is going in season four. I hope to see you then!
Click here to download the complete transcript.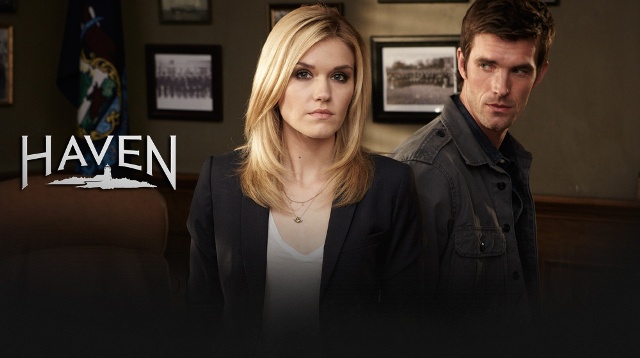 Our Haven analysis is currently back on track for the fourth season. I would certainly enjoy a dedicated writer or two to compliment my analysis, but one thing we have discovered is that while series writers love the attention, they  often burn out when they realize the amount of dedication it takes to produce a quality product.
Our hit weekly WHR You Decide and all other series and convention events continue unabated, thanks to help from loyal WormholeRider team mates and good friends. In my opinion, Haven deserves a straight "A" for quality entertainment, without a doubt one of the finest science fiction dramatic programs in the history of television!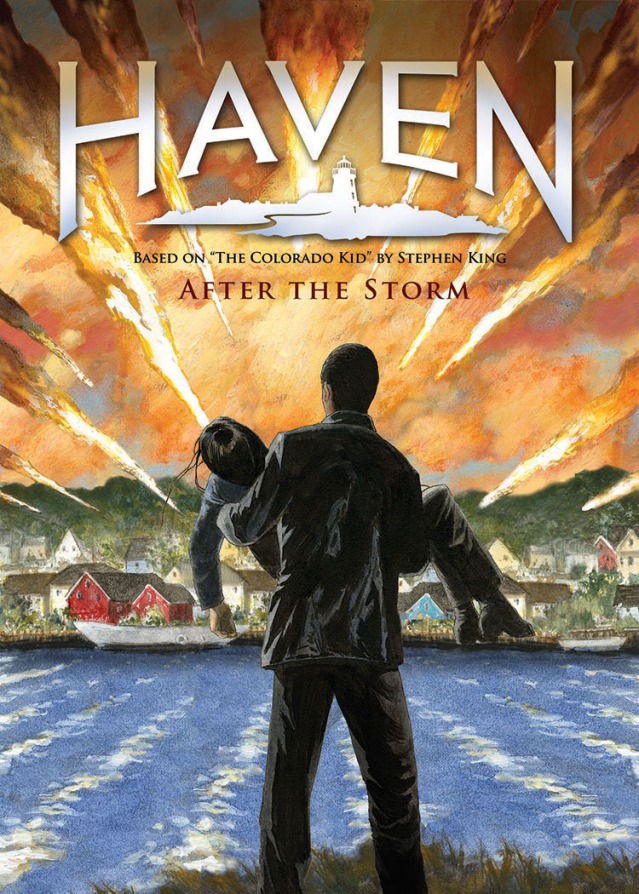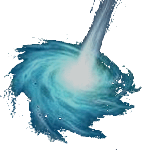 I thank you loyal visitors for reading and visiting our dedicated Haven site here at WormholeRiders News Agency.
Please feel free to leave a comment here or if you prefer, click the social media icons below to share this news article.
Or as many of our readers and visitors often do, visit WHR on Twitter, WHR on Facebook or visit me on Twitter by clicking the text links or images avatars in this news story. I and the WHR team look forward to Seeing You on The Other Side"!
Thank you.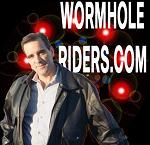 Best Regards,
Kenn