Welcome Ender's Game fans!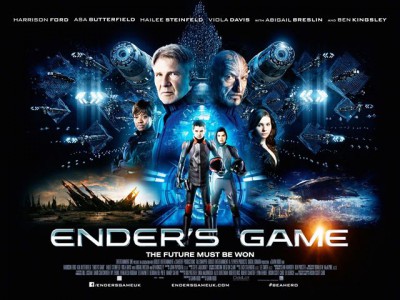 Welcome back movie fans!  In its opening weekend, I had the pleasure of seeing a film that has been proclaimed as "a movie event 28 years in the making"; Ender's Game is an adventure on an epic scale.

I read more than a few reviews before I sat down and decided to write my own, some rating the movie very well, others not so well.  I would have to say that I fall in to the category of exceedingly pleased with the film.
My family and I all walked away from the theater more than satisfied, and that counts for a lot when taking a family of 5 out to the movies!
Centering around the growth, training, and maturity of its namesake, Ender Wiggin, Ender's Game is adapted wonderfully from Orson Scott Card's 1985 novel (of the same name) by writer/director Gavin Hood. 
A star-studded ensemble of a cast led by Asa Butterfield as Ender, we are treated to Harrison Ford as Colonel Graff, Viola Davis as Major Anderson, Sir Ben Kingsley as Mazer Rackham, Abigail Breslin as Valentine Wiggin, Jimmy Pinchak as Peter Wiggin, Hailee Steinfeld as Petra Arkanian, Aramis Knight as Bean, Conor Carroll as Bernard, Suraj Partha as Alai, Moises Arias as Bonzo, Khylin Rhambo as Dink, and Andrea Powell and Stevie Ray Dallimore as Theresa and John Paul Wiggin respectively.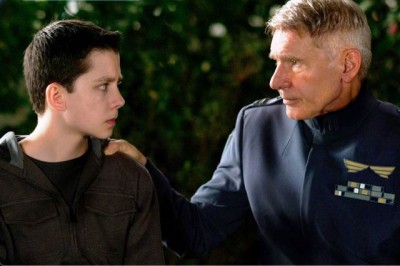 For years the people of Earth have lived in fear of another alien attack, again by the aliens called the Formics, and have therefore decided that they will act preemptively to strike at the Formics before they can come back to Earth – essentially taking the battle to the Formics. 
There has been a population quota put into place that limits the number of offspring to two.  The Wiggin family had then sought special permission to have a third child, with the express intent that this child, Andrew Ender Wiggin, would succeed in making it to Battle School, and beyond.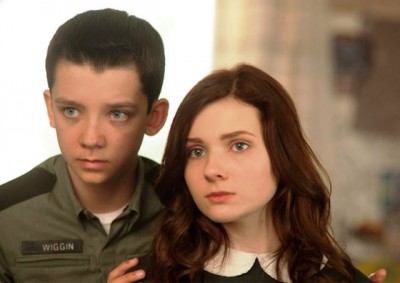 He does, and he is ultimately heralded THE hero of Earth, having absolutely and wholly annihilating the Formics-wiping them seemingly from the universal map as they know it.  Ender is described as a shy, but almost savant boy in the area of strategy and tactics.
He captures the attentions of Colonel Graff and Major Anderson while still in school on Earth – after beating a bully, Stilson (played by Caleb J. Thaggard), in a game played during a break from classes by using his surroundings (in the game) to destroy Stilson's fighter between two asteroids. 
Stilson doesn't like the way that Ender defeated him, exclaiming that Ender cheated; he also did not appreciate how coolly Ender explained that he did not cheat, and explained the use of the surroundings.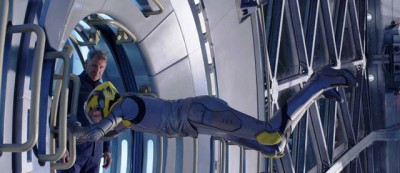 This confrontation resulted in an escalation by Stilson, and his mates, by attempting to pound their frustrations out of Ender. 
Instead, Ender thrashes Stilson, needing to be stopped by those surrounding him, sending Stilson to the hospital.  Later that evening, while in the middle of a family dinner, the Wiggin family is interrupted by a visit from the legendary Colonel Graff and Major Anderson to discuss the day's happenings at school. 
Much to the surprise to Ender's parents, John Paul and Theresa Wiggin – as they did not know that Ender had been fighting in school – was Ender's response to Graff when asked why he kept going, k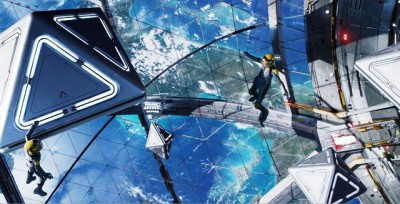 ept beating on Stilson.  Ender's response had been one of simplicity and innocence – "Knocking him down won the first fight, I wanted to win all the next ones, too. So they'd leave me alone."  At that moment, Graff and Anderson KNEW they had their candidate, their next Mazer Rackham, the ONE that would lead them to certain victory over the Formics.
As he travels to the shuttle to take him to Battle School, we hear Ender saying that his brother failed out of Battle School because he was too violent, and his sister failed out because she was too compassionate; he needed to find that balance in order to succeed.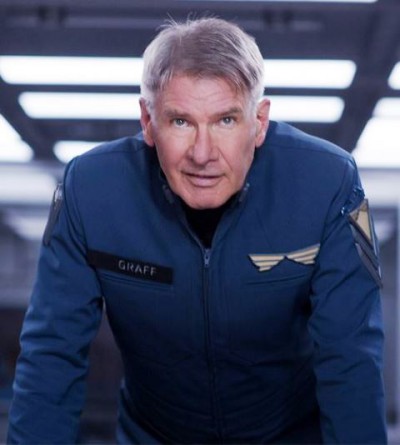 Ender quickly excels at and through Battle School, until he is almost derailed by tragedy again.  After defending himself, yet again, in a fight, Ender gravely injures Bonzo, basically breaking his neck after he slips in the boys' showers on the slippery floors. 
At this point, Ender walks away from everything, returns to Earth with Bonzo to oversee his care.  Graff follows Ender back to Earth, enlisting the help of his sister, Valentine, to try to get Ender to go back with him, to fully realize his potential.  He returns with Graff, and he is on his way.
Once achieving the Command School, Ender is brought to a planet that used to belong to the Formics, a planet that is now serving as an outpost for the International Fleet's forward army and the Command School.  Ender's capabilities and capacities are put to the test early, as he gets expert tutelage and instruction from the legendary Mazer Rackham himself. 
He is soon joined by "teammates" Petra, Bean, Alai, Dink, and Bernard to begin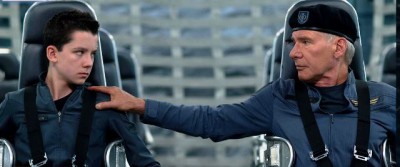 their training, with Ender as their commander.  Their battle simulations become more and more intense every day, as the need for their success grows every day. 
The culmination of everyone's efforts comes in the form of the total destruction (save one egg) of the Formics, the destruction that the International Fleet leadership has come to watch, the destruction that Ender and his team do not realize until it is too late – it is no longer a "game".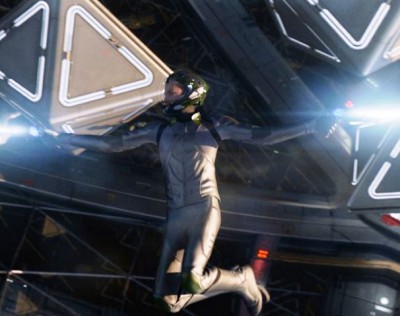 After multiple attempts adapting his novel to a feasible and true to novel screenplay, Orson Scott Card had completed a script in 2009, and together with Odd Lot Entertainment, began assembling a production team. 
This team included the mega-talents of Gavin Hood as the screenwriter and director and the tandem of Roberto Orci and Alex Kurtzman – who over the years have brought us small screen shows such as Hercules: The Legendary Journeys, Fringe, and most recently Sleepy Hollow; and on the big screen have collaborated on hits like Transformers, BOTH of the recent Star Trek features, and now Ender's Game.   This film was now gathering steam and speed, and was pushed mightily on its way with the announcement that Summit Entertainment had picked up the distribution.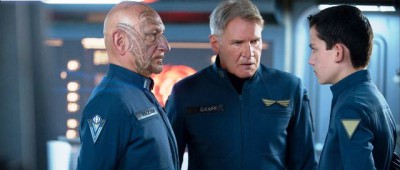 You will always have your purists that say that Card strayed from the book, but he also said that it would be a blending of the first two novels – Ender's Game and Ender's Shadow.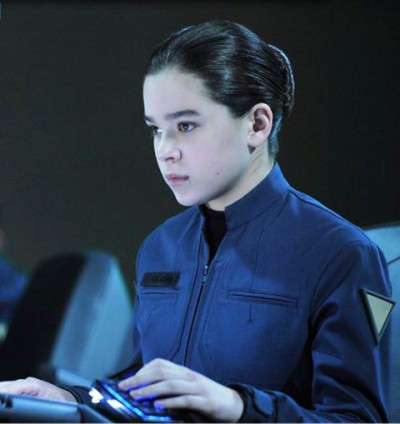 I would tend to agree that there were a lot of details left out of the movie, and that the movie itself "rushes and hurries" Ender to his ultimate victory, but when you think about it, it had to – there was a 2 hour time crunch, a compression to cover years of Ender's story. 
I think that the movie did a great job to capture a sense of urgency in Ender's success, and in the broad paint brushing of the details, it was necessary to leave some stuff out.
I was chatting with my husband after the movie, and he too agreed that it represented the idea and spirit of the novel, but a few things were out of place.
This was either because of too much attention to a small part creating a sense of "why is this here?" or not enough attention to what was a big arc in the novel creating a sense of "what just happened?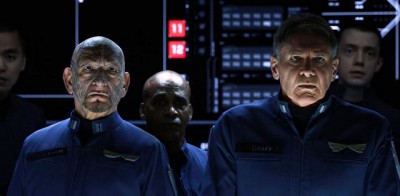 Overall, I was thoroughly impressed with the scenery – the outside of the Battle School, the battle room in the school; the bleakness and sparcity of the barracks added to the temperament and thematics that relayed the feeling of a sense of longing for home, but then you are thrown right back into the knowledge that you are at a military academy, a boarding school and there should be very little creature comforts. 
The scenes in the battle room were truly extraordinary, especially since having heard Ender scoff at Graff on the shuttle on the way up to Battle School that basically states that in space we lend ourselves to false or learned "up and down", there is no way to truly tell which way is up when in zero gravity.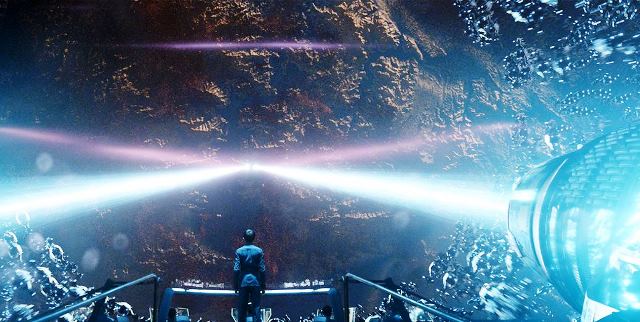 This family of five all enjoyed Ender's Game, I encourage you to go see it too!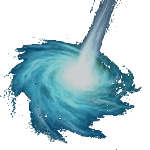 Please use the links below to share this article with friends, family, colleagues –and heck, make sure to go see why Ender's Game is so awesome! I mean shoot for the moon and get the stars right?
Thanks as always to Kenn for the final image staging, video embedding, and audio. And many thanks to you, our readers for visiting WormholeRiders and our Movie Magic!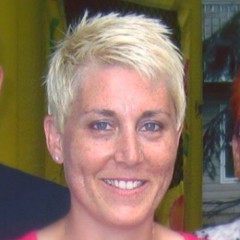 Feel free to leave a comment below, or you can chat by visiting and following me on Twitter, just click my avatar below, thank you!