The Karate Kid, starring Jaden Smith and Jackie Chan, is the story of a boy who finds himself in an unfamiliar and unfriendly environment, picked on by the neighborhood bullies, and his mentor who teaches him the physical and intellectual skills to regain his sense of inner strength and self-worth.  A remake of the iconic 1984 film that starred Ralph Macchio and Pat Morita, the 2010 version was set in Beijing, China giving the film a beautiful, textured background which added a great deal of visual depth.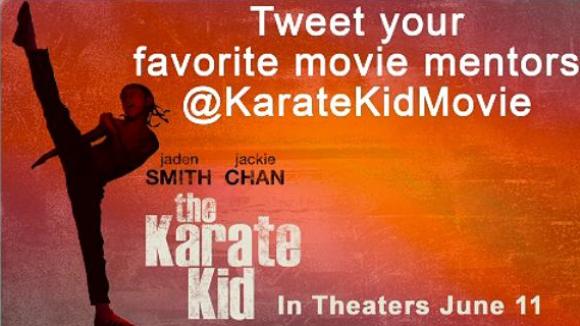 Jaden Smith, the talented son of actor Will Smith, was outstanding as Dre Parker.  I completely believed his portrayal of this kind of sweet, sad, stubborn kid.  I was also very impressed with what appeared to be his dedication and readiness for the part.  He obviously had to undergo rigorous training to prepare for this role.  I hope that he is getting at least as much time to be a kid as he must be getting for his career.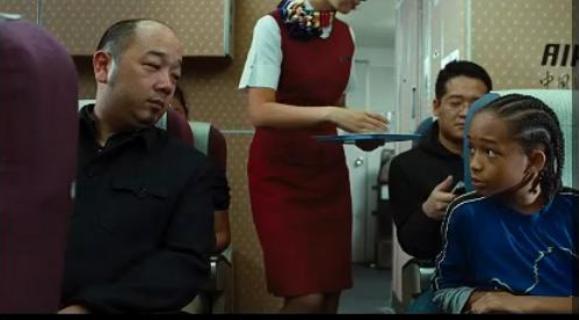 Taraji P. Henson, in her supporting role as Dre's mother, was also really good, as were all the rest of the cast.
I found myself wishing for more Jackie Chan, though.  I think he brings so much more to the table than was utilized in the film.  That being said, I am very glad that he was given an opportunity to demonstrate his dramatic acting ability.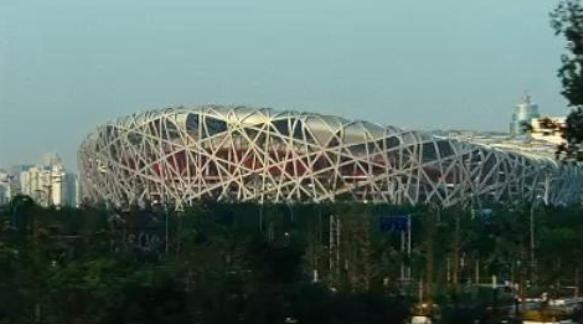 The cinematography was luscious, with beautiful use of color, and taking advantage of the breathtaking scenery without having the scenery overshadow the actors.  I wanted to go there myself and walk through neighborhoods and markets with streets that look so much like alleyways to my American eye.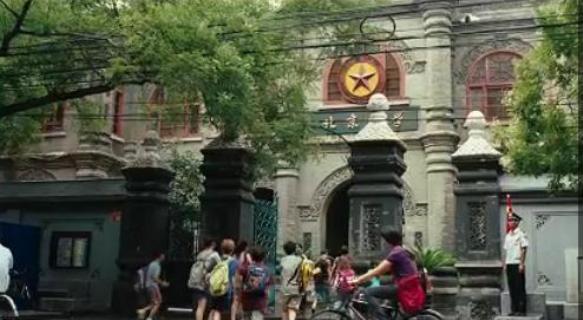 The music, by motion picture soundtrack superstar James Horner, was as luscious and purposeful as the cinematography.  If you ever have the opportunity to see any part of a movie without benefit of the music, you will immediately appreciate how important the music and other sounds are to your experience of a film.  We are moved without realizing it by the music behind the action.  The composer's very difficult job is to create music that can stand on its own but supports the action without becoming the focus of our attention.
If you have not seen the movie, please turn off your computer and go see it right now!  Then come back and read the rest of this review.
Spoiler Alert! I want to talk about some of the things that bothered me about this movie, but in order to do that I will have to discuss details that might spoil it for you if you have not yet seen it.  Again, if you haven't seen the film, please go do it.  It's really good and well worth your time and movie-going money.
STOP HERE IF YOU HAVE NOT SEEN THE MOVIE AND DO NOT WANT TO KNOW ANY DETAILS BEFORE SEEING IT!
So here are the things I would have done differently if I were the boss of the movie world:
Question: What happened to the blonde kid, Dre's neighbor that invited him to the park?  After that park scene, we really never see him again.  For me, it was a nagging little detail that did not make sense.  I mean, they live in the same building, right?  They are close to the same age, both American, English-speaking.  Don't they go to the same school?  Wouldn't they see each other once in a while just passing in the hallway?  In my opinion, that character was not necessary to the story and probably should have been cut from the script.  It would have been simpler for Dre to make his way to the park without prompting from another kid.
Relationships and encounters between supporting characters bothered me too.  For example, at the tournament Dre's mom and girlfriend act like they have known each other for some time but there is no point in the movie where we even see them meet.  And didn't I see the girlfriend's dad at the tournament?  If he is such a controlling parent, why did he let her take off with Dre's mom and not accompany them?
What about the implied relationship between Mr. Han and the Kung Fu master?  Why was Mr. Han so reluctant to go to the school with Dre?  Why did the Kung Fu guy seem to dislike Mr. Han so much?  Did they have some history of which we are not aware?  Is the master just a hateful guy?  Maybe, but that does not explain Mr. Han's reluctance or the dynamic between them at the school.
And this one really bothered me: I understand that Dre just sort of decided on the spur of the moment to throw that big can of water on his enemies.  What I do not understand is how he did that, exactly.  How many gallons was that, anyway?  Do you have any idea how heavy that would have to be?  That little boy would never be able to lift it, let alone heave its contents across the street and all over several kids at once.  I suspect that the director and the rest of the production team knew that it was not actually possible and that is why we are not shown how he does it, just the aftermath.  If they really felt it was necessary for Dre to DO something to get those boys to chase him (and I do not agree with that idea—they already hate him), there are countless other things that he could have bee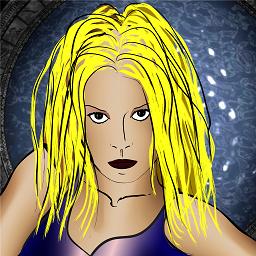 n given to do that would have been far more believable.
But all that is just me being picky.  The Karate Kid is a very entertaining movie, with great performances, beautiful music and imagery, and an exciting finale.  Tell your friends to get out there and see it for themselves so you can talk about it over frozen yogurt.  Yum!
Please feel free to leave a comment or contact me on twitter by clicking my Avatar to the right.
offworldtravler