Welcome back movie, television and Gina Holden fans!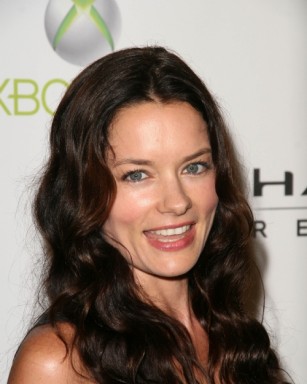 In the afternoon of Monday June 27, 2011 WormholeRiders News Agency had the pleasure and great honor to interview Ms. Gina Holden of Vancouver British Columbia, Hollywood, and her second home in Los Angeles California.
While Ms. Holden's home base is in Vancouver, she spends a lot of time at her second residence in Los Angeles working on her successful career as an actress.
Relatively new to Twitter, Gina is building a solid reputation on-line as a person who enjoys interacting with her fans from around the world and thereby has more than proved she has a huge heart with her wonderful tweets!
If you love the talent that is Gina Holden, I would suggest you follow her on Twitter and visit her web site and blog. Ms. Holden does all her own tweets and writes updates about her career at the Gina Holden blog too. You can learn more about Ms. Holden below or click here to visit her official web site!
Who is Gina Holden you may ask? Well if you have ever been to the movies or watched movies on television you should recognize this outstanding actress.
Gina has starred in many films since her career took off in 2002 including AVPR: Aliens vs Predator – Requiem, Final Destination 3, Fantastic Four, The Butterfly Effect 2, Perfect Romance, Roughing It, A Family Thanksgiving, and Christmas Cottage.
More recently Ms. Holden has starred in th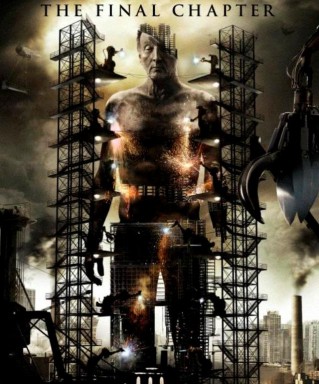 e 2010 blockbuster Saw 3D: The Final Chapter, Mysterious Island (trivia: directed by Who? The answer is provided in Gina's interview) and Gina is currently working on a new science fiction thriller called Sand Sharks we hope to see on Syfy soon!
Last but certainly not least, and surely to be a 2011 holiday favorite, Gina stars in Dear Santa with Amy Acker!

In addition to a fine movie career, Ms. Holden is known for her roles in many television series including Legend of the Seeker,  Life Unexpected, Harper's Island, Blood Ties, Smallville, Supernatural, Flash Gordon, Da Vinci's Inquest, The L Word, Stephen King's Dead Zone, and Reunion.
Gina is also working on some new projects which neither she or we are not at liberty to discuss at the present time.
However ideas about what is coming (and when) are discussed in her wonderfully detailed answers she provided during our time together including discussing one of her favorite charities, Save Your Skin.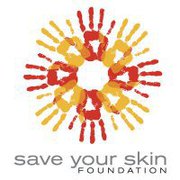 I would like to share with you quite candidly that Ms. Holden is a pleasure to interview.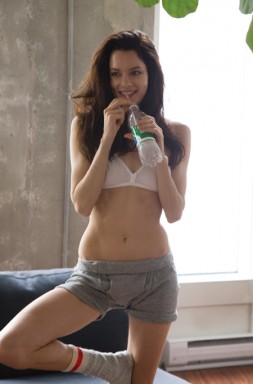 She is a warm, friendly, open person, and is a delight to talk with as you will find out for yourself! Gina shared many aspects of her career and her personal life including her favorite books, music, stunts, friends at Stargate, her pets, sports, charity activities, her thoughts about Vancouver, Hollywood and Los Angeles and a favorite show we cover at WHR that she almost guest starred in if not for a scheduling conflict at the time!
During the 80 minute interview she also addressed questions from several fans and shared who her favorite music star is and one of her favorite foods too.
A favorite actresses of many, Gina Holden is as beautiful on the inside as she is gorgeous on the outside.
A fabulous acting talent certainly in the prime of her career, we now bring you an intimate interview with Ms. Gina Holden for you, her fans, to enjoy including a special end credits section we are sure you will enjoy!
About Gina Holden:
Gina was born in the small mountain town of Smithers, B.C., Canada, where she developed a love of performance from an early age. Her first performance took place at a figure skating exhibition when she was five. She has been at home on center stage ever since.
Through most of her early years, as she moved around with her mom and older brother, Gina's first love was dance. She credits her training in classical ballet, tap, modern and musical theatre with developing the work ethic that, as a teenager, helped turn her love of performance into something resembling a career.
At the age of fifteen, Gina was scouted by a modeling agency and traveled to Japan to embark on a modeling career. Embracing the move with both hands, Gina schooled herself on the culture and language and the country quickly became her second home. Professionally, Japan was a major break. Gina was an immediate success and appeared on upwards of twenty magazine covers. But modeling was never Gina's passion. While her talent and drive gave her a taste of success, modeling was ultimately a stepping stone to bigger things, in another medium.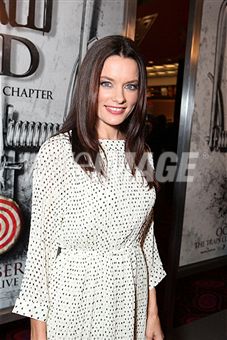 On returning to North America, Gina went back to school, where she continued to study Japanese and graduated top of her class. Then, while working two jobs, Gina took acting classes to develop her stage skills. Before long the the roles started coming, getting bigger with each booking. Now, her hectic work schedule demands that she split her time between Los Angeles and Vancouver.
With an impressive portfolio that includes leading roles in feature films and TV series, Gina continues to work hard to achieve bigger and better things. She is constantly challenging herself with new and unfamiliar roles. "I have to press forward and try new things," she says, "That's what excites me." Surrounded by loving friends and family, Gina Holden is always looking ahead. And up!
Gina Holden is busier than ever, with an exciting slate of upcoming film and television projects in the works. For her latest film project, Gina will travel to Baton Rouge, Louisiana to shoot MYSTERIOUS ISLAND, a sci-fi action film based on the epic Jules Verne novel. Directed by Mark Sheppard, the action-adventure adds to Holden's ever-growing resumé of strong leading female characters.
Gina's acclaimed work in the horror genre recently earned her a 2010 Eyegore Award, which she accepted with fellow honorees Eli Roth and Christopher Lloyd. In her latest horror role, Gina stars as Joyce in SAW 3D, the final chapter in the hugely successful film franchise, set to hit theaters in October 2010.
Gina also recently worked alongside Faye Dunaway and Daphne Zuinga in Hallmark Channel's A FAMILY THANKSGIVING, a heartwarming story of family and friendship. The film is a movie of the week premiering in November 2010.
She was also recently cast in the hit ABC fantasy LEGEND OF THE SEEKER, based on the popular book series by Terry Goodkind. As an elegant and strong-willed widow, Gina's character sacrifices her life to protect her young son. Shot on location in New Zealand, the role was an incredible experience for the actor, demanding stunt skill and a deep emotional range.
In another impressive television credit, Gina was enlisted to play high-powered radio executive Trina Campbell on the CW family drama LIFE UNEXPECTED. The sexy and sophisticated exec turns the radio station upside down by forcing the cast to reevaluate where they are in life and what they want to do. The role was a departure from some of the sci-fi and dramatic characters Gina had been playing, and she was thrilled and honored to be cast.
Her other recent television appearances include a lead role as controlling mother Shea Allen on HARPER'S ISLAND, the popular CBS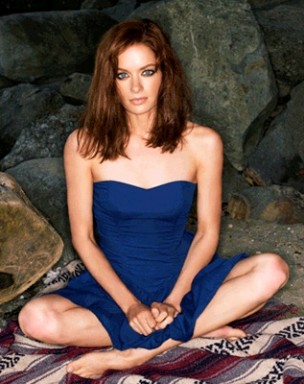 horror-drama set off the coast of Seattle. In an unprecedented move for network television, the show's cast was unaware of where the script was going and who would die next. Gina also guest starred in the CBS police drama FLASHPOINT alongside a talented cast led by Hugh Dillon. As Rachel Simpson, she plays a devoted mom and recovered drug addict who lives at the rehab facility in the country where her parents left her fifteen years ago.
Gina previously starred in MESSAGE DELETED, is a suspenseful thriller that found her opposite Matthew Lillard playing aspiring screenwriter Millie Councel, and in SCREAMERS 2, a sci-fi thriller based on an acclaimed Philip Dick story. As the beautiful, strong Lieutenant Victoria Bronte, Gina leads a group of humans sent to investigate mysterious happenings on another planet.
Gina's acting versatility was previously displayed in the well-casted hit CW series, SMALLVILLE. As Patricia Swann, Gina played the daughter of Virgil Swann, played by Christopher Reeves.. Gina says it was "an honor and a privilege" to be cast in a role connected to the man who's name is synonymous with Superman on screen.
In addition to memorable roles in big features and television series such as FINAL DESTINATION 3, ALIEN VS. PREDATOR 2, and SUPERNATURAL, Gina played Coreen Fennel in twenty-one episodes of BLOOD TIES, the popular vampire series that aired for two seasons on Lifetime.
Off-screen, Gina is pursuing multiple projects on the production side of her craft. Early in 2009, she executive produced BANGMASTER GENERAL, a surreal skateboarding web series created by award-winning director Corey Adams. Earlier this year, she also pursued another creative vision by producing and art directing a photo shoot for her website and publicity materials. As always, Gina is up for new challenges, both on-screen and off.
© My Direction Shine Inc., All Rights Reserved
# # #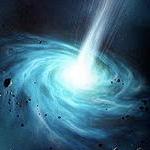 We thank Ms. Kim Edwards (Ms. Holden's agent) for arranging this interview. All images used herein are copyright property provided courtesy of Gina Holden with the exception of two items courtesy of Getty Images. As always we appreciate your visiting our news sites at WormholeRiders News Agency.

Please feel free to leave a comment here or if you prefer, click the social media icons below to share this news article. Or as many of our readers and visitors often do, visit WHR on Twitter, or visit me on Twitter by clicking the text links or images avatars in this news story. I and the WHR team look forward to will Seeing You on The Other Side"!
Thank you.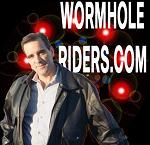 Best Regards,
Kenn