Welcome back movie fans!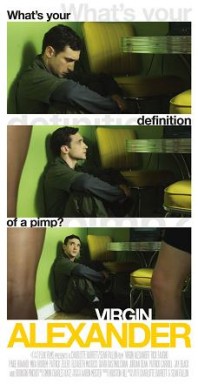 In a little over ten days a wonderful new comedy film called Virgin Alexander will be premiering at the Las Vegas Film Festival.
Virgin Alexander is a story about the challenges people face everyday as well as the consequences when things go awry! Using a comedic theme to juxtapose the situation, this film is simply a completely hilarious production!
Many of us have experienced such travails when a relative pulls a fast one leaving us (the victims) "holding the bag". Typically such is not a very fun thing, however Virgin Alexander blends humorous aspects into the story arc to offset the serious topic being discussed!
I for one have experienced this very thing in my family with devastating results. I only wish I had known Virgin Alexander then. Virgin Alexander is a fine production about such things in life including the travels of the protagonist as he encounters, confronts and ultimately addresses the "adventures" he is exposed to during his journey.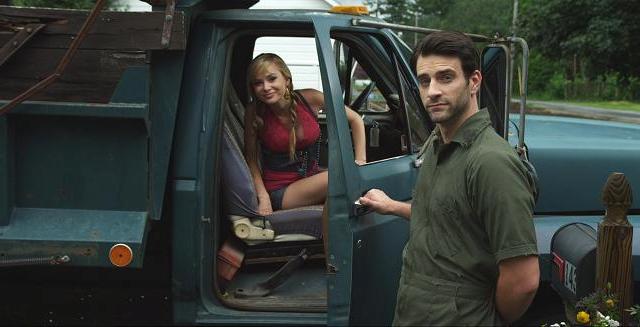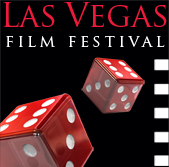 In these most difficult economic times, home foreclosures, and rising levels of debt in the United States that we are all facing, I believe that Virgin Alexander sets the tone correctly for those who must deal with difficult circumstances while keeping a bit of levity foremost in their thoughts to achieve victory while overcoming adversity!

Virgin Alexander Screening: Sunday, July 17 at 12pm
Venue: The Las Vegas Film Festival
Where: Hilton Las Vegas Theatre, 3000 Paradise Road, Las Vegas, NV
Tel: 1-702-732-5111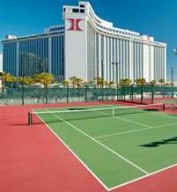 Virgin Alexander features a stellar cast including Rick Faugno as Alexander Mann, Paige Howard as Ruby, Bronson Pinchot as Bim Norse, Mika Boorem as Brooke, Patrick Zeller as Clif Christiensen, Elizabeth Masucci as Lo, David Dastmalchian as Hank, Jordan Dean as Trent, Patrick Carroll as The Hobo, Jay Black as Leon, Christien Bastin as Paul the Dragon Master, Ron Crawford as Bucky Mann, Joseph D'Onofrio as Officer Lemon, Nick Kanellis as Gary, Phillip Leggett as Bruce, Richard Lounello as Officer Dunn, Kevin McCaffrey as Keith Leader of the Drunks, Diane Ordelheide as Hank's Mom, Joseph Tisa as MacMurray, John Weigand as Mr. Howard, Rick Zahn as Chief of Police Demarest, Timothy Hull as Sloan the Angry Drunk, Zach Simeone as Bo the Drunk Guy with Saddles, Shane Heimann as AJ the Coked Up Drunk Guy, Angie Sheil as The Hobo's Girlfriend, Emmett Ferris as Ambrose, Stephen Pelletier as Bildocker, Kate Dylan as Rachel, Kerry Logan as Sheila, the Notary Public, and Joyce Chittick as the Female Professor.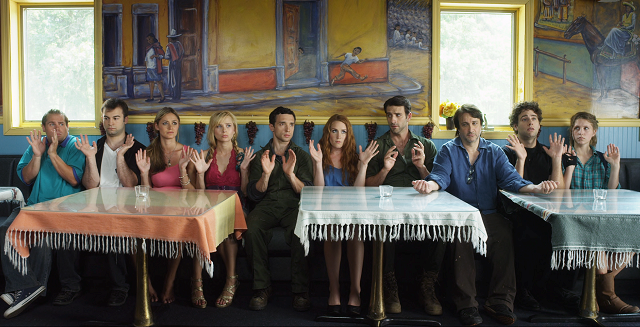 If you are going to be in Las Vegas on July 17, 2011, we strongly suggest you attend the screening of this great movie! WHR expresses thanks to the courtesy of Marc Kruskol Public Relations.
We include the complete press release and the Virgin Alexander promotional trailer and behind the screens images below for your enjoyment!
Virgin Alexander Synopsis:
Alexander is a 26-year-old scrap hauler who dreams of playing piano. One day on his route he finds a run down piano. Tying it to the back of his boss' dump truck, Alexander drags the piano back to his house. Once he's unloaded his new prized possession, Alexander's grandfather Bucky, announces he has a "surprise" for Alexander.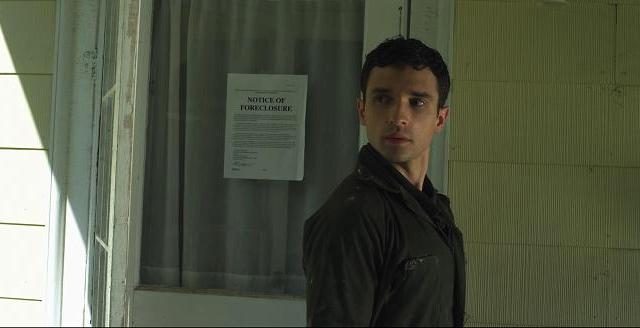 Bucky is signing over the deed to the house they live in to him. After visiting the notary and signing the paperwork, Alexander returns home to find a notice of foreclosure on his front door and his grandfather gone.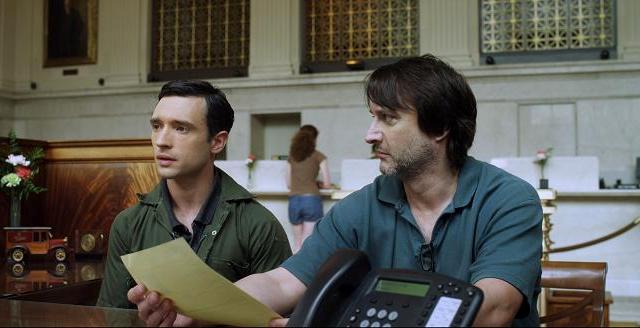 Ruby is 22 and needs a co-signer for her college loan. Bim, a restaurateur, agrees to sign if she'll work for him. Bim's restaurant is a pizza place that stays afloat by running call girls out the back. Ruby plays along until she finds out there is no loan. Bim calls it a "semester delay", but she now knows he never had any intention of helping her. So Ruby takes off and runs right into Alexander. After realizing they both need some fast cash, Ruby decides they should go into business together. More specifically, she's turning Alexander's home into a brothel!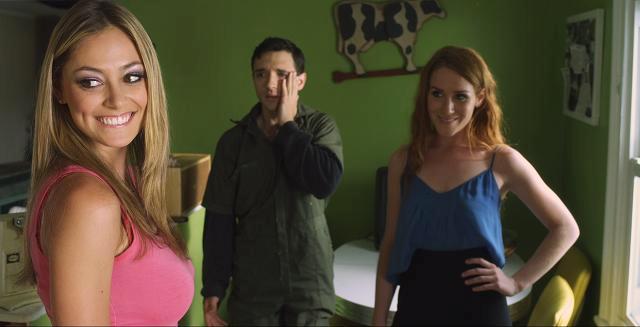 About Filming Virgin Alexander:
Virgin Alexander was shot in the summer of 2010 on location in Saratoga Springs, New York – co-director Sean Fallon's hometown. He never had any intention of making a film in the town he grew up in, but Saratoga requires no film permits. So he and his wife (co-director Charlotte Barrett) packed up their car and drove cross-country with their weimaraner, Luna. They spent the next 2 months living with Sean's family. For 18 days out of those 2 months they shot Virgin Alexander.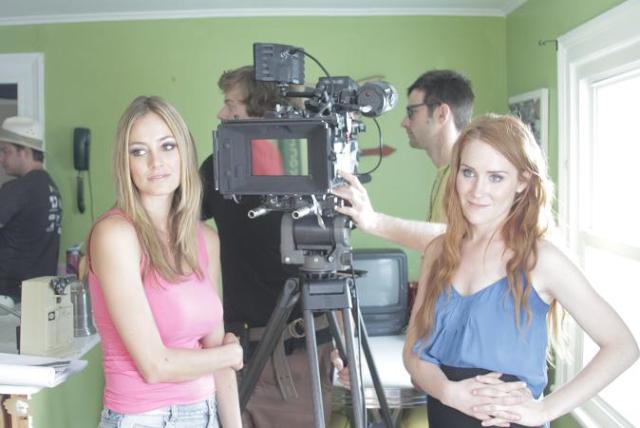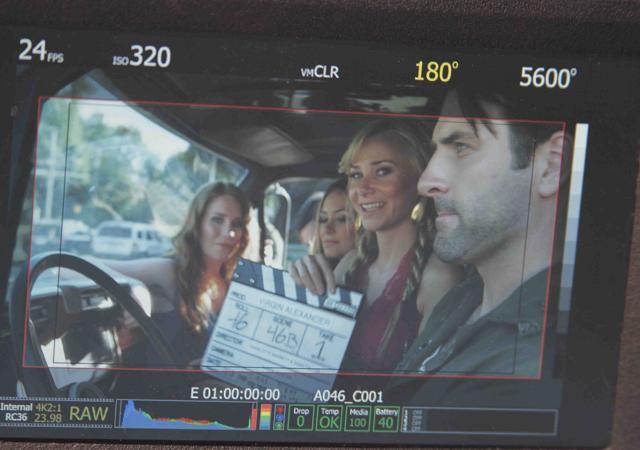 Director's Statement:
The crash of the housing market isn't obvious inspiration for a sex comedy. And Virgin Alexander isn't an obvious sex comedy. Our title character is a virgin but his goal isn't to lose his virginity. Alexander's goal is to keep a roof over his head. His home is in foreclosure and he is $125,000 in debt. He wishes he had the luxury of worrying about his virginity.
We wanted to mix genres. It's a sex comedy about loneliness. It's a drama with raunchy gags. A virgin opens a brothel, the jokes are already there. The story is already funny. We wanted to delve deeper into the characters that find themselves in that funny situation and discover what was really driving them. That's where we found the loneliness, the insecurity and the drama. We call it funny sad.
Funny sad means we don't make jokes at our characters' expense. We have an incredible ensemble cast of wonderful actors who don't wink at the camera. They're in it. That's why it's funny and a little sad at the same time.
At its core Virgin Alexander is about a person who is struggling to express himself, to get somewhere, to do something without having any idea how or where to begin. It's the struggle of any human being who is attempting to make something out of nothing. As filmmakers, we identify with this struggle. We started with words on a page, assembled a talented crew and cast and together we found a way to make something out of nothing.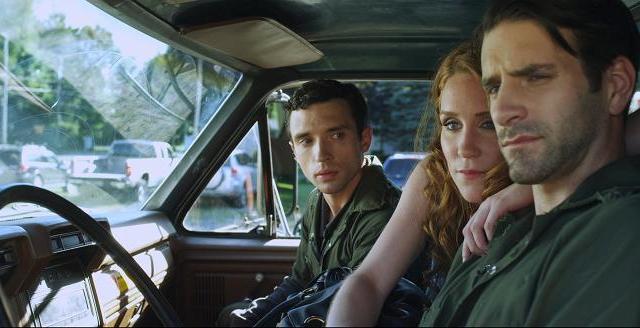 About the Creators of Virgin Alexander:

Charlotte Barrett and Sean Fallon—Writers/Directors met during their first film production class at New York University's Tisch School of the Arts. Charlotte grew up in San Antonio, Texas. Sean grew up Saratoga Springs, New York where Virgin Alexander was shot. Virgin Alexander is their first feature film.
Houston Hill—Producer
Houston Hill is a founding member and managing partner of Mandrake Springs, LLC. He is the producer of Virgin Alexander, Epic starring Scott Eastwood, and the upcoming films The Savage to be directed by Eric Watson, and The Devil's Punchbowl to be directed by Adam Wingard. In 2005, he entered the entertainment industry when he co-founded Mach 8 Films in Los Angeles, which specialized in the licensing and distribution of Latin American Home Video Entertainment. In July of 2006, he was instrumental in selling Mach 8's entire catalogue of films to leading independent entertainment DVD.
Aaron Meister—Cinematographer
Aaron Meister is cinematographer residing in Los Angeles, CA. He studied film making at UC Santa Cruz, and received his M.F.A from San Francisco State University where he focused in on Cinematography. Since then he has shot numerous award winning independent films, commercials, and music videos ranging from folk to gangster rap, he prefers the latter. When not shooting, he likes to play golf and enjoy frosty cold ones. www.meistercinematography.com
Simon Charles Katz—Composer
Simon Charles Katz is a composer, producer, and songwriter based out of Los Angeles, California. When not scoring films or producing records, he spends his time writing and touring with his band, Youngblood Hawke.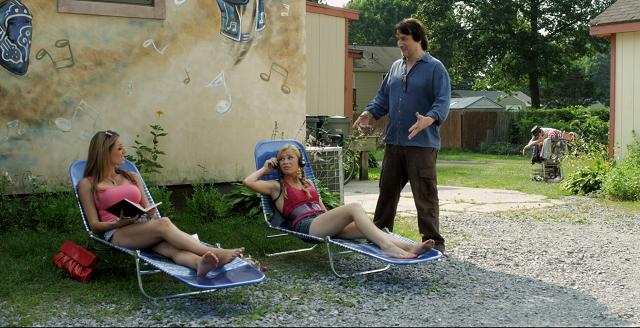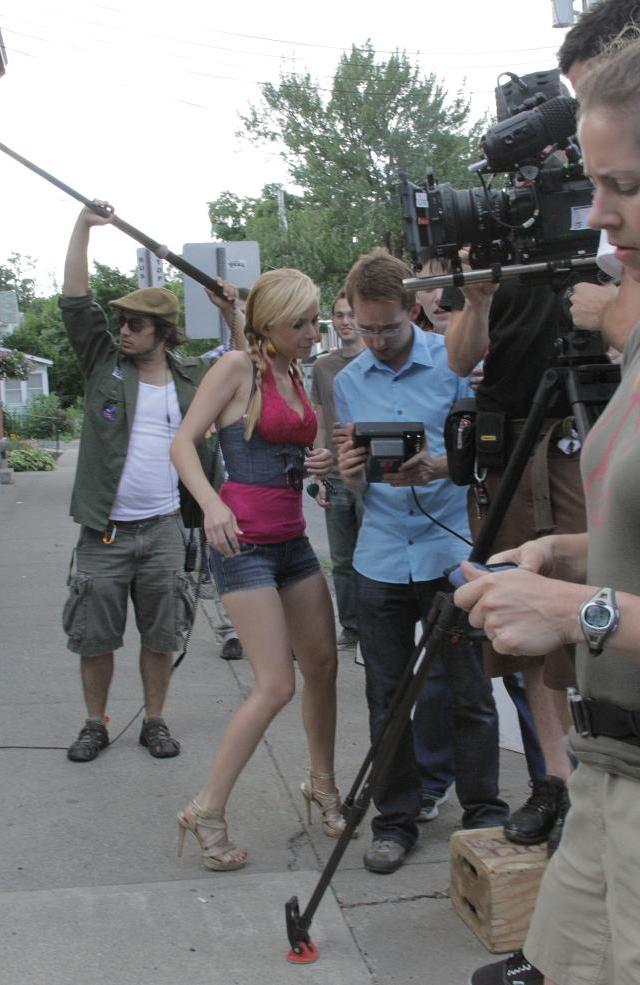 Virgin Alexander Main Cast Biographies:
Rick Faugno (Alexander Mann)
Rick made his Broadway debut at the age of 12 and since then has appeared there in many shows. Currently, he plays the role of Frankie Valli in the Las Vegas production of Jersey Boys. He originated the role there in 2008 and has received numerous awards for his portrayal. He's appeared on television with Jersey Boys on the Tony Awards, America's Got Talent,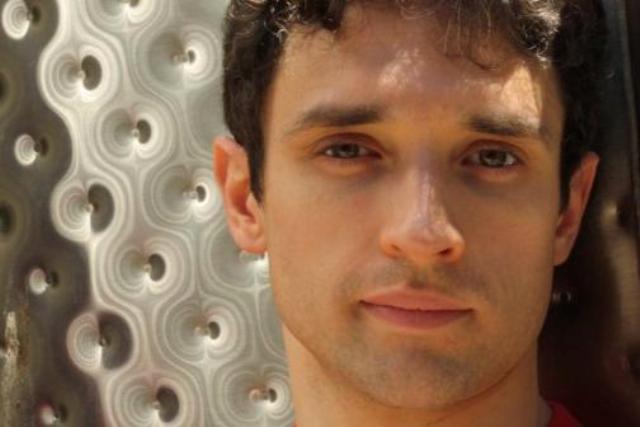 The Jerry Lewis Telethon, Regis and Kelly and more. Rick's one-man show that he created and performed in Las Vegas entitled Songs My Idols Sang (And Danced) has also received critical acclaim. Rick would like to thank Charlotte and Sean for casting him in the role of 'Alexander' and hopes that people enjoy watching the film as much as he enjoyed creating it. He would also like to thank his mom and dad for their tireless love and support and his beautiful wife Joyce for being by his side.
Paige Howard (Ruby)
Paige Howard attended NYU's TISCH drama program and the Royal Academy of Dramatic Arts in London. After doing a good deal of New York City theater including playing the title character in Mary Rose by J.M. Barry at the Vineyard Theater she moved to film when she was cast in the critically acclaimed Adventureland by director Greg Mottola.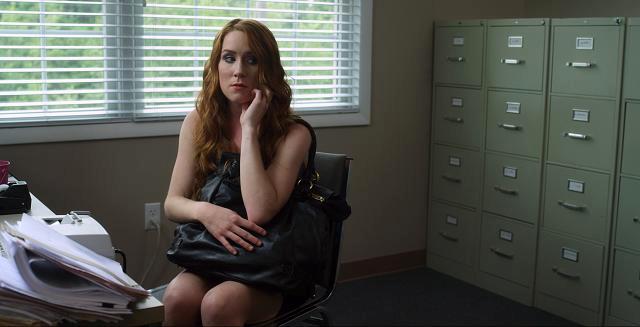 She has also had guest starring roles in 90210 and Medium. After co-starring in Virgin Alexander, Paige has just recently completed co-starring in the independent feature Cheesecake Casserole by director Renji Philip and the horror film, Death Method, by director Frank Merle.
Bronson Pinchot (Bim Norse) Bio written by Bronson Pinchot:
Bronson Pinchot showed up to film Virgin Alexander without having read it. He thought the director/writers were so charming it was impossible they could have devised anything that wasn't good. He has, at times, done extensive research into his roles, but playing a middle-aged man plagued with difficult decisions seemed so close to documentary that he didn't see the point.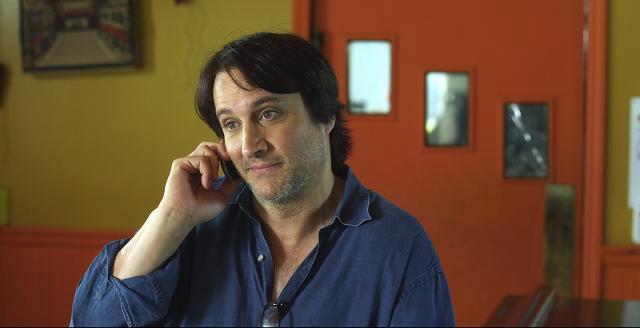 He has never given a handjob to anyone but himself. During filming, he nicknamed the filmmakers, as a unit, "Pepperidge Farm" because they reminded him of cookies—crisp, sweet, comforting, very occasionally brittle, and something one is always happy to see under all circumstances. Unlike cookies, they were never crumby, or blackened on their undersides, or soggy, or stale, that he knows of.
Mika Boorem (Brooke)
Mika Boorem began acting at a very young age in local theater in Tucson, Arizona before moving to Los Angeles to pursue a film and television career. Her feature film credits include Smile, Sleepover, Blue Crush, The Patriot, Along Came a Spider, Hearts in Atlantis, and Carolina. She has appeared on Dawson's Creek, House, Touched by an Angel, and Ghost Whisperer.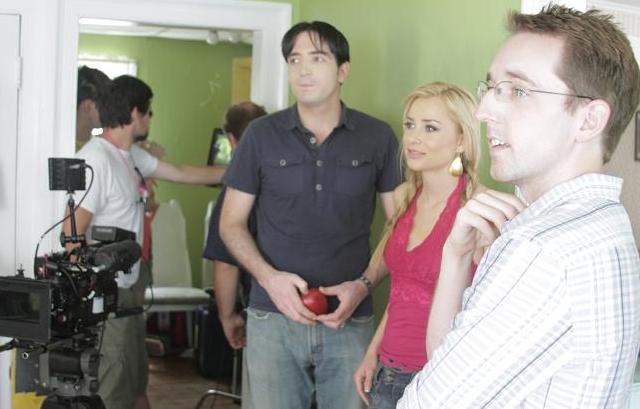 Mika starred in ABC Family's The Initiation of Sarah and the Lifetime Movie drama, Augusta, Gone, for which she won a Prism Award. Her work in Smile was honored at the Stony Brook Film Festival where she received the Rising Star Award. Mika was also nominated for a Teen Choice Award and four Young Artist Awards. Currently, Mika is an aspiring producer and director with several projects in development. In addition to Virgin Alexander, she can be seen in the upcoming films Street, The Ward, and Good Day For It.
Patrick Zeller (Clif Christiensen)
Patrick is tickled to be part of the Virgin Alexander cast. Other wide screen credits include No Reservations and End of the Spear. TV appearances include Medium, Law & Order, Six Degrees and Kidnapped. Patrick received a BFA in theatre from Emerson College and boasts credits from The Old Globe Theatre Company, The Kennedy Center and Shakespeare & Company. He's currently living the dream in sunny southern California and just wants you to know that he's not being sarcastic. Seriously. He hates sarcasm.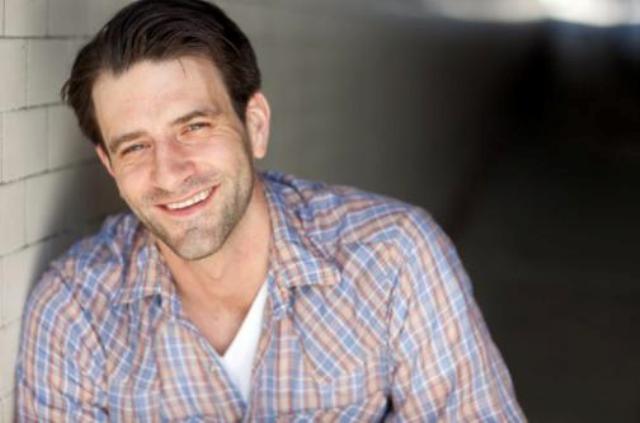 Elizabeth Masucci (Lo)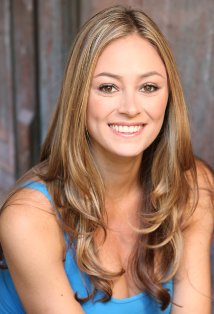 Elizabeth is a New York based actor who began her career in the theatre. Following her graduation from Fordham University at Lincoln Center, she started her own theatre production company.
Over the past two years, she has produced and starred in four full-length plays, including several works by John Patrick Shanley. Recently, she has had significant roles in a number of films, including: The Witches of Oz, Theo, Price Check (2011), and Steve McQueen's new film, Shame, starring Michael Fassbender.
David Dastmalchian (Hank)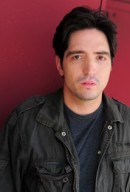 David Dastmalchian is originally from Kansas. He trained in theatre at DePaul University in Chicago and went on to perform on stage with many theatres there.
Some roles include Tom in The Glass Menagerie at Shattered Globe Theatre, Ezra Pound in Sailing to Byzantium with Caffeine Theatre and LeBeau in As You Like It at Writer's Theatre. His film and TV work includes roles in The Dark Knight, ER, Horsemen, Say When, Brutal, and the upcoming films Sushi Girl and Death Method. David wrote and produced the short film, Keen, which will be released soon.
Jordan Dean (Trent)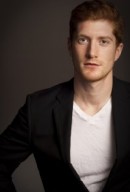 Jordan Dean: Broadway: Mamma Mia (Winter Gardens Theater), Cymbeline (Lincoln Center). Off-Broadway: The New Century (Lincoln Center), As You Like It (NYSF), The Free Zone (UBU Rep), and Six Characters in Search of an Author.
He worked at numerous theater festivals around the country including The Williamstown Theater Festival. TV: Guiding Light, Law and Order, Law and Order: CI. Film: David Chase's Twylight Zones, Burning Blue (upcoming) and Jersey Girl.
Training: Carnegie Mellon University
Patrick Caroll (The Hobo)
Patrick Carroll is a Brooklyn based actor born in Boston. Film: Redacted. On television he has appeared on Law & Order, Eleventh Hour, and Six Degrees. He can currently be seen on Broadway in Good People at Manhattan Theatre Club through April.
Jay Black (Leon)
As a comic, Jay has headlined at over 200 colleges which resulted last year in him being given the prestigious "College Comedian of the Year" award. He won with the highest margin of victory in the history of the award! Jay has also been nominated one other time and is nominated again this year!
Jay also headlines nationally at the Tropicana Hotel's famous "Comedy Stop" in both Las Vegas and Atlantic City. Jay has appeared on several television programs, doing stand-up on Showtime and on NBC. He has also made appearances on A&E, Fox Business Channel, and on several local channels around the country. Jay has also recently been worked as a pop-culture commentator on TV's Extra, where he appeared weekly to give his take on the goings-on in the world of entertainment. He's had the honor of opening for several national acts, including D.L. Hughley ("The Hughley's", "Studio 60 on the Sunset Strip"), Carlos Mencia ("The Mind of Mencia"), Joel McHale ("The Soup"; NBC's "Community"), and Sinbad (Celebrity Apprentice).
Jay has met with equal success as a writer with partner Brian Herzlinger. The writing duo have multiple comedy projects under their belt including: "Three for the Road", a road trip comedy currently being packaged thru Brillstein Entertainment Partners; "Mental", a $50 million action comedy commissioned by Summit Entertainment and Mandalay Pictures; "DILF", a comedy pitch in which Bruce Willis has shown great interest and intends to commit pending submission of the final script; and "The Wedding Tour", a romantic comedy being developed by Panay Films at Walt Disney Pictures.
Joseph D'Onofrio (Officer Lemon)
Joseph D'Onofrio has been in a number of iconic film classics including Goodfellas, A Bronx Tale and Jungle Fever. He has been working in films and television for over 20 years. Currently, he can be seen on his recurring role on TBS' Are We There Yet?.
Nick Kanellis (Gary)
Nick Kanellis is a Northwestern University graduate and Iowa Native. He can be seen improvising at the Magnet Theater in an improv group called Trike. Nick works as a performer and teaching artist with the Striking Viking Story Pirates, New York's premier absurdist children's theater company, and as a motion capture actor for Launch, where he dons a spandex suit covered in reflective balls to do the movements for animated characters. He can also be seen as the professional wrestler King of Hearts at the Upright Citizen's Brigade theater and on MTV's "Truth" add campaign, and on the Onion Sports Network.
Phillip Leggett (Bruce)
Philip Leggett was born in New Orleans, Louisiana October 23, 1981 and grew up in Houston, Texas. He attended the University of Texas at Austin, where he focused on theater. After college, he continued his training and began acting professionally starring in a national commercial and co-starring in several independent films. Recently he has move to Los Angeles where he studies technique and improv comedy at Playhouse West. Philip has made acting the focus of his life, and is thrilled about what the future will bring.
Richard Lounello (Officer Dunn)
Rich is as much a stage actor as a film actor having appeared in such shows as Death Of A Salesman, Tuesday's With Morrie, Take Me Out and It Had To Be You. On film Rich played the lead in many independent films including The Last Round, Detour and American General. He will also be seen on an upcoming episode of HBO's Curb Your Enthusiasm. Rich is also a writer/director whose short film The Loop is currently making the film festival circuit where it has won several awards.
Kevin McCaffrey (Keith – Leader of the Drunks)
Kevin McCaffrey is a comedian and writer based in New York City. He has appeared on The Late Show with David Letterman many times, and can be seen on TruTV each week on The Smoking Gun Presents: World's Dumbest series. Kevin has been a contributing monologue writer for The Late Show with David Letterman since 2004, and he has also written for various shows on VH1, MTV, and Discovery, including Cash Cab. No, he cannot get you on Cash Cab.
Virgin Alexander represents Kevin's feature film debut, and also marks the first time he has ever played a father…that he knows of!!! (IMDB.com confirms this fact.) He thoroughly enjoyed working on the film, and got along with every actor in the cast except for one, against whom he now plans to hold a lifelong grudge. He also regularly tours the country as a stand up comedian, and his full performance schedule is at www.kevin-mccaffrey.com.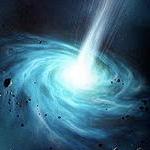 All images used herein are copyright property provided courtesy of Virgin Alexander via Marc Kruskol Public Relations with exception of those provided by IMDB.

Please feel free to leave a comment here or if you prefer, click the social media icons below to share this news article. Or as many of our readers and visitors often do, visit WHR on Twitter, or visit me on Twitter by clicking the text links or images avatars in this news story. I and the WHR team look forward to will Seeing You on The Other Side"!
Thank you.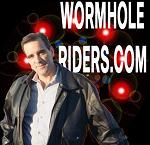 Best Regards,
Kenn