Welcome back WormholeRiders dedicated to Revolution!,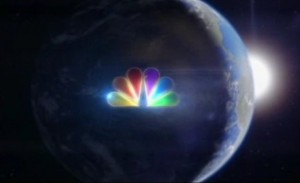 Without a doubt, the creators of Revolution continue demonstrating their  genius on relating the challenges the United States of America and world faces today!
Director Charles Beeson has done an excellent job with the script delightfully written by David Rambo and Anne Cofell Saunders!
Much has happened since our heroes arrived in Willoughhby, Texas only to find out that the Patriots had infested the city. Including verification of the power of the Nanite technology as the Three Amigos episode clearly edifies.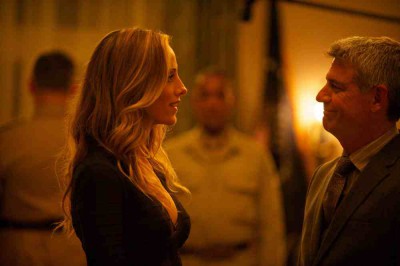 "Three Amigos" heralds the return of two fan favorite characters. First is Julia Neville (Kim Raver), wife of Tom Neville (Giancarlo Esposito) who reappeared during "Everybody Says I Love You".
Julia, now married to another character in Washington DC for goodness sakes, is something we will discuss in detail a bit later in this analysis of the wonderfully complex Revolution story arc.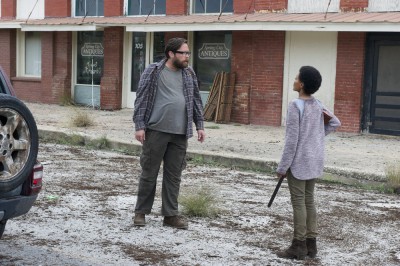 Second, and also to this reviewers delight, the reappearance of the enigmatic computer expert Grace Beaumont character. Portrayed by the gifted actress Maria Howell, in "Three Amigos" the return of Grace adds much excitement to pace of the story arc which has accelerated rather rapidly and enjoyably with secrets to be revealed!
While the Revolution series focus' on what would happen if the electrical power went out due to a malfunctioning technology that plummeted society into a world-wide regression, the actual symptoms of an economic crash would be quite similar; a shattering of the world into factionalized stateless regions at each other throats for the available resources. There are analogs to current conditions in many regions of the world including Africa, Europe and the United States of America.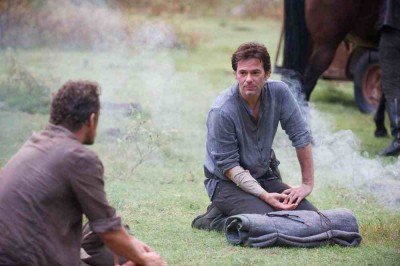 Some that I have spoken with at entertainment conventions and on-line agree that this circumstance (revolution) could become a strong possibility. Their fear; A collapse of the world economic order unless the United States, Europe and other western governmental powers "get a handle" on the wasteful spending and fraud running rampant in social programs that are bankrupting the western nations.
Some even believe this will be what starts the survivalist scenario; that will turn civilization on its head, leading to anarchy as has been depicted in Revolution with the "Monroe Republic" originally created by Miles Matheson (Billy Burke) and Sebastian Monroe (David Lyons).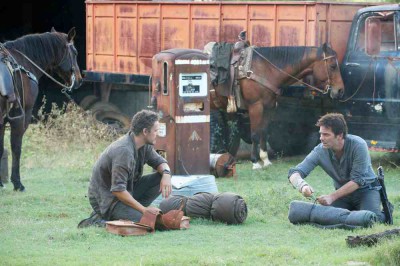 Others of a non survivalist philosophy see parallels of a less drastic nature, the previous episodes clearly delineated that the corruption of the Patriot organization has become rampant, filled with politicians maneuvering for power telling lies to the citizenry, using bribery and even brainwashing to control the population like sheep to the slaughter.
Much like the current administration and Congress in Washington DC, this is perhaps the central core message of Revolution; that the United States is ripe for "revolution" due to the suffocating debt of the country that threatens to topple many lifelong politicians, perhaps even the administration from power in the upcoming elections in 2014.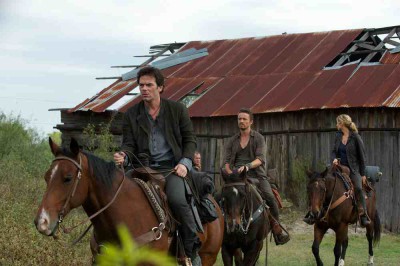 This reviewer enjoys the allegory of the Revolution story arc, particularly the human interest and political aspects. There are relevant lessons about how human beings react when under pressure to survive, a clear analogy to the 91 million non working members of the United States population and 24 million who have given up looking for work.
Importantly, the cast of Revolution have developed a very believable chemistry. The smooth delivery results in a fine Single Effect which has steadily progressed from the first season into details that viewers can relate to in their real lives!
Three Amigos: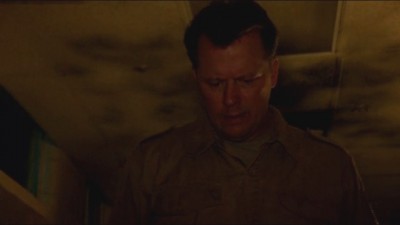 We begin "Three Amigos" very late at night. We observe malcontent torture expert Martin Shaw (Waleed Zuaiter) and Willoughby Patriot leader Edward Truman (Steven Culp) maneuvering through a mountain of BBQ'd human bodies left behind by Aaron (Zak Orth) and using the appearance of Kevin Donegan, Aaron's former Nintendo game player partner, now known as "Nanite Boy" or the personality of the Nanite technology portrayed by Aidan Sussman, who first appeared in the "Everybody Says I Love You" episode.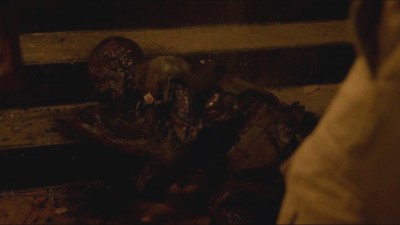 Shaw and Truman locate evil Doctor Calvin Horn's (Zeljko Ivanek) charred corpse whom Aaron had dispatched in "Everybody Says I Love You". Edward Truman is angry beyond controlling his emotions. He informs Martin Shaw that from now on things will be "done his way"!
What is Truman's plan?
To wipe out all remaining resistance in Willoughby, a wholesale slaughter similar to an ethnic cleansing. Here is where the analog to Eastern Europe, Syria and Iraq are clearly indicated. Each is a shadow of the Holocaust that the evil Truman plans to implement in the absence of any power to constrain his lust for power.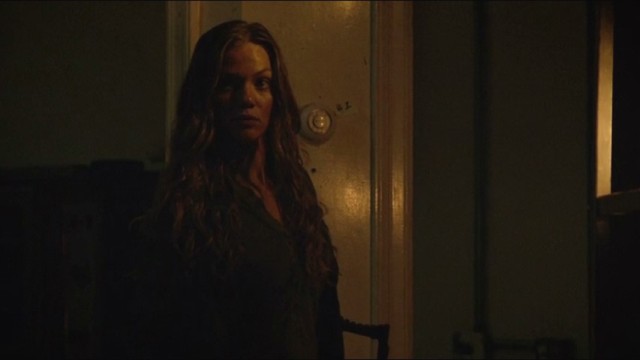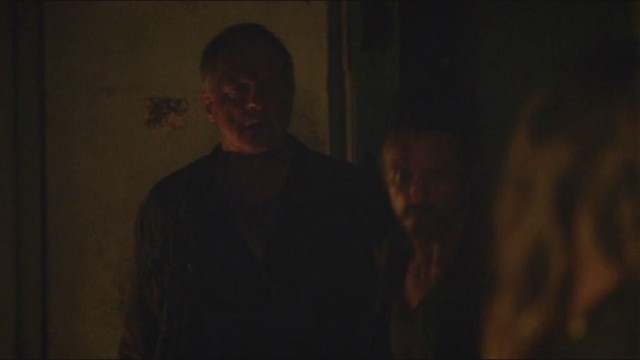 Meanwhile, Charlie (Tracy Spiridakos) and "Bass" Monroe (David Lyons) rescue Doctor Gene Porter (Stephen Collins) from the diner where he has been unjustly held against his will. Moving the good doctor, a former minion of Edward Truman, to an the safe house farmhouse where Miles' (Billy Burke) life hangs by a thread.
Gene immediately sets about the task with the tools available to heal Miles gangrene arm; herbs and maggot therapy which has been used since ancient times since maggots are known to eat the infected skin! The scene is grotesque, but highly effective in the opinion of this reviewer. Thankfully, Miles will make a full recovery.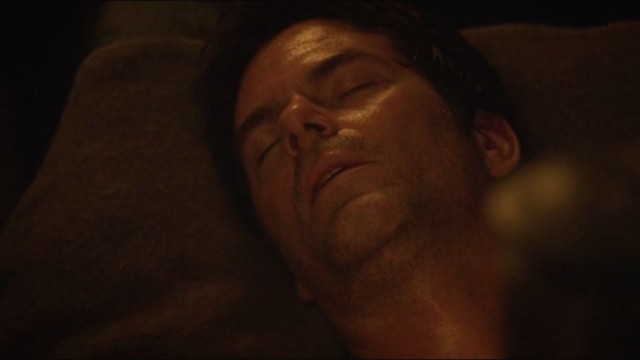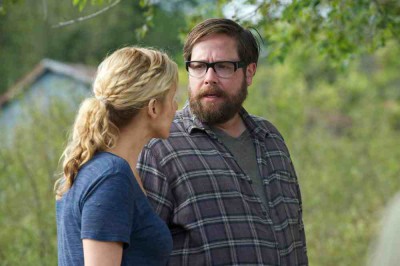 The next scene segue finds us with poor distraught Aaron. He is with Rachel at his dead lover Cynthia's (Jessica Collins) grave site.  Recalling the words of the Artificial Intelligence "Nanite Boy", who mentioned Spring City, Oklahoma.
Earlier, when Doctor Porter tries to make amends for turning Aaron and Cynthia over to the Patriots, Aaron goes nearly non linear over Gene's betrayal that ended the life of best friend and lover.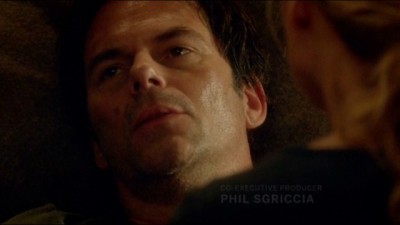 The scene is interrupted when everyone runs into the farmhouse after Miles awakens from his near death sleep. Bass Monroe is impatient and tells everyone to leave the room. He wants Miles to divulge the location of his son as had been promised.
Miles agrees to take Monroe to his son, Connor (Mat Vairo). Rachel (Elizabeth Mitchell) is nonetheless happy thinking about Monroe leaving them once and for all!
Unfortunately for Rachel, Miles tells her that Bass is useful to the resistance. To make matters worse, Miles in forms Rachel she will accompany them on the trip to find Connor! And here is just how the episode name "Three Amigos" is derived from!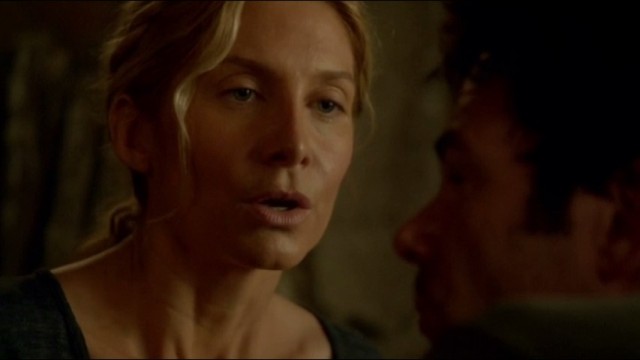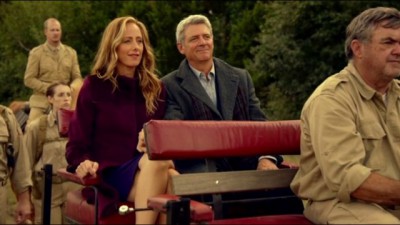 The action moves to the White House in Washington DC. Guests are arriving for a cocktail party that is about to get under way. Tom Neville (Giancarlo Esposito) and his son Jason (JD Pardo), are with their new supervisor boss, Roger Allenford (David Aaron Baker), while Deputy Secretary Victor Doyle (Christopher Cousins) introduces his "wife", Rebecca to the President's Chief of Staff, Bill Harlow (Jack Scalia).
We have known as Julia Neville portrayed by Kim Raver who returned to the series in "Everybody Says I Love You" after everyone thought she had been killed in "The Dark Tower" (this reviewer predicted Raver's return) and looks forward to seeing this fine actress also from "24" return later this year in "24 Live Another Day" now in pre-production!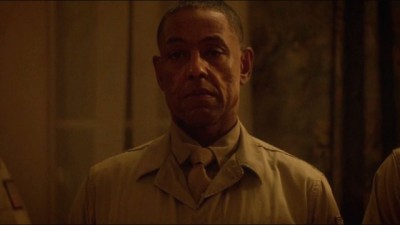 Tom Neville seeks out and locates Julia alone. Even though Julia has survived, Neville still has plans to kill the Chief of Staff Harlow who he blames for the launch of the nuclear strikes in "The Dark Tower".
Tom Neville has procured a poison, a vial of colorless liquid with which he will use to exact revenge on Bill Harlow. He plans on making the murder of Bill Harlow appear to be a naturally occurring heart attack as cover for what is actually an assassination.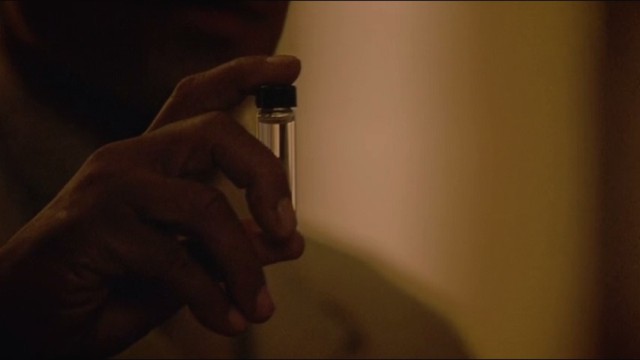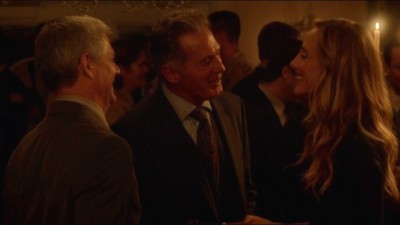 Julia, in a position of social influence and power at the White House using her considerable influence over Tom, she is concerned that he will not go through with then murder plan.
Julia assures Tom that her husband Victor Doyle is the replacement for Bill Harlow's Chief of Staff position. Once Doyle is in the job, Julia promises that he will promote Neville.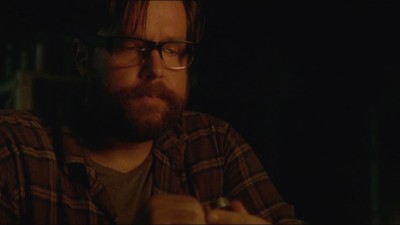 Aaron is writing a note to Charlie. As we return to Charlie, who has woken up, poor Charlie seems to need a bath. The tweets last week were humorous in this regard when several fans said the same thing, "no soap for Charlie".
We learn that Aaron has disappeared… AGAIN! Obviously someone else is behind Aaron's motivations, but who is it? This reviewer is fairly certain it is Grace!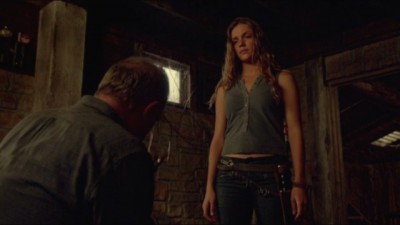 Finding Aaron's note, Charlie and Porter decide to split up to try to find Aaron. With Aaron long gone, Porter notices two Patriot wagons laden with a cargo of oranges coming into Willoughby, Texas; apparently there's a third wagon on the way.
After asking Charlie to help identify the cargo, Porter is flabbergasted when he witnesses his granddaughter Charlie killing the drivers without so much as a whiff of conscious!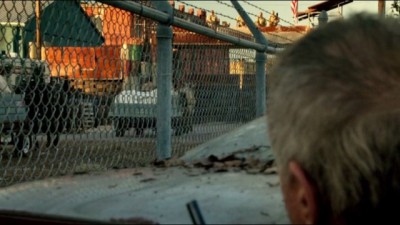 Even more revealing, why were the Willoughby Patriots carting oranges into town? We will learn soon that this is Edward Truman's doing, the oranges are to become poisoned to wipe out all the citizens and cleanse the town of non patriot troublemaker elements!
We move south of the border to our "Three Amigos". Bass Monroe is unhappy to learn that Miles had sent his son Connor to live with family in poverty stricken town of Puesta del Sol, Mexico.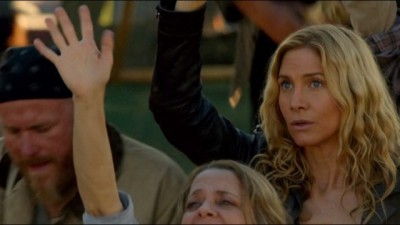 After learning Connor's relatives died eight years ago, the "Three Amigos" first volunteer to pick tomatoes to enable a border crossing.
This is an interesting juxtaposition on the opposite of what is transpiring today with illegal immigrants who enter the United States for the same reason, to find work to feed their often starving families.
Rachel says "I'll do anything" to which the labor gang boss says "find a place near the front", which gets Miles and Bass a "border pass" to enter Mexico!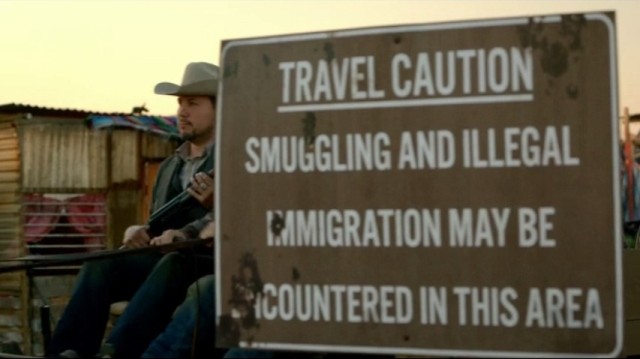 After dispensing with the labor gang leader and work by stealing the wagon, Rachel, Miles and Bass retire to a bar to question the townspeople after learning that the people Miles left Connor with had died some eight years previous. We learn that Connor has risen to the the position of the right hand man for Nunez (Jesse Campos), leader of the local cartel gang. It is more than fair to say everyone in town is scared to death of Connor!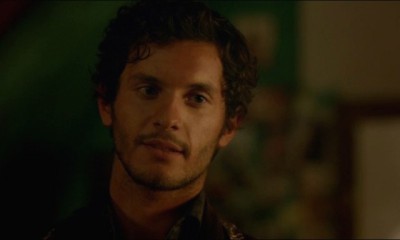 Miles quickly recognizes Connor (Mat Vairo), who is a spitting image of his father. Cartel leader Nunez calls Connor away, however "chomping at the bit", Monroe refuses to leave without first chatting to his son about who he is.
Later that evening, Monroe asks his son Connor to join him on a mission to reconstitute the Monroe Republic. Suddenly, and surprising this reviewer, Connor takes his own father prisoner!
Why? Cartel leader Nunez wants to meet the famous "General Sebastian Monroe". One canm only wonder where this will all end up taking the story arc? An alliance between the two "leaders"?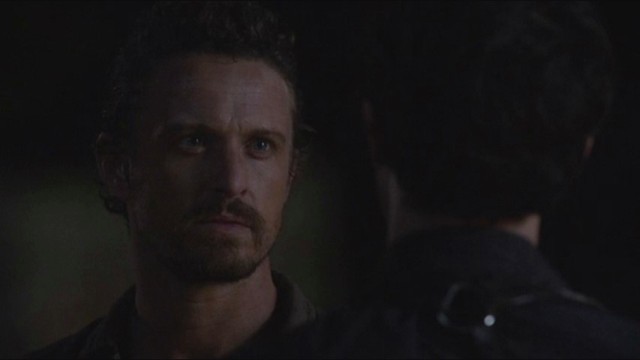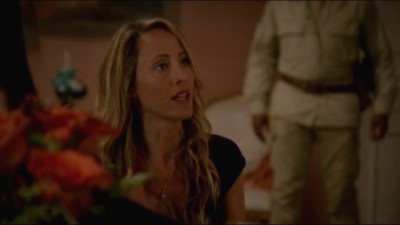 Back at the White House reception with Julia, Tom Neville sets about to poisoning Harlow's drink. He is interrupted when Allenford calls him away. Later that night, Allenford returns to his room rather disconcerted. He is witnessed carrying a Patriots' Eye of Providence folder.
We are not given insight into what the devil the report states, but we can assume it has to do with the poisoning of Willoughy via the citrus cargo which Jason, who has snuck in to look at, seems to confirm.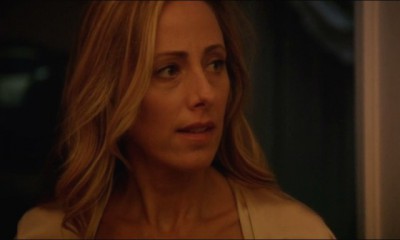 As the episode winds down, we learn that Julia is angry with Tom Neville for not poisoning Bill Harlow. She informs Tom that "I'm going to get the life (he) Neville promised her, or else!" Tom Neville dutifully promises Julia she "will get what is coming to her – but she better remember to whom she's speaking".
No doubt Tom Neville plans to kill Julia's husband as well. In the next few seconds, we see that Neville is in Bill Harlow's room. He jams the poison down Harlow's throat eliminating one problem.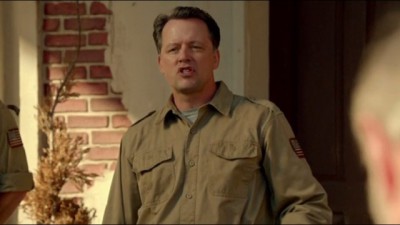 In the first of two final sequences, we are back at Willoughby. Evil Edward Truman has assembled the citizens in the town square.
Truman announces he has a surprise for the hapless soon to be victims, Patriots have braved the circumstances and the food supply has been restocked!
Edward Truman waves the oranges to prove it promising their lives will be wonderful in the future under his benevolent Patriot rule. Meanwhile, unknown to the victimized citizens Martin Shaw and his men are injecting the poison into the oranges!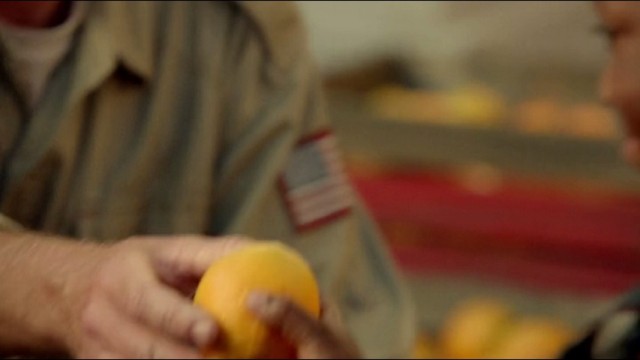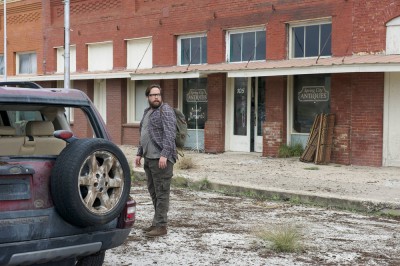 Lastly, Aaron has journeyed under AI Nanite Boy direction to a place known as Spring City. The environment is akin to a ghost town. Driven by nightmares of Claudia, Cynthia and his gamer pal, Nanite Boy, Aaron cries out to the seemingly empty town!
Why was he directed to be here? What does his life mean? Who is responsible for all that has happened? Suddenly a familiar voice calls out his name! Aaron turns around only to see Grace Beaumont bringing us full circle from "The Dark Tower" when Grace had disappeared!
My grade for the episode is an A PLUS! The story arc coming full circle with several reveals, Julia, Tom, Grace, Connor, Monroe, and the corpse of Horn all made this a great episode! The next episode "Mis Dos Padres" which aired this week, "iced the cake" for Connor! Come back soon for ongoing analysis of Revolution!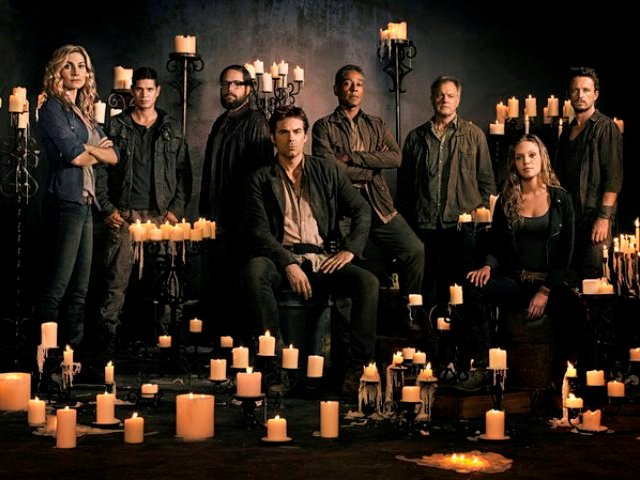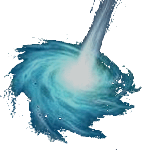 We welcome you back to our dedicated Revolution series review site and hope you enjoy our analysis of the second season of this outstanding science fiction drama program!
As always, thank you for visiting WormholeRiders News Agency and we look forward to seeing you on The Other Side of the Wormhole on Twitter, or visit and like our WormholeRiders News Agency Facebook company page.
Please feel free to leave a non spam comment here or by visiting Team WHR or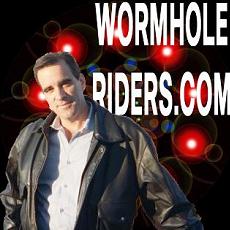 me on Twitter by clicking on the text links or avatars below.
Thank you!
Best Regards,
Kenn