Welcome back WormholeRiders, The Expanse and San Diego Comic-Con admirers!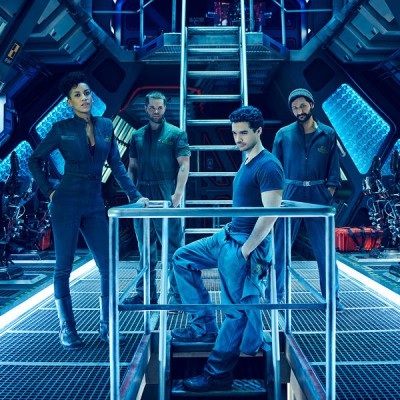 Coming on December 15 of this year is one of the most exciting new series The Expanse! This fantastic new scripted television series will be focused on humans embarking on the deep space exploration of our solar system, something that humanity will seek not to far distant from our own time.
On Saturday July 11, 2015, in the Indigo Ballroom, and Indigo Press Rooms, courtesy of Syfy Public Relations, at the Hilton Bayfront Hotel, we had the pleasure of attending The Expanse panel and the distinct honor of interviewing leading cast member Cas Anvar and Executive Producer Naren Shankar. We include The Expanse interviews and panel below for your enjoyment.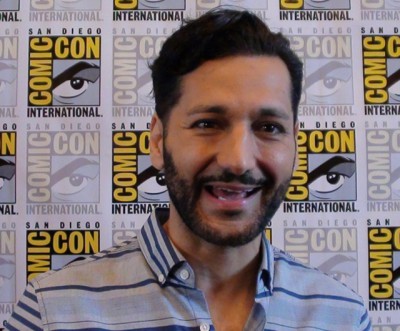 In addition to the interviews, we were more than thrilled to attend the panel where The Expanse cast members Thomas Jane (Texas Rising, The Punisher), Steven Strait (Revenge, Magic City), Shohreh Aghdashloo (The House of Sand and Fog), Cas Anvar (Assassins Creed, Olympus), Dominique Tipper (Vampire Academy) and Wes Chatham (The Hunger Games: Mockingjay) were joined by executive producers Mark Fergus, Hawk Ostby and Naren Shankar.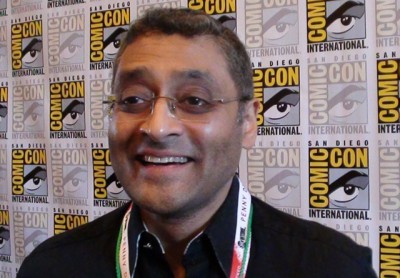 The Expanse panel was moderated by book author James S.A. Corey (the pen name for the author team of Daniel Abraham and Ty Franck) which was preceded by an exclusive screening of the pilot.
The Expanse first episode was even more exciting since it represented an exclusive screening of The Expanse series premiere well before it airs on Syfy December 14, 2015! The Expanse features a delightful ensemble cast including two of our favorite actors, Kristen Hager and Elias Toufexis!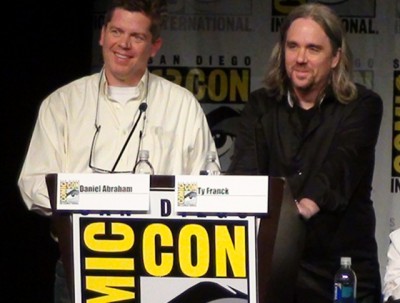 The Expanse is a fine entertainment product from the writers of Children of Men and Iron Man. The Expanse science fiction series is set some two hundred years in the not so distant future after mankind has colonized our solar system. The Expanse is based on The New York Times bestselling space opera book series and Hugo award winner! Published by Orbit Books who recently released the fifth novel entitled Nemesis Games!
As a result, if the television series does well in the ratings, there are literally years of adventures ahead for admirers of The Expanse! We will return soon with more analysis about the outstanding adventure coming to our screens on Syfy December 14, 2015!


Stay tuned as the WormholeRiders News Agency Team announces more of our new WHR You Decide video interview series during 2015 and beyond!

In the meantime, please feel free to share this article with your friends, co-workers and or family by clicking one of the icons below. We thank you for visiting and express our sincere gratitude for doing so!

Feel free to visit WHR on Twitter, WHR on Facebook or visit me on Twitter by clicking the text links or images avatars in this news story. I and Team WHR look forward to Seeing You on The Other Side in 2015!

Thank you.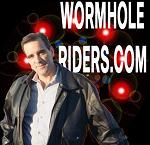 Best Regards,
WR_Systems (Kenn)