Welcome WormholeRiders to our new web site dedicated to The Expanse!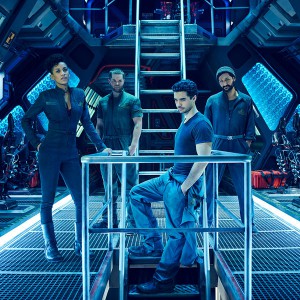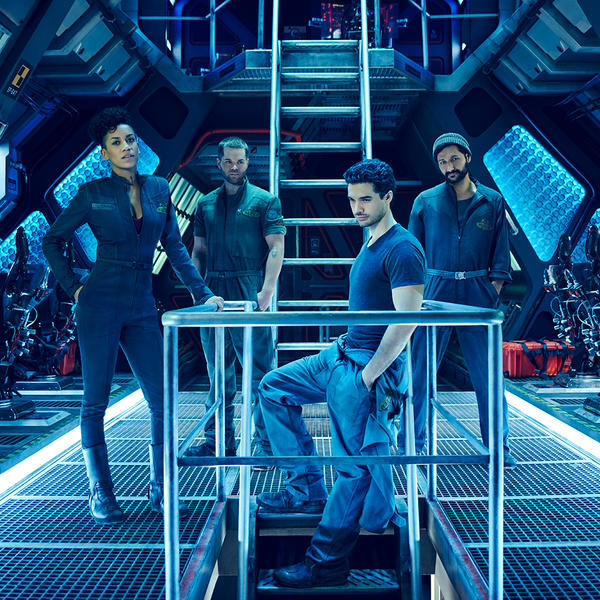 Monday December 14, 2015, represents one of the most ambitious science fiction efforts ever undertaken by Syfy, one of our most favorite cable channels!
Produced by Alcon Entertainment, The Expanse, will burst upon the world, in fact our entire solar system to the delight of millions worldwide on Syfy and Space Channel in North America!
For those fortunate enough in 2015 to attend San Diego Comic-Con (SDCC) or New York Comic Con (NYCC), The Expanse is "Silent Running" science fiction magic at it's finest, a superb series that easily infected thousands who attended the panels at the two aforementioned iconic pop culture events in 2015!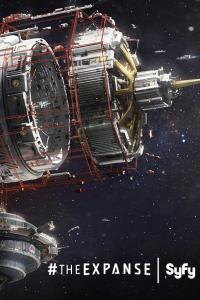 Having also had the privilege of interviewing Cas Anvar and Naren Shankar (courtesy of Syfy Public Relations), this editor was one of the early few thousand who was in avid anticipation waiting for The Expanse premiere at SDCC 2015!
This editor was more than pleased with The Expanse, I was ecstatic!
Before proceeding with my evaluation of Dulcinea, episode one of The Expanse, let me be perfectly clear; the series pilot receives an A PLUS for superb story arc, outstanding visual and special effects, wonderful writing, dedicated directing, creative costume design, crisp composing,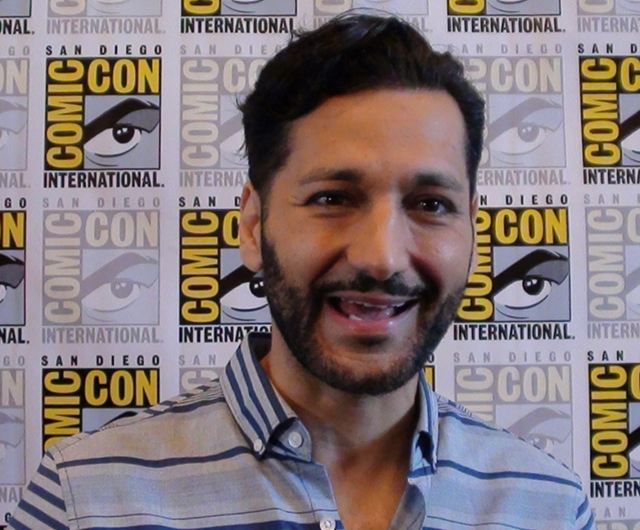 and a bevy of seasoned and new actor talent who all bring this exciting new series to life before our eyes!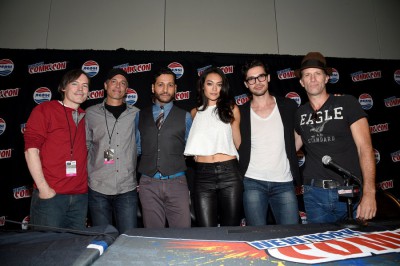 The Expanse main cast acting talent each are accomplished and well recognized actors whom entertainment aficionados will enjoy. Starring Thomas Jane (The Mist), Steven Strait (Magic City), Shohreh Aghdashloo (24), Cas Anvar (Olympus), Wes Chatham (The Hunger Games: Mockingjay parts 1 and 2), Dominique Tipper (Vampire Academy), Florence Faivre (Alpha House), Athena Karkanis (Lost Girl), Chad L. Coleman (The Walking Dead), and fan favorite Elias Toufexis (Stargate Atlantis), The Expanse main cast has depth with character portrayals audiences will quickly invest in.
Thomas Jane portrays Detective Miller, adding the "Crime and Punishment" police story aspect loved by television audiences the world over. Miller is a grizzled, semi-corrupt cop who is contracted by a corrupt government agency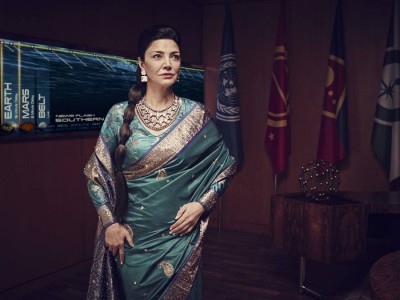 to locate a missing heiress.
Shohreh Aghdashloo portrays Chrisjen Avasarala, a savvy United Nations leader on Earth, reflecting the corrosive corruption which has infected this once respected organization established subsequent to World War Two. Aghdashloo's performance in the pilot is a delight to behold.
Much like the duplicitous United Nations today, which allows human rights violations to run rampant, her character is witnessed blithely torturing a captured terrorist to obtain the information required to fight a growing rebellion threatening the establishment governments on Earth and Mars.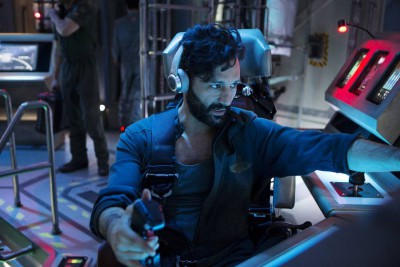 Cas Anvar, whom we have followed for many years, brings his Alex Kamal character to life in the role of the freighter's pilot with a transparent charm that adds much warmth and humor to the main story arc of The Expanse!
As one of the four survivors of a catastrophic terrorist act that destroys the Canterbury, Anvar is quite enjoyable as Kamal, a character that science fiction fans will undoubtedly quickly bond with in the deep space adventures of The Expanse!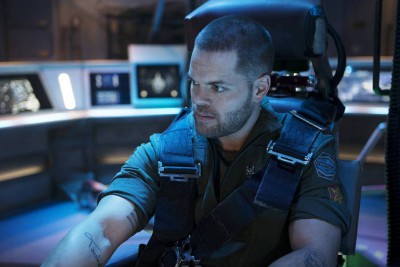 Steven Strait and Wes Chatham portray Holden and Amos Burton in a competent roles as two of the freighter officers who survive the destruction of their ship, the Canterbury. Burton appears to be more experienced, while Holden, somewhat innocent to political intrigue is drawn into a series of machinations that are purposely designed to turn political unrest into a solar system war adversely affecting all involved. This aspect of The Expanse reminds a person of the vile evil ISIS group who use terrorism to provoke the world of today into actions to stop their rape and murder of innocent civilians worldwide.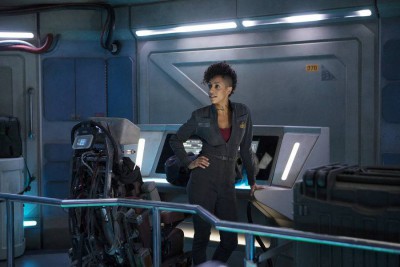 A breakout performer in The Expanse cast is Dominique Tipper who plays a tough, resilient engineer named Naomi Nagata. A relatively new actor, Tipper brings an energy to her character that is reflected in her performance and interactions with the other three survivors of the destruction of their ship, the Canterbury, owned by a corporate giant, the Pur'n'Kleen Water Company.
Supporting actors include well respected Jared Harris (Mad Men, Fringe), Paulo Costanzo, Drew Carrymore, Jay Hernandez, Kevin Hanchard, Sara Mitich, Jane Moffat, Michael Murray, Kristen Hager, Diana Bentley, Alli Chung, Joe Delfin, Craig Henry, Andrew Rotilio, Brett Ryan, Rossif Sutherland, Jordan Van Dyck, Jean Yoon, Greg Bryk, new comer Florence Faivre who portrays Juliet Mao, a missing heiress that sets the entire exciting story arc of The Expanse in motion, and many more!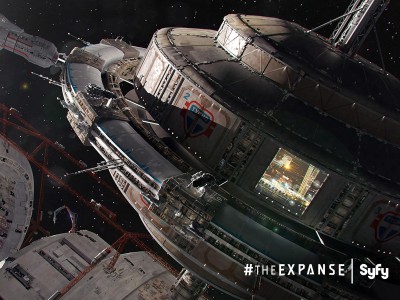 The Expanse Producers Jason F. Brown, Ben Cook, Sean Daniel, Sharon Hall, Broderick Johnson, Andrew A. Kosove, Gary Mueller, Jason Ning, Hawk Ostby, Lynn Raynor, and Naren Shankar (whom WHR interviewed at SDCC 2015) have done an exceptional job in conjunction with Alcon Entertainment!
The Expanse writers James S.A. Corey, Daniel Abraham, Mark Fergus, Ty Franck, Jason Ning, Hawk Ostby, Naren Shankar, series Directors Robert Lieberman, Terry McDonough and Composer Clinton Shorter all are entitled to well deserved kudos for this outstanding entertainment product with clear linkage to the worlds troubles in the twenty-first century.
Doubters of Dulcinea: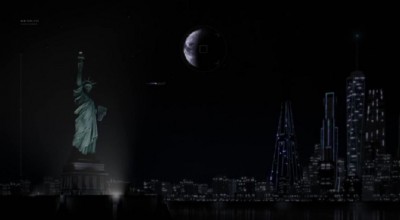 However, some well known so called news organizations have virtually panned The Expanse. The worst offender is the New York Times (NYT) review, which, as usual did not do their homework regarding the twenty-three years of fantastic entertainment brought into the homes of science fiction fans by Syfy.
Normally this editor never reads reviews written by others before our own analysis is published. In this case, when doing a Google search, the NYT link came up near the top of the search in third position on Saturday December 12, 2015, so I clicked the link being curious as to what they would say about Syfy, also based in New York and a respected New York based producer of fine entertainment.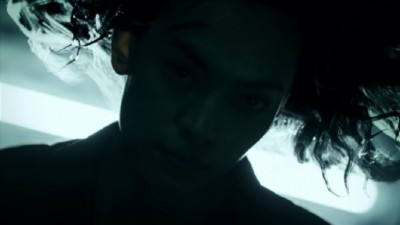 Being in third position is not too unusual since one must realize that NYT, once a respected publication that would always be at the top of a Google search, has devolved into a nearly useless Main Stream Media (MSM) spewer of often un-researched tripe.
The NYT article about The Expanse contained almost no history regarding the many hit series that Syfy has produced and or supported over the past two decades including the seventeen series seasons of Stargate SG-1, Stargate Atlantis, and Stargate Universe.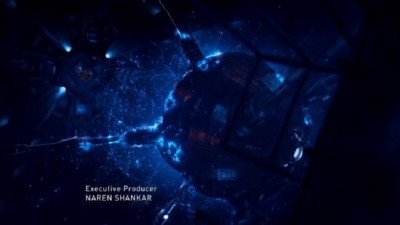 NYT also overlooked other outstanding multi-year series Syfy has produced and or supported over their more than two decades of scripted series and scores of movies. In addition to the Stargate franchise mentioned above, Syfy has brought over SIXTY SEASON YEARS to delighted fans including Eureka (6), Haven (5), Warehouse 13 (5), Sanctuary (4), Being Human (4), Dark Matter (2), Killjoys (2), Hollywood Treasure (2), Alphas (2), Dominion (2), Firefly (2) and the hit movie Serenity produced by NBC Universal in 2005. Last but not least, Syfy brought science fiction fans joy with the re-imagined Battlestar Galactica and Caprica to our screens for 5 series years!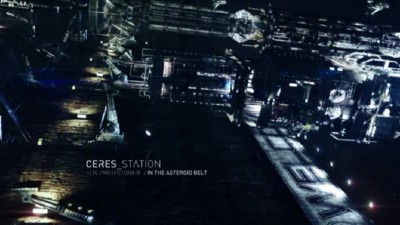 Syfy indicates the first episode of The Expanse was viewed by 1.5 million viewers in the first week after its pre broadcast premiere online debut last month (Monday-Sunday, November 23-29). Also offered on YouTube, as of drafting this review some 180,000 viewers have enjoyed The Expanse.
When a logical analysis of The Expanse is attempted (unlike the dolts at NYT), add the yet unreleased ratings to be coupled with the broadcast, this editor expects the total PLUS 3 numbers to reach over four million viewers across multiple platforms (television, tablets, computers and mobile cell phone devices) in the United States alone. As such, this clearly proves that any doubters like NYT have missed the mark by a mile!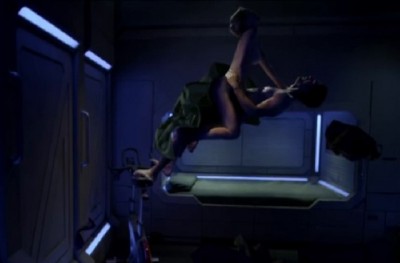 This editor says BRAVO to Syfy for bringing new scripted science fiction adventures over the next ten episodes to our screens! Millions, certainly including this editor, look forward to many years of space adventure in The Expanse!
After all, what could be more alluring than "Silent Running" in our very own solar system with political drama, romance, space love making, and multiple reference analogs to real conflicts raging on planet Earth in our own time?!
Delightful Dulcinea Details: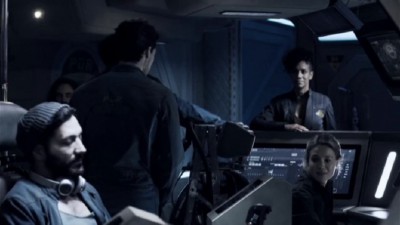 As alluded to above, this new outstanding series reminds me a bit of a groundbreaking 1972 science fiction film starring bad boy (a good thing) Bruce Dern called Silent Running which also dealt with life in deep space in our solar system. The Expanse also reminds me of the 1985 song of the same name by Mike and the Mechanics regarding the conflicts here on planet Earth.
The Expanse is set some two hundred years in the future representing a realistic peek at the future of humankind exploring our solar system. From the opening sequence of the missing heiress obviously trying to escape, to the destruction of the Canterbury, the drama is fabulous!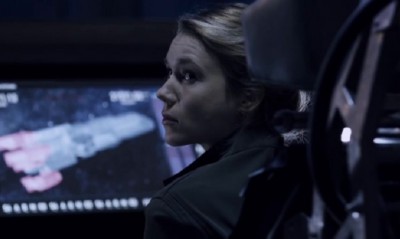 The delightfulness of The Expanse is presented to us with great attention to detail in each sequence. Most enjoyable are the rat observed that calls the freighter Canterbury home, the scenes of Holden making love in space with Ade (Kristen Hager), who is blown to smithereens when the terrorists nuke the Canterbury.
This editor loved seeing Ms. Hager in The Expanse, having enjoyed her for many years in Being Human on Syfy and was sad to see her go. If our information is correct, we will see Ade one more time, likely in a flashback scene, unless she was somehow able to escape the devastation when the Canterbury was nuked?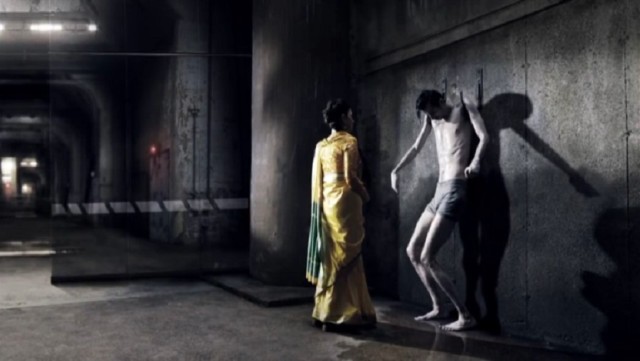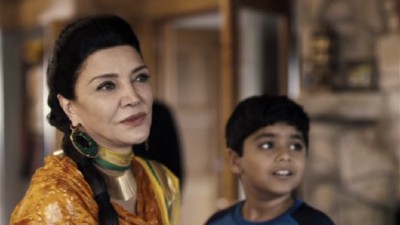 More delightful details about The Expanse include the scene with Shohreh Aghdashloo as Chrisjen Avasarala, when on one hand she loves her family, yet tortures the off worlder to obtain information. The hideous slumlord on Ceres who refuses to change the air filters and ends up making the children ill reminds one of slums here on Earth where corrupt landlords do similar things to the detriment of their tenants.
The Expanse set design on Ceres main business and living areas are quite impressive. Looking very realistic, disheveled and lived in, the sequences we will certainly see many times in the future display important details of what daily life away from Earth would be like. Job well done, with kudos to The Expanse set designers and digital artists!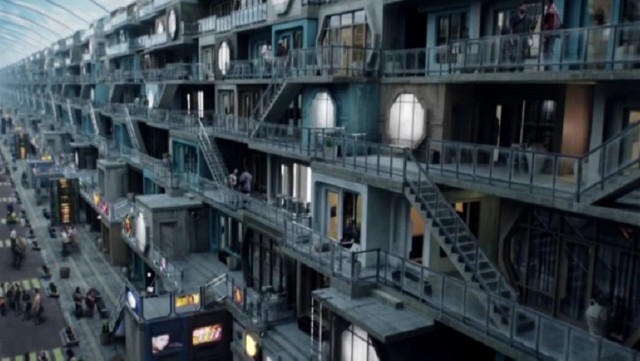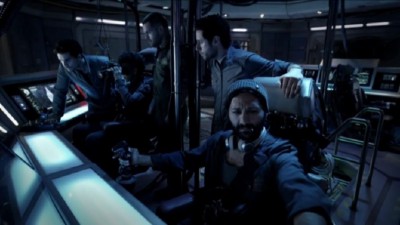 The good natured banter leading up to The Expanse Canterbury disaster between what will be the five survivors Cas Anvar as Alex Kamal, Wes Chatham as Amos Burton, Steven Strait as James Holden, Paulo Costanzo as Shed Garvey, and Dominique Tipper as Naomi Nagata, is perhaps the most enjoyable aspect of The Expanse pilot episode.
These primary characters are most believable. Their deportment, presentation and demeanor quickly and realistically changes when they realize their former home on the Canterbury has been destroyed!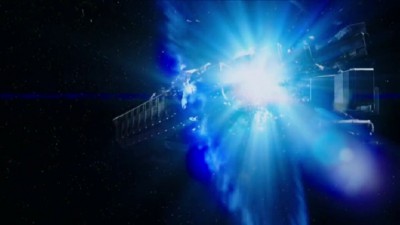 It will be as enjoyable to witness their characters develop further during season one of The Expanse. As was it tragic to see the Canterbury destroyed by terrorists, the events will bond the survivors together to seek answers and justice!

All is all, after having watched The Expanse pilot five times before writing this review, this editor is convinced that Syfy has a winning scripted Space Opera series on their hands and looks forward to the second episode tomorrow night!
Thank you Syfy and Space Channel for bringing The Expanse to North America!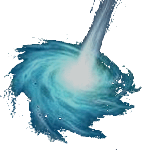 We look forward to seeing you back to our dedicated The Expanse series review site soon and hope you enjoy our evaluation and analysis of the this outstanding science fiction drama program!
As always, thank you for visiting WormholeRiders News Agency and we look forward to seeing you on The Other Side of the Wormhole on Twitter, or visit and like our WormholeRiders News Agency Facebook company page.
Please feel free to leave a comment here about The Expanse or by tweeting about Team WHR or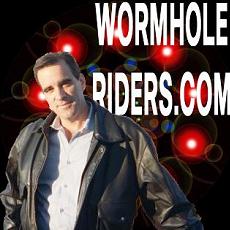 as mentioned me on Twitter by clicking on the text links above or avatars below.
Thank you!
Best Regards,
WR_Systems (Kenn),