Welcome back to our alien analysis about the best comedy on TV, The Neighbors!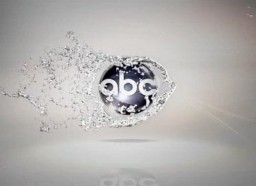 This superb episode was directed by John Fortenberry and written by Isaac Aptaker, and Elizabeth Berger.

I have no idea how the writers decided on the title for this episode. However, that really is not important, since this is one of the best episodes of the season. The Bird-Kersees have spent an evening watching sitcoms.
This, of course, to their minds, make them experts on what the Thanksgiving holiday should be like, including, the addition of a live studio audience. Fortunately for them, they just happen to have one with them. How many of us would love to have our own studio audience to follow us around and laugh at all of our jokes?
Thanksgiving Is No Schmuck Bait:
It is Thanksgiving all across America. Debbie (Jami Gertz) and Marty Weaver (Lenny Venito) are attempting the latest trend in dinner – Turducken. Speaking about trends, just as the Weavers have their moment, Jackie Joyner-Kersee (Toks Olagundoye) and Larry Bird (Simon Templeman) show up…with a live studio audience This is new.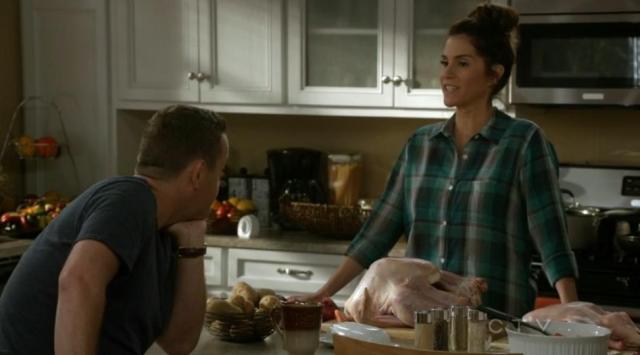 The alien neighbors have been up all night watching Thanksgiving comedy shows. They have learned that each Thanksgiving comedy show involves, "trouble making in-laws, cooking mishaps and unpleasant surprises which makes it a holiday that nobody really wanted, but in the end, everyone really needed", states Jackie.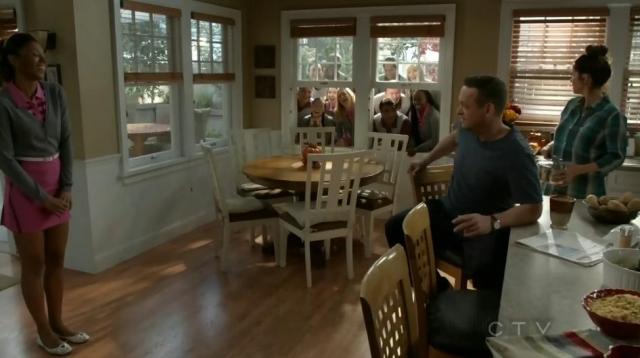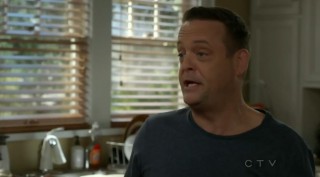 Naturally, to make sure that everything goes completely off the rails, Marty makes the comment, "I hate to disappoint you guys, but I'm going to go out on a limb here and say there will be no unpleasant surprises this Thanksgiving".
The door bell rings and Jackie says, "cue the holiday surprise". And the studio audience reacts. Marty's dad (Stacy Keach) enters six hours early because…oh my, he has left his wife.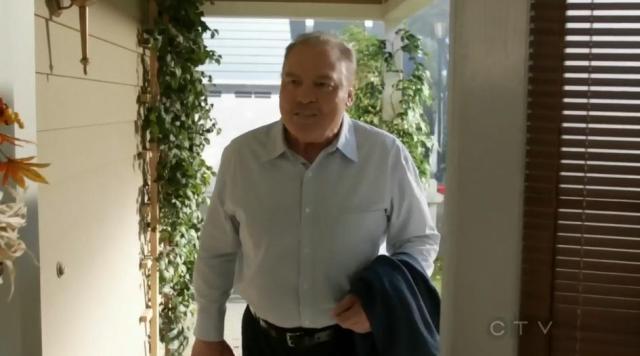 Jackie is pleased at the live performance. However, as the Weavers attempt to sort out the problem with the wayward grandfather, poor Dick Butkus (Ian Patrick) gets roped in to babysit the live studio audience in the garage.
Dick is disappointed. He has a new hobby – knitting, Which now must be put aside.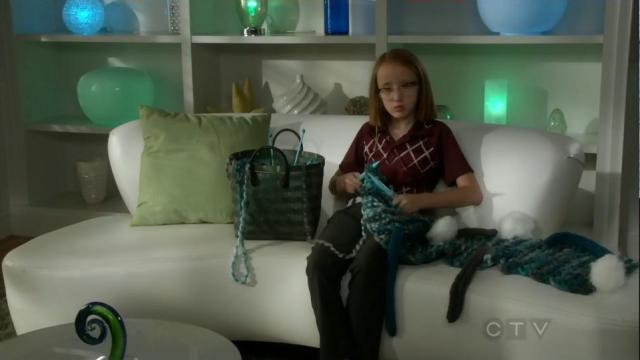 It seems that Jackie is now not happy that they, as the leads of the comedy, are being usurped by the Weavers, whose story line seems to be funnier.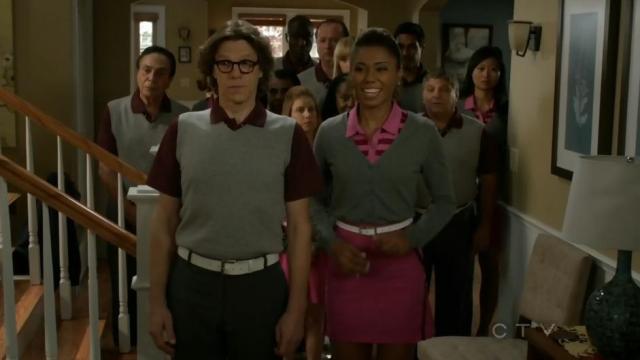 While Dick Butkus entertains the live studio audience in the garage, and Debbie worries about a Turducken that does not seem to want to cook (try turning the heat up), Reggie (Tim Jo) becomes terrified about the future of his relationship with Amber (Clara Mamet).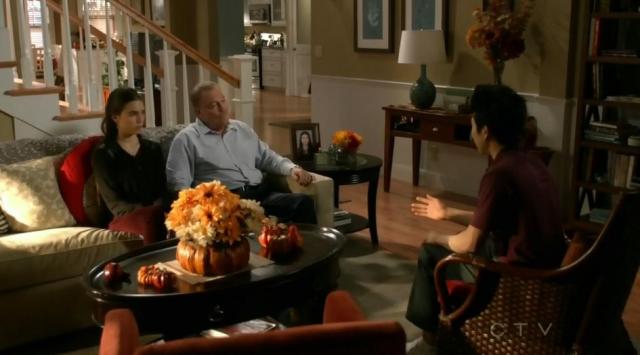 Grandma (Debra Mooney) arrives at the door and becomes the opposite of everything that the family expected. Instead of being a mess , desperately wanting her husband to return, she is tanned, has lost some weight, and to Debbie's surprise, she is being nice to her.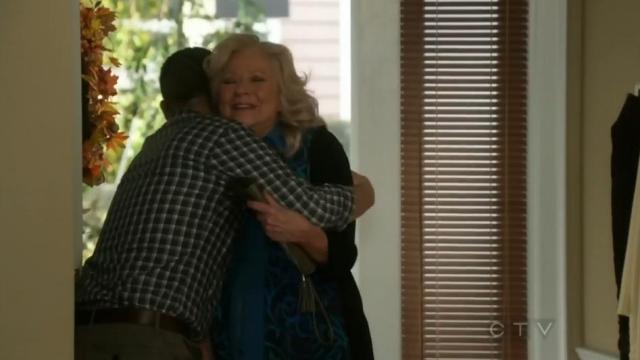 The turducken is finally cooked, and the meal is ready. This is indeed fortunate because Marty's parents continue to insult each other as Marty begins to act like he is back in childhood. Of course he is upset, but, at his age, he should be seeing things from his parents point of view and not just his own.
Since that would not be funny, on with Marty's childishness. What else could possibly go sideways? How about the entrance of Jackie Joyner-Kersey's parents, beautifully played by Reginald VelJohnson and Meredith Baxter?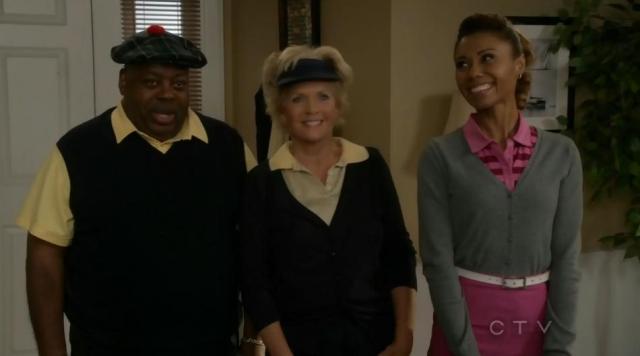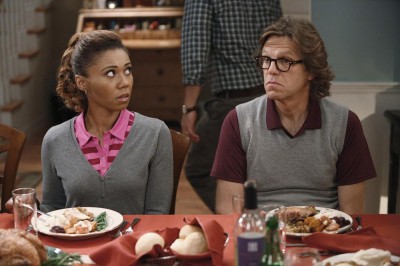 Now Larry is in a snit. He does not seem to get along with his in-laws at all. The jibes fly fast and loose across the table making things unbearable for everyone who does not want to fight. In other words, a typical Thanksgiving.
Before long, Marty asks to be excused, and Reggie, overly concerned that Amber will not love him forever, dashes off as well.
What turns out to be awesome about this episode is that Debbie comes to the rescue. She tells Reggie that it sucks when people do not stay together forever, but that is what makes it amazing when it does. Then she turns her attention to her in-laws.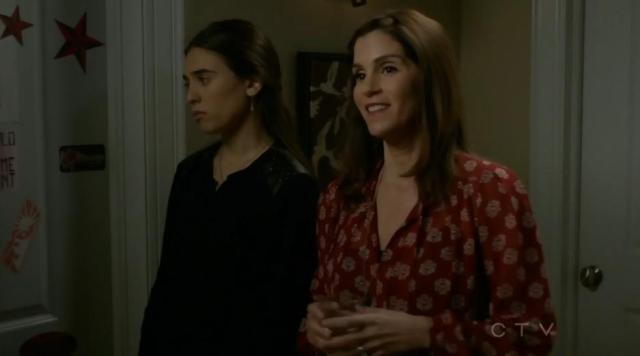 "Of course you fell out of love because you stopped working at it. It takes work every single day", then she turns her attention back to Reggie, "there are no guarantees, Reggie. So you have to work at it, even after 50 years, or it dies. It's that work that makes it beautiful".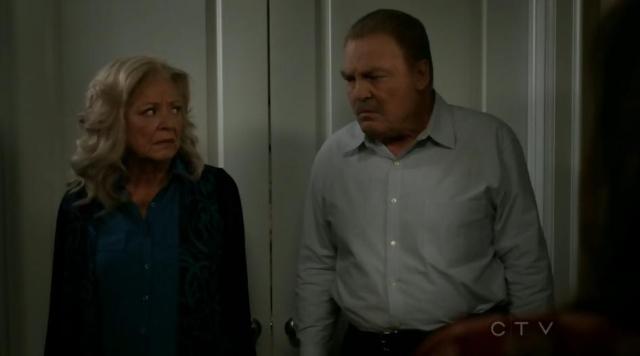 Reggie appears, willing to work for as long as it takes to keep their romance alive. As he says, "Everything worthwhile takes work". Too many of us forget that. Debbie turns her attention back to her in-laws to ask them if they seriously want to start over at this point in their lives.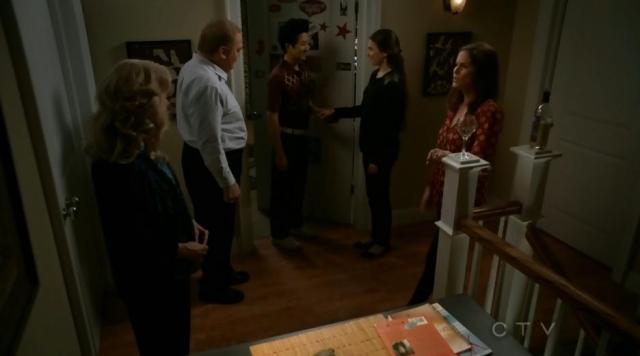 Working at looking good is just too much work for the grandparents, so they decide to get back together. They seem to have decided that working at their marriage is the lesser of two evils. Marty is thrilled. Amber, not so much.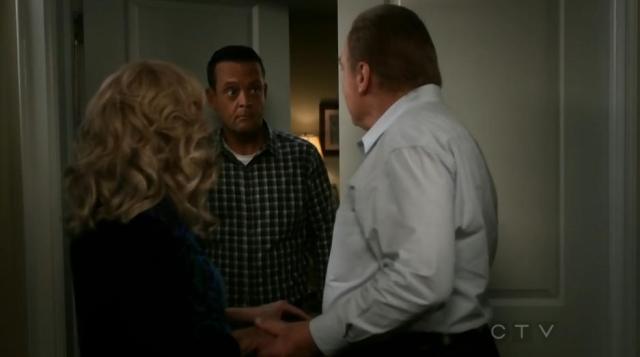 As Marty announces the good news, Larry adds that things always go back to normal at the end of the holiday. Not exactly, Larry. It seems that the in-laws feel Larry needs help, and they are about to provide it. This is a, "to be continued", moment, as identified by Larry.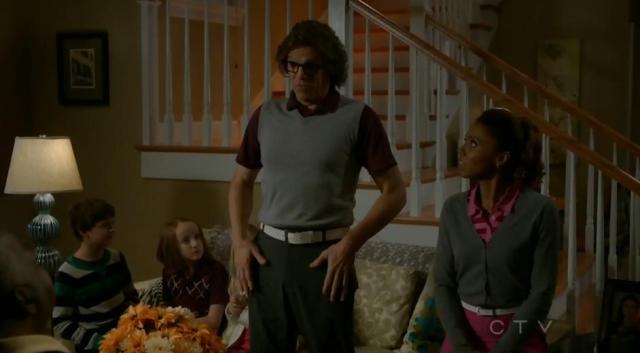 As the show ends, Marty enthusiastically tells Debbie they should all go to Disney World as a family. Debbie is not as happy about the idea of bringing along the in-laws. Larry is relegated to the couch while his in-laws take up the bed with Jackie in the middle. Warning to anyone about to get married – you never know when you will get stuck on the couch, so make sure you buy a comfortable one.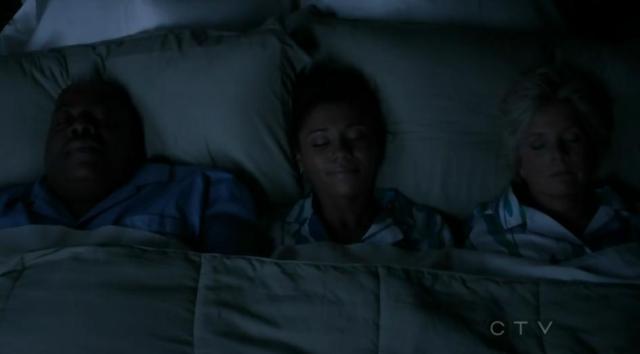 To fill in the last few moments a suave older gentleman (Jack Scalia) shows up at Debbie and Marty's door carrying an arm full of roses. He tells them he met Teresa on line and would like to invite her out to brunch. He has all the money in the world and no one to share it with. Mr. Perfect, as I like to call him, is very disappointed to learn that Teresa is back with her husband.
Marty is not pleased, but Debbie gets into the spirit of things, wondering if it would hurt to give him her contact information. Just an FYI for anyone reading this; if a guy like this come around looking for me, give him all my contact information. Better yet, tie him up so he can not leave and tell me right away.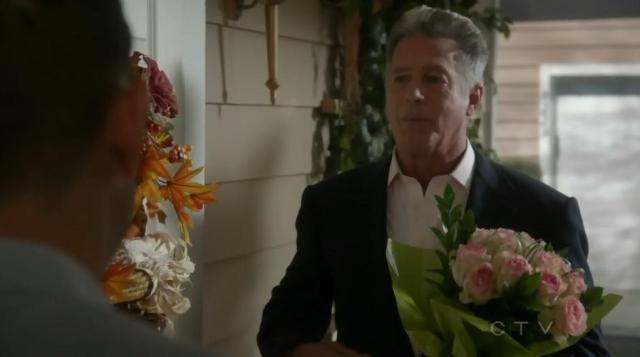 What makes this episode and all the others so memorable is the series creators and writers continually poke fun at themselves. Larry's ability to nail what will happen next in this episode, by treating the entire event like a sit-com perfectly demonstrates this.
The aliens are unpredictable and Reggie is adorable as the deeply in love Zavbronian. It is so easy to feel for him. The live studio audience was very clever as well.It should be very interesting to see what happens next now that Larry's life just got much more complicated with Jackie's parents coming to stay. I suspect that this means more trouble for the Weavers as well.
Great lines during this episode:
Jackie's father (pointing at Larry): "We are the in-laws…to that guy.
Larry: "Cut to commercial! Cut to commercial!"
Dick: "I can't believe they stuck me at the kids table".
Jackie: "Husband, fake, private-whispering doesn't work."
Mother Kersee: "Neither does Larry".
Jackie's mom: "I couldn't hear anything over Larry's deafening sense of entitlement".
Reggie: "Everything worthwhile takes work".
Larry: "My precious in-laws, I believe you have a wormhole to catch…"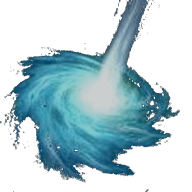 Thanks to Kenn for final staging of the audio video embeds and providing additional images in this news article and many thanks to you for stopping by WormholeRiders News Agency!!
We look forward to seeing more of you here at our review site dedicated to our wonderful aliens friends known as The Neighbors!
Please feel free to leave a comment here, click an icon below to share this interview with your friends, or you can visit and follow me on Twitter by clicking on my avatar to the right.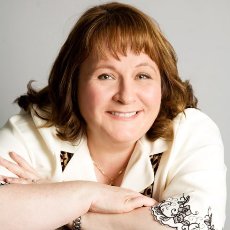 Regards,
Thank you.
ArcticGoddess1 (Patricia)