Welcome back to an alien preview analysis about the best comedy on TV, The Neighbors!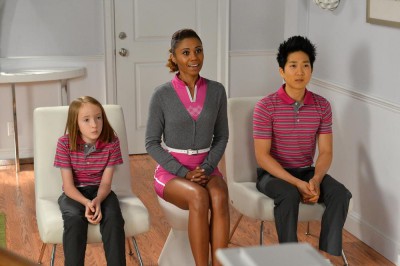 The next episode of The Neighbors is one of the funniest of the series!
Each week as I wait in eager anticipation for the next episode of The Neighbors, I wonder; can this program get any better?
To my utter and sheer delight, each week the creators, the actors, the writers and the directors ALWAYS provide a solid YES to my sincere question!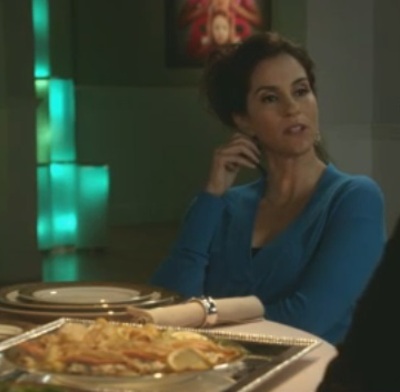 As I always look forward to seeing Jami Gertz as Debbie Weaver, Toks Olagundoye as Jackie Joyner-Kersee, Lenny Venito as Marty Weaver, Simon Templeman as Larry Bird, Max Charles as Max Weaver, Isabella Cramp as Abby Weaver, Tim Jo as Reggie Jackson, Clara Mamet as Amber Weaver, and always entertaining Ian Patrick as Dick Butkus, this week I was pleasantly surprised, in fact quite pleased to see a screener for "Any Friggin' Sunday" on my press account at ABC Disney Studios Media site!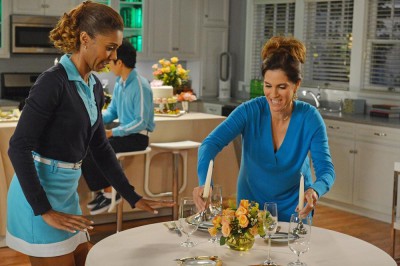 Subsequent to watching the episode screener twice courtesy of the great team of people over at ABC Publicity and ABC Studios, and after stopping laughing at the shenanigan's and antics in "Any Friggin' Sunday", I was completely satisfied in my own mind that The Neighbors appears to be here to stay for many more ROFL ("Rolling On the Floor Laughing") seasons!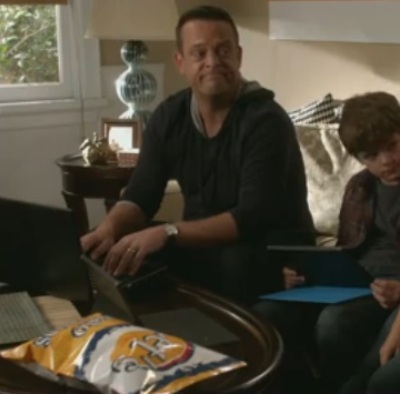 Despite having to compete last week against Baseball and the World Series, which drained viewers across the board for virtually all television programs on the evening of October 25, 2013, my favorite comedy and fun science fiction show still turned in a respectable 3.52 million viewers and a .7 rating with a 3 share in the critical 18-49 demographic, down slightly from 4.35 million viewers, a 1 rating, and a 4 share the previous week.

Perhaps this is why TPTB released a screener this week? Nevertheless, it was a good move since I was hoping for more after the first two episodes were released earlier this year before the second season of The Neighbors began in earnest.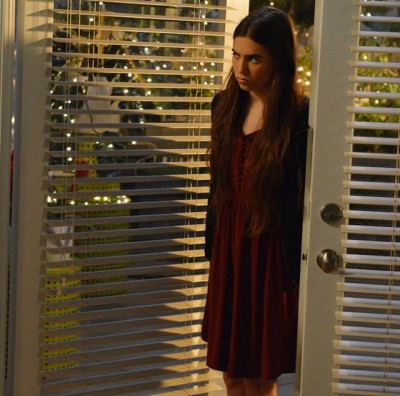 I can honestly share that I was alternatively rolling on the floor laughing as well as saying "awwwww" with regard to the brilliant writing evident in "Any Friggin' Sunday". As you can well imagine from the title, the episode revolves around sports.
What sports occur on Sunday's? Well come on folks! Just guess what season it is people?!
I cannot reveal how this all breaks down since that is unfair to viewers whom also wait with baited breath for 8:30 PM on Friday evenings to roll around to enjoy solid science fiction family entertainment with an enjoyable comedic flare.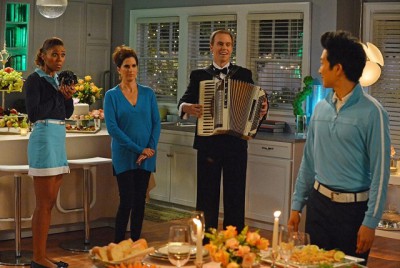 What I can say is that a fun return of the Zabrvonian character Johnny Unitas portrayed by special guest Patrick O'Sullivan occurred.
Unitas can be observed "sporting", err… playing a rather interesting music instrument (an accordion). The fact that Unitas played football in the 1950's, 60's and 1970's is a bit of a hint about what sport is focused on. "Any Friggin' Sunday" also has a heartwarming aspect to the episode that will be something that virtually all husbands, wives' and teenage lovers will be able to relate to!
My suggestion? You really do NOT want to miss this outstanding episode! See you tonight at 8:30 E/P 7:30 central time for another wonderfully hilarious and enjoyable episode of The Neighbors on ABC!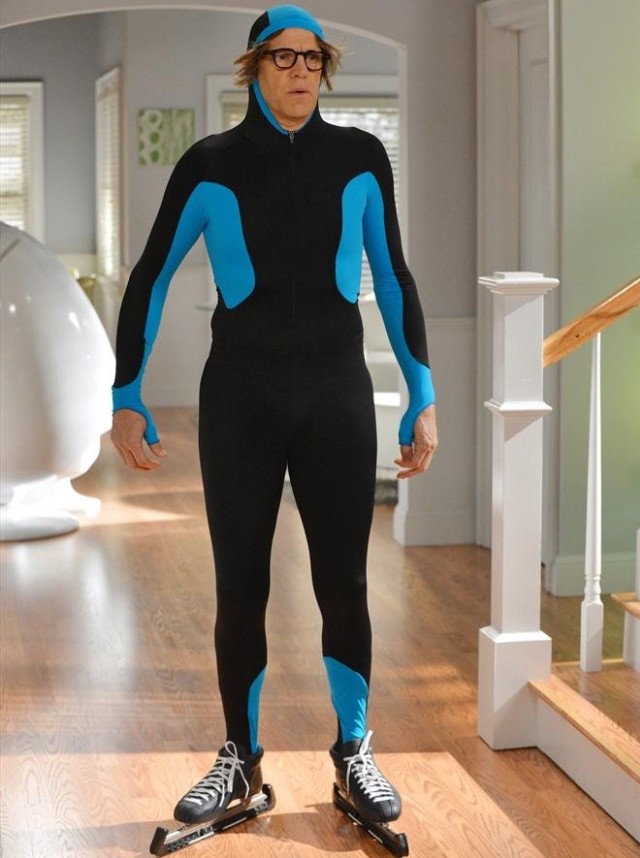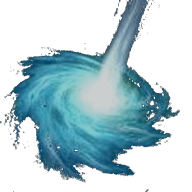 Please feel free to share this article with your friends, co-workers and or family. We would also appreciate your comments and look forward to you visiting in the future to learn more about The Neighbors!
Or as many of our readers and visitors often do, visit WHR on Twitter, WHR on Facebook or visit me on Twitter by clicking the text links or images avatars in this news story. I and the WHR team look forward to Seeing You on The Other Side!"
Thank you.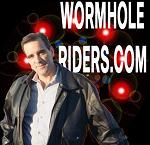 Best Regards,
Kenn