Welcome to our "A Christmas Story" preview alien analysis about The Neighbors!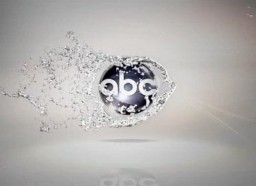 The story in this episode is absolutely hilarious!
Have you ever baked a batch of Christmas cookies that were [REDACTED]? Without revealing spoilers, this reviewer can discuss that baking Christmas cookies is part of the fun in an episode written by Kirker Butler and directed by Chris Koch.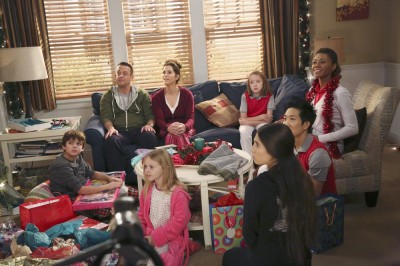 Well, in "A Christmas Story" your memory of fun family holiday events will be roasted, errr.. baked and [REDACTED] right before your very eyes!
Blended in to "A Christmas Story" are several adult themes that will bring tears of joy to your eyes. Additionally, a nice song that I cannot reveal at this time "ices the holiday cake!", but will further melt the heart of the most hardened soul on either Earth or Zabrvon hopefully bringing everyone closer together for the Christmas holiday season in 2013!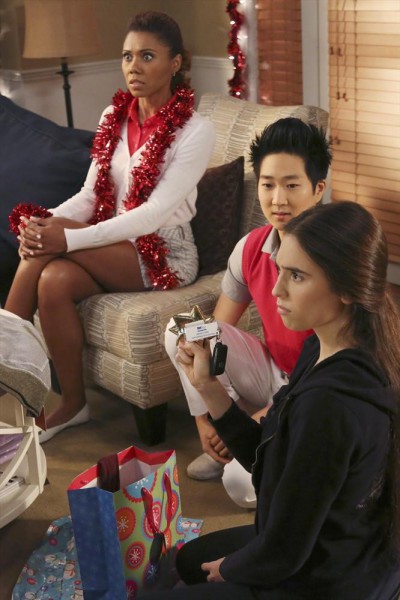 What about those Christmas gifts that you always wanted when you were a child, but no one had "the balls" to get for you? Did you or anyone you know ever get everything they wanted every year? In "A Christmas Story", more than you ever desired will be revealed under the "Yule Tree" in the living room of our friend in The Neighbors that will blow your mind with laughter, including creepy crawling creatures that may or may not be from Zabron!
Ever do something at Christmas that takes a lot of balls to pull off? Fear not alien lovers, in "A Christmas Story" you will get to understand the true holiday meaning of the phrase "a lot of balls", and when you find out just who is involved you may wonder if anyone "has the balls" to pull it off in your own household this Christmas season!
One of my favorite cartoon shows is "My Little Pony". When I was a child, I always wanted  a "My Little Pony" in the backyard to play with. For that matter so did every one of my friends at school. Now in "A Christmas Story", the cartoon comes to life when something special happens that will also bring thoughts of Star Wars joy to our hearts and minds!
"A Christmas Story" is described by ABC publicity  — "When Debbie oversteps and accidentally ruins Larry's surprise Christmas gift for Dick, Larry responds the only way he knows how: going way over the top for gifts to Debbie's kids. Meanwhile, thinking gifts are the emblem of how you truly feel about someone, Reggie and Amber both struggle with getting each other the perfect gift, on "The Neighbors," FRIDAY, DECEMBER 13 (8:31-9:00 p.m., ET) on the ABC Television Network."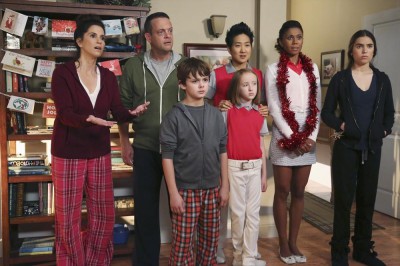 The special episode. "A Christmas Story" for The Neighbors naturally features our favorite aliens and humans Jami Gertz as Debbie Weaver, Toks Olagundoye as Jackie Joyner-Kersee, Lenny Venito as Marty Weaver, Simon Templeman as Larry Bird, Max Charles as Max Weaver, Isabella Cramp as Abby Weaver, Tim Jo as Reggie Jackson, Clara Mamet as Amber Weaver, Ian Patrick as Dick Butkus, and a return of the series special guest star, Megan Park, as Reggie's "Intergalactic Soul Mate" Jane.
Also guest starring are Thomas Neal Stiver as Santa Claus, Christina Ochoa Lopez as Princess Leia and Nic Novicki as Stanley.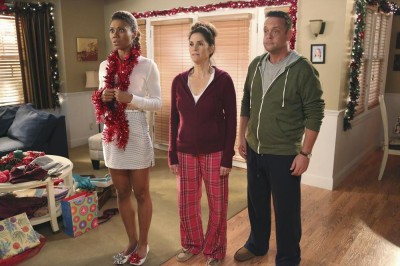 "A Christmas Story" has classic Christmas music replete with meddling by someone you would never expect, accidents that will make you giggle and cookies that may make you gag!
"A Christmas Story" is another delightful episode that brought smiles to my face with each face moving vignette as I watched the preview screener courtesy of the great folks over at ABC Publicity. This program continues to entertain each week is solid proof of my grade; "A PLUS" for comedy, acting, writing, story development, and a chemistry that has developed between the cast!"
Thank you to the great team of folks who make "The Neighbors" for bringing joy to my heart with "A Christmas Story"!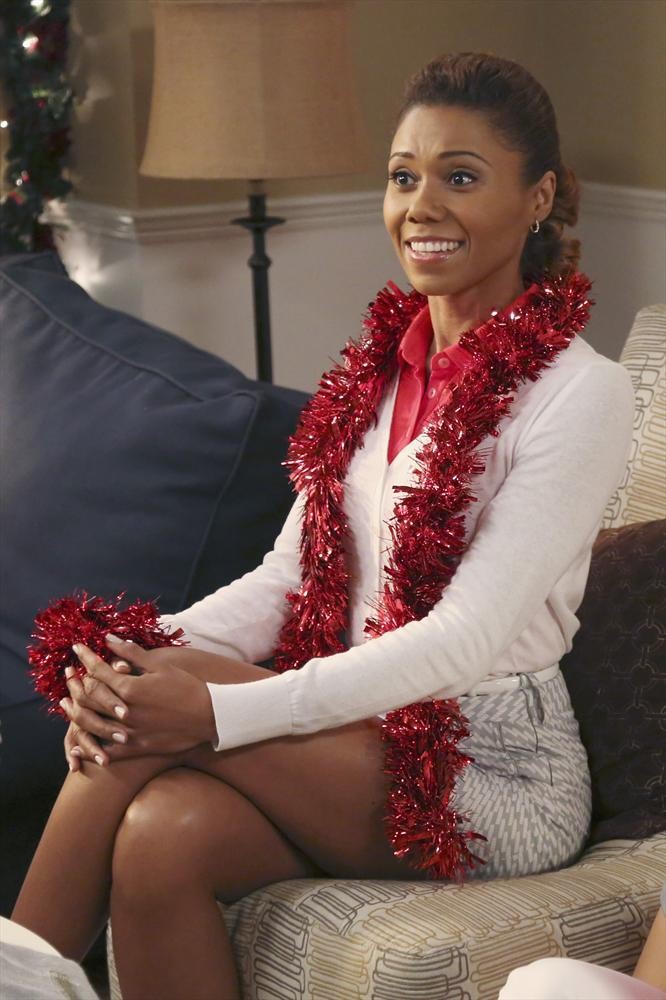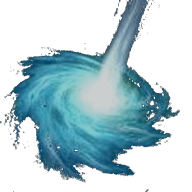 Please feel free to share this article with your friends, co-workers and or family. We would also appreciate your comments and look forward to you visiting in the future to learn more about The Neighbors!
Or as many of our readers and visitors often do, visit WHR on Twitter, WHR on Facebook or visit me on Twitter by clicking the text links or images avatars in this news story. I and the WHR team look forward to Seeing You on The Other Side!"
Thank you.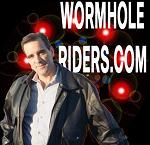 Best Regards,
Kenn