Welcome to our alien analysis about The Neighbors!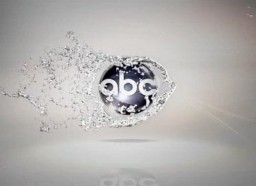 "A Christmas Story" — When Debbie oversteps and accidentally ruins Larry's surprise Christmas gift for Dick, Larry responds the only way he knows how: going way over the top for gifts to Debbie's kids. Meanwhile, thinking gifts are the emblem of how you truly feel about someone, Reggie and Amber both struggle with getting each other the perfect gift, on "The Neighbors,".
"The Neighbors" stars Jami Gertz as Debbie Weaver, Lenny Venito as Marty Weaver, Simon Templeman as Larry Bird, Toks Olagundoye as Jackie Joyner-Kersee, Clara Mamet as Amber Weaver, Tim Jo as Reggie Jackson, Ian Patrick as Dick Butkus, Max Charles as Max Weaver and Isabella Cramp as Abby Weaver.
Guest starring are Megan Park as Jane, Thomas Neal Stiver as Santa, Christina Ochoa Lopez as Princess Leia. The episode was written by Kirker Butler and directed by Chris Koch.
A Christmas Story: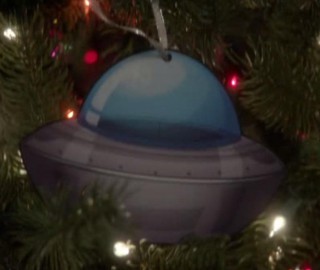 Christmas has come to the neighborhood we know and love. The Neighbors, who are now working on their second Christmas on Earth, thanks to their contact with the Weavers, now understand the overall purpose of the holiday. This Christmas, they just have to iron out the details, the nuances, the little miracles that always seem to happen around Christmas; at least on television.
For this episode, they have also changed the images for the opening credits, creating a Christmas theme. It was a welcome surprise. Well done Producers.

Knowing that The Neighbors takes place in New Jersey, a northern state, where it does snow occasionally, my only real irritation with this show is the fact that it continually ignores the weather reality of the North Eastern United States. This is not California. New Jersey, at Christmas, is going to have snow, and temperatures somewhat chillier than the temperatures in Los Angeles.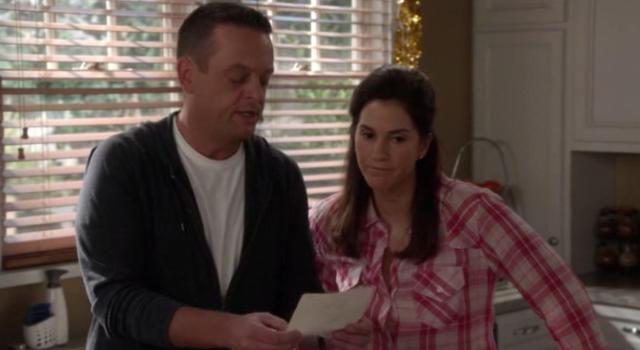 That detail aside, this week's episode was quite clever. It may have even been the best episode to date. As usual, it begins in the Weaver home with Marty and Debbie having a chat. Debbie seems to have made some really bad gingerbread cookies that go straight into the garbage. In walks Marty with the list – the hearts desires of the three Weaver children. Trying to outsmart their parents, they ask for things they know they will not get, Marty says, so that the rest of their requests do not seem so bad.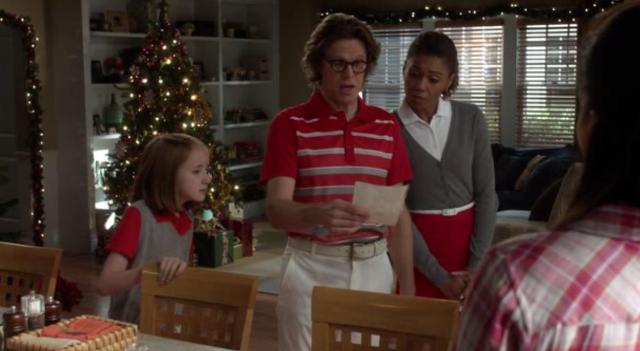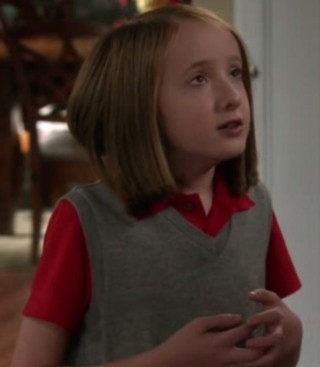 As per usual, Larry Bird and Jackie Joyner Kersee join Marty and Debbie in the Weaver house to add to the conversation. It seems they have not prepared for Christmas this year any more than last year.
Last year they had an excuse. This year, well, this seemed like a way to get what they needed without spending any money.
Good plan, except it did not work. No Christmas tree for you, Larry Bird.
Larry is also his usual obnoxious and very arrogant self. He immediately goes into Daddy knows best. He and Jackie are the better parents, he decrees, then, he is taken off guard when Dick asks for an ant farm for Christmas. Poor Dick.
With Larry for a parent, Dick has no choice but to grow up with incredible patience.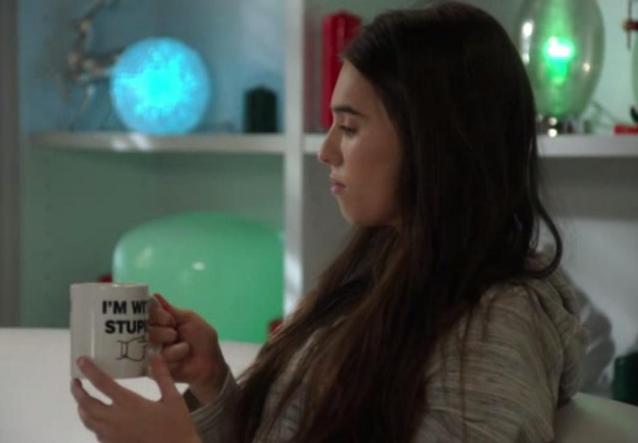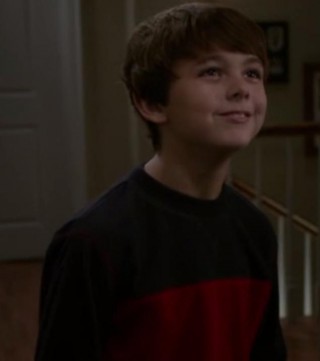 Amber and Reggie are watching a black and white version of "A Christmas Carol" on television as they discuss giving each other a Christmas gift. This will obviously not be an easy task. What, on Earth, do you give an alien? Whatever it turns out to be, this episode suggests that Amber (Clara Mamet) has a very unsettling if not completely bizaar sense of humor when she finds the untimely death of Tiny Tim to be funny.
Debbie has her own concerns. She becomes obsessed with Larry's refusal to get Dick an ant farm. So much so, in fact, that she purchases one for him. Marty does try to intervene, but it seems that Debbie does not listen to Marty when an obsession kicks in.
Marty gets an unusual request from Max (Max Charles)who wants a Princess Leia doll for Christmas. Marty  is confused. Debbie tells him it is likely because he thinks Princess Leia is hot. Marty thinks it is because Max is in touch with his feminine side.
Jane drops in as well, with a gift that, she says, Reggie has subconsciously wanted for a while. I spent the rest of the episode wondering what was in the box. Sadly, we do not find out. That appears to be one of those things that the writers have left up to our imaginations.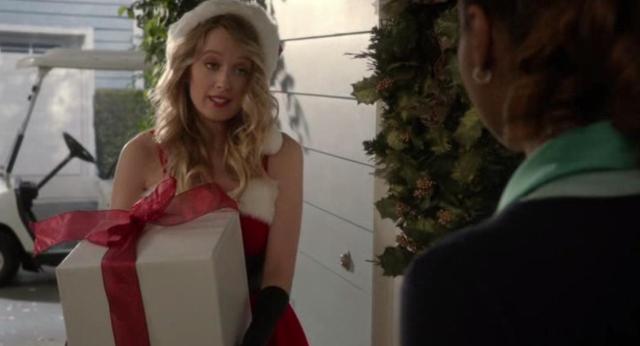 This completely freaks out Jackie who would rather Reggie have a relationship with Amber than with Jane. So they create an uneasy alliance. This also happened between Amber and Larry near the end of last season as well. It seems that Amber has some problems creating warm and fuzzy feelings with others.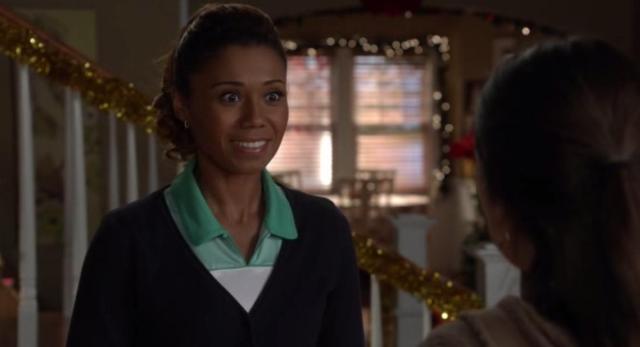 Meanwhile, Larry tells Dick, as he sniffs around like a bloodhound, to identify what gift he is getting, that the train set smells like an ant farm because the train set has been sprayed to smell that way. He does get an ant farm – from Debbie; which Larry immediately destroys, leaving Dick thankful, to Debbie, for the happiest few seconds of his life.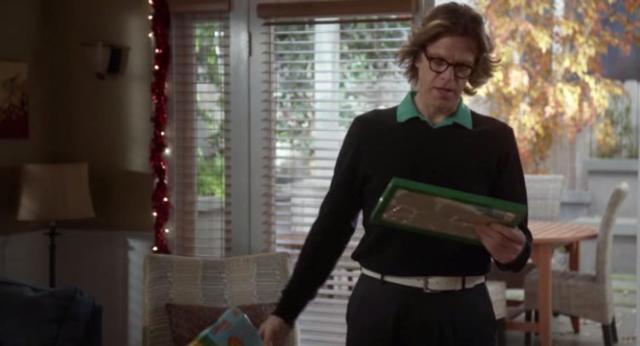 As Amber and Jackie look for the perfect gift for Reggie, Reggie looks for the perfect gift for Amber and Marty looks for dolls for Max. I wonder why everyone is making this so hard. It seems as if everyone is bringing a bit of emotional baggage to the Christmas season and complicating it unnecessarily.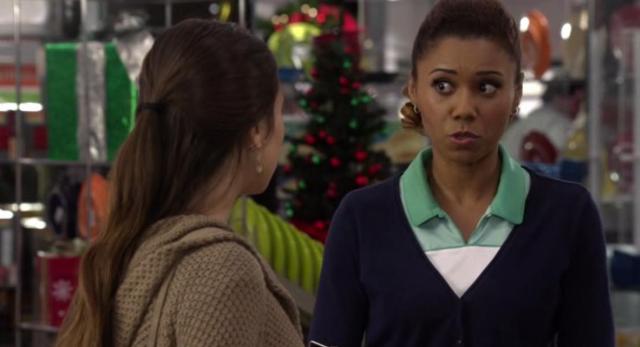 Christmas morning arrives and everyone gathers at the Weavers. Everyone, that is, except Larry who is out elfing. Jackie has no idea what that means. Max also is somewhat disappointed. He opens a gift of several dolls. He will likely be giving that gift to Abby since he actually wanted a half dressed Princess Leia – because she's hot.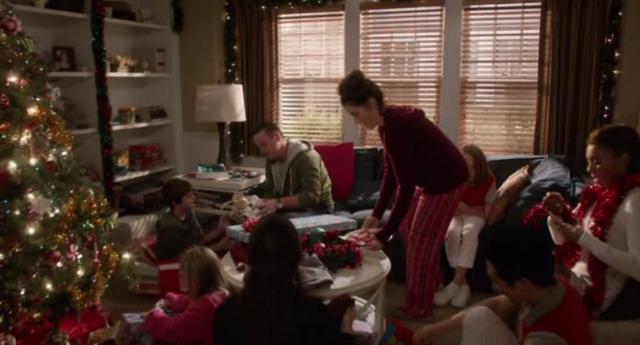 Larry arrives with his gifts for the Weaver children, a car for Amber, a real pony for Abby and a real young lady dressed as Princess Leia for Max. Unfortunately, the kids will not get to keep the gifts. Even with Max willing to keep Princess Leia in his room. Larry managed to afford all of this by taking a second mortgage out on his house. This turn of events came about because Larry was stung by Debbie calling him a bad parent because he did not get Dick what he wanted for Christmas. He also realized that Debbie and Marty had not gotten their kids what they wanted for Christmas either. So, if Dick got the ant farm from Debbie, it was only fair that Amber, Abby and Max get what they wanted from Larry. Yes, that makes perfect sense. Larry even adds, "You ruined my moment, I ruined yours".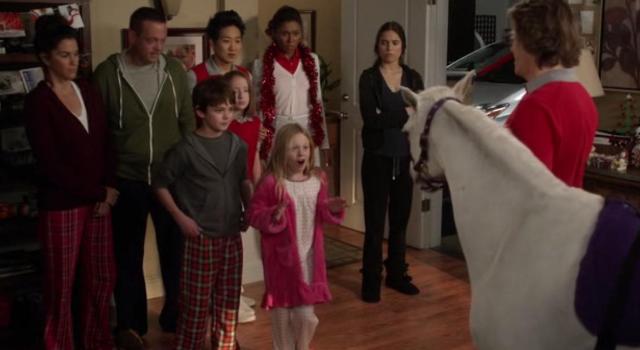 Debbie takes it outside with Larry to a ball pit. Marty loves his new toy. It looks like this may be the toy that they may keep.
Reggie and Amber retire to Amber's room where he gives her a jar of chocolate M & M type candy. He has taken all the colours out, leaving just the chocolate coloured ones. Amber loves her thoughtful gift. Amber, on the other hand, shows Reggie the lamp that she has bought for him. He is not impressed. In fact, as he says, he is underwhelmed. That is, until he realizes that Amber has painted a night sky full of stars on his ceiling.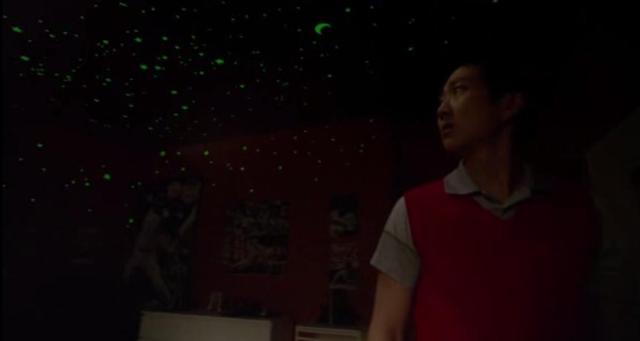 Larry and Debbie continue to have their conversation. He asks her if it ever occurred to her that he might have been spending months constructing, not just an ant farm but an ant plantation. Debbie has to admit that, no, this did not occur to her. She also has to admit that Larry is a good father, and Larry admits that he would take parenting advice from Debbie. We all know that we will not see that happen in this series any time soon.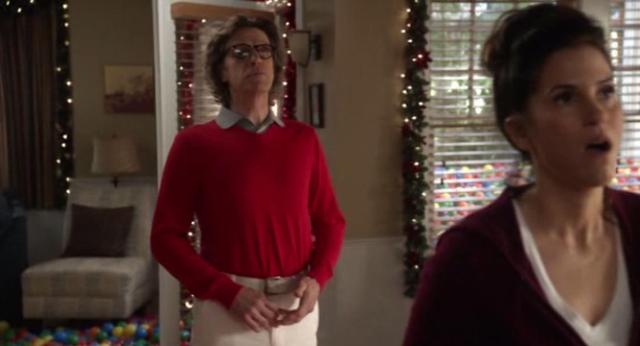 As Dick sulks, Larry tells him that he didn't get a little ant farm for Christmas. Instead, he has Jackie bring in the huge ant farm. Since this is a comedy, naturally, Dick assumes the huge ant farm is from his mother. Larry is now the one who is underwhelmed. Well, at least Dick is happy.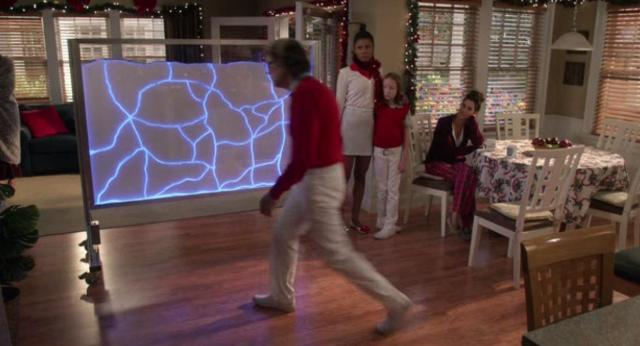 To end the episode on a goofy note, Marty is still enjoying all the balls in his new ball pit. Debbie asks him if he is coming to bed. It looks as if Marty has already found his bed. With the ball pit outside in the back yard, it sure is great that it never snows in New Jersey.
Even though some other reviewers of this series do not like the moments of "heart" at the end of the episodes, I think this is what makes this series. I would never be afraid of leaving the television on when this show is on, if my elderly mother came to visit, or if some of my young nieces were around. There is nothing to worry about. This is not only a family show, it is a show with great values. It sends a message of caring about others. Larry, Jackie and the rest of the alien clan take away positive learning experiences at the end of every episode. To me, that is one very good reason to keep this show moving into a third season.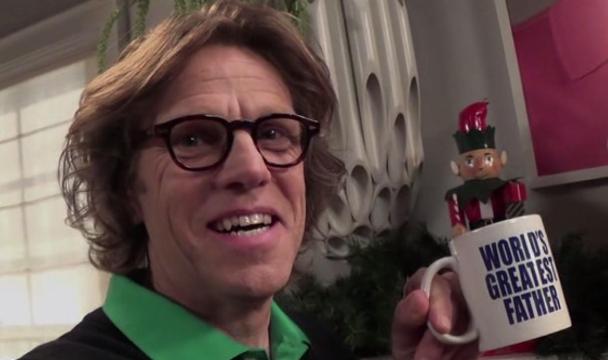 Best Lines:
Larry: "A car, a pony. Sounds like you should get your children jobs for Christmas".
Larry (to Dick): "Ant farm? Don't be stupid. You want a train set."
Amber: "Reggie, when you do more for me than I do for you, I don't love it. It makes me feel like a crappy girlfriend".
Jackie (to Amber): "Listen, Storm Cloud, I have accepted that Reggie Jackson will eventually end up with a woman. If that has to happen, I would rather it is the sullen pain in the tuckus from next door over the Polly Anna soul mate who wants to take him to another planet".
Dick: "Father, train sets are for six-year-olds and impotent middle-aged men looking to spend less time with their wives".
Larry (to Dick and Debbie): "I just stepped on your ant farm. It was an antcident".
Larry (to Princess Leia): "May the horse be with you".
Larry: "Despite your relentless badgering, and your weakness for drink, you are a good mother, Debbie Weaver. If I was going to take parenting advice from anyone, I suppose on occasion, I could take it from you".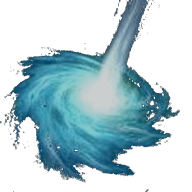 Thanks to Kenn for final staging of the audio video embeds and images in this news article and thanks to you for stopping by WormholeRiders News Agency!!
We look forward to seeing more of you here at our review site dedicated to our wonderful aliens friends known as The Neighbors!
Please feel free to leave a comment here, click an icon below to share this interview with your friends, or you can visit and follow me on Twitter by clicking on my avatar to the right.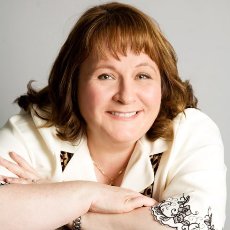 Regards,
Thank you.
ArcticGoddess1 (Patricia)