Welcome to our alien analysis about The Neighbors!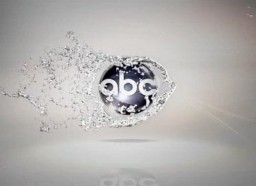 This could be the end, my friend. The end. Despite great effort to pull this wonderful comedy about aliens on Earth, it looks entirely possible that The Neighbors will not be renewed for a third season. It is sad, really, because the Neighbors have had some great moments.
All sorts of celebrity guest stars (George Takei is back), all sorts of fabulous humor and crazy plot twists.  Unfortunately unless TBS or Netflix comes swooping into save the day, or if ABC renews it, this will be it for The Neighbors.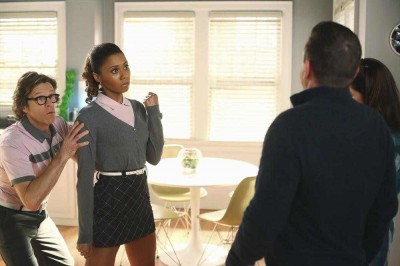 In "All That Jazzy Jeff", (Joshua Sasse) is introduced as Larry Bird's (Simon Templeman) brother, and seems to setup Reggie (Tim Jo) and Amber's happy ending. They get together again.
Personally, I found the Reggie/Amber pairing could have been much more than teenaged angst, but it is what it is.
My favorites in this series have always been Larry Bird and Jackie Joyner-Kersee (Toks Olagundoye). Simon Templeman and Toks Olagundoye are wonderful talents. They shine in every episode.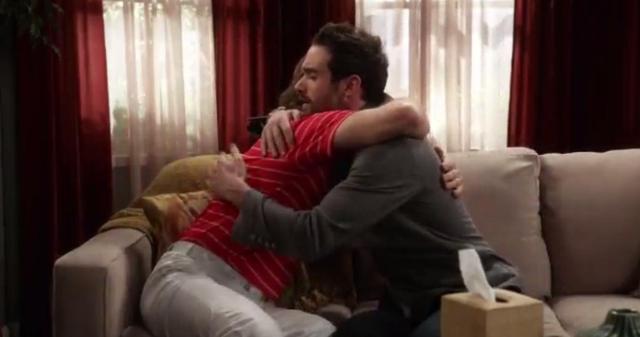 There is the consolation that if the show does get cancelled, Toks Olagundoye already has a gig set up at NBC.  If the show get's renewed for a third season the character of Jazzy Jeff should become a regular. The morally ambiguous character is just what Larry needs to keep him on his toes. It would be fun to also see a bit more of George Takei who could show up for 5 to 10  episodes.
As shows like MGM Studios third Stargate series Stargate Universe have proved, it often takes a show at least two years to find its legs. How about giving the show another year, ABC. Fans of The Neighbors would appreciate it.
All That Jazzy Jeff:
As usual, the show opens in the Weaver's kitchen. As Marty (Lenny Venito) is off to work, Debbie (Jami Gertz) and the kids cheer the Weavers. Amber enters looking as miserable as ever. She needs to have girl talk with her mom. What an opportunity for Debbie! The moment has finally arrived where Amber is willing to open up. We know this will not go well.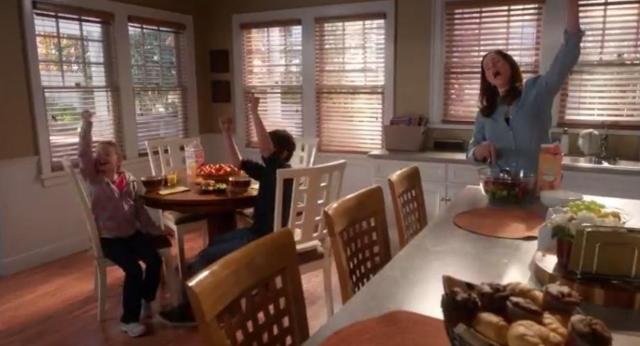 As soon as the information has been relayed, Debbie dashes over to Jackie's place to blab to Jackie. Amber (Clara Mamet) has a Zak (Travis Caldwell)! No, this is not a new kind of zit, it, or rather, he, is a new boyfriend. A college boy! Meanwhile, Jackie keeps chatting  about Debbie needing more cardio.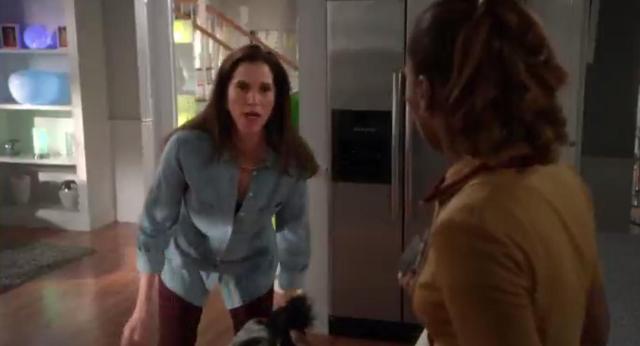 Enter the hottie in the Zavbronian family, D.J. Jazzy Jeff. He is the only member of the group without a sports name. We shall call him Jeff for short. Since he has been singled out with the different name, this may be a very subtle cue that there are going to be more differences.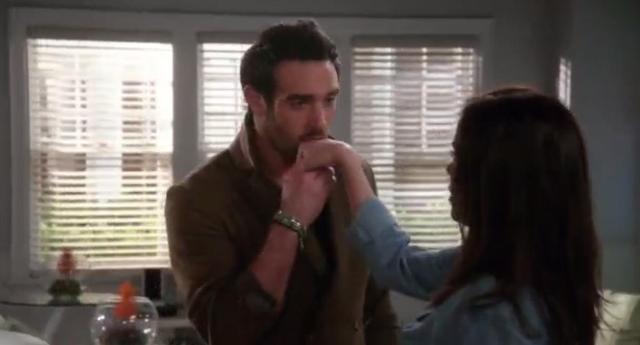 Of course, everyone is taken with Jeff except Larry. How many brothers get along as adults? In this case, not these two. Again, we are reminded that the aliens are not so far removed from humans after all. It is just Larry's arrogance leading us to believe that the aliens are so much better.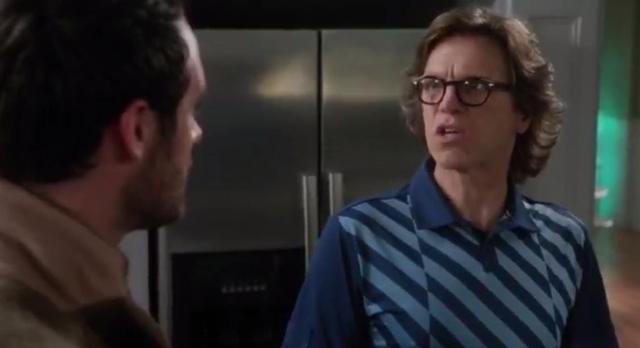 Larry, for his part, is still seeing the therapist, Barbara Hartley (Rosalind Chao), who also happens to be Simon Templeman's real life wife. It is amazing what Larry admits to that does not seem to phase Barbara.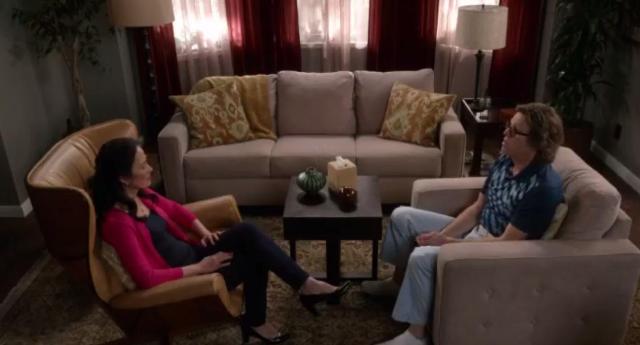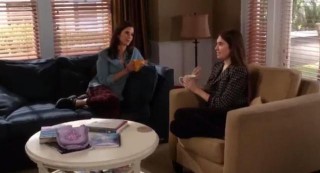 Debbie and Amber continue to have their talk, excluding poor Marty. Debbie is over the moon, and naturally, not showing much interest in taking Marty's feelings in to consideration. This is one of Debbie's problems that consistently shows up over and over in the series. She tends to think of herself first. She needs to be regularly reminded that others have feelings too.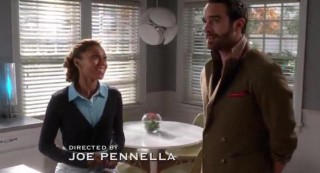 While he is still playing nice, Jackie and Jeff have a conversation about her desire to have another baby. Jackie now has someone who is listening to her, a problem she complained about last episode. Larry was so wrapped up in his own problems that he had no time for her. Now Jeff is here, being supportive. That would seem to be the perfect answer for her.
As Jeff leaves to pick up Reggie, he stops to chat with Dick (Ian Patrick). Dick is frustrated because school is not challenging enough for him. Jeff gives him some good advice, "If it's too easy for you, challenge yourself".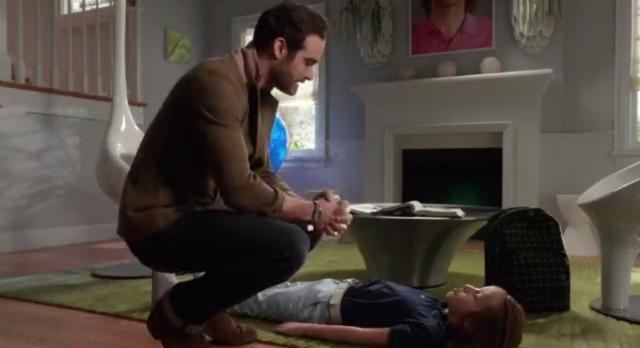 Outside, Larry is talking to the troops. He is still very angry that everyone likes Jeff. They think he is cool. Larry shouts that he is not cool, just in time for Jeff to show up with the most awesome golf cart. Yeah, he is too cool.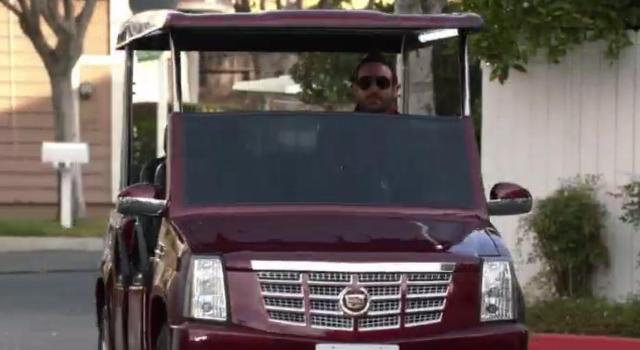 Zak and Amber are holding hands as they walk. Zak admits to having, "an Amber craving". That's when Reggie and Jane (Megan Park) arrive. There is a brief competition of kissing the significant other to show how much in love each is. Yeah, right….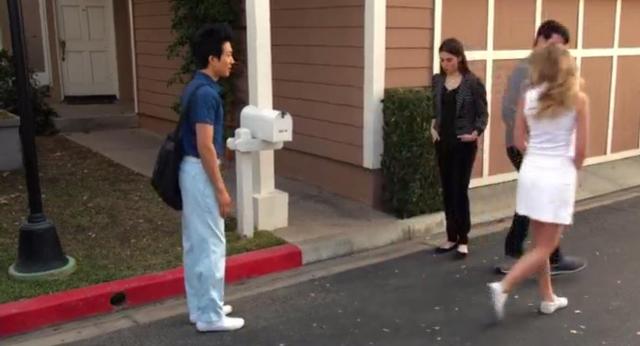 As they part, Jeff stops Reggie to give him some advice. He tells Reggie that Jane is his soul mate. He should not mess that up, no matter what.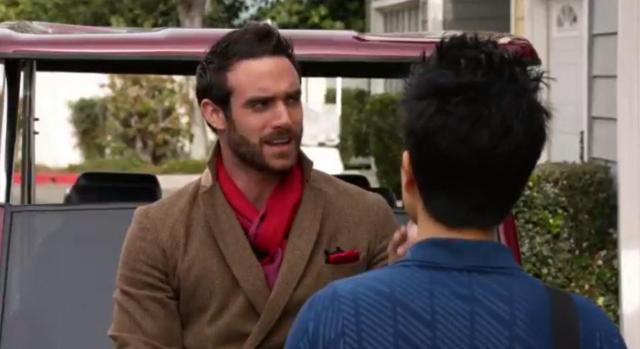 Jeff has convinced Jackie that having another baby is not the answer. He apparently did that while he and Jackie stayed up late looking at baby pictures. I must admit that Dick's hand print is cute, even for an alien.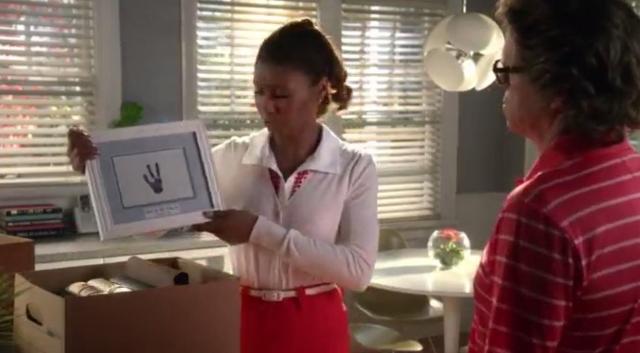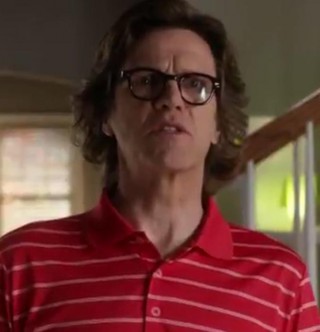 Larry discovers, as he talks to Dick and Reggie, that Jeff has already convinced them to do exactly as Larry wishes. Naturally, Larry is sure that this cannot be good.
After a very productive session with Barbara, Jeff and Larry agree to make up and play nice. Barbara is taken with Jeff, more so than she should be. It seems that Jeff has no problems with anyone, alien or human alike. This, again, cannot be good. It is only half way through the episode and things are going too well. The other shoe is about to drop.
The plan is afoot. Jeff has a chat with Daddy. The plan is to destroy the bonds between the Bird-Kersey family and the Weavers. Jeff's first target is Marty. He blabs about Amber and Zak's relationship. Things get heated very quickly.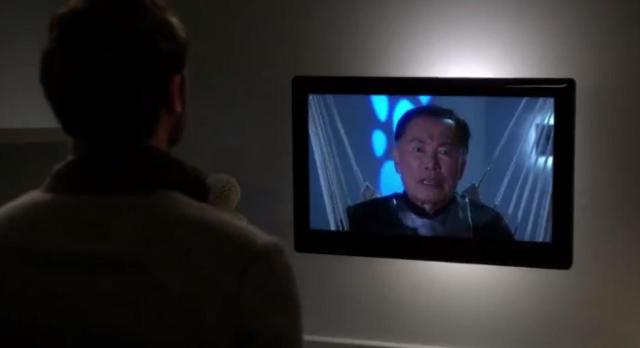 Debbie, quickly followed by Marty, march into Larry and Jackie's home to have a scream fest with them. As that is going on. Jeff visits with Reggie to tell him not to listen to the past advice. Reggie really should be with amber, and he has a way to make that happen. Jeff is not yet finished. His next visit is to Dick Butkuss. Dick should challenge himself by going to University. Oh, my.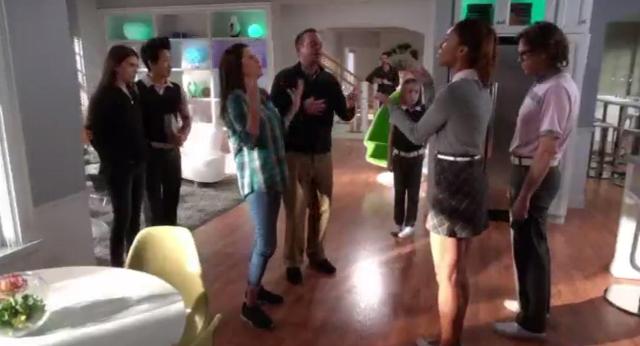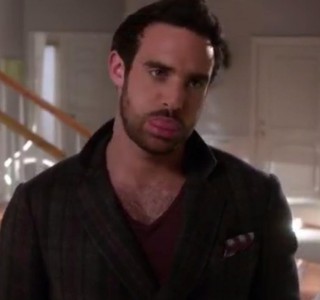 Everything comes to a head with everyone arguing until Larry takes matters into his own hands. Larry demands, "Enough! Pack up the house, we are going home. Congratulations, brother, you win".
A bomb drops next door next morning. Marty finds a used pregnancy indicator. Someone is pregnant.
Best Lines
Jeff: "Do you want to have a boy or a girl?"
Jackie "Both"
Jeff: "You can have that here on Earth?"
Jackie: "Yes, I believe it's called a David Bowie."
Larry: "Jude Law called. He wants his face back."
Reggie: "Zack is very pretty. I'm going right out to buy his action figure".
Larry: "Wait until you see what happens next week".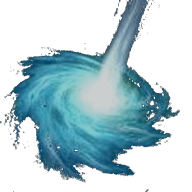 Thanks to Kenn for final staging of the audio video embeds and images in this news article and thanks to you for stopping by WormholeRiders News Agency!!
We look forward to seeing more of you here at our review site dedicated to our wonderful aliens friends known as The Neighbors!
Please feel free to leave a comment here, click an icon below to share this interview with your friends, or you can visit and follow me on Twitter by clicking on my avatar to the right.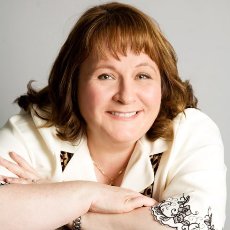 Please feel free to leave a comment here, click an icon below to share this interview with your friends, or you can visit and follow me on Twitter by clicking on my avatar to the right.
Regards,
Thank you.
ArcticGoddess1 (Patricia)