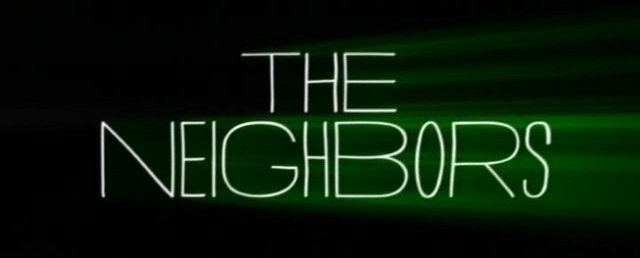 Welcome to our dedicated site for The Neighbors!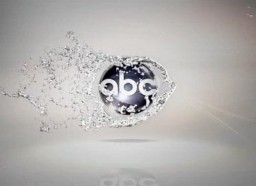 Okay, admit it, you have been wondering how the Zabvronians have sex. After all, Larry Bird (Simon Templeman) and Jackie Joyner-Kersee (Toks Olagundoye) are the only other couple besides the Weavers in the gated community that have children.  One thing that has been obvious throughout the series is that Larry and Jackie never touch each other. There is a reason, and we find out in this episode.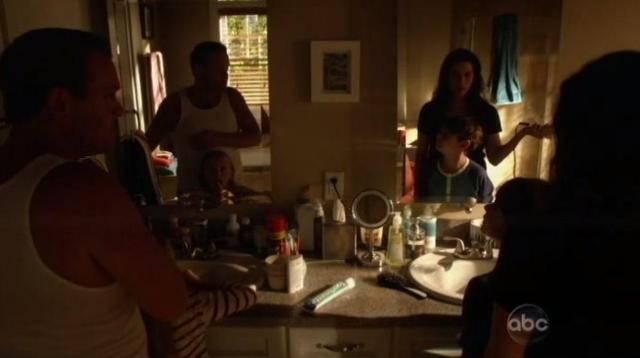 The show begins with Debbie Weaver (Jami Gertz) introducing the Weaver family's situation. This is a change from the previous format. I was a bit surprised that the voice-over has changed. It does not appear to be connected to the story.  The episode begins with Marty (Lenny Venito) wishing Debbie a happy anniversary.  They are doing what most couples do first thing in the morning, keeping their kids from killing each other. Then, the power goes out.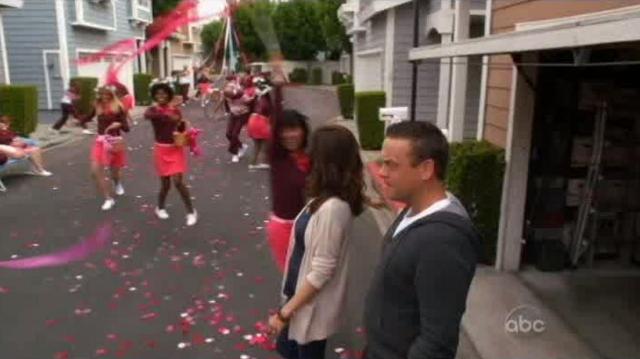 Love is in the air. The entire neighborhood seems to be on some kind of insanity juice as they behave even weirder than usual. Naturally,  Marty and Debbie immediately head toward the sources of all alien information – Larry and Jackie. Maybe the Weavers could have a rule that any odd behaviour by the Zabvronians could be approved by a human/alien committee before hand? Nah…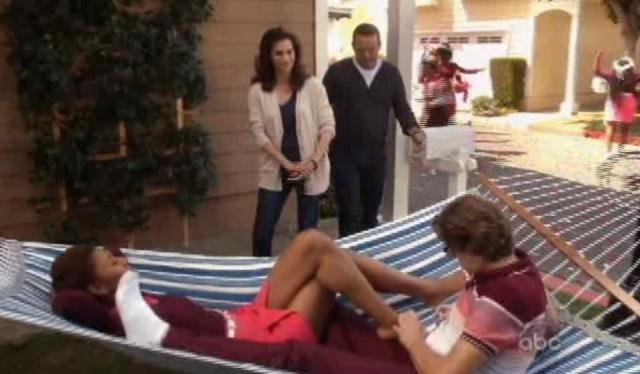 It is mating season. As Jackie and Larry mention, "our mating causes the power outages".  Well, that is a bit of an inconvenience.  If that were all that was going on, it would be a very short episode. The plot thickens when Reggie Jackson (Tim Jo) does a bit of preening before he returns Amber's (Clara Mamet) binder.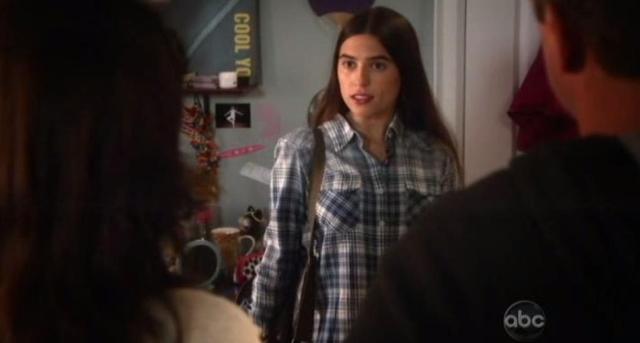 Next up, nosing around Amber's room while she is away, momentarily, so that the parents can have "the talk", with her. Fortunately, or unfortunately, depending on your point of view, Amber seems to know more about reproduction than her parents. However, there is little discussion at this point, about the emotions and maturity of a teenager about to become intimate.
Also, I think my concern, as a parent, would be that she may become intimate with an alien. That, in itself, would be worthy of an entire episode. Amber assures her parents that she has no intention of doing it with an alien. Sure, that is what she says now…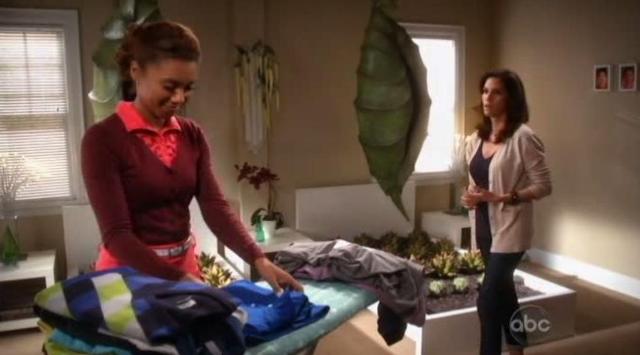 Crisis averted, no alien babies in Amber's future, Marty hopes. So, of course, Debbie, who is obviously not satisfied with her current level of knowledge, heads next door to talk to Jackie. Apparently, Zabvronian sex is very spiritual.
They communicate with compliments and romantic feelings of togetherness until they speak the same thoughts in words… sounds more evolved than what our civilization engages in. Debbie admits that Marty is not into emotions. That is far too feminine. "The closest I get is when he's really into me it's like, he says, 'Debbie Weaver'."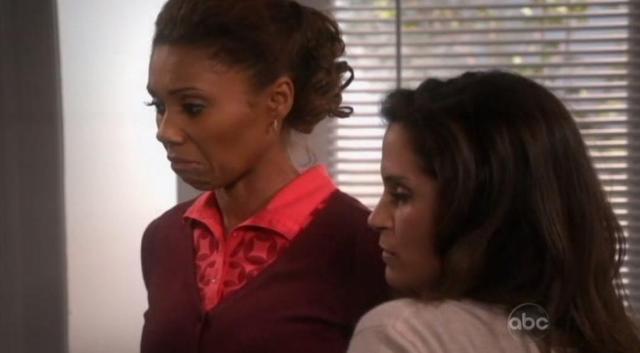 Now that we know how the aliens do it, Jackie asks Debbie how humans have sex. Humans touch, says Debbie.  In fact, she and Marty have perfected a highly efficient ten minute three move routine so that everyone gets what they want before the kids show up. Sounds delightful.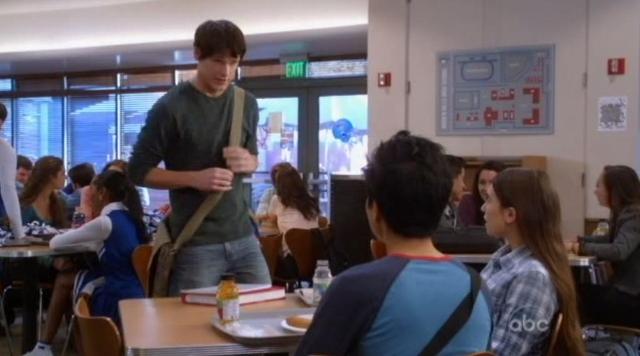 At school, Reggie is concerned for Amber's welfare. He says he is in heat and does not want to inadvertently connect with her. She assures him that everyone is in heat. Moments later, the top jock that Amber has been fascinated with invites Amber and Reggie to a party at a house on a golf course. I remember parties like that. The kids do not often sit around playing checkers.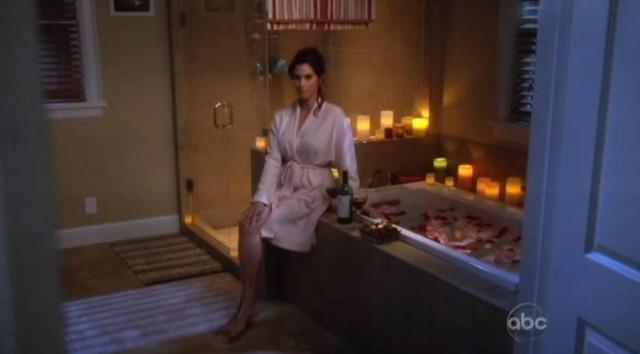 Back home at the Weavers, Debbie is getting romantic. Marty must be on vacation. Either that or he has a very tolerant boss. Anyway, Debbie has set up the bathroom with candles…the Weavers sexy song, wine… she wants to try things out the Zabvronian way. Naturally, Marty is opposed. They have a very effective system as far as he is concerned. This, of course, translates into the male fear of expressing feelings. To do so would demonstrate femininity, i.e., mean he is weak.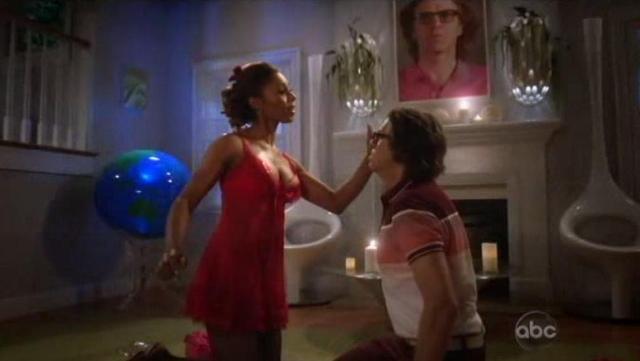 Larry Bird and Jackie Joyner-Kersey are having a moment as well. Jackie tells Larry,"We have these human bodies. We should enjoy them the way they do." Jackie makes several attempts to get Larry to engage in touching. It is not going well. Larry is obviously uncomfortable and less than willing. I like his line when Jackie attempts to remove his glasses. "I need those. Otherwise I won't be able to eat."
Larry finishes the unsuccessful mating process with a line that would send some women to the divorce courts when he tells her, "I have no desire to touch you, wife".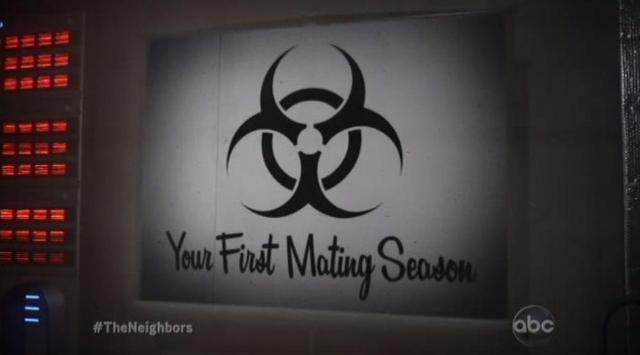 "Your wife gave my wife revolting new ideas. Jackie Joyner-Kersee was all over me. I told her her body is disgusting, because it is", complains Larry Bird. Marty is equally unimpressed with Debbie Weavers advances, "She wanted to take a bath with me, ugh". Now that both of them are equally disgusted, Marty wants to know how the aliens do it. Here we go again. Larry wants Marty to follow him out to the garage and he will show Marty.
Educational films are always fun – not. Once everything is explained, or, more practically, shown, Marty heads for the door. With the film still running, Marty overhears that the next film module involves the invasion of Earth – preliminary action is to kill all the bees.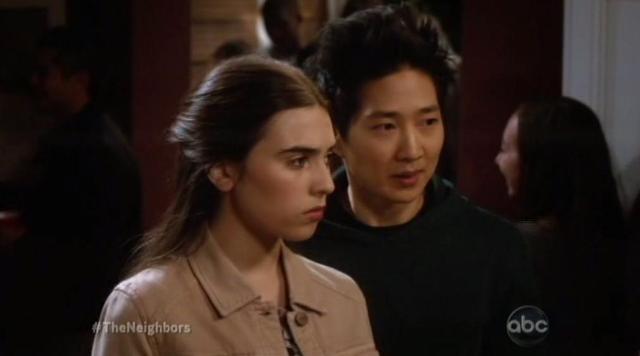 At the party, Amber and Reggie become somewhat alarmed that couples are pairing off and disappearing outside. Amber asks Reggie to fake an emergency to get her out of there. Reggie misses the need for subtlety and heads home to fetch parental help.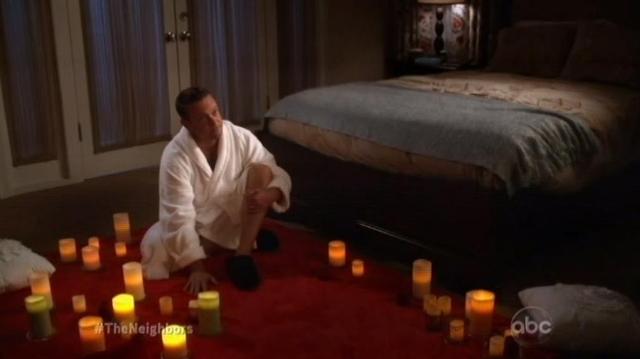 I guess that the guys have had time to think about it, because both Larry and Marty have had a change of heart. Marty invites Debbie onto his "love blanket", where he will whisper sweet nothings into her ear, and Larry…well, he gets it wrong as always, but his heart is in the right place. At least, I hope it is. Being an alien, we really do not know for sure.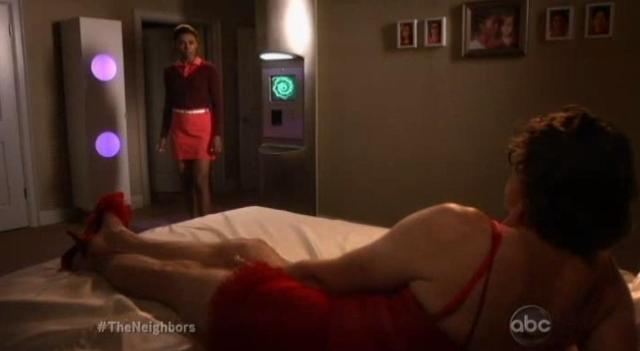 Debbie and Marty make an effort to reproduce what they believe to be the alien's method of communicating until they exchange truths…hair that has not been washed in a few days, changing the oil in the family vehicle, perhaps leasing a new vehicle…I do not think this is quite right either. Debbie ultimately gives up and tells Marty that what has been working for 18 years of marriage is good enough for her. Then Larry Bird and Jackie show up. They have questions.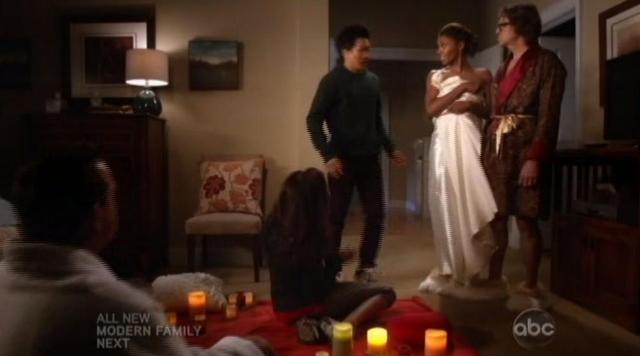 Just as we are about to find out what the questions are, Reggie runs in out of breath…he must have run all the way home. He wants to know, "how do you stage an emergency that will break up a human sex party?"  Yes, that is what this looks like at the Weaver house. Not quite what Reggie meant, of course. He clarifies that it is Amber and her party that are in trouble,  which leads to…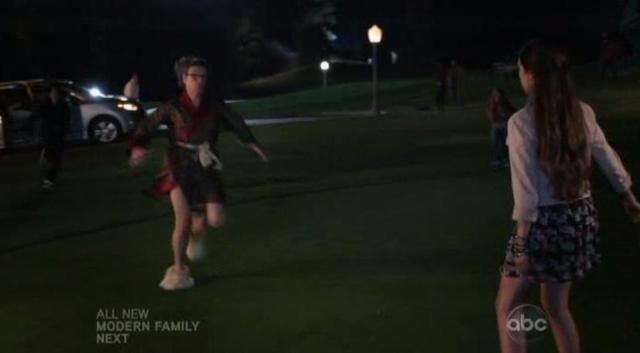 A lone van speeds over the grass of the golf course. Four adults and an alien teenager are intent on saving Amber Weaver's virtue. As soon as they discover the "sex party" described by Reggie Jackson, the side door slides open and Larry Bird dashes after the teen boy who had sex on his mind. Larry looks just like a big purple bird with fuzzy white feet.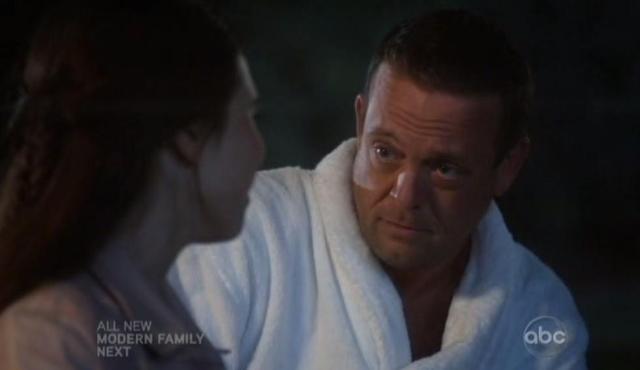 Now that Amber feels humiliated by her parents and their friends, it is Marty's turn to shine. He takes responsibility for explaining things to his daughter. Good for you, Marty. The main part of the discussion, and what parents and teens should take away from this episode, is that parents do not always have all the answers, but as long as kids and their parents are willing to talk and communicate with each other everything will turn out fine.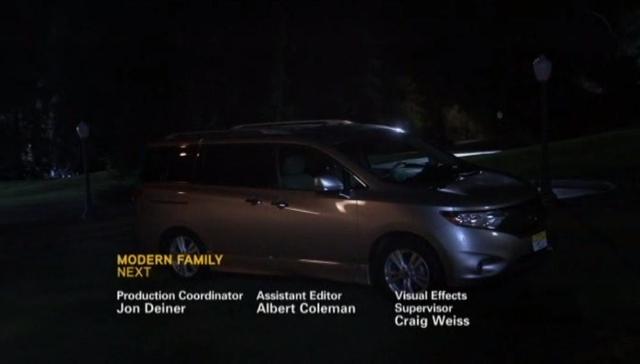 As the episode ends, Reggie apologizes to Amber for messing up yet again. Amber tells him that he has to do better, but she recognizes that he did come through for her. Having him around is like having a real  friend. Then, as he gets it wrong again, and says, "sister", as she says, "friend", she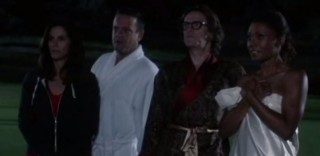 tells him, "you're such a loser". He manages to say "loser" at the same time, which means…the power goes out.
Marty gets the last word, "that's not good". Poor Jackie gets to wander around in a sheet, which, although she looks great, whatever she is wearing, is hardly appropriate. Surely she would have had time to toss on a robe. After all, Larry had the time. Another interesting development in the show which I hope they follow up on is the accidental information that Marty overheard; the invasion plans for Earth. Hopefully, this sub plot results in an interesting additional story line. As always, this show really has a great deal going for it, and especially great performances from the cast.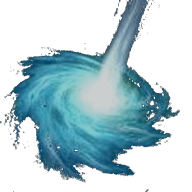 Thanks to Kenn for final staging of the audio video embeds and images in this news article and thanks to you for stopping by WormholeRiders News Agency!!
We look forward to seeing more of you here at our review site dedicated to our wonderful aliens friends known as The Neighbors!
Please feel free to leave a comment here, click an icon below to share this interview with your friends, or you can visit and follow me on Twitter by clicking on my avatar to the right.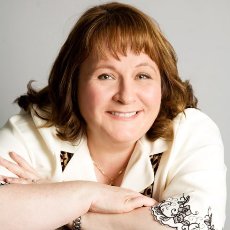 Regards,
Thank you.
ArcticGoddess1 (Patricia)