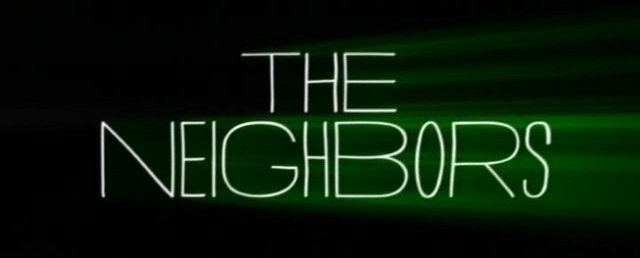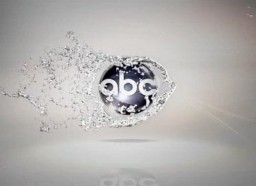 Welcome to our season one finale review of The Neighbors!
In my analysis of The Neighbors previous episode, "Mo Purses, Mo Money, Mo Problems", I had innocently suggested that Larry Bird (Simon Templeman) should accompany Marty Weaver (Lenny Venito) to a casino to do a "Rain Man" impression.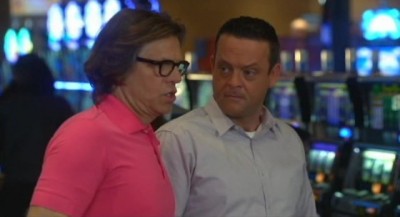 Little did I know that this is exactly what the writers of The Neighbors had in mind for our friends, The Neighbors, this week! Seriously.
No, I am not making it up. I really did not know. Shame on you for doubting me!
Without a doubt one of the finest episodes this season, The Neighbors season one finale also featured two of the most revered science fiction guest stars in all history; George Takei, best known as Mr. Hikaru Sulu from Star Trek The Original Series (TOS) fame and in a cameo role at episodes end, Mark Hamill "Use the Force Luke" of the legendary Star Wars franchise!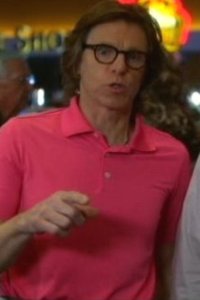 It Has Begun:
Anyway, the trip to Atlantic City serves the dual purpose of showing some more cool alien skills that we all wish we had, and it also gets the parents of both families away from the children so that a vague but ominous event could take place. Since this is the last episode of the season, it was definitely appropriate.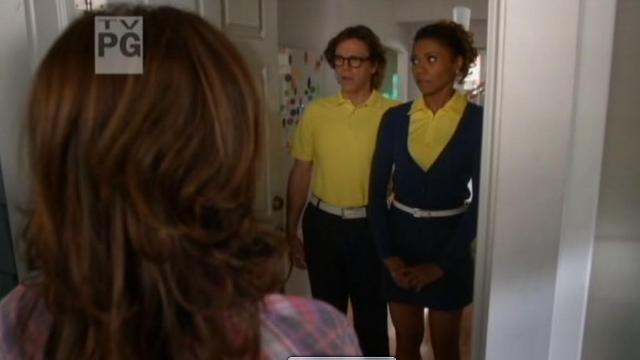 The season ending episode begins with a boring afternoon at the Bird-Joyner/Kersee house, broken only when the Weavers show up. They are off to enjoy a whole twenty-four hours in Atlantic City. Since Larry (Simon Templeman) and Jackie (Toks Olagundoye) need a bit of adventure, now is the perfect time to invite themselves along for the trip!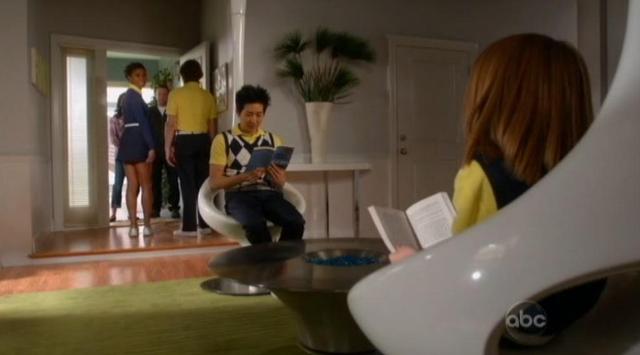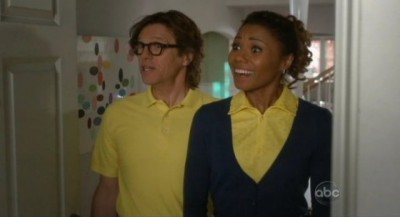 Marty objects to the added company, to which Larry states,
"Oh, Marty, get off of it. We all know how this script ends. You say you are going to do something, we say we are going with you, you say no, we go anyway!"
Hi-jinx naturally ensue, you learn from us, we learn from you, and it all gets wrapped up in a nice tidy package, usually around 9PM.
See you tomorrow morning, 8AM. You're driving. Don't be late". Wow, Larry sure has Debbie (Jami Gertz) and Marty figured out!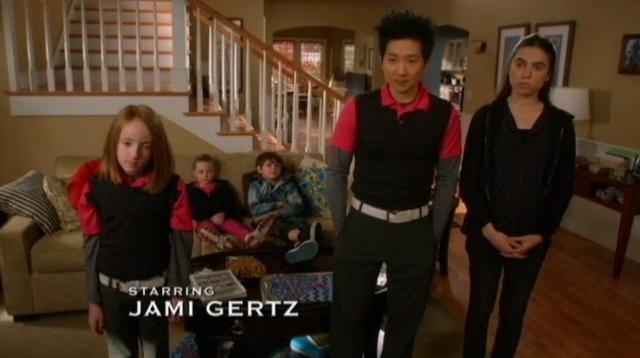 The big day arrives. All the kids are in one place listening to Marty and Debbie explain procedures. There is a surprising change when Debbie does not pick Amber (Clara Mamet) as the logical choice for babysitter.
Nor is Reggie Jackson (Tim Jo) who, as Debbie puts it, has become too much of a teenage boy.  This leaves Dick (Ian Patrick), the smartest, the most responsible, and the most likely to rat out his fellow children.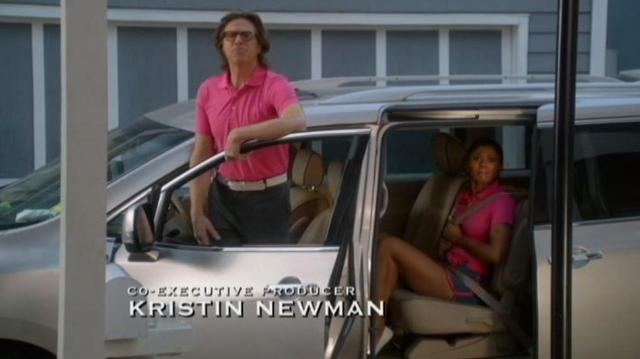 Meanwhile, Larry is just a tad eager to leave. He is inside Marty's van yelling for his chauffeurs to get moving. Very interesting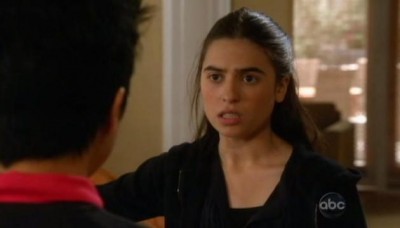 parenting techniques from both sides.
Since Amber and Reggie do not have to babysit, Reggie confesses that he wants to take his relationship with Giselle (Lora Plattner) to the next level. No, this does not involve going steady, or having sex, it means sharing with his human girlfriend that he is not…human, that is.
Then Amber attempts to have a close moment with Reggie. This turns out to be a mistake. He objects, "You always do this, Amber. I get closer to Giselle, you get closer to me, I start to have feelings for you, you pull away, and I get hurt. I'm going to tell my girlfriend who I really am unless you have something new to say".
Apparently, Amber has nothing new to say. Reggie has learned his lessons well.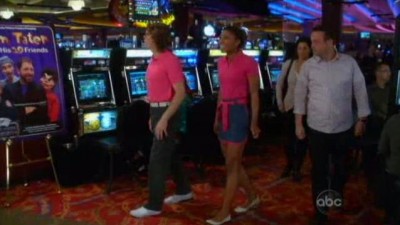 At the Casino, Larry and Jackie appear to be overwhelmed by what they see. Larry comments that it, "looks like the cantina from Star Wars". That is when Larry notices an advertisement for a puppet show. He is hooked!
Jackie has her sights on something completely different; a  bachelorette party. Moments later, Debbie finds herself in the midst of the party.
Time to call home and make sure the house is still there. Everything is going well. Dick is doing a wonderful job.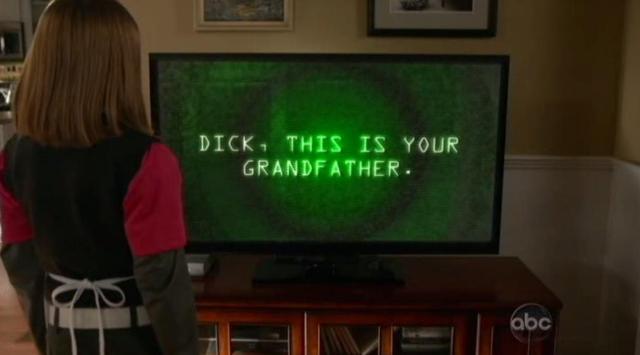 However, Dick hangs up on Debbie when he gets another call. It looks like Dick's Grandfather (George Takei) has important news.  So, it looks like the Grand Pooh-bah of Zavbronians will be making contact and Larry and Jackie are not to know about it. In fact, this does not appear to be a simple visit. Ominous adventures are afoot.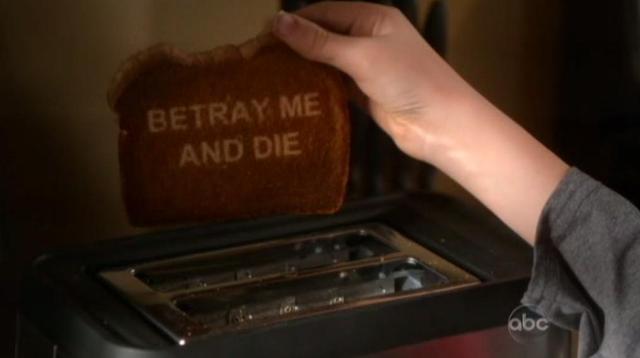 To further provide a truly high-tech alien experience in communication, Dick begins receiving toast messages. This will be important later on. On top of it all, Dick is getting mixed messages. One toast tells him, "Pop Pop loves you". The next message tells him, "Betray me and die".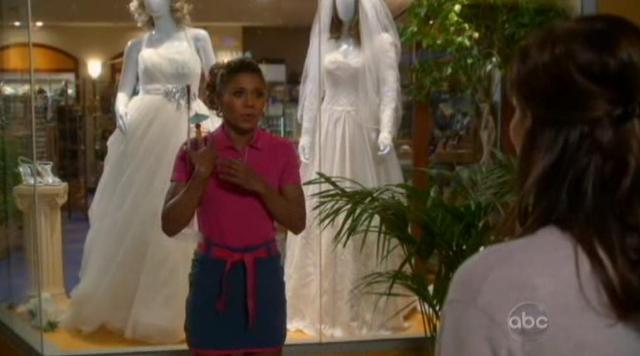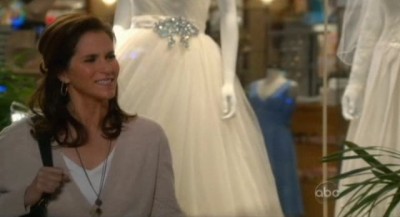 Jackie and Debbie come across some wedding dresses in a window just after the bridal party. Jackie is being very obvious about what she is after. As she and Debbie discuss their own experiences, we learn more about the aliens.
Debbie explains, "after  Larry and I had been together for a year, a clerk from the Hall of Records popped by to tell us we were married and we decided to write our names in the Book of Sorrows, and that was about that".
Naturally, we know that what the aliens think about human wedding rituals is not anywhere near over. More fun is about to ensue!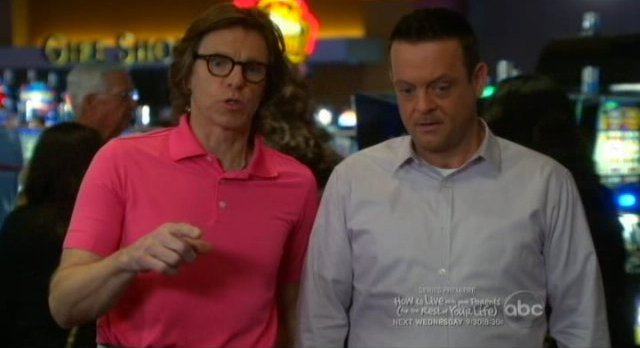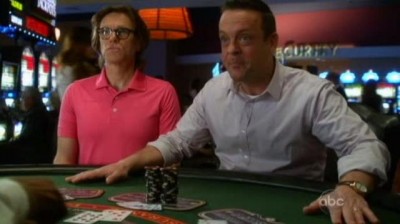 Larry and Marty are at a gambling table and are about to play '21'. Since Larry can see through cards, in a way, this is cheating. Overlooking this minor flaw, Marty bets $5000.00, a considerable sum for the Weavers.
Marty warns Larry that he cannot afford to lose the money. Larry assures Marty everything is fine. As Larry nods to let Marty know he is about to win, let us take a moment to freeze the image and admire Marty's expression of excited anticipation.
The Croupier then tells Larry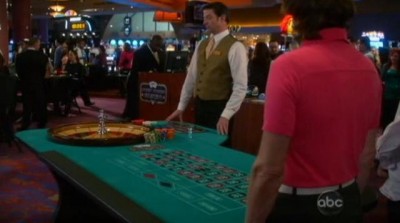 the game has added up to, "22, you bust". Oops. Marty is beside himself. Larry's explanation is that he had a smudge on his glasses.
Off to the next game to try once more. Now, do we wonder if this is an honest mistake and Larry will come through, or is Marty the biggest putz on the planet to trust Larry a second time.
Reggie is relaxing in his room when Amber drops by. It seems like she wants to tell him something, but backs down at the last minute. If she was about to regain her courage, she runs out of time because Giselle shows up. Teen angst is so painful to watch.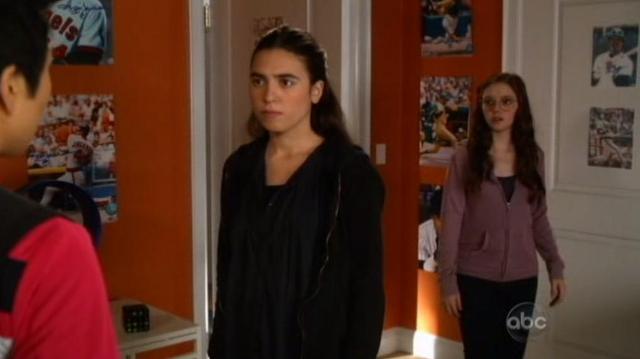 This time, Larry and Marty have moved to the Roulette table. Marty is certain he does not have a chance, and as the little ball lands on 32, it looks as if he does not, until Larry does some alien thing and makes the ball bounce onto Marty's chosen number, 17.
I honestly think that Marty is not cut out for gambling. It seems to take far too much out of him, especially when Larry is nearby.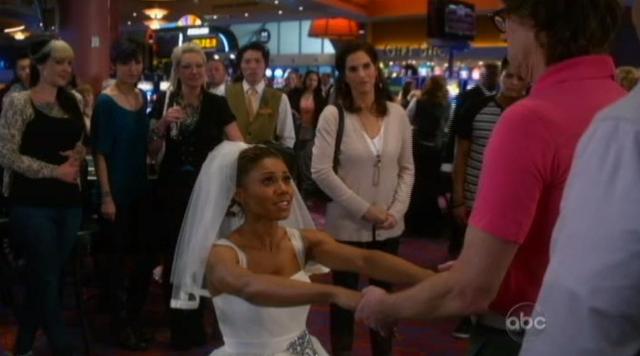 Then, things get interesting. Jackie shows up in a wedding dress. She gets onto her knees and states, "Four hundred and seventy two years ago, I met you on opposing sides of an intergalactic battle field, and when you won and started mutilating all of my fellow freedom fighters, I knew…" She gets interrupted by Debbie, probably because things are starting to get weird. I, however, would have liked to hear the rest of that story.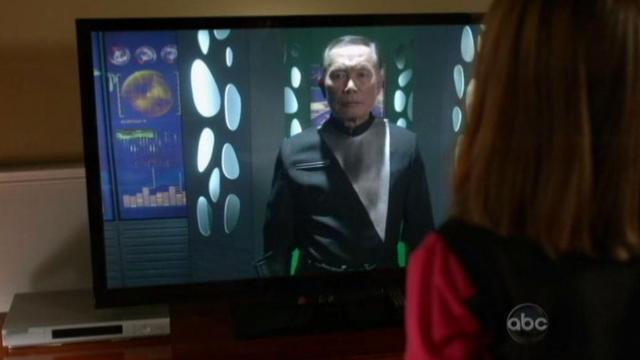 Back at the Weavers, Dick meets and greets his Grandfather through the television. Grandfather tells Dick that the aliens are being withdrawn from Earth. Things do not look good for everybody, but for different reasons.  Is an invasion imminent?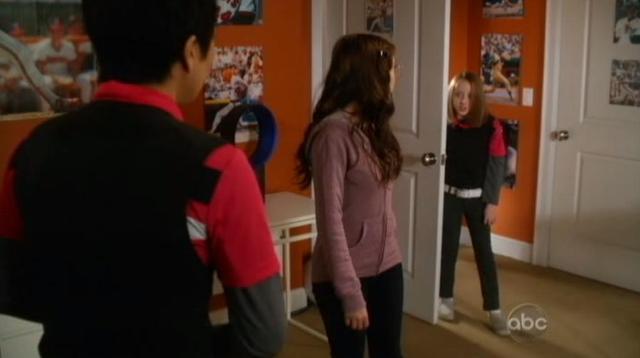 Reggie is just about ready for his big reveal to Giselle. After hemming and hawing and stuttering and stammering, he is at the point where he is going to show her what he is really made of, but gets interrupted by Dick, "Grandpa is coming! He'll be here in 30 minutes!"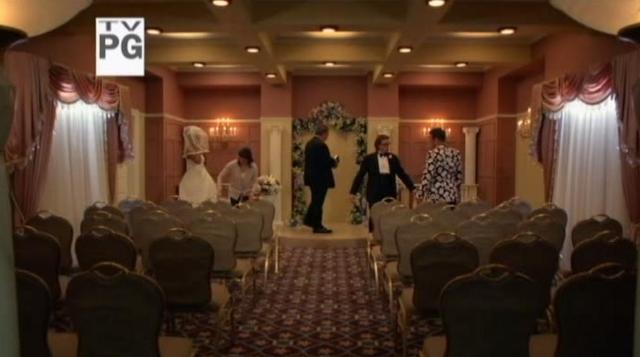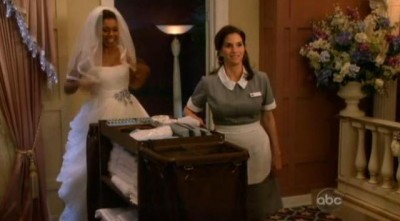 It is the big day…or, the big hour for Larry and Jackie, as they prepare to have a human wedding with Marty and Debbie as witnesses. Larry is wearing a very fetching suit. Marty has found a jacket he probably will never wear again.
To  completely cap off this very odd ceremony, Jackie gives Debbie a gift – a real maid's uniform. After all, her Maid of Honour should look the part.
At home, the neighbors are all prepared to be beamed up. Things are getting very interesting.  As Dick panics, not knowing what to do,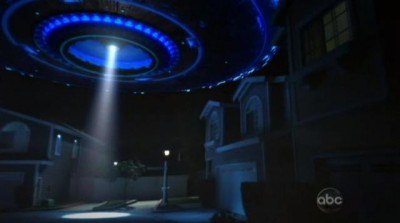 Reggie takes charge and tells him that he has to tell their parents.
Their first loyalty is to them. Reggie also makes a decision about his announcement to Giselle, but she catches on before he has the chance. Reggie loves Amber. Giselle decides to leave with Dignity…goodbye Giselle and Dignity.
With an alien space ship hovering over the houses, Dick shows how responsible he said he was at the beginning of the episode and calls the parents to rat out the invasion.  To the tune of "When You Say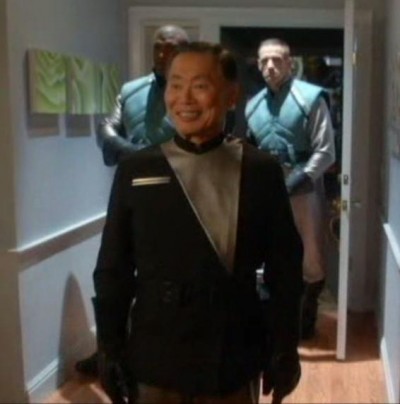 Nothing At All" by Alison Krauss, Larry and Jackie dash out of the door, followed by Marty and Debbie. Larry never got to see the puppet show he wanted to see so badly. What a catastrophe.
At the Weavers, the troops are arriving, Reggie and Amber are about to kiss and it seems pretty obvious why Dick is in charge. In walks Grandpa. With one look, he knows what is going on. Time for George Takei's signature line, "Oh my".
Grandpa is pleased to see Larry, his son. After all, he had been trying to reach Larry for months. It seems that toast does not go as far as it used to. 
Grandpa talks about the toast in front of Marty. This indicates to me that toast is a vital means of communication between the aliens. Remember this; it will be important later on.
Once it is established that Grandpa is here to remove the Zavbronians, Max (Max Charles) and Abby (Isabella Cramp) have their big moment of standing up to the Big Bad. Normally, you would expect the parents might be a little afraid of the guy with the army. Since this is a comedy, not so much.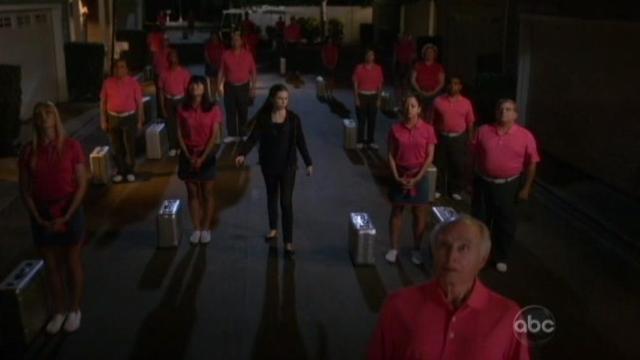 Grandpa leaves in a snit, the alien neighbors vanish to their homes, and Larry says the most romantic line of the show, "have the last 472 years taught you nothing? My home is wherever you are". Once everyone has left and the street is completely empty except for Reggie and Amber, they finally get to kiss.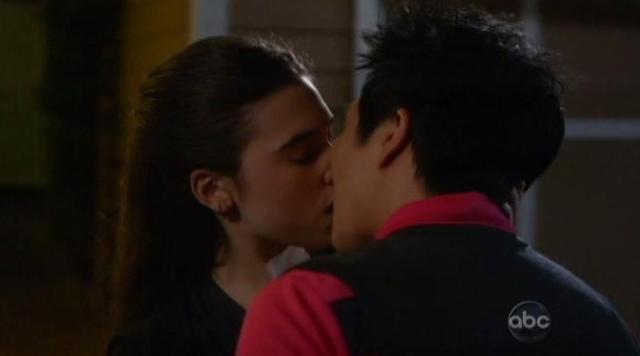 The episode and season are winding everything up in a tidy package. On the alien space ship, Grandpa is preparing to send more toast to someone, but he is having a little trouble, so he calls for Commandant Bill (Mark Hamill).  Wow, Luke Skywalker really is from a galaxy long, long ago and far, far away.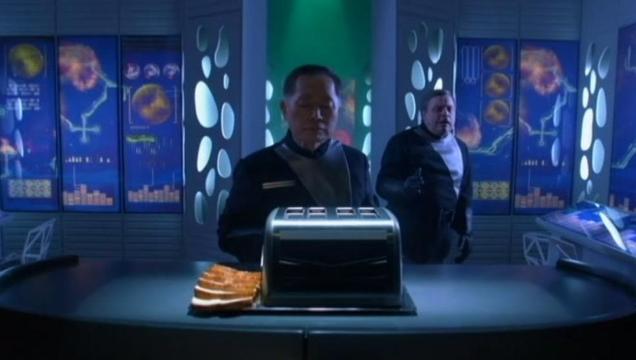 These two are given kick-@ss lines to end the show. Takei gets to tell Hamill that, "I am not your father". Then, Hamill, in response to his toast problem hits Takei with, "are we going to beam something somewhere?" Takei gets the last line, "Perhaps you would like to watch some teddy bears dance in a tree, hmm?"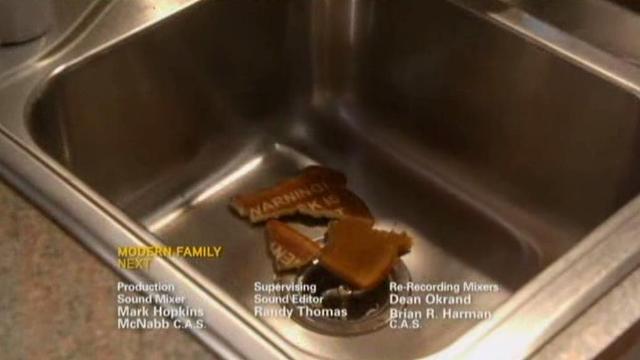 Yes, there is much to be worried about besides Star Trek and Star Wars references. The toast must be sent. As Grandpa says, "if I can't save him (Larry), at least I can warn him". The toast arrives at the Weaver residence. It seems that they borrowed Larry and Jackie's toaster. Marty, not aware of the significance of toast, takes a bite into the most important toast of the season, then tosses it into the sink. He is off to work.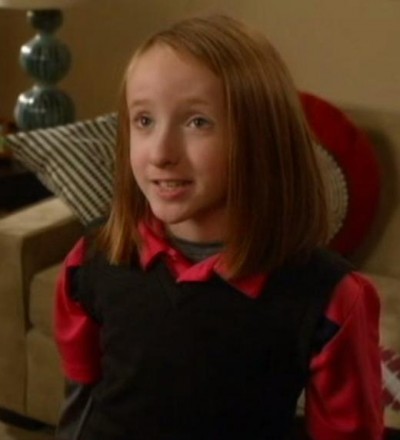 The show ends with a bit of a question mark for me. Marty was standing outside with Larry and Jackie and all of the aliens when Grandpa arrived. Then Grandpa and Larry argue about toast, indicating that this was how they messaged each other. Why did Marty not get the significance of the toast, especially when the Weavers have borrowed the toaster from the Bird-Kersees?
Why would Larry loan the toaster to Marty and Debbie when his father had traveled all that way for a purpose? Would he not have expected follow-up toast? There are other things that I could point out, but as a comedy, perhaps such minor flaws are not overly important and we should not look too closely.
There is lots of cleverness in this episode. I loved the references to George Takei's and Mark Hamill's previous work. Also, it is nice to see that the aliens have not lost their ability to be completely literal by using a real maid's uniform and cart for the wedding. Amber finally gets Reggie. We know that the ups and downs of that relationship are far from over.
I hope that once the world is saved from Larry's father, we get to learn about a few other items of note from the series, such as the underground tunnels that were made known in "Thanksgiving is For The Bird-Kersees".  It would also be interesting to see an episode of these aliens at New York Comic-Con and San Diego Comic-Con!

The events in New York and San Diego, conducted every year, would be perfect to showcase a second season of The Neighbors!
I am looking forward to see what the writers come up with in season two. Maybe Dick Butkus will be put in charge…?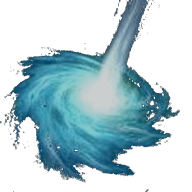 Thanks to Kenn for final staging of the audio video embeds and images in this news article and thanks to you for stopping by WormholeRiders News Agency!!
We look forward to seeing more of you here at our review site dedicated to our wonderful aliens friends known as The Neighbors!
Please feel free to leave a comment here, click an icon below to share this interview with your friends, or you can visit and follow me on Twitter by clicking on my avatar to the right.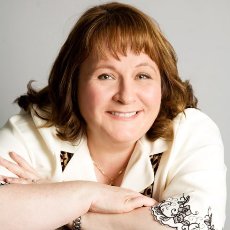 Regards,
Thank you.
ArcticGoddess1 (Patricia)