The adventure is really just beginning Falling Skies fans!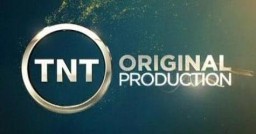 We continue to grade Falling Skies as a solid "A Plus" for the outstanding production values, great acting, makeup, costuming, special effects, superb Vancouver British Columbia location shooting with a more than convincing science fiction story arc.
Lets start off with a truth: The series action and story in this week's episode "Love and Other Acts of Courage" will exceed all of your expectations. Period!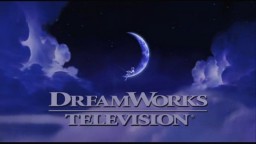 Looking back on last Sunday, Falling Skies attempted once again to take "Overlord" control in the United States, Dreamworks Television and TNT Network Falling Skies production faced against serious competition Sunday July 01, 2012 that included the Black Entertainment Awards (BET), European Championship Football (ECF) favored by American viewers, and the vampire based "True Blood".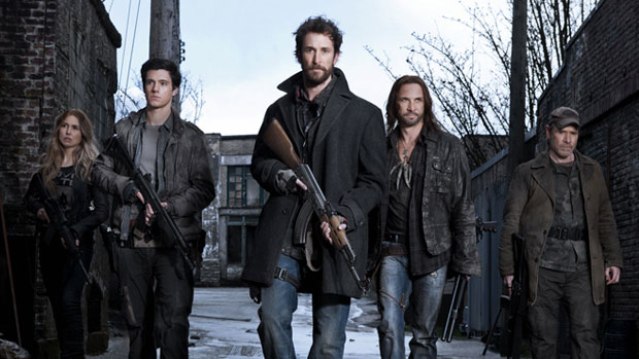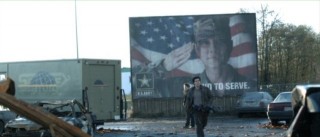 Nevertheless, Falling Skies retained a respectable showing for dedicated fans of this ground breaking science fiction series.
Seeking to regain first place as a scripted series over the vampires in "True Blood", with the 2nd Mass Resistance, the "Overlords", "Skitters" and their murderous Mech "Battle Bots", Falling Skies previous week's ratings were adjusted upwards to a healthy 5.2 million viewers when "Live Plus 3" numbers are factored in according to the Nielsen Company Ratings Service.
Against the barrage of vamps, ECF and BET, Falling Skies moved marginally lower to 3.387 million live viewers with a slightly lower 1.2 rating in the critical 18 to 49 group so important to advertisers.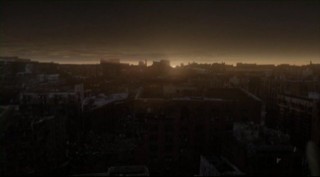 Often reviled by fans, the importance of the ratings is often misunderstood by many television aficionados who average twenty percent of their day viewing as Americans. Many today incorrectly believe that ratings are based only on television viewing panels and set top boxes. Let us be clear, this is not a correct assessment by fans regarding the scientific standard of measurement utilized at Nielsen.

As we have reported previously, as far back as 2009, Nielsen Company ratings have incorporated Internet views, gaming consoles as well mobile devices such as cell phones, IPads and tablet PC's into their rating system.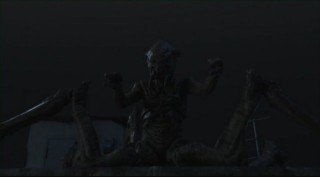 Therefore let there be no doubt in your minds, like it or not, the Nielsen Company scientific ratings remains the cornerstone for advertisers and television networks alike whom rely on the "numbers" to determine their level of financial support with regard to underwriting the science fiction series we love including Falling Skies.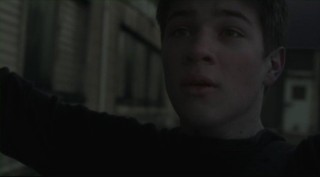 Based on the growing trend of viewing public to take their entertainment with them, after the fact by DVR and other sources such as Internet and on demand viewing, Falling Skies has successfully maintained its position as the world's number one original science fiction alien invasion adventure as the series began its deployment in overseas markets.
Before continuing, for your enjoyment, courtesy of the TNT Network, we include a special by Remi Aubuchon about the "Skitter" harness factory and the latest delightful episode of 2nd Watch about the superb episode of Falling Skies, "Young Bloods".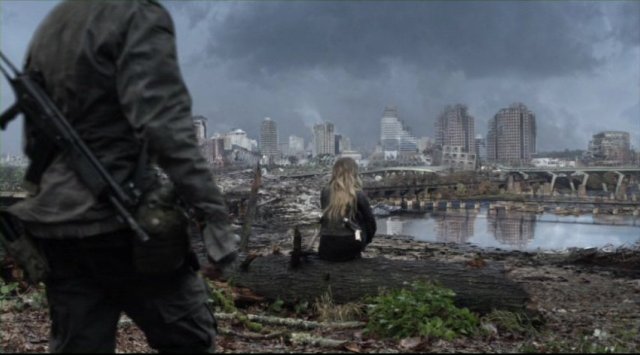 Love and Other Acts of Courage: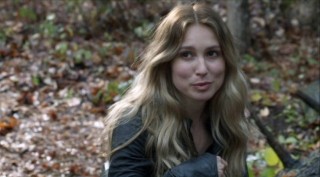 We rejoin the Falling Skies adventure with Hal (Drew Roy) and Maggie (Sarah Sanguin Carter) as the 2nd Mass continues their harrowing journey to Charleston South Carolina, the new rebel capital of the North American continent.
Our beloved Resistance seeks to link up the mysterious Avery Churchill (Camille Sullivan) who has promised a true sanctuary for all, heading to what they believe will be a refuge in Charleston to fight the alien onslaught that has overrun the Earth.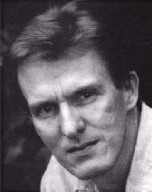 Take note, the city of Charleston has been chosen deliberately by Falling Skies series creator Robert Rodat in the opinion of this reviewer. Why is this so?
Rodat and producers Noah Wyle, Mark Verheiden, Bryan Oh, Greg Beeman, Grace Gilroy, Bradley Thompson, David Weddle, Remi Aubuchon, Darryl Frank, Justin Falvey, Scott Schofield and Steven Spielberg have enchantingly woven American Revolutionary War history into Falling Skies. This is indeed an anchor of the epic Falling Skies tale.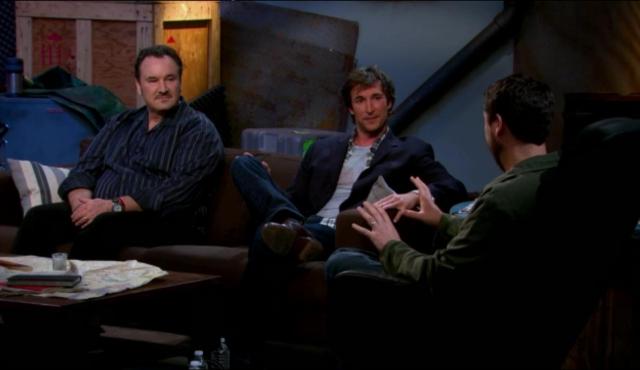 History buffs will recall the significance of Charleston in the United States Revolutionary War where on April 02, 1780 the American Freedom Fighters were forced to surrender in defeat after a horrific and deadly siege by the British.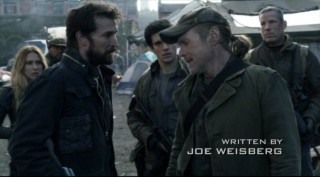 Later that year and into 1781, the United States Freedom Fighters chased the much larger British army into Virginia successfully using guerilla warfare tactics to tactically defeat the superior imperial military force. The British "Overlords" eventually surrendered at Yorktown on October 19, 1781. Future President of the United States, General George Washington ceremoniously accepted the British surrender the following day on October 20, 1781.
Is this analog in history a key to understanding Falling Skies in 2012? Of this there is little doubt since creative genius' Robert Rodat has chosen the lessons from history quite well.
Carrying the series to new heights in realism, based on real life history, the superb "Love and Other Acts of Courage" episode was written by Falling Skies master story teller Joe Weisberg and directed by industry veteran John Dahl.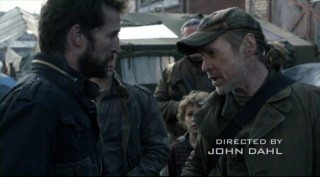 With the first four episodes of season two effectively establishing the foundation in the fight for freedom to counter the brutal alien invasion, there are many questions one should consider about Falling Skies.
These questions include:
Is the action witnessed to date the pinnacle of past glory for the series?
By no means! In fact the sequences coming up in "Love and Other Acts of Courage" will blow your mind with exciting special visual effects, as well as day and night battle scenes that tantalize the audio and visual centers of our brains!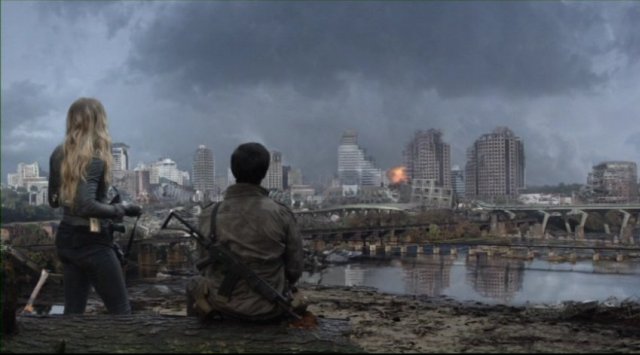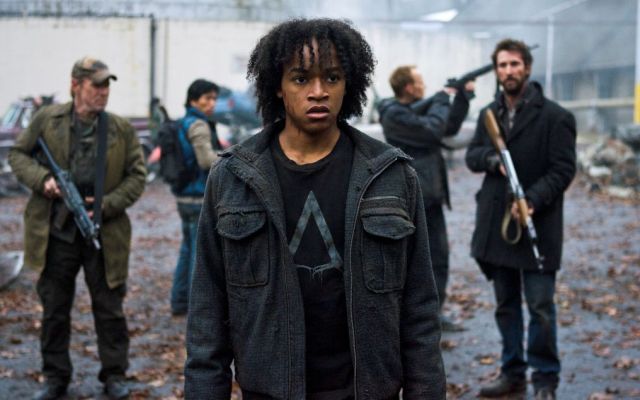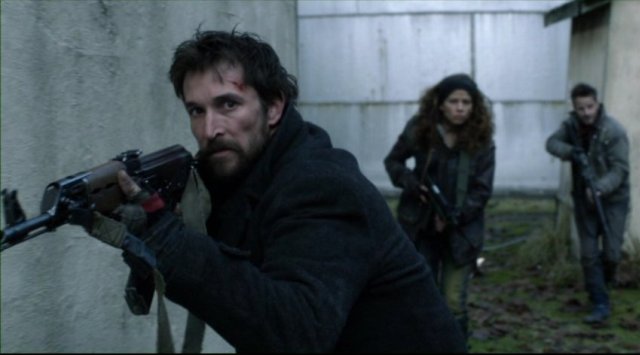 Will we find out more about the fate of some of the missing members of the 2nd Mass; civilian, alien and or 2nd Mass soldiers?
Absolutely! In "Love and Other Acts of Courage" characters that some have written off will literally be part of a sequence where explosions amid remaining tortured artifacts of war will materialize on our screens this Sunday to reveal what is buried beneath the rubble!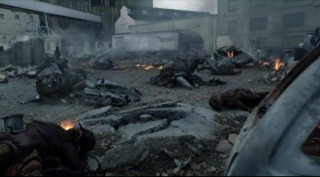 As the onion is methodically pealed away, layer by outstanding layer, tears will certainly flow down the eyes of viewers when the poignant details of the story arc twist and turn to grip the imagination of the viewing audience!
Believe me when I relate that "Love and Other Acts of Courage" is a matter of life and death!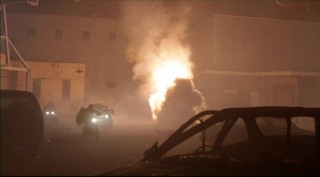 Can we expect superb location sets that exceed previous episode depictions?
You had better believe it! In contrast to the first four episodes, "Love and Other Acts of Courage" is about unveiling location sets with battles worthy of a major motion picture that are nearly beyond description! The excitement this reviewer observed in "Love and Other Acts of Courage" will surely elicit glee from science fiction fans the world over!
Can we expect to learn more about the "Skitters", who and what they really are?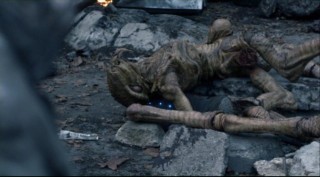 You bet! In last week's tweet-up we commented that the vile Skitters appear to be slaves to the ruthless "Overlords", controlled much like areas on Earth including slave nation China and their unspeakable acts of genocide in Africa, Syria and in their own country as witnessed by suffering citizenry this week in cities across China who tried to rebel in that imprisoned land.
Many came to the same theoretical conclusions last week. In "Love and Other Acts of Courage" all will come to understand who and what the "Skitters" really are and how their characterizations and allegiances are related to the ultimate fate of the 2nd Mass in specific, and to the Resistance as in general.
In fact what you will learn is beyond important, the revelations are crucial to understanding what has happened so far and what will happen just up ahead!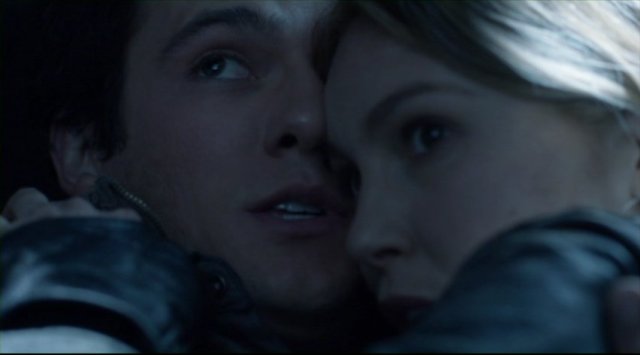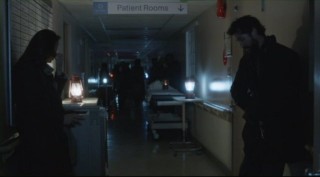 Will additional romantic pairings become manifest amongst the 2nd Mass Resistance survivors?
In a word: Yes! And when you find out who is bedding with whom, we believe you will be delighted by the frisky dialog between several of the lovers in Falling Skies! Can you say "Get a room?"
The physical bliss some of our beloved Freedom Fighters partake in will bring pleasant smiles from viewers as they may recall that in adverse situations, human beings will always seek the diversions of physical companionship with lovemaking the natural result!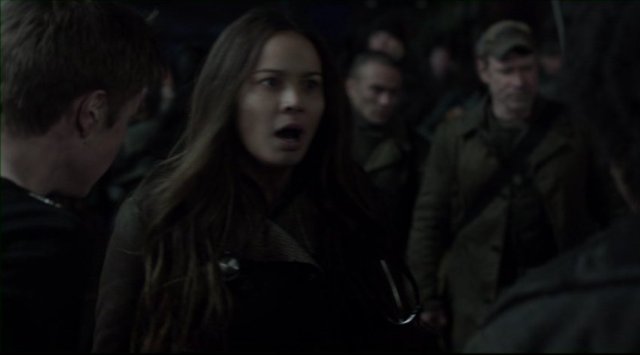 In the opinion of this reviewer, such intimate couplings are certain to produce divine blessings, little baby bundles often called "buns in the oven" to reinforce the dwindling ranks of the Freedom Fighters.
Considering that there will be a long nine month hiatus between season two and three, the timing will be perfect to birth new Freedom Fighters that will be needed if our heroes are to survive a long and protracted struggle to free our planet from the modern day "Overlords", much as it took the Americans revolutionaries nearly a decade to subdue the British overlords of the late 18th century during the American Revolutionary War in North America.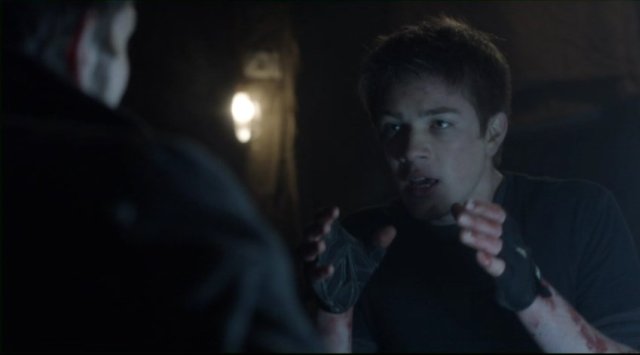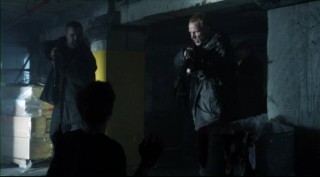 "Love and Other Acts of Courage" as an episode more than cements the edifice of the new characters "Tector" (Ryan Robbins), "Crazy Lee" (Luciana Carro), "Boon" (Billy Wickman), Lyle (Brad Kelly) as well as solid supporting character, a fan favorite, Dai (Peter Shinkoda) who delivers a wonderful performance.
In fact each of these talented actors continue to shine as the fantastic adventure of Falling Skies unfolds in season two!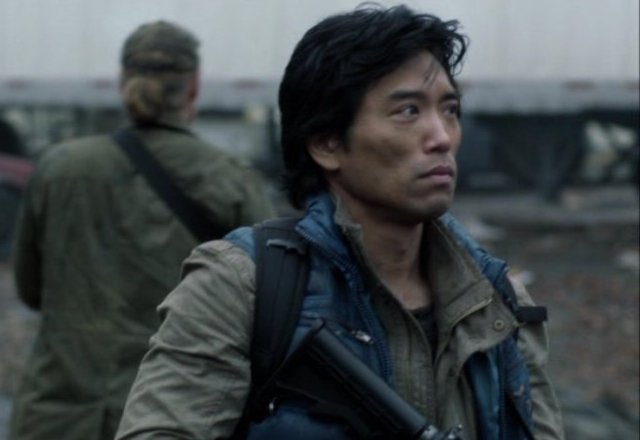 This reviewer stated previously we will see much more of them in season two. In this episode key scenes feature long sequences beyond the lovely guitar playing by Ryan Robbins and his impromptu rap music singers that delighted fans in "Young Bloods". The Berserkers play a central role in the action of "Love and Other Acts of Courage" that everyone who watches the episode will definitely enjoy!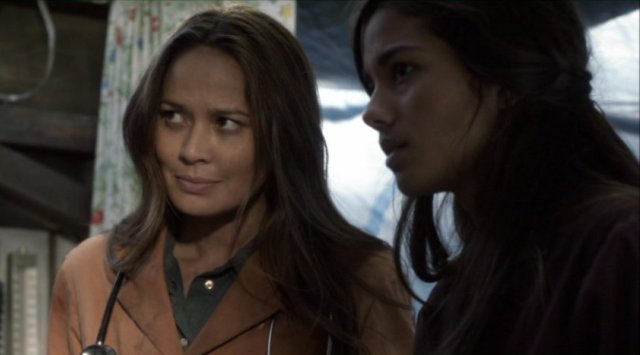 In the episode, Doctor Anne Glass' (Moon Bloodgood) skills come clearly to the forefront once again to minister the wounded of the 2nd Mass. In one particularly fun and frankly humor filled scene, she tricks someone who really needed what she must deliver to address the circumstances with a timely "Oops"!
Medical assistant Lourdes (Seychelle Gabriel) continues helping Anne Glass while Jamil (Brandon Jay Mclaren) plays a smaller background role for the time being. However, the interactions between these two characters in the Falling Skies adventure will be critical in the next two episodes "Homecoming" and "Molon Labe".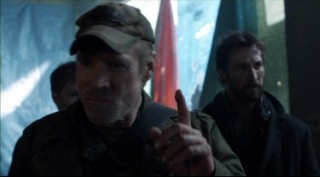 Finally, have the doubts about Tom Mason (Noah Wyle) faded only to be replaced by doubts with different, albeit valid concerns about Captain Weaver's (Will Patton) ability to effectively lead the 2nd Mass?
This after Weaver was viciously attacked by a young symbiote harness creature during the nightmarish incubator sequence in "Young Bloods"?  How the answer comes about is a mystery worthy of the Falling Skies creators and the delivery of Noah Wyle and Will Patton.
As mentioned in last week's pre-review, I find it disappointing that John Pope (Colin Cunningham) are no longer integral to the "Berserkers" group.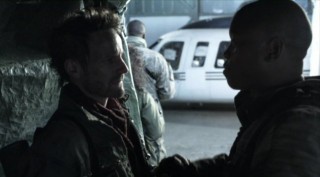 As we know now, John Pope and Anthony (Mpho Koaho) left the 2nd Mass in the earlier episode "Compass". 
One wonders just what the heck are John Pope and Anthony up to? Where did they go? And will we the viewing audience find out soon? This reviewer and many fans certainly hope so!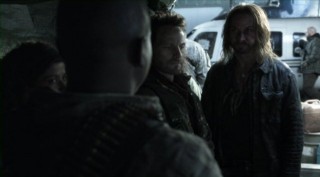 Many fans feel strongly that the John Pope must be headed for a fate yet to be determined in the future, but the question remains;
Will John Pope and Skitter fighter Anthony return in any future episodes of Falling Skies? Or have theses two characters been entirely written out of the series? Like many fans of Falling Skies, I hope not!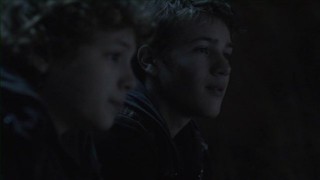 More interesting questions must be explored. What of the relationship between the Mason brothers Hal (Drew Roy), Matt (Maxim Knight) and "Skitterized" Ben (Connor Jessup)? Will Ben's new powers help eliminate more of the aliens? Or is Ben ultimately a liability to the 2nd Mass? Will Hal reveal what he witnessed to his father Tom? And just how does young Matt figure into the family dynamic?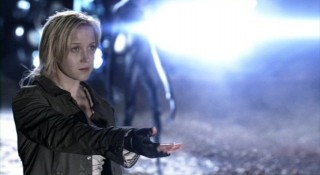 Another question needs an answer soon. Where is Ben's former lover Karen (Jessy Schram)? What did the alien "Overlords" and their "Skitter" slaves do to her? We have witnessed last season that a narcotic is used to control the harnessed human slaves. We also observed that the "Skitters" appear to love their human captives.
Why is this so and what does it really mean? Is Karen going to return in "Homecoming", "Molon Labe" or beyond? For these answers you must tune in this Sunday for more of the fantastic science fiction series that is Falling Skies!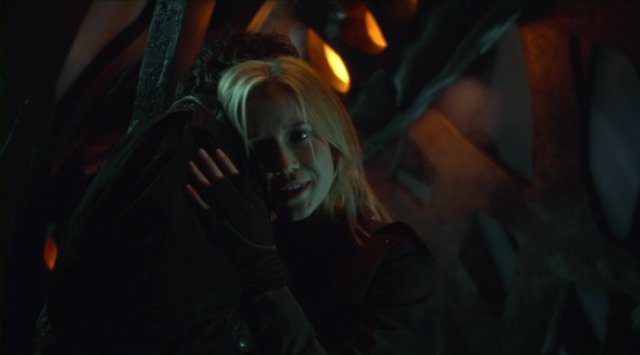 No one should doubt that Falling Skies is an epic series. Presented to the audience with continued outstanding cinematography, location shooting, costuming, makeup and awesome special effects in "Love and Other Acts of Courage", we suggest everyone watch closely as the tale, based on the lessons of human history, unfolds before our very eyes!
Lastly, as the episode winds down to a conclusion, a tender and revealing sequence about the future takes place between "Skitter" fighter in the making, young Matt Mason and his tormented older "Skitterized" brother Ben. I cannot reveal more about this sequence at the present time, instead all must look to the stars for answers to this question.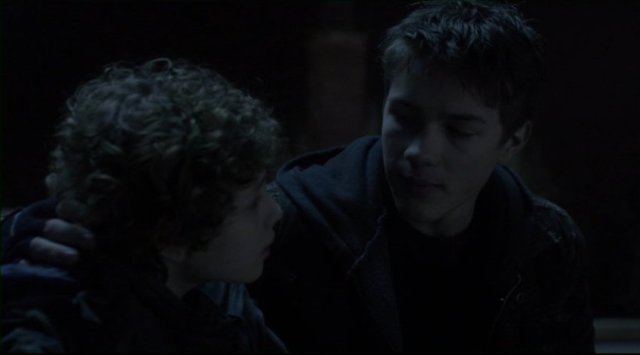 As we learn vital answers in "Love and Other Acts of Courage" even more questions will be realized further reinforcing "The Single Effect" for the next episode of Falling Skies, "Homecoming".  The artful skill of the actors in bringing life to the tale of the creators is simply a joy to behold with details and other exciting developments coming in the Falling Skies episodes looming in the near future!
Continuing with "Love and Other Acts of Courage" this Sunday July 08, 2012, if you as the viewing audience desire more outstanding science fiction on your television screens, we strongly suggest that you make sure to tune in live this Sunday 9 PM EST and PST 8 Central time for more Falling Skies on TNT. We also suggest you support the show by watching legally on your mobile devices and DVR's and tweeting your beating hearts out too to demonstrate your love of science fiction television on TNT!
In closing for now, make sure to join Wil Wheaton for 2nd Watch, a delightful after episode event conducted each week! We include the first two episodes below for your enjoyment courtesy on the great Falling Skies team at the TNT Network!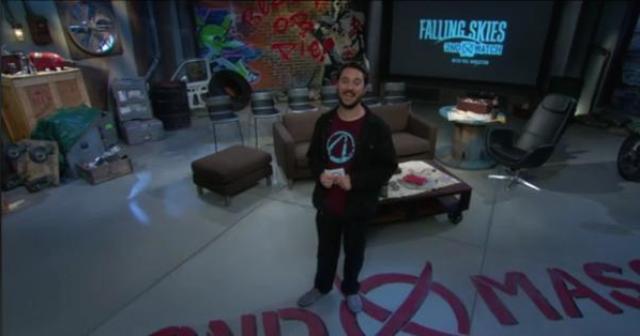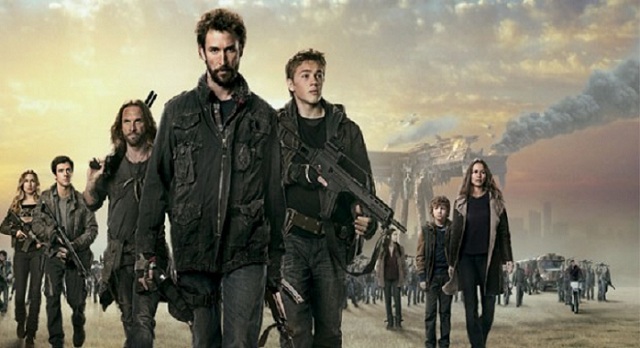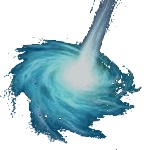 Thank you for visiting WormholeRiders News Agency and reading our theories, history back story and significance of the historical reference material imparted for our pleasure by the creators of Falling Skies!
Please feel free to leave a comment here or if you prefer, click the social media icons below to share this news article. Or as many of our readers and visitors often do, visit WHR on Twitter, WHR on Facebook or visit me on Twitter by clicking the text links or images avatars in this news story.
I and the Team WHR look forward to Seeing You on The Other Side"!
Thank you.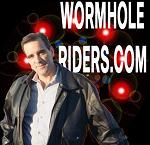 Best Regards,
Kenn