Well SyFy Fans …
Hold on to your hats and warm up those DVR's! Our good friends at SyFy have some fun plans fo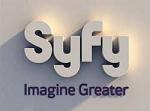 r you in the coming weeks with two new movies and a holiday viewing schedule to burn several hundreds of gigabytes of disk space on your DVR's! Don't have enough space? Well that's NO PROBLEM! We respectfully suggest that you simply delete all of last seasons saves, buy the DVD's or Blu-Rays for goodness sakes and clean up those D VR hard disk drives so you can fill them up all over again in the coming weeks ahead!

For those of you not going to Dragon*Con, are  you bummed out? Cannot wait for those "Live From the Convention" rep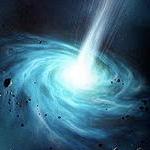 orts from WormholeRiders News Agency? How will you survive in the meantime? No worries people, this weekend SyFy will delight you with a Stephen King Movie Marathon with The Stand, The Langoliers, and The Tommy Knockers, each one a classic based upon the works of the famous author and loaded with star s like Gary Sinise (The Green Mile, CSI, Mission to Mars),  Corin Nemec (Stargate SG-1, Supernatural), Molly Ringwald (16 Candles, Secret Life of an American Teenager), Rob Lowe (The West Wing, Family Guy), Laura San Giacomo (Saving Grace, Veronica Mars),  Patricia Wettig (City Slickers, Prison Break, Brothers and Sisters), Dean Stockwell (Quantum Leap, Stargate SG-1, Battlestar Galactica),  Jimmy Smits (L.A. Law, Star Wars II & III, The West Wing, Dexter), Marg Helgenberger (CSL, Erin Brockovich, ER, China Beach), Kareem Abdul-Jabbar (Airplane, Sarah Silverman Show) and lat but not least the iconic multi-decade superstar E.G. Marshall (Tora Tora Tora, War and Remembrance, Superman II,12 Angry Men)! Not to be accused of not being ready for the fall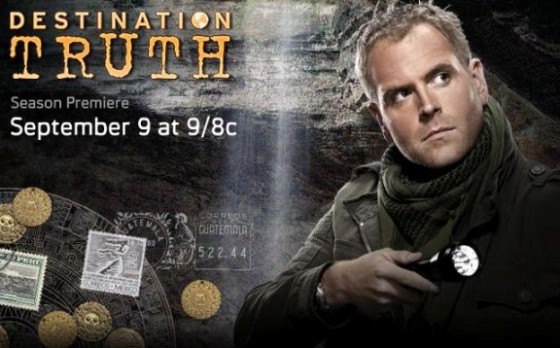 Not to be outdone, good ole' SyFy is turning up the volume by starting off a month of cool programming beginning with the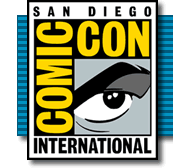 return of Destination Truth on September 09, 2010. Yep, that's just in time for the WHR Dragon*Con Team to complete their initial reports,  get a couple of hours of much needed sleep and then crank up their high definition monitors to learn the truth about what the heck is "out there"!

For goodness sakes what more could anyone ask for? Well science fiction reality television fans we will tell you! Thanks to Joshua Gates of Destination Truth, Comic-Con International, SyFy and our reporter on the scene SciFiFanGirl616 we are pleased to bring you Mr. Gates Red Carpet interview about season four of Destination Truth!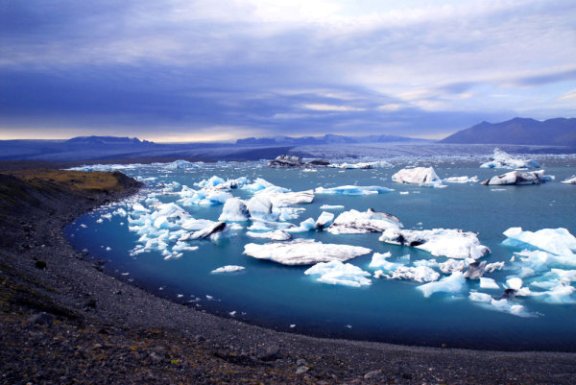 And that is not all people! As I said, hold on to your hats! SyFy has been busy working to create MANDRAKE which will premiere on September 11, 2010! Sure to to soothe any concerns about that fateful day, MANDRAKE will certainly fill the bill! Oh and let's not forget SyFy has been involved in a massive science fiction conspiracy! Conspiracy? Well yes indeed! As Jack O'Niell of Stargate SG-1 would say "Yeah Sure You Betcha"! WHR have been able to confirm beyond any shadow of a doubt that the SyFy Teams in both New York and Burbank have been in league non other than the likes of Roger Corman, KING of the Science Fiction horror genre!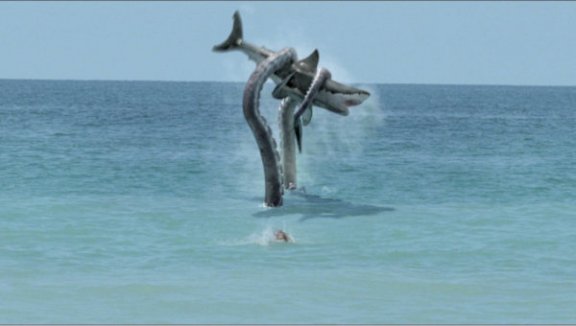 Yes its all true my friends. Roger and SyFy intend to unleash SHARKTOPUS on the world as you know it. You heard correctly science fiction addicts, not only will you get MANDRAKE and SHARKTOPUS to wet your SciFi whistles, we will then surely be all warmed and ready up for the return of Stargate Universe on September 28, 2010! And OMG, lets not forget that you can DVR and save the classic SHARKTOPUS and MANDRAKE FOREVER so you view them over and over again!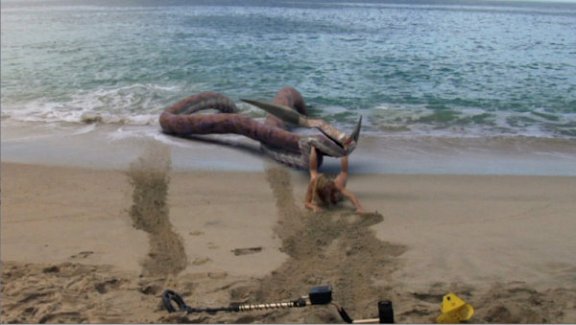 Well that's about all you need to know for now my friends! All we can say is that if this news does not get you excited, we suggest you check into a local institution for some much needed therapy AFTER you download these to you iPhone or DROID-X for private viewing in y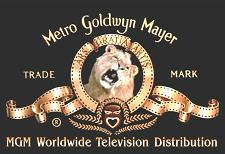 our little padded white room! Know this: Adria The Cat will be viewing and demanding I replay these features for her again and again until the premiere of SGU on September 28, 2010 when she will snatch the DVR remote controls from my grubby little paws… errrr hands!
Although while we will undoubtedly be satiated by these fantastic offerings. have no fear, we will watch the Stargate franchise from MGM Studios Stargate Universe continue aboard Destiny and her fabulous ensemble cast over and over again to set the next worlds record! For now we sincerely appreciate your visiting WHR! Feel free to leave a spam free comment and we will post it and respond as soon as we recover from the next few sleepless weeks of marathon science fiction viewing and convention reporting!
For now you can reach us on Twitter by clicking on our text links or avatars so you may share with us your most intimate thoughts about MANDRAKE and SHARKTOPUS!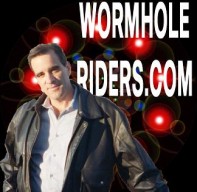 Best Regards,
Kenn

Press Release Dateline New YorK City
August 31, 2010
SYFY CELEBRATES THE END OF SUMMER WITH LABOR DAY WEEKEND PROGRAMMING FESTIVAL
TWO DAYS OF STEPHEN KING MOVIES AND DESTINATION TRUTH MARATHON
NEW YORK – August 31, 2010 – Syfy will celebrate the unofficial end of summer with a Labor Day weekend programming festival highlighted by a two-day Stephen King movie marathon, concluding on the holiday with seven episodes of Destination Truth from 8:30AM-2:30PM (ET/PT).
The Friday Stephen King movies include The Langoliers (3-7PM) and The Tommy Knockers (7-11PM), while on Saturday, Syfy will present The Stand (3-9PM) along with Desperation at 11PM.
On Thursday, September 9, at 9PM (ET/PT), Destination Truth returns for season four — as anchor of the new Thursday night reality block — with host Josh Gates taking viewers around the globe in eight all-new episodes, traveling to the farthest corners of the earth in search of answers behind some of the world's most intriguing unanswered mysteries. The crew's itinerary will include investigations in Madagascar, Tanzania, Guam, Kenya and Cambodia. The team will also conduct the first underwater paranormal investigation when they travel to a remote Micronesian island to search for the spirits dwelling in a sunken fleet. The season kicks off with a trip to Pompeii, where Josh and crew conduct the very first overnight paranormal investigation in the famous ancient city.
August 31, 2010
SYFY WILL PREMIERE SATURDAY ORIGINAL MOVIE MANDRAKE SEPTEMBER 11, AT 9PM (ET/PT)
NEW YORK – August 30, 2010 – Syfy will kick off September Saturday Original Movies with Mandrake on September 11, at 9PM (ET/PT), starring Max Martini (The Unit), Betsy Russell (Saw VI) and Benito Martinez (The Shield).
In the movie, researchers and fortune hunters in search of a mystical 16th century Spanish dagger find themselves trapped in a jungle that is a single living being – the Mandrake – serving as protector of the dagger. The movie is a production of Cinetel.
And don't forget! Roger Corman's Sharktopus, starring Eric Roberts, premieres Saturday, September 25, at 9PM (ET/PT).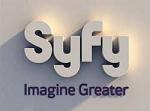 Syfy is a media destination for imagination-based entertainment. With year round acclaimed original series, events, blockbuster movies, classic science fiction and fantasy programming, a dynamic Web site (www.Syfy.com), and a portfolio of adjacent business (Syfy Ventures), Syfy is a passport to limitless possibilities. Originally launched in 1992 as SCI FI Channel, and currently in more than 96 million homes, Syfy is a network of NBC Universal, one of the world's leading media and entertainment companies. (Syfy. Imagine greater.)